I must say,the I am really enjoying my Double Bladed Ani.
It`s the perfect weight,and its VERY loud..
No spinning indoors for this baby,its HUGE..
The force is strong with this FFX and here she is in all her glory..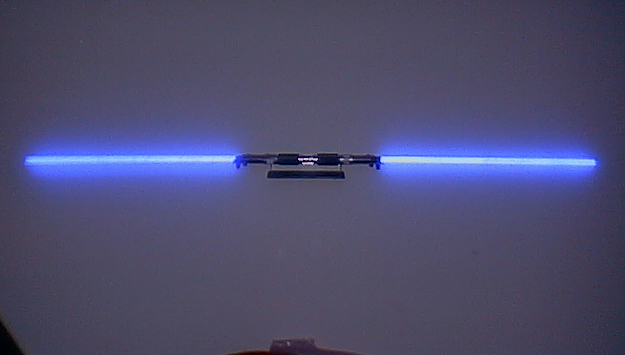 Here is the COUPLER..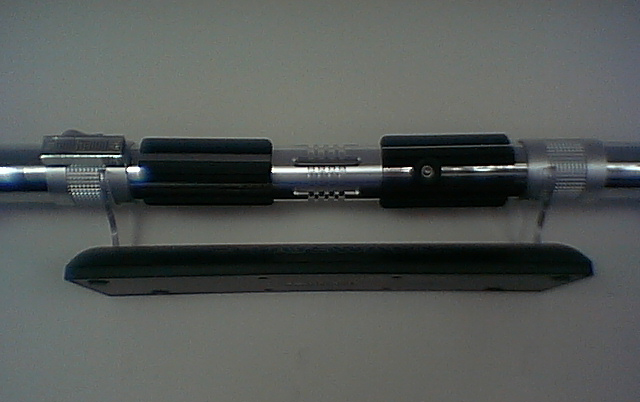 More saber shots..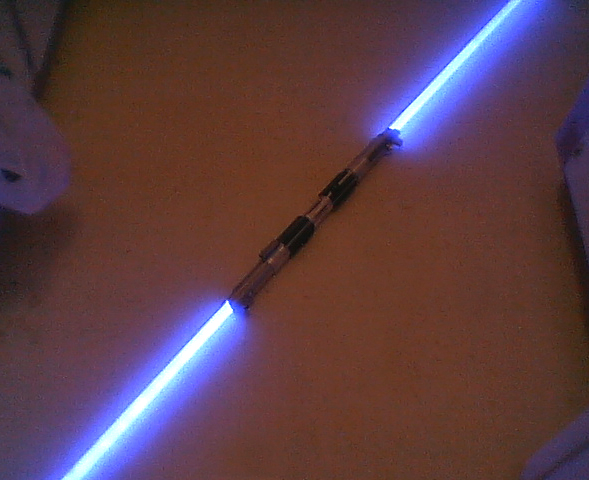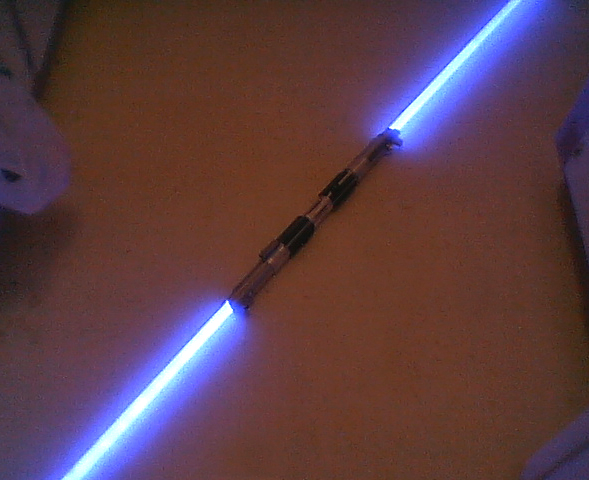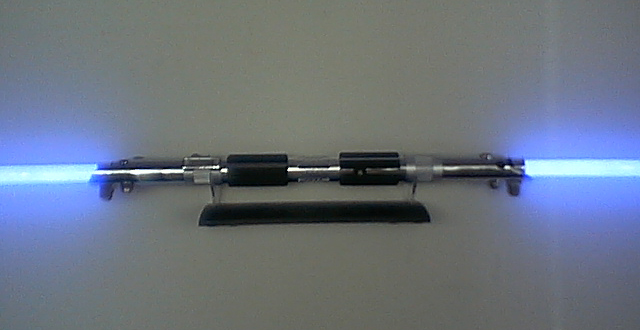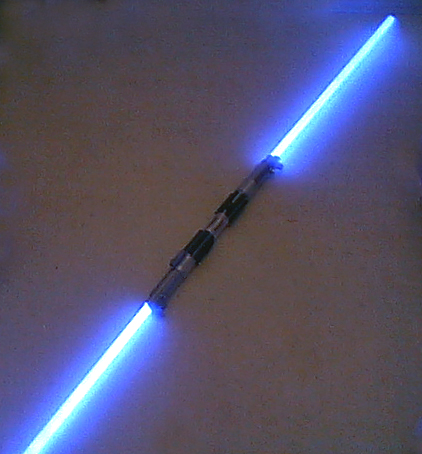 I made a video of it too,the video is at this link.
Double Bladed Anakin ROTS Force Fx Lightsaber video
http://www.akaimpc.com/buyfx.html#anchor_69
ENJOY and MTFBWY...
-----------------
Coupler from Jedi Arms Dealer