Hi all,
I've not posted here in some time, well years actually. Been busy with other non prop stuff. A good few over at TheDentedHelmet and a couple here I think have bought my kits some years back. 9 years! Wow, has it been that long? Yeah looks like it! Frank was the 1st person to get one of my kits back then
Dex's Y-Wing Helmet Scratch build
This was my 1st one for myself that looked like this.
Dex's Y-Wing Helmet building thread
I've been trying to finish up a couple of Y-Wing helmets of mine here's some pics of part of the build and paint up.... the lower build is the same type as my 1st one I've just tried to make the paint a little tighter and I had over distressed it + minor errors.
Anyway here's some pics, enjoy!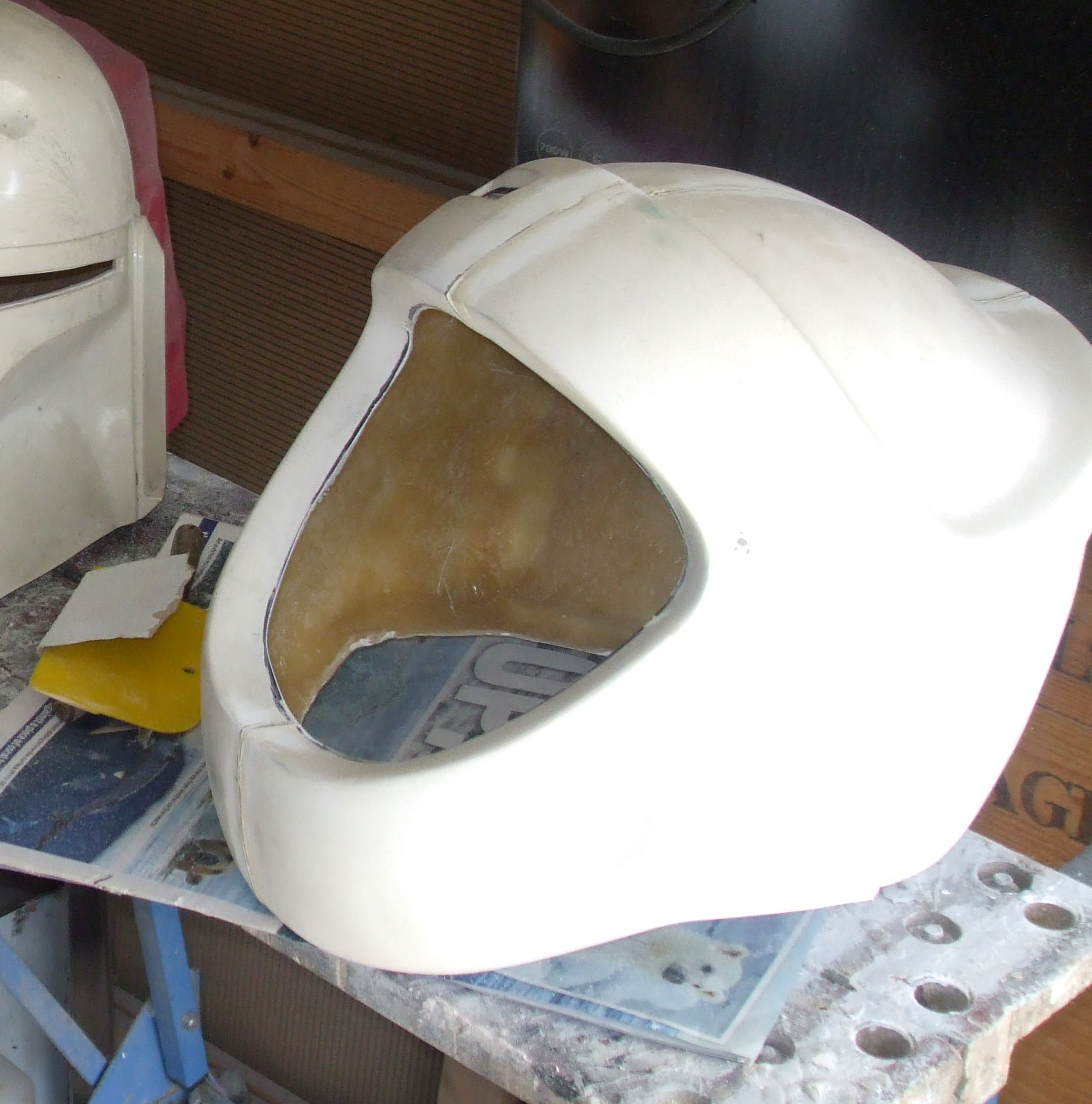 Halves out of the mould and bonded together after a trim...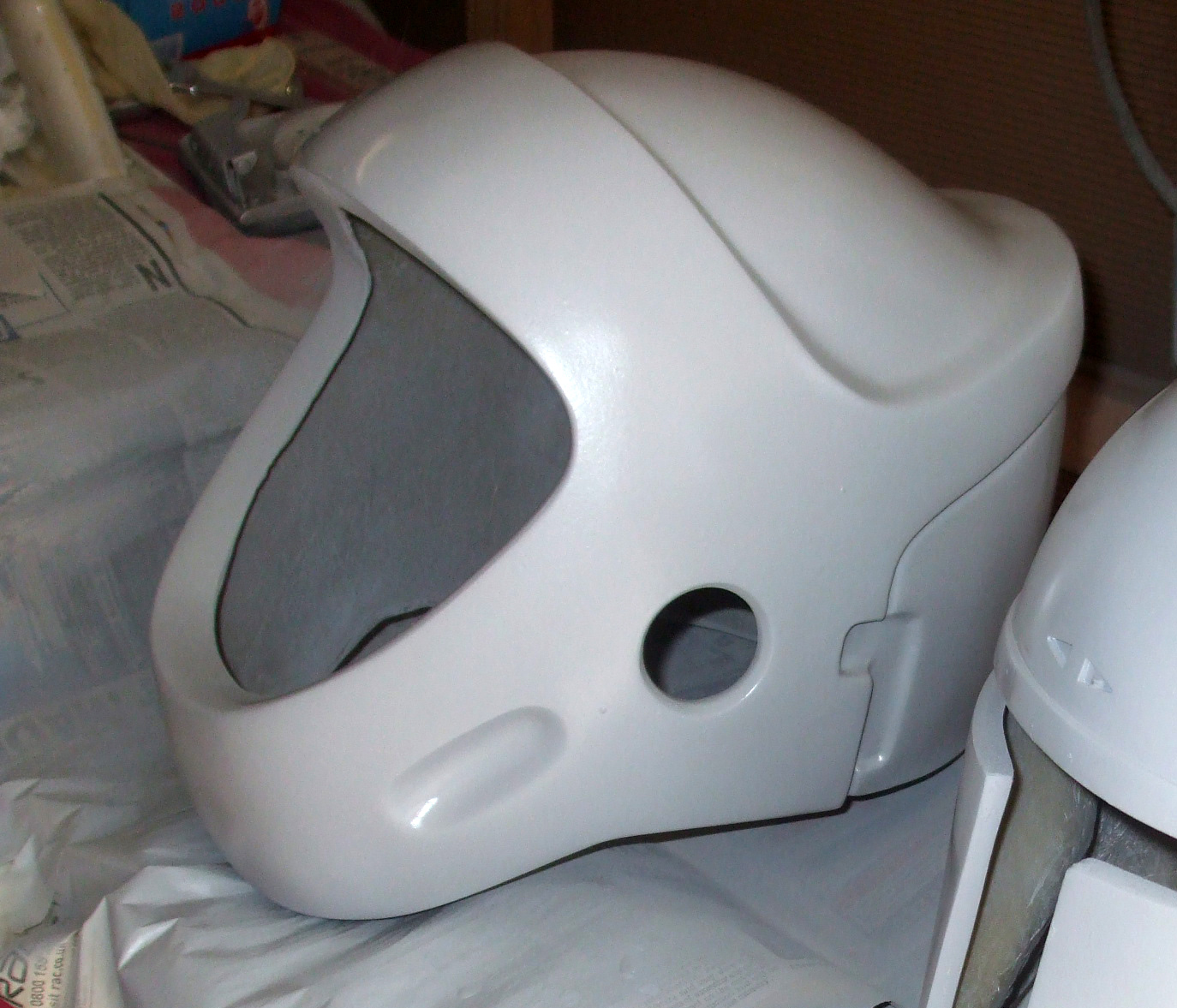 More trimming and a good coat of 2K primer...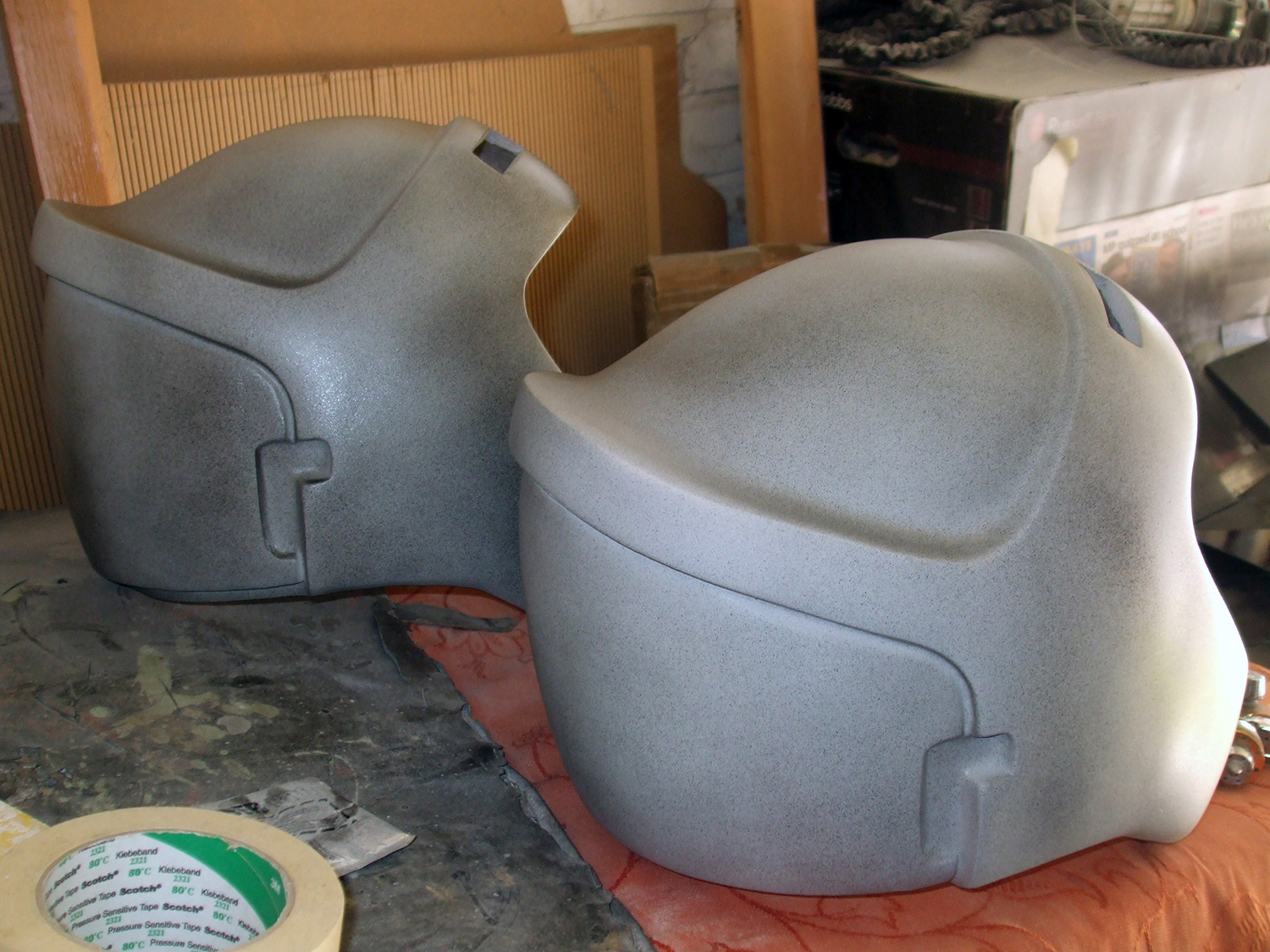 Guide coated and ready for a sand....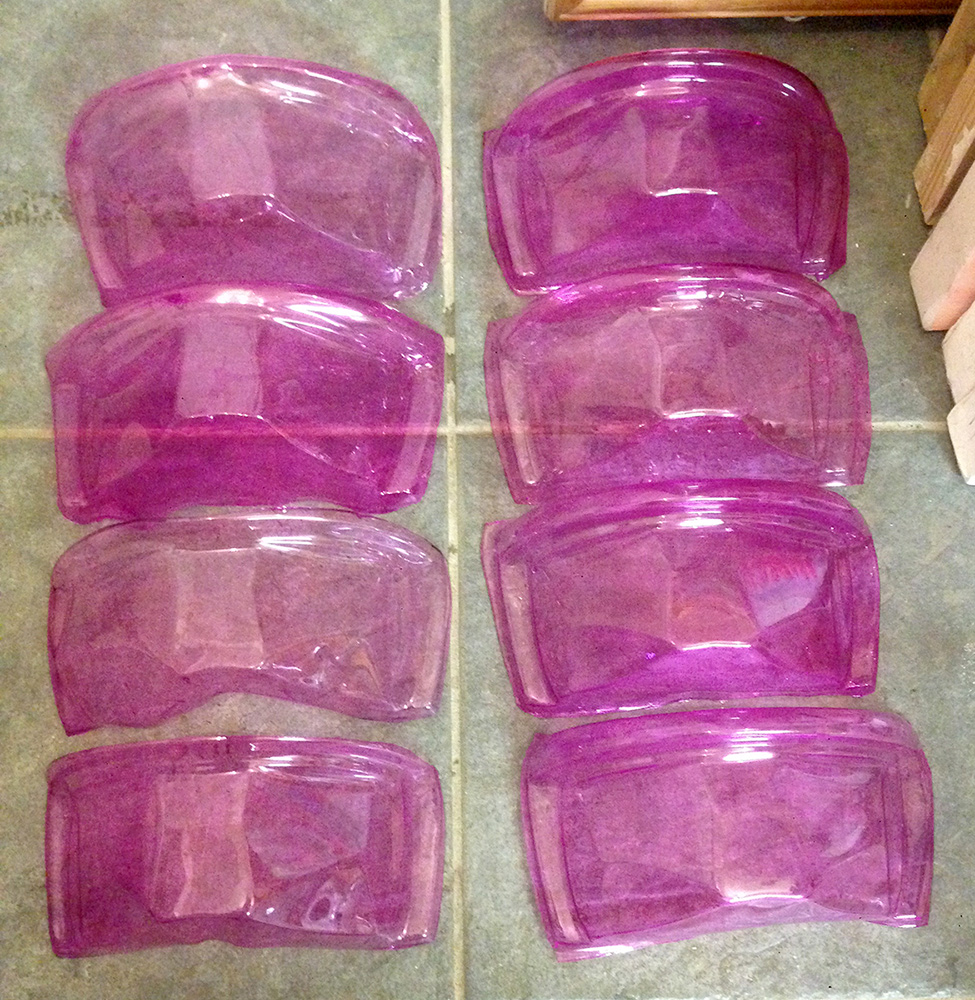 Above is a mix of my Mk1 goggles and some revised Mk2 goggles that utilised the original moulds, reworked, recast and a fresh batch of goggles done in thicker PTEG making for a better job. Thanks to Shawn Morgan for these. After a trim they got a pink tint in the water. This really is a bit hit and miss, get the water too hot and the heat process from the vac forming means the plastic tries it's best to revert to flat plastic... scrap. Or too cool and the pink won't take. Either way if you're doing similar make sure you have spares as you're bound to get a couple go south!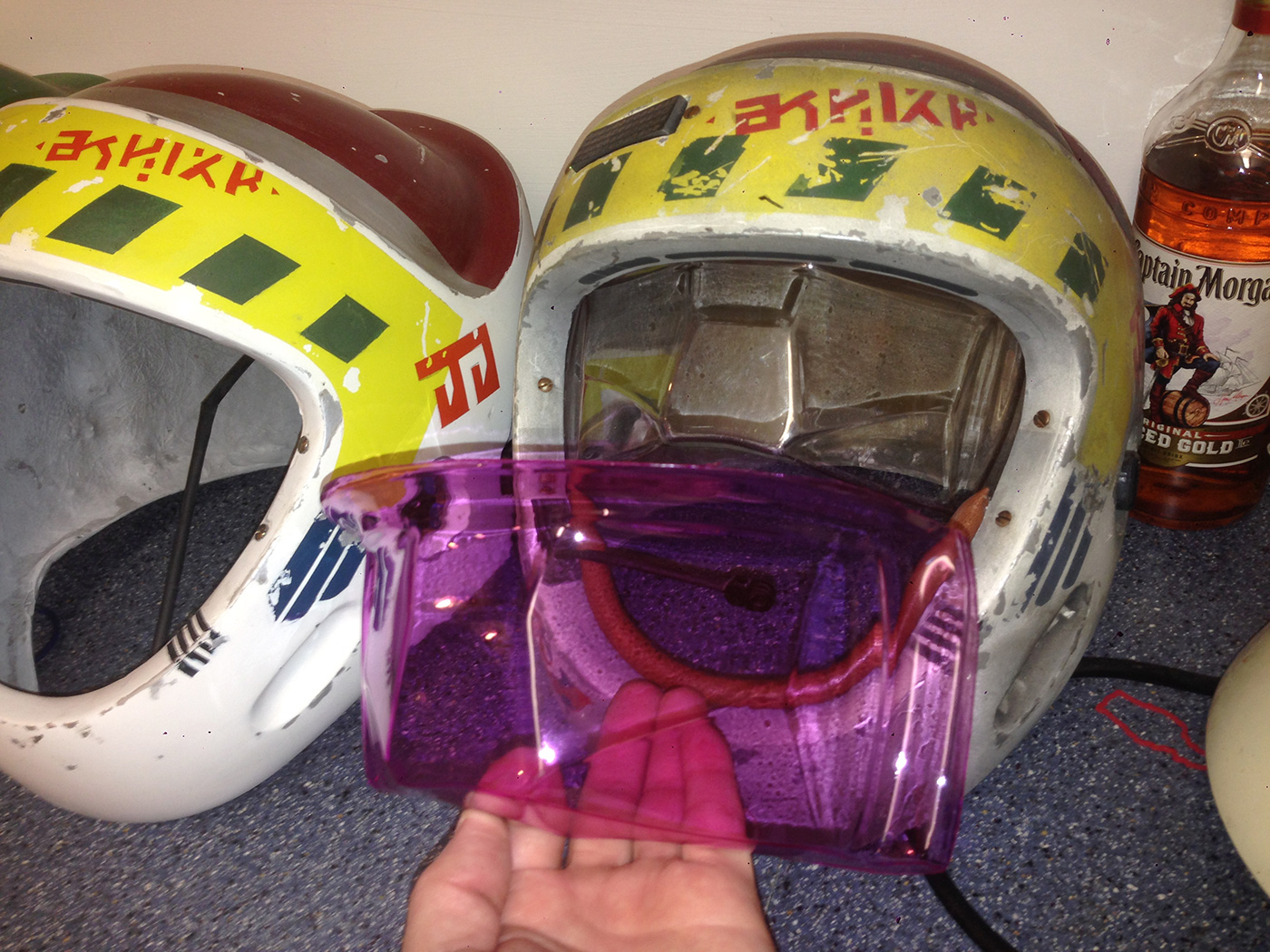 My very first Y-Wing helmet with a not so tinited visor for comparison, so I will have to replace this one at some point. The 2021 one on the left prior to weathering.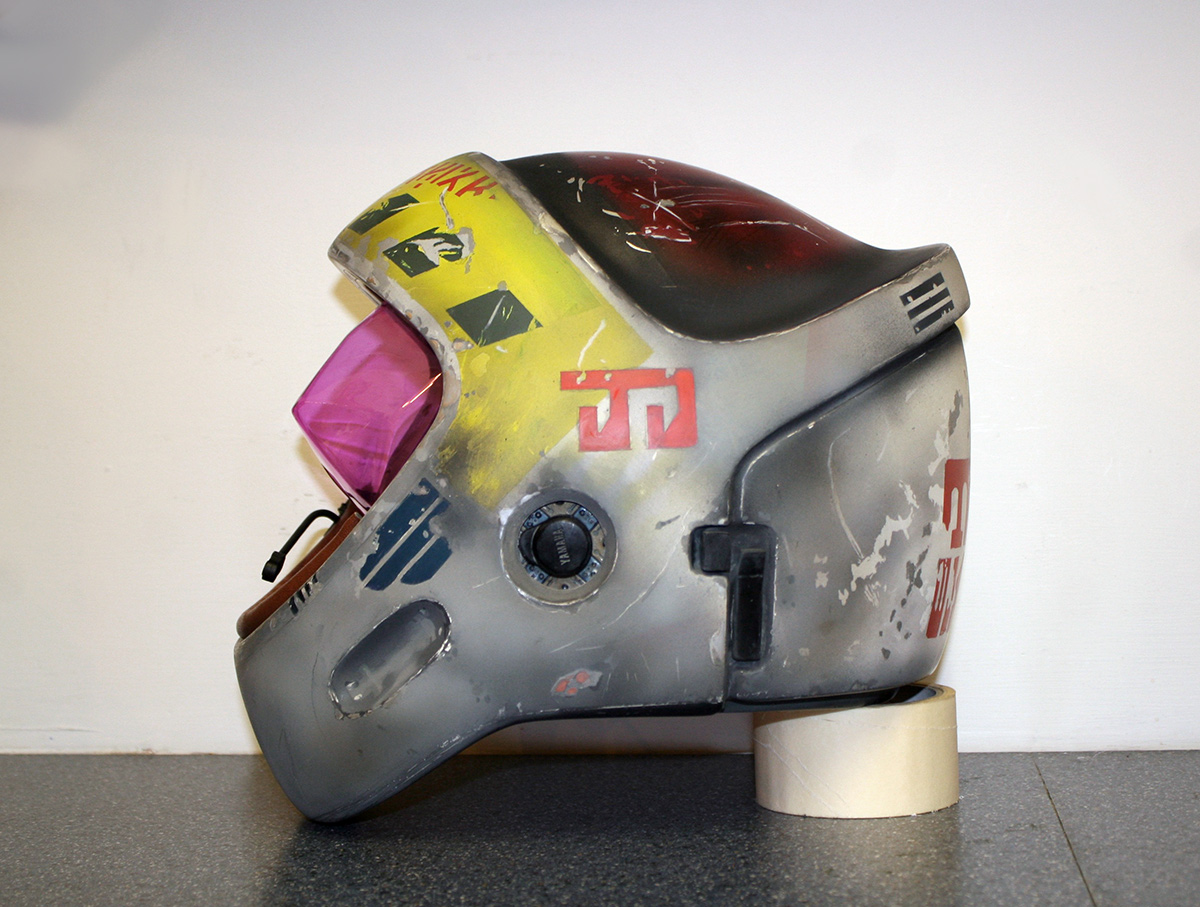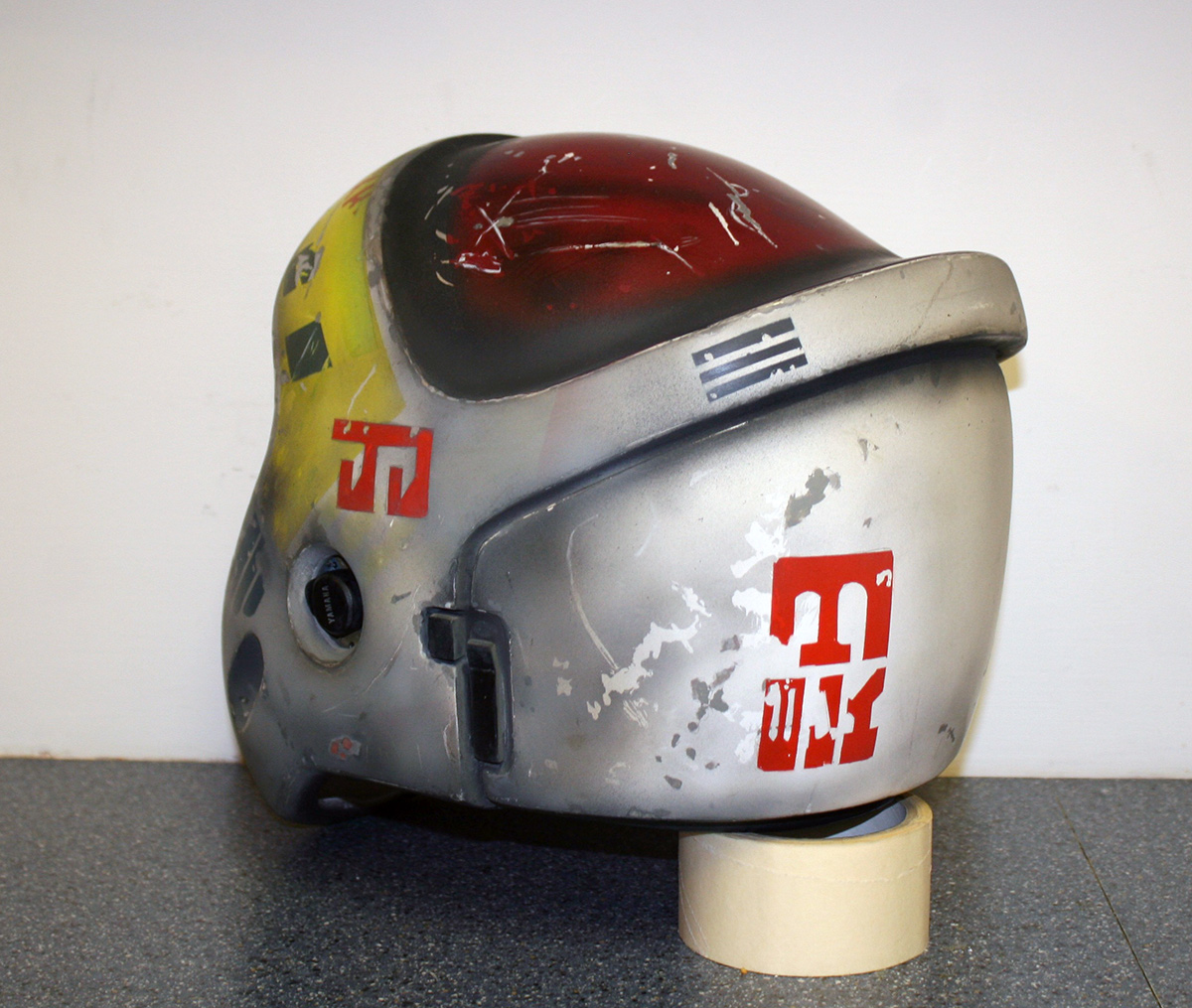 Well that's it about complete, I may add a touch more scorching or leave it until the next one. You can see the RFB decals here too which I hadn't gotten round to getting printed on my first build. I added more red & yellow overspray that exists on the originals too. It's faint but it's there.
The above represents about 100 - 150 hours of work all told. Yikes.
I won't be offering anymore kits (sorry) they're too time consuming to build being fibreglass, the layering, trimming, bonding, more fibreglassing. Especially combined with errors on my part.
Rich (Dex)
Last edited: