I used the MR autopsy pics and the pattern drawn off of them and scaled down to 3/4 size, but first as Doofenshmirtz would say "Backstory"
My little one fell in love with the Muppets after the movie came out. We went to the Disney store and all that was left was Fozzie, Gonzo and Walter. Dissapointed there was no Kermit, we got Fozzie. We then went to Build a Bear and they had a Kermit (Big fat ball o crap)
So, what is a dad to do?....
Okay, now back story finished, back to the MR poser...
Took about 3 days of sewing a few hours at a time. Did not do any in progress pics as the little rat was over my shoulder saying "How much longer Daddy!"
Though we did take some photos after the fact. He has wires in the legs, arms, feet, neck and fingers so that his hands are posable. We don't have a banjo so her ukalele had to do.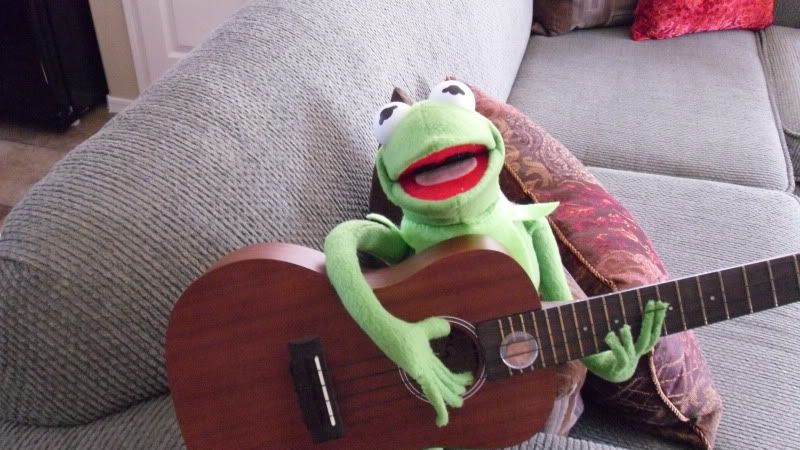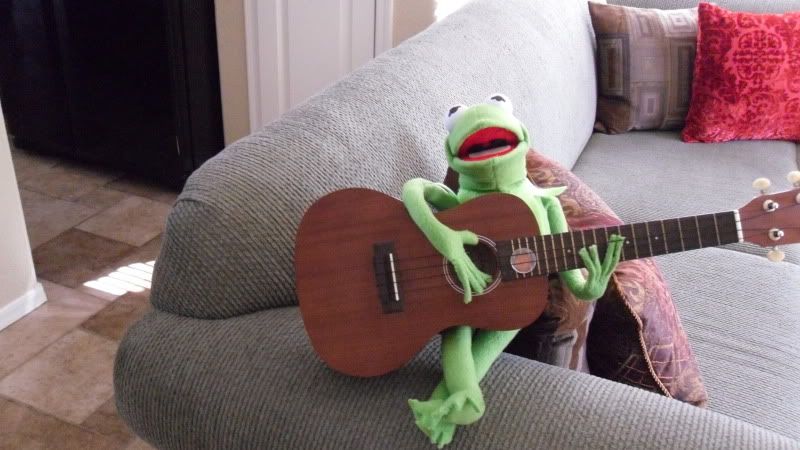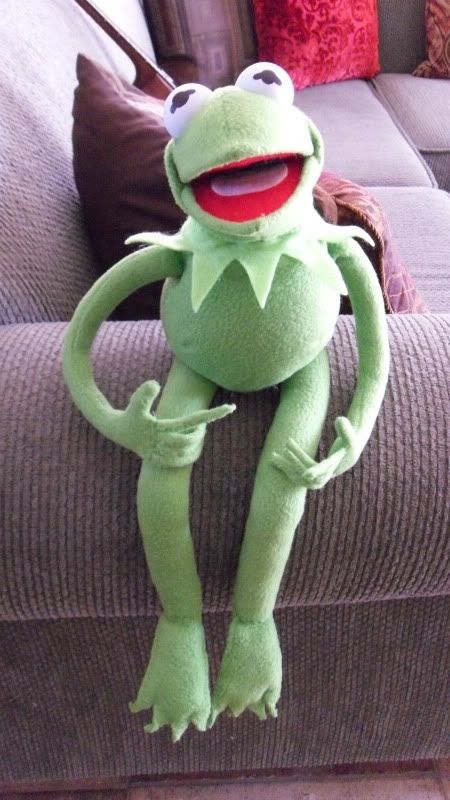 And next to the Disney store Fozzy...