Finally got down to Ikea and picked up some things I needed to get things up and displayed. Really pleased with how nicely it all came together.
Now..without further stalling for time..here's some pictures.
Little cutaway in the room for dvd's, Serenity cinema banner and the display cases:
With my Wolverine claws placed on top:
Now the shelves:
The two Indiana Jones Displays, just missing Elsa's lighter, Indy's gun and the cross of Coranado (Sp?) then they'll be finished and the display from The Fifth Element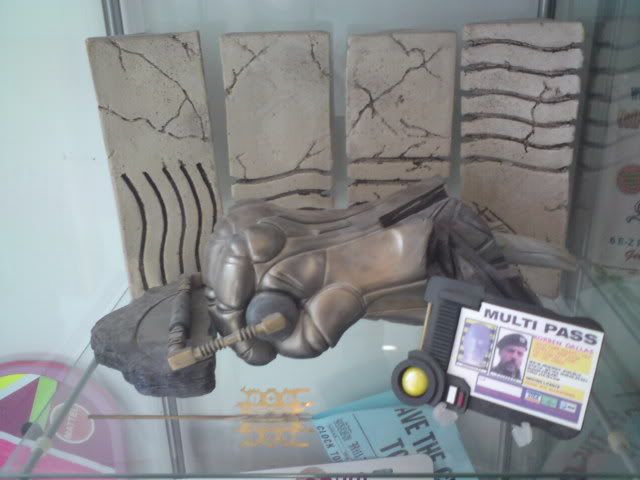 Next set: Daredevil items, my Work in progress full leather cowl, with a resin cast club and the correct Raybans. Still looking for some of Rylos amazing replica canes to finish off that display. Then my two Firefly/Sereity shelves, with a few screenused bits and pieces thrown in there.
And in the other room above my Mal Reynolds display:
Then my Mogwai, made by the very talented Ronculas. The box I picked up at a local second hand store, sits in there quite nicely. There's an empty shelf next to Gizmo and Mohawk waiting for the Stripe mogwai I'm still hoping to get my hands on at some point.
Now, last but not least the slighty more cluttered shelves at the bottom PitchBlack/COR, Smallville and Misc. A few screen used items mixed in amongst the rubble there.