I threatened to complicate this paint job really fast. I started off wanting dozens of silver and grey textures but that wasn't working out too well for me. When I finally gave in and realized that this was a very straight forward paint up I started making the progress I'd hoped too. I'm very happy with the finished paint. Hope you like it as well.
As I started to highlight different details with silver and copper I realized it made the bio sort of uneven. So I added copper to the tri-laser and tubing section.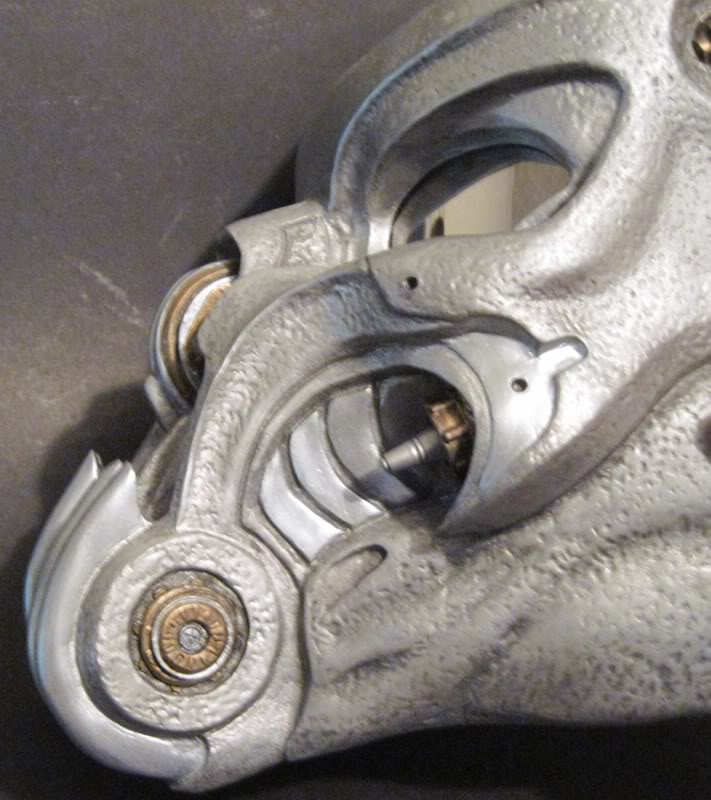 Here you can see where a much brighter silver was used to highlight some of the bio's detailing.
Here's a shot with minimal lighting. It show's some of the shading and color better. I'll be finishing the bio off with some tri-lasers in the next week or so.