Well, this is my first attempt at anything. So, it might not look so good compared too everyone eases stuff. This bio and the way it is being build it inspired by "http://www.thehunterslair.com/index.php?showtopic=16781&hl=cardboard+mask". I hope that mine turns out okay, but this is what I have so far.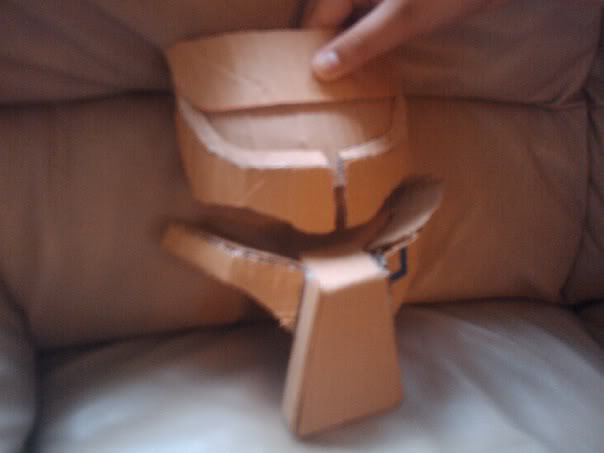 Pizza box was used! =D
Those are the pieces I need too touch up on a little bit.
Yea, I'm having a bit of trouble figuring out how too connect the two pieces. But that's what I have! Any comments and recommendations are welcomed! Thanks for checking it out.
-ExtraBread