Think I have the activation switch shaped - I say that as I've left the top flat, I can't tell form the images if the top has a slight concave? Can anyone confirm?
this has taken about a week so far - every plane needs some form of adjustment.
I thought I may be able to cut the radius out with a cutting wheel, but that didn't work - so I had to use a grinder, sanding drum and files, offer it up and repeat, I think this as as close as I can get it by eye and hand.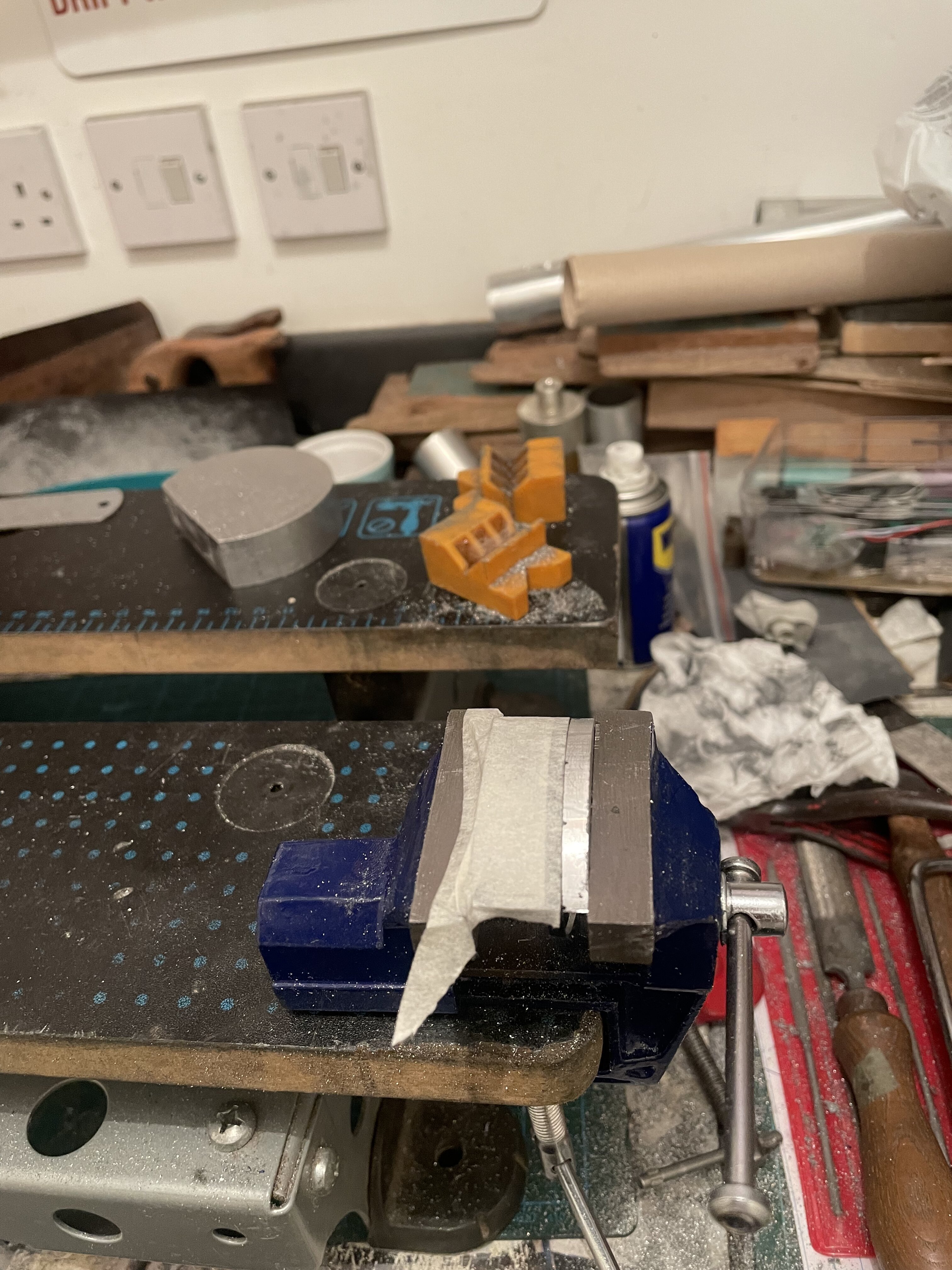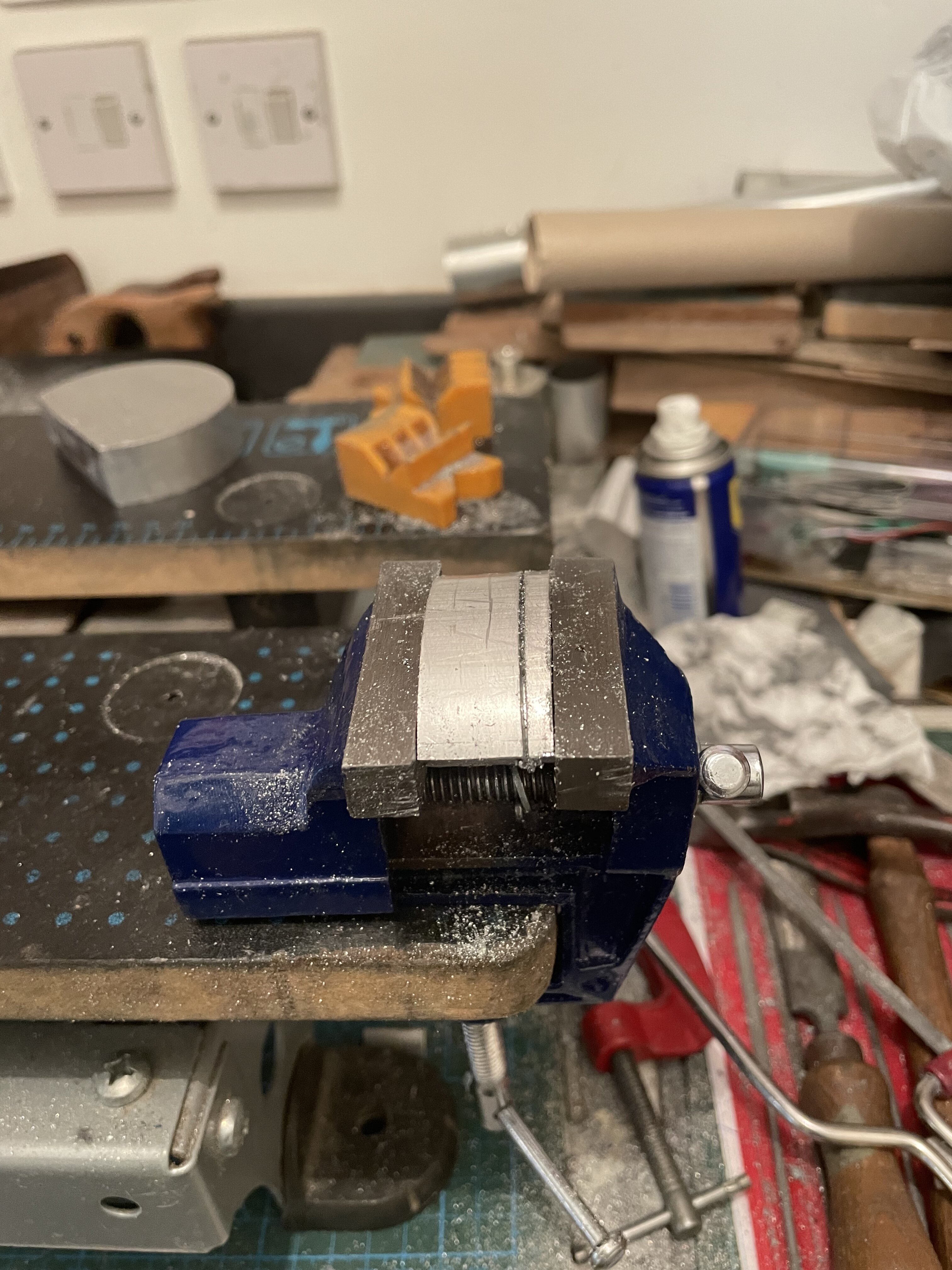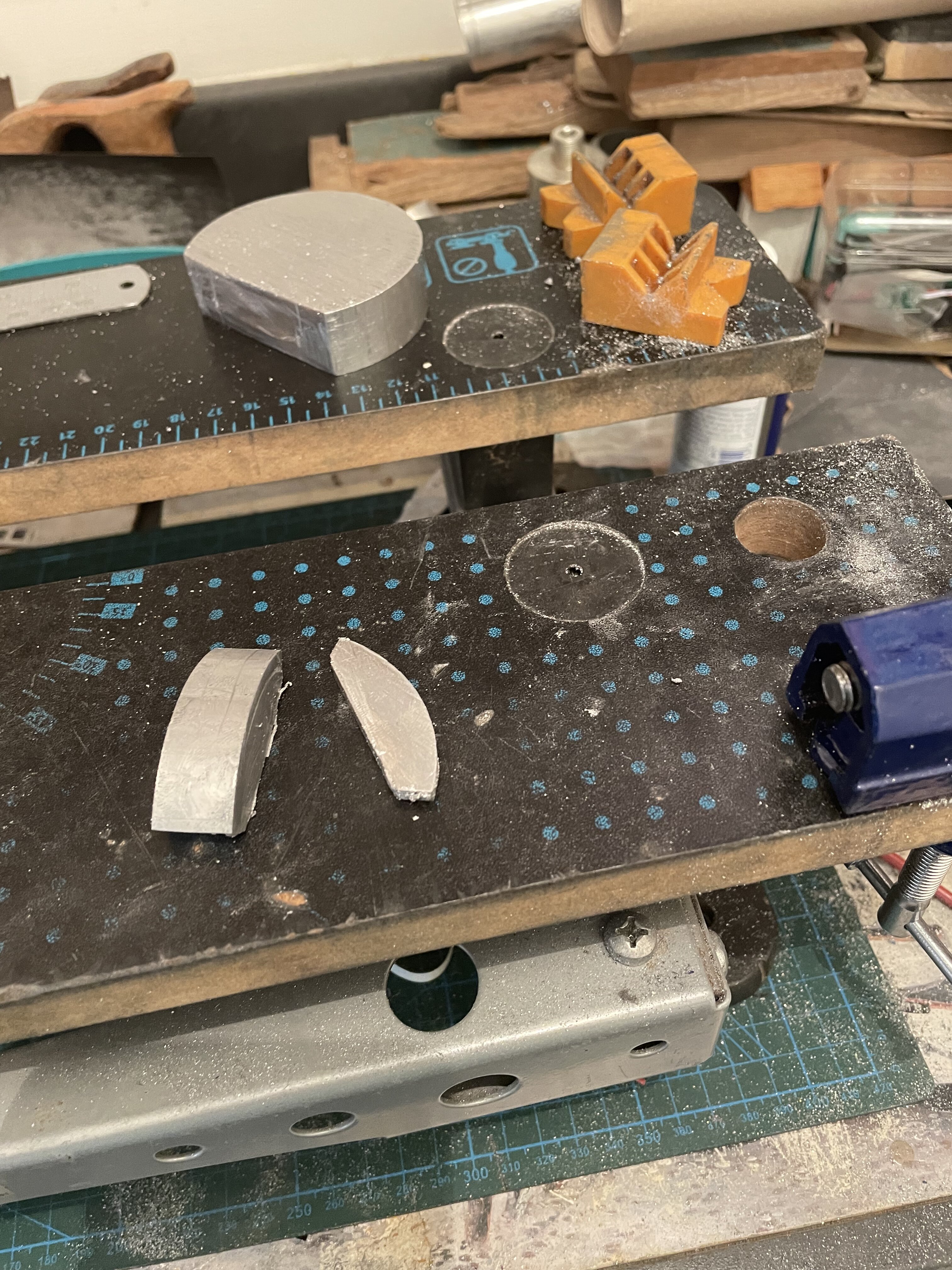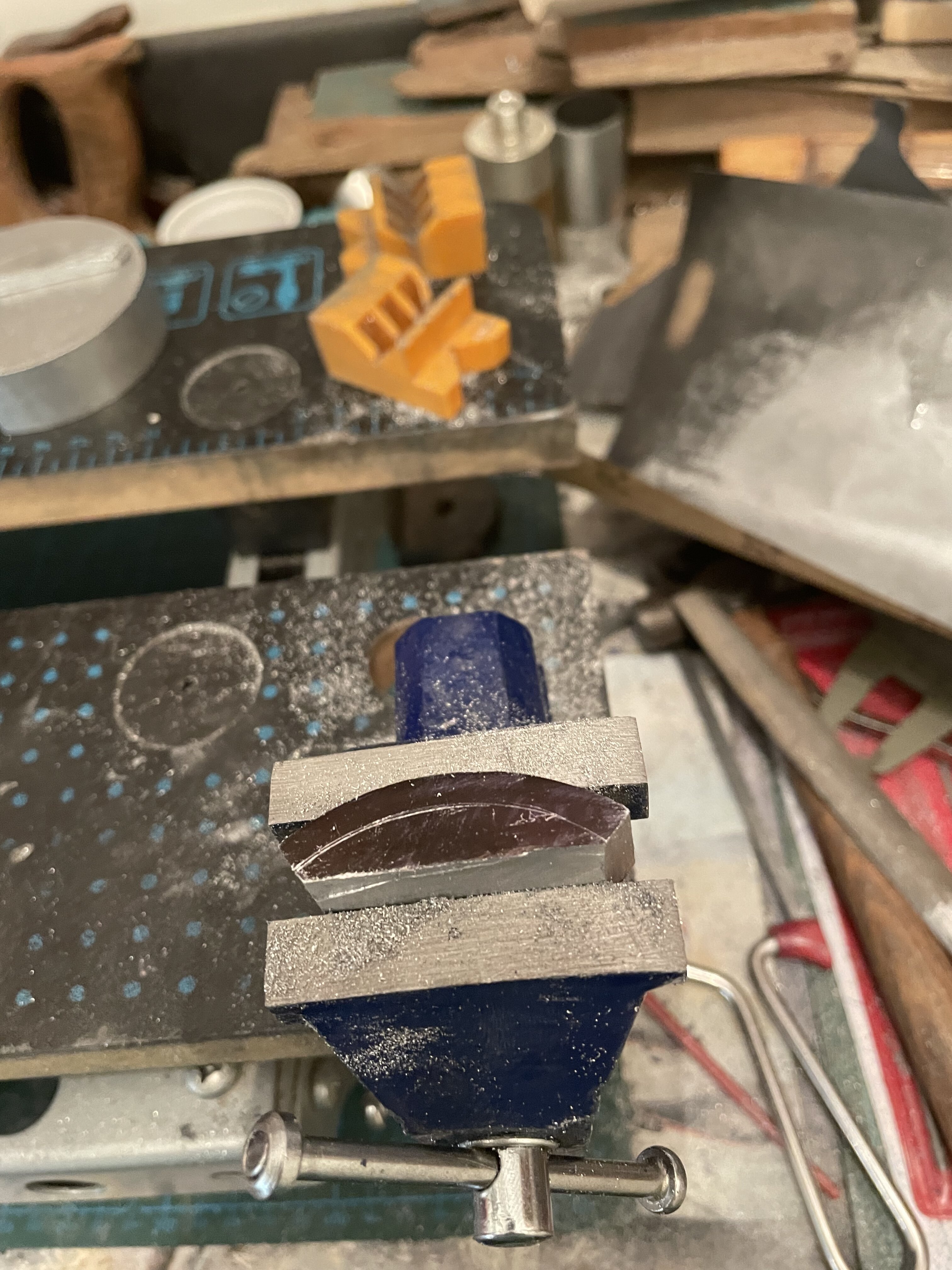 then added a scallop to the inside so it sits on the dome.
Filled the thumb recess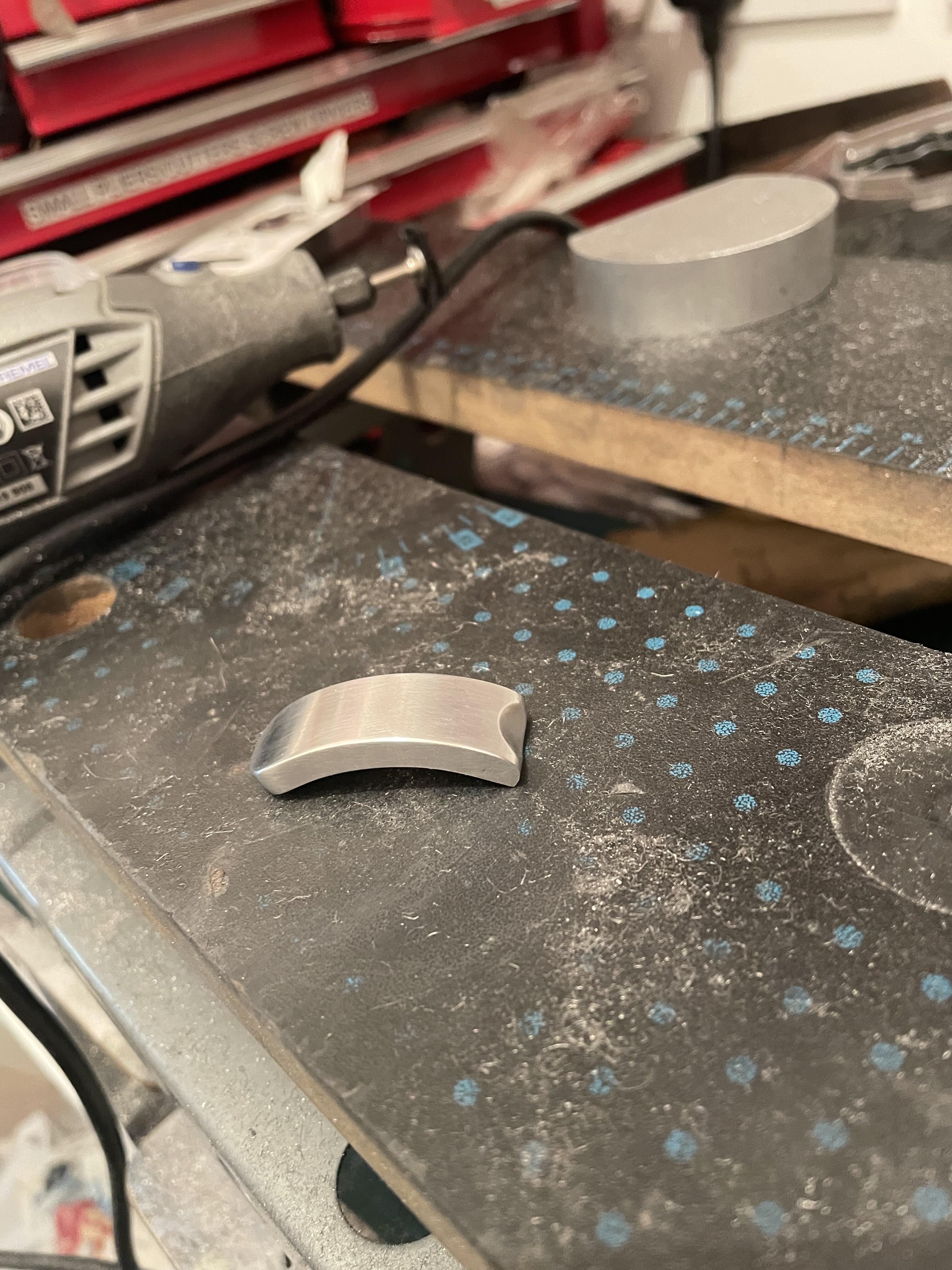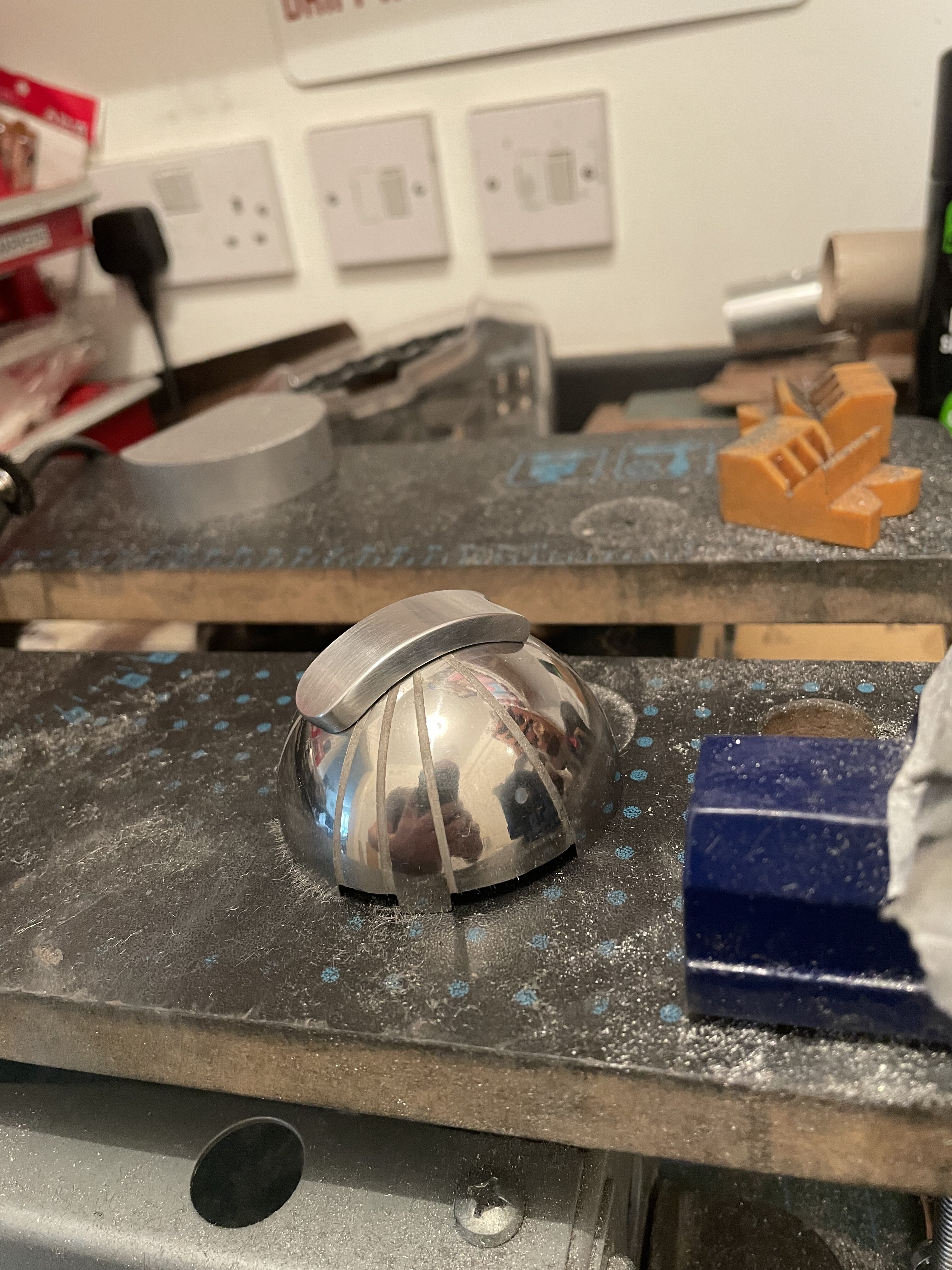 Next up will be attaching it and the bottom half. If any one knows if the switch has a slight concave on the top and can let me know that would be super helpful.