Sr Member
RPF PREMIUM MEMBER
Thought I would show off a few pics of my slowly expanding blaster collection. I know that several of these are not screen accurate but I was going for an idealized/what looks good to me build for most of them.
First, my ANH E-11: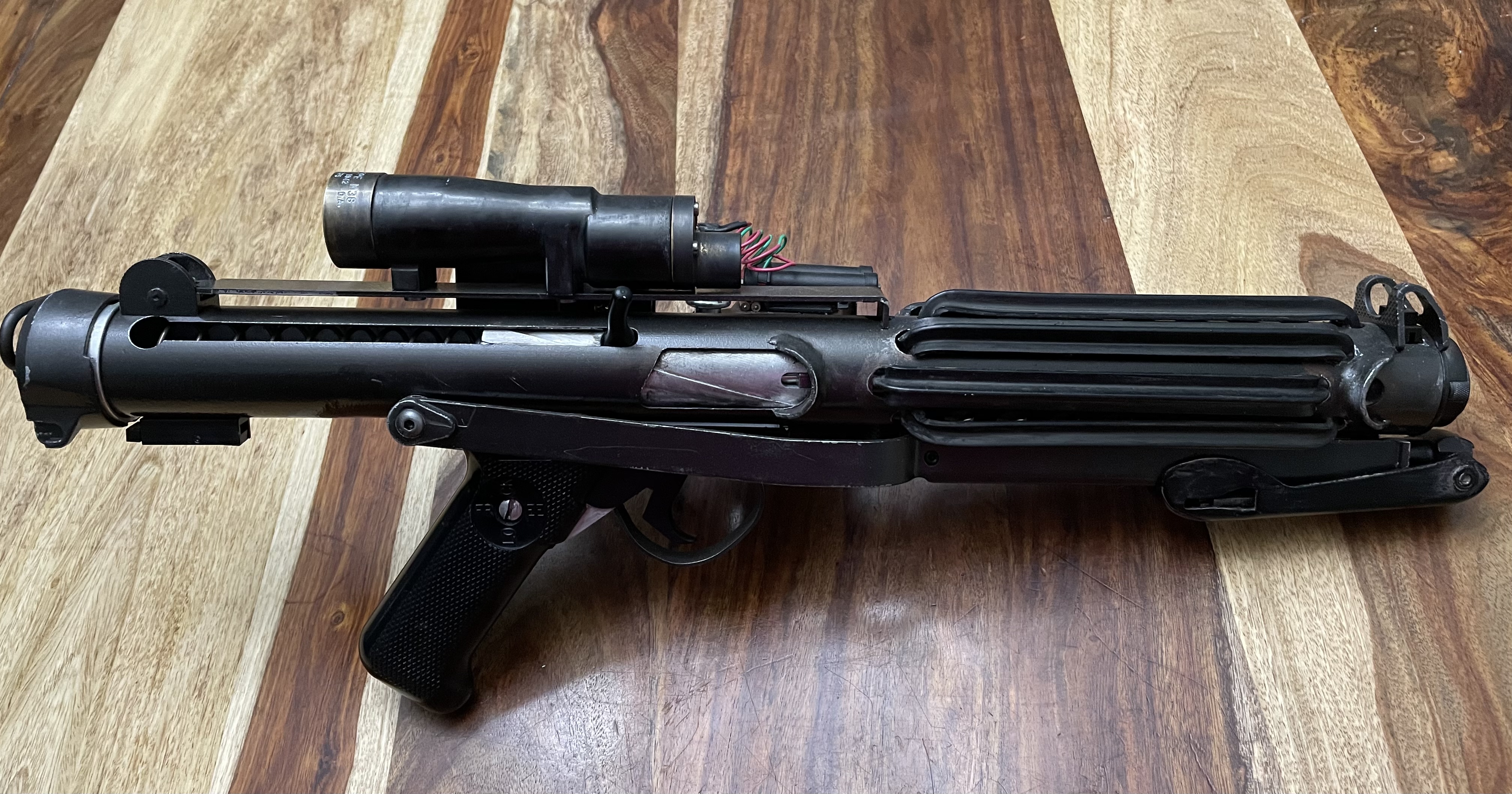 Field Marshall metal kit, built and weathered. Love this thing!
Next, ANH Hero DL-44 and Greedo Killer: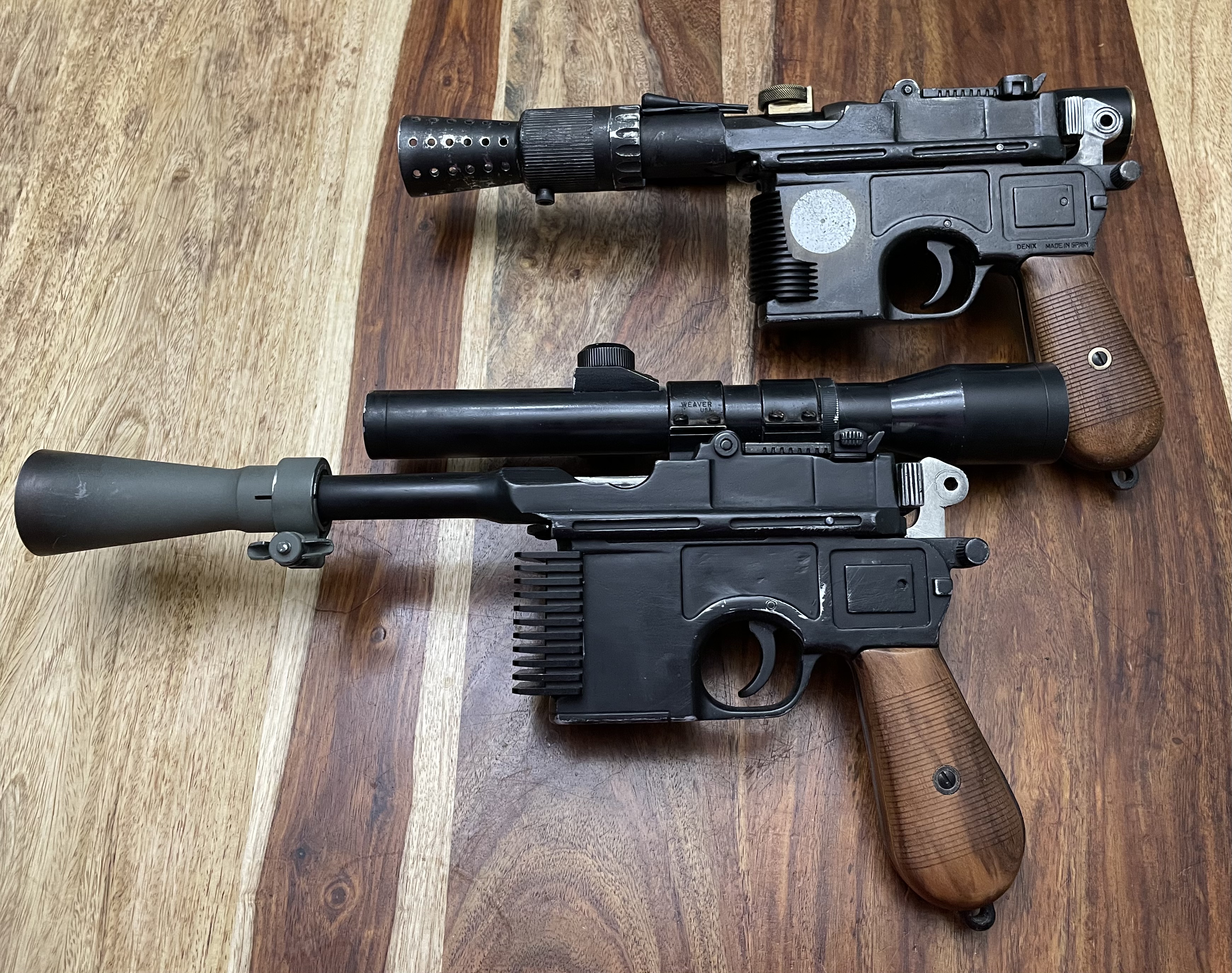 Both Denix-based metal builds.
Next my Merr Sonn Model 44 and Power 5:
The model 44 is built on a toy Mauser with mostly hardware parts. The Power 5 is a denix build with metal parts.
Next, my Stembridge ROTJ, and ESB Bespin blasters:
Both Denix metal builds. I need to go back and fix the pistons on the stembridge and get rid of the rivets but that is a task for another day.
Next up, my DL-18: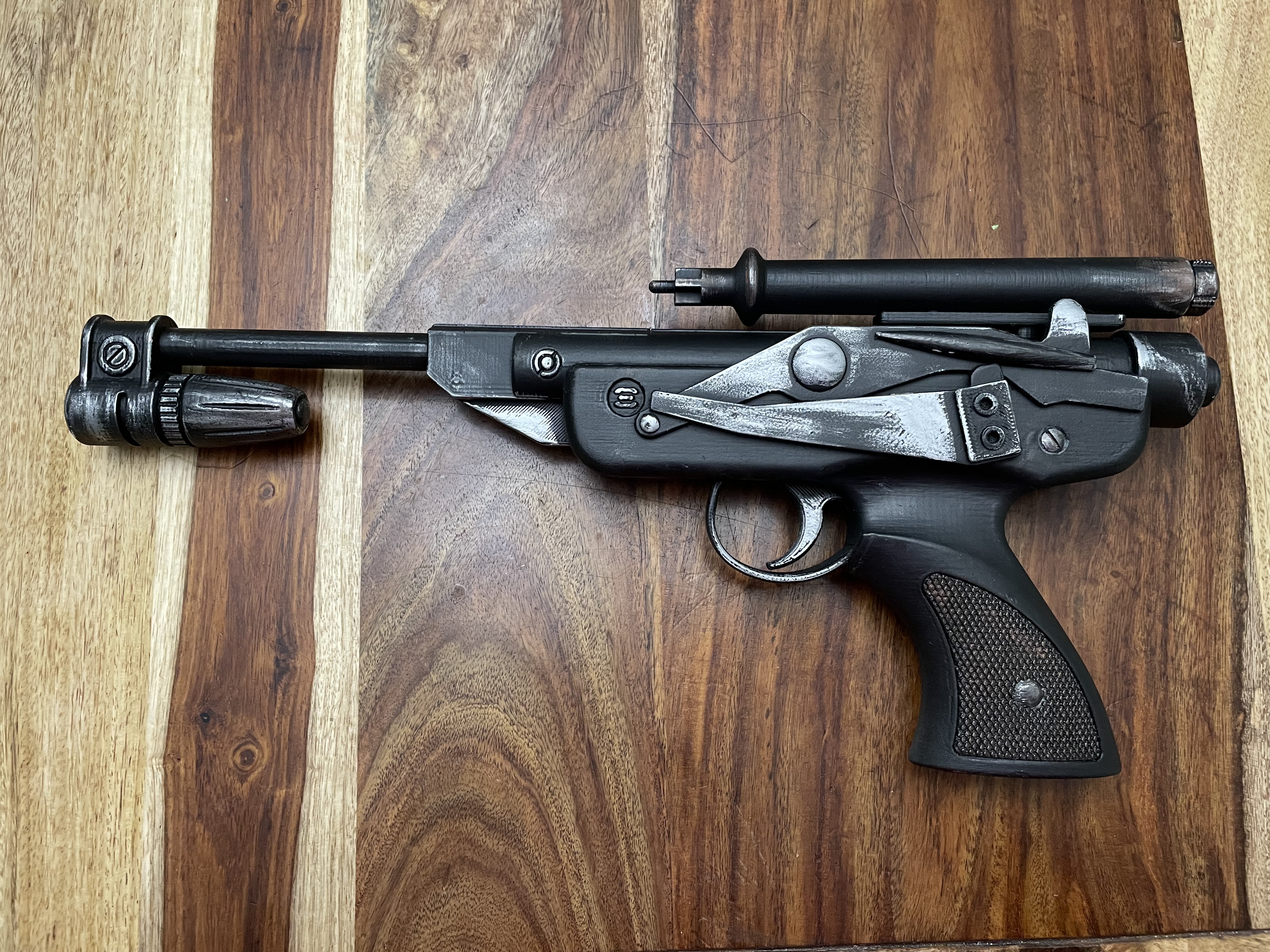 This was a fun weekend 3D kit build. I dig it.
My DDC Defenders (ANH and ROTJ):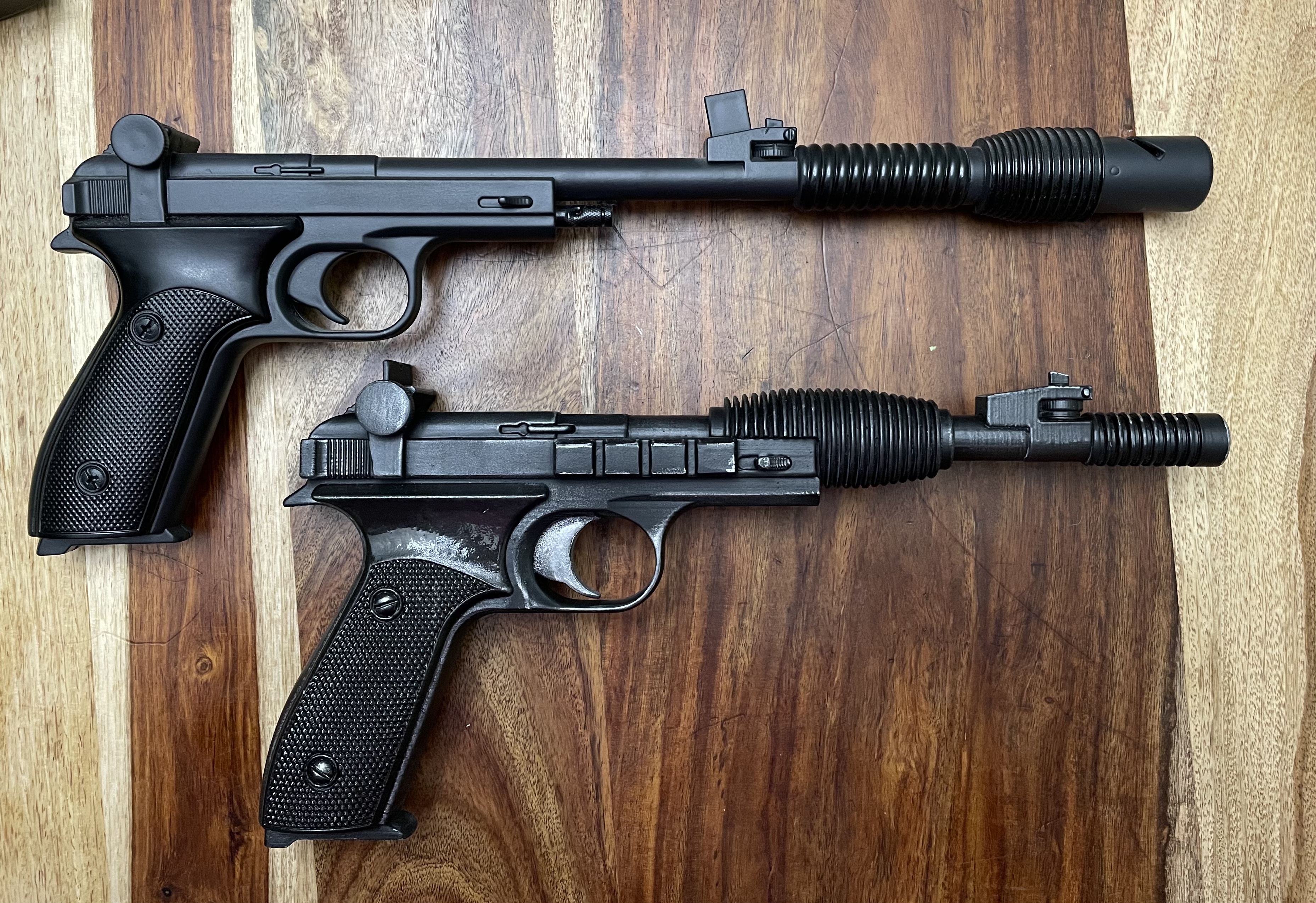 Both plastic builds, someday I'll upgrade to metal builds, but these do for now.
Last, but certainly not least, my take on the infamous ROTJ bunker blaster, AKA The Kludge!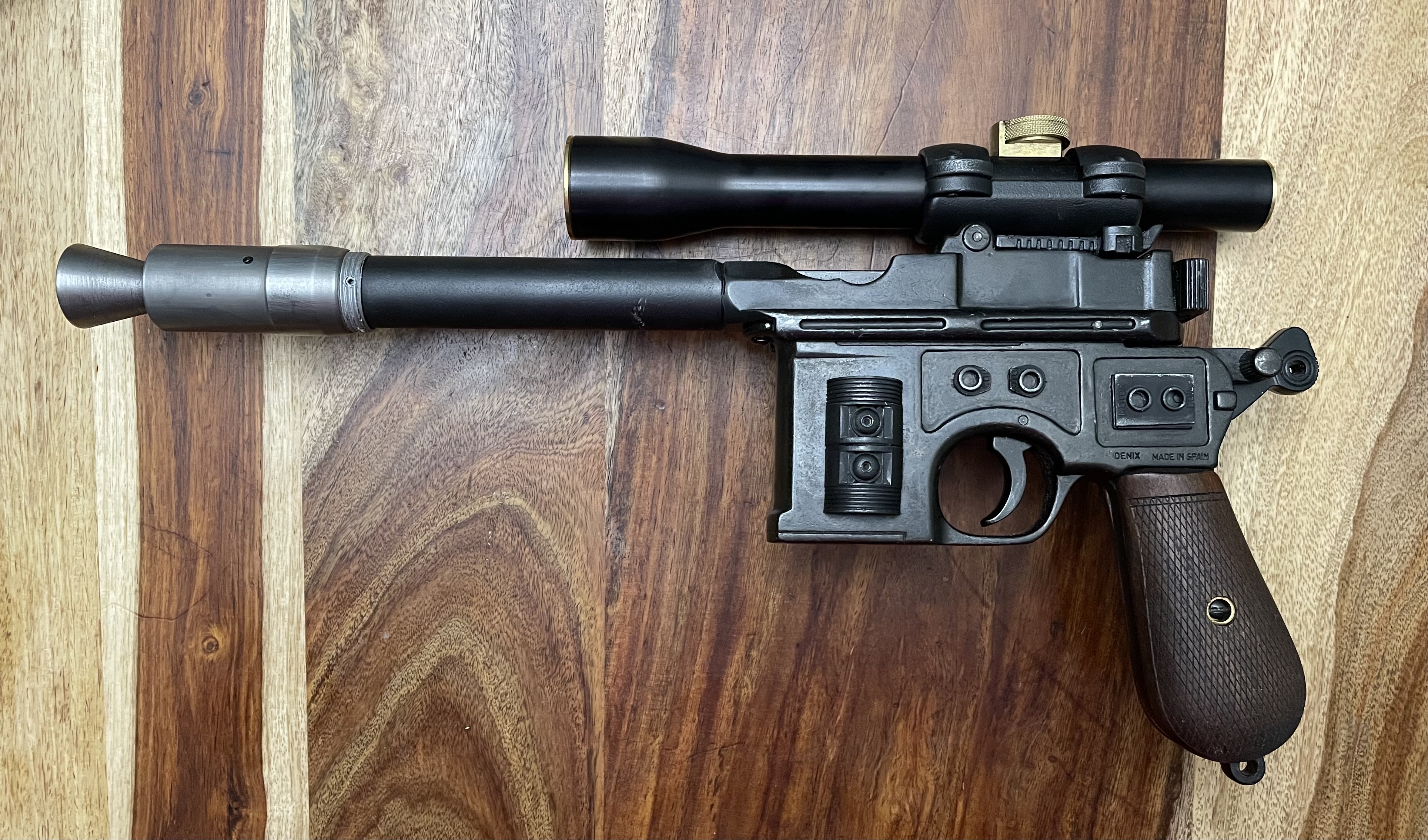 All metal build (except the greeblies). I love this dumb thing. It's so awkward, yet it feels great to hold. I play with it a lot.
Well that's the show for now folks! I hope to add a DL-21, an SE-14R, and an ESB EE-3 sometime soon. Also, a Dagobah DL-44, and a Hoth DL-44, and…
Cheers!
Michael