Now that my blade gauntlet is ready for primer, it's time to start on the rest of the armour.
The first thing I did was to trim down some football shoulder guards, leaving only what I thought I would need as a base for the chest armour and backpack.
I put in 2 nuts and bolts through the top of the shoulder piece, the backpack would slide on and off over these hopefully.
I made a rough size guide out of cardboard to give me something to mark around on the foam board; the foam board I managed to grab off someone just as they were going to chuck it in a skip, bonus!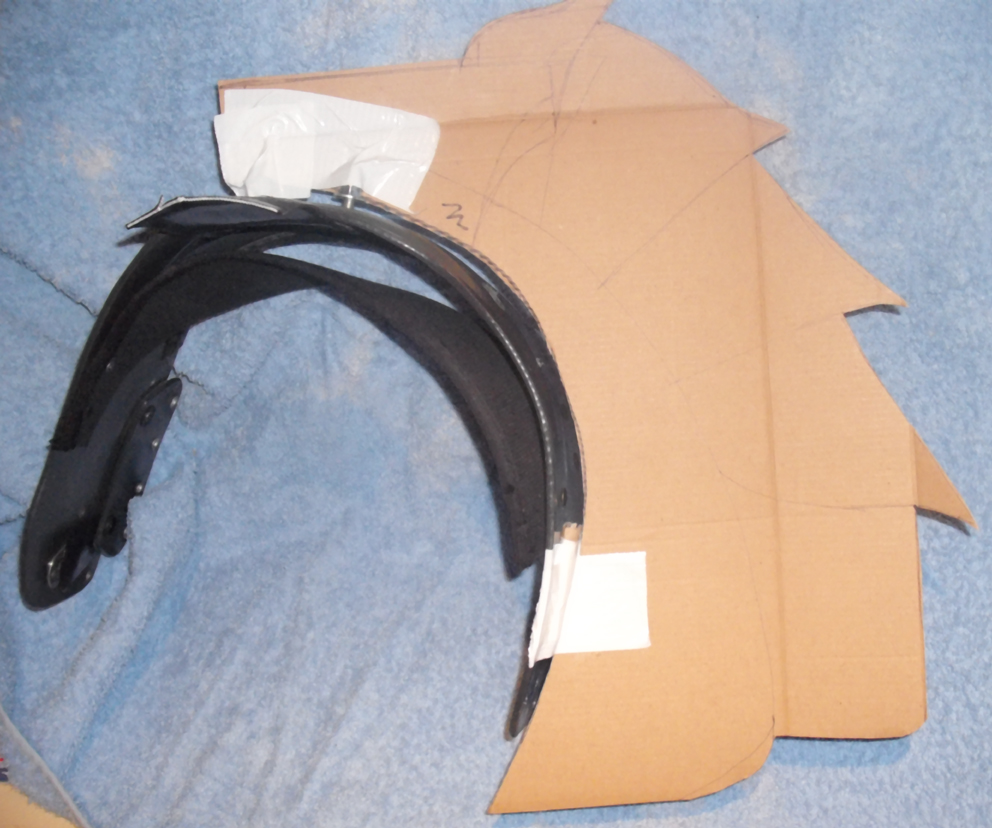 I cut 2 sides out of the board, I found an old toy space tank (I think), took the 2 halves apart, removed the wheels and bolted the 2 sides to these.
I cut a smaller piece of board and bolted it on with a bracket I found in my spares box.
The rear of the backpack was now covered in cardboard, ready for some detailing.
I wanted to keep the fins at the back as simple to make as possible, so after a bit of experimenting I came up with this shape, cut out of cardboard to act as a stencil.
When 2 are glued together, the curved bits force the foam into the shape I wanted, 4 of these were then stuck on, the top one was sealed at the top with some foam.
Next I cut 2 keyhole shaped slots in the plastic tank bit at the top, these allowed the backpack to slide on and off easily.
Now it was time for the finer details, I used craft foam and whatever bits I had in my spares, mainly robot model kits.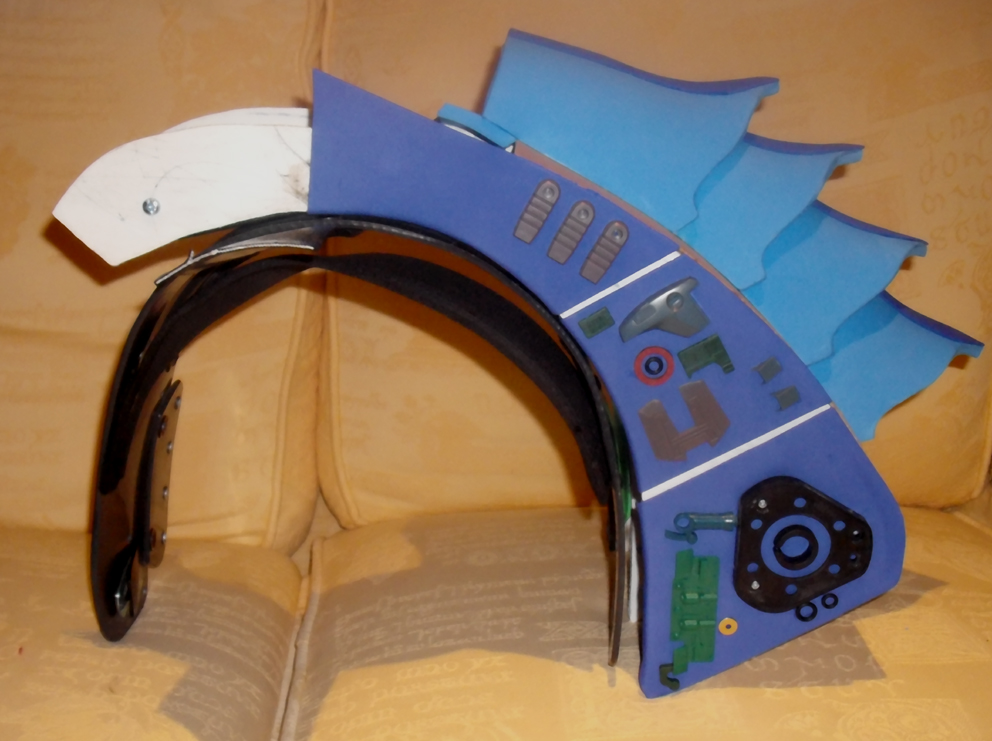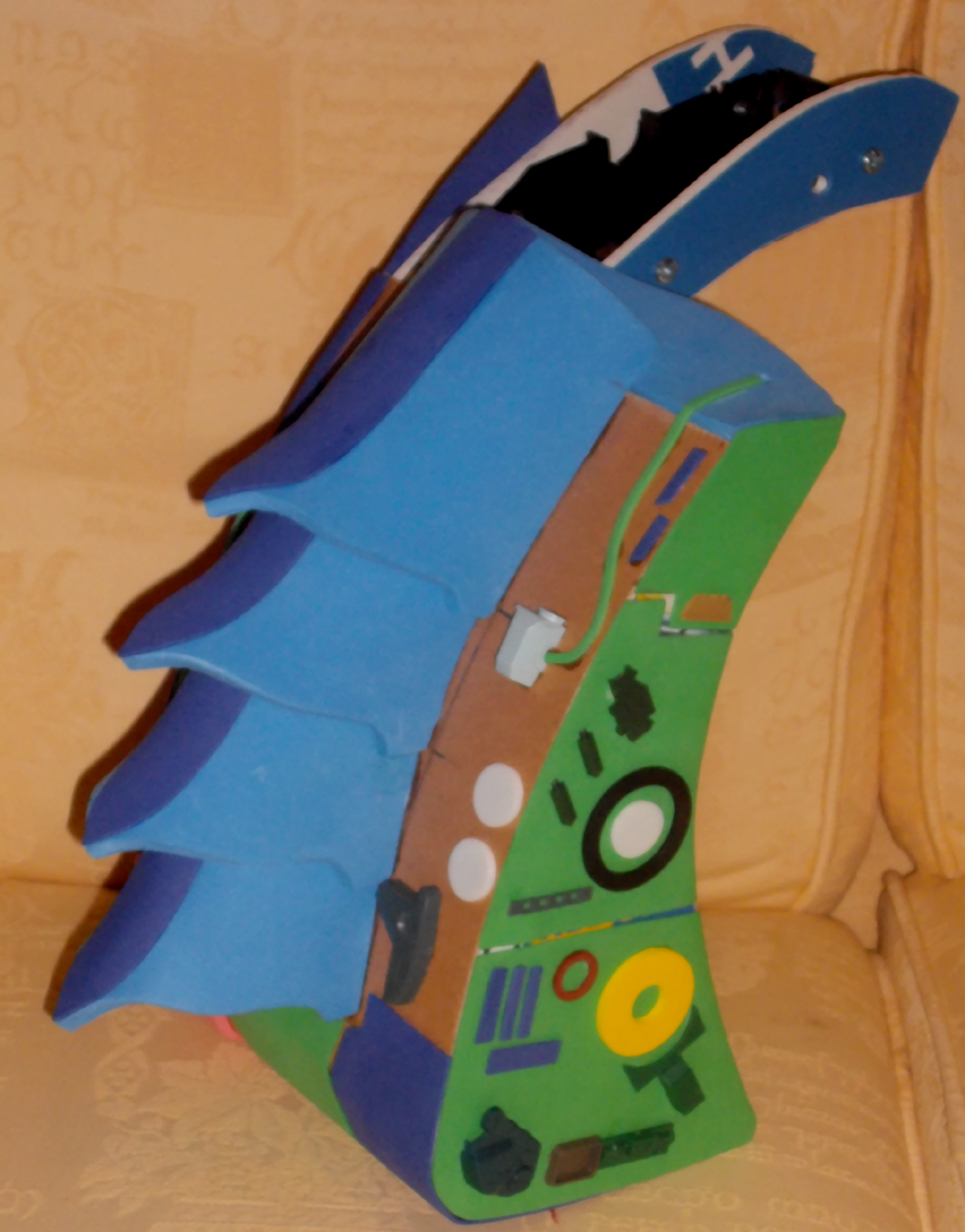 For 3 nights work I'm really pleased with the way it's come out so far, next job is the cannon mount, but I haven't made my cannon yet, so I guess that's next.
Hope you like it, any comments/suggestions most welcome
Last edited by a moderator: