Well I have now gathered all the parts to build my authentic Graflex ANH saber so it is time to begin. I know so many others have made these, but I seem to read comments such as "we never tire of seeing another saber build" or "this was the item that got me into props" so even though its been done before, here goes....
The basis:
My Graflex 3 cell in fantastic condition
It has the wrong button but that can be fixed up later. I have a replica bubble strip which will suffice until (if and when) I can get the real thing. My collection of found parts from various sources.
Vintage metal T track from an antique cupboard
My other found parts, I plan to do internal details putting my own spin on it, and leaving the crystal chamber completely removable so the Graflex could have several different "versions" of the inside, feel free to add any ideas or inspiration as to how they could be used.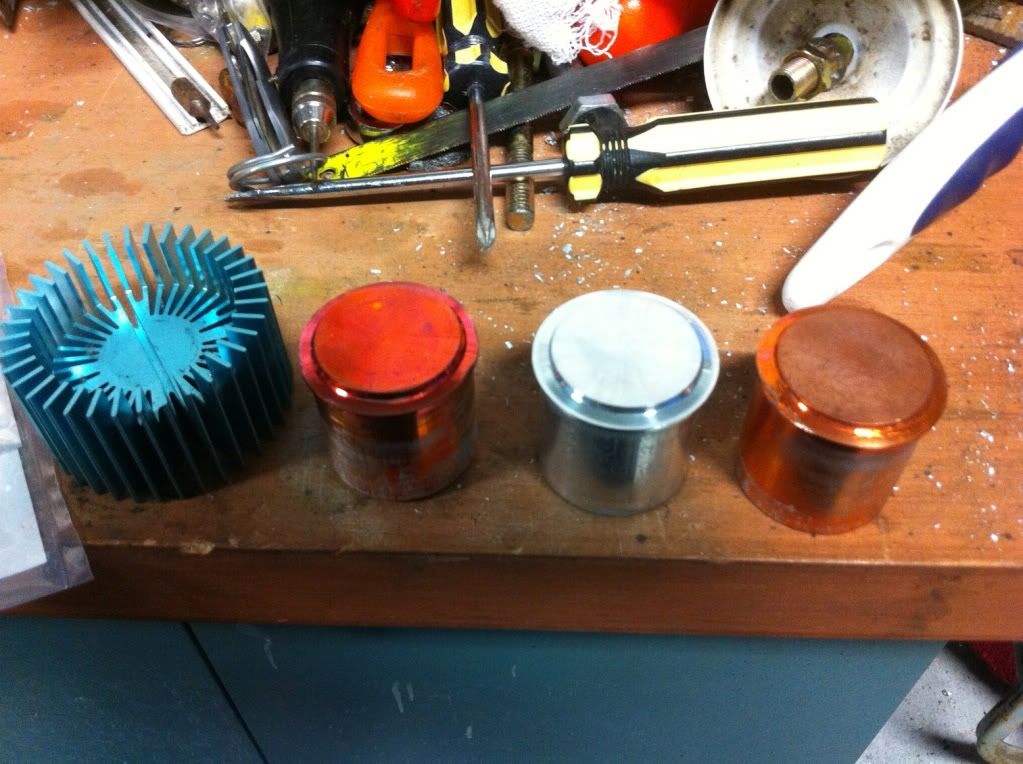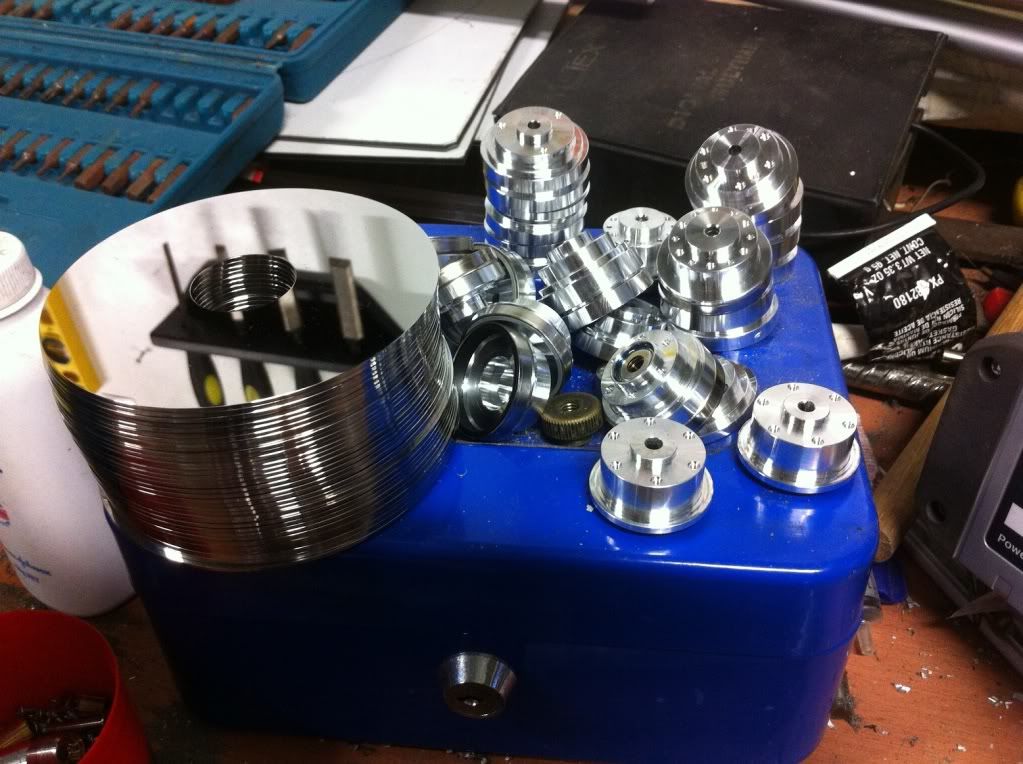 Yes the bench is a mess!
The circular hard drive platters are not any good for the saber but maybe something else will come to me in the way of inspiration (helicoptor mini gun maybe?) Now that everything is gathered it's time to start playing. I also came across a couple of nice quartz crystals to use in there, it will be simple only, no electronics, and as long as it fits in there (all must be the size of 3 x D-cell batteries which was originally the contents of the Graflex.
Feel free to give me any pointers of ideas. Just in case you are interested here are some of my other pieces I have done over the years. Nothing to do with movies or scifi but handmade so hope you enjoy. A display of family heirloom badges and buttons:
And this one, my personal favourite, built in steel from scratch for less than $10 in materials (mostly junk from the scrap yard which was free).
and built with no lathe, no other professional power tools apart from a bench and angle grinder, drill press, hand drill, cheap welder and an assortment of hand files and hacksaw with sandpaper etc for finishing. Also some propane soldering used too. And it may be even more surprising that while there is some resemblance to several things, it was my design, pulled out of my head combining many stereotypical designs so doesn't actually resemble anything on the market. It is essentially a toy, however to a degree it is "functional" in that the spring, pull/blow back works, it can be cocked and released and the trigger works, the magazine detaches and everything was made by hand by me except the main spring and the screws and fixings. The barrel is solid and it is heavy. Anyway, I digress.
Hope you enjoy the pics. I guess with little or no effort the same basic design could be used as the basis for an E11 blaster. Hey, if I can do this like that in steel it would be very close to "the real thing" if I made an E11.
Stay tuned for progress pics of the ANH saber build.
Last edited: