EDIT....NEW PROGRESS POST #14
Probably should start a build thread before i get any further along...........
Replicating 2 legged Kenny Baker costume from Star Wars A New Hope (droid sale scene mostly) there may be some additions, have not decided yet.
It is static only apart from lights and sound (have not got sounds yet). I'm not going to spend more time and money making it move for it to sit in a corner for 99.99999999% of its life.
Everything is aluminium except for foot shells (apparently some ANH droids had fiberglass ones), skirt (what's left of it) and frame (A+A)
I have been collecting parts for at least 15 years, some have been sold and re bought. (upgraded)
There are some things that i would like to change but i don't have the will to buy anymore parts, i just want it DONE!
This is the most expensive project i have ever done and i WOULD NOT do it again and i recommend you don't either.
I have hundreds of hours in this already and it probably looks like i have done nothing.
Here is a quick overview of the process/parts/progress.........
R+J dome, sherrell skins, A+A frame.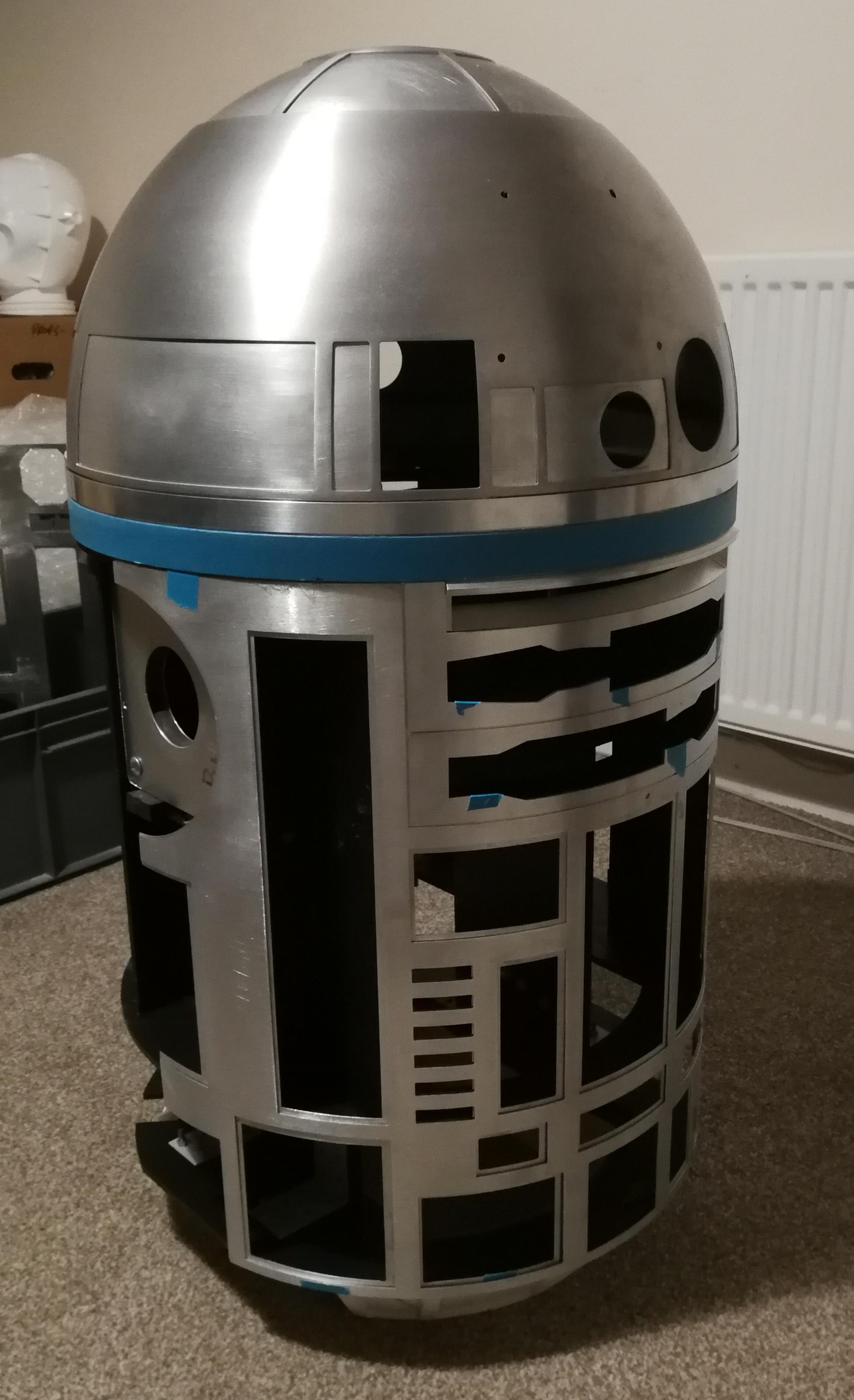 some of the parts...
some 3d modelled parts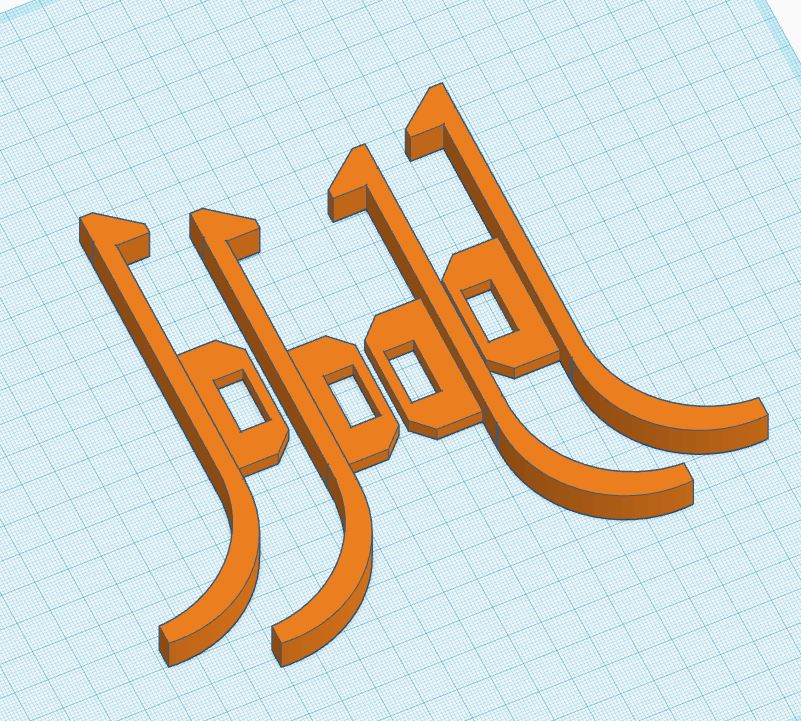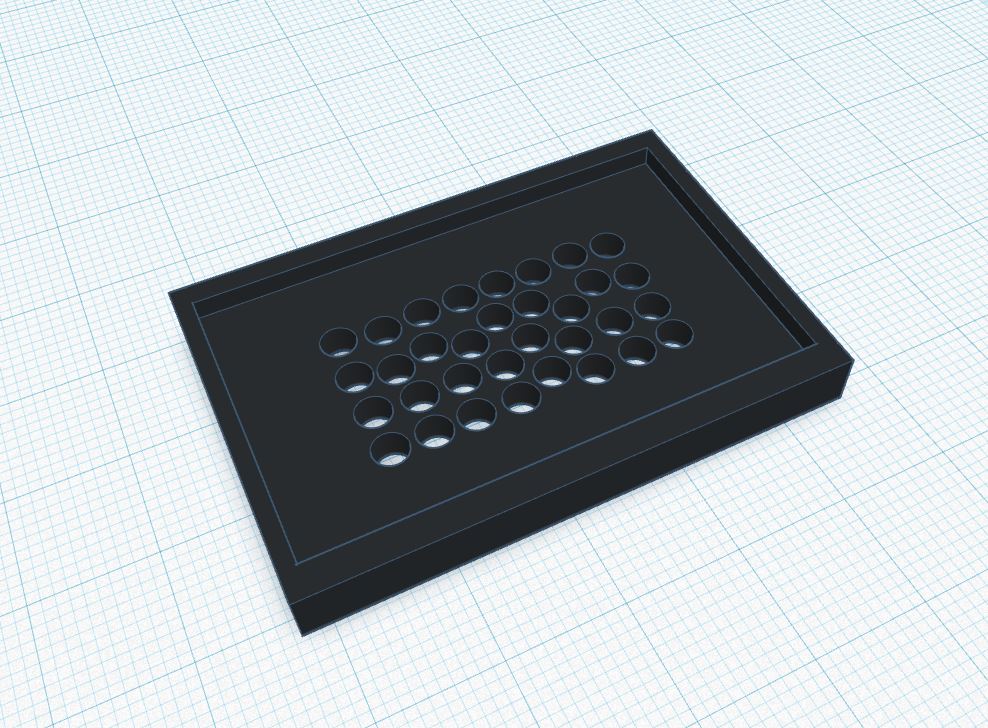 fiber optic displays copied from the screen used ones (same spec fiber cable)
creme leather ankle boots that go inside the battery boxes and leg hoses. (probably won't see much of them)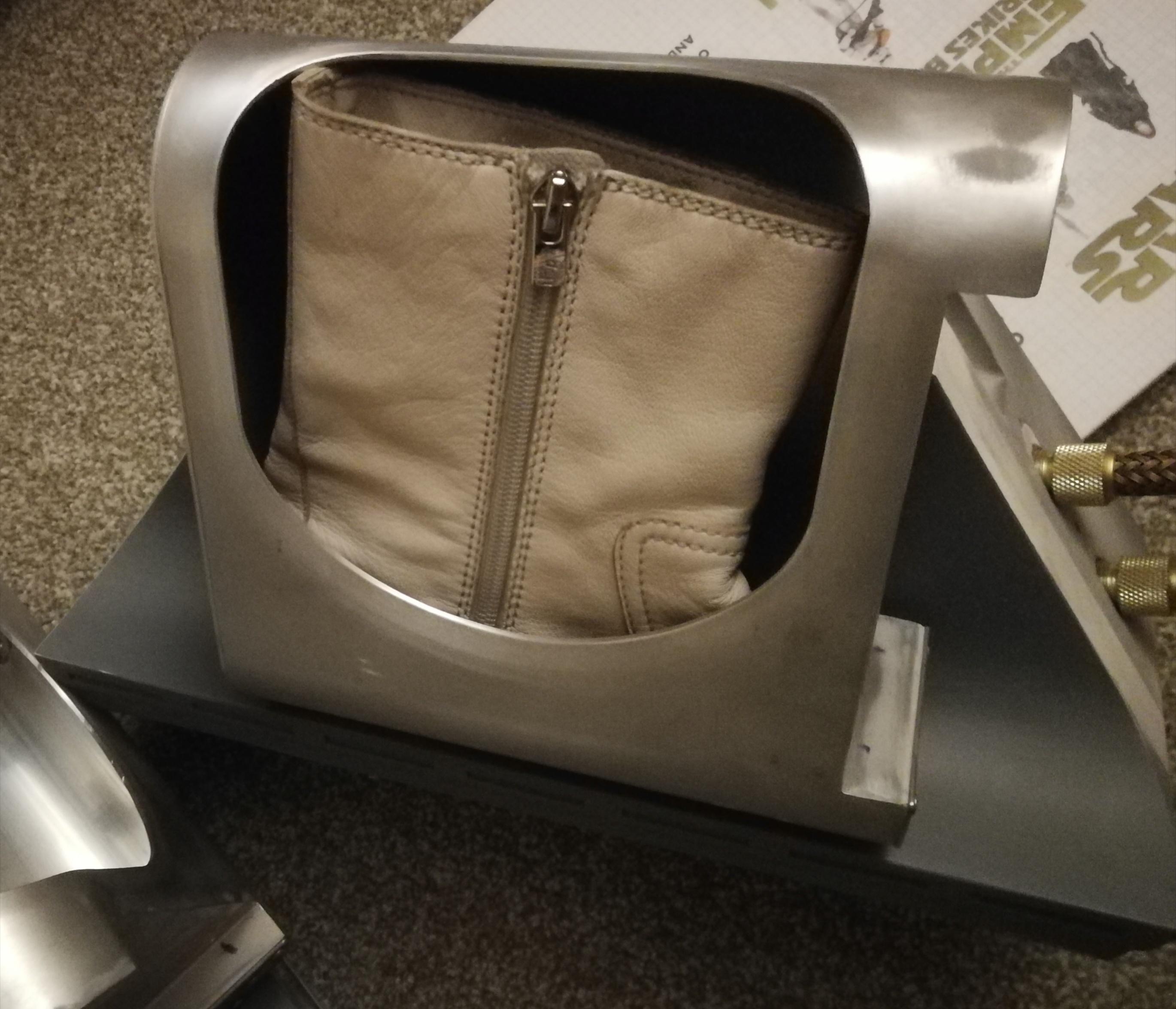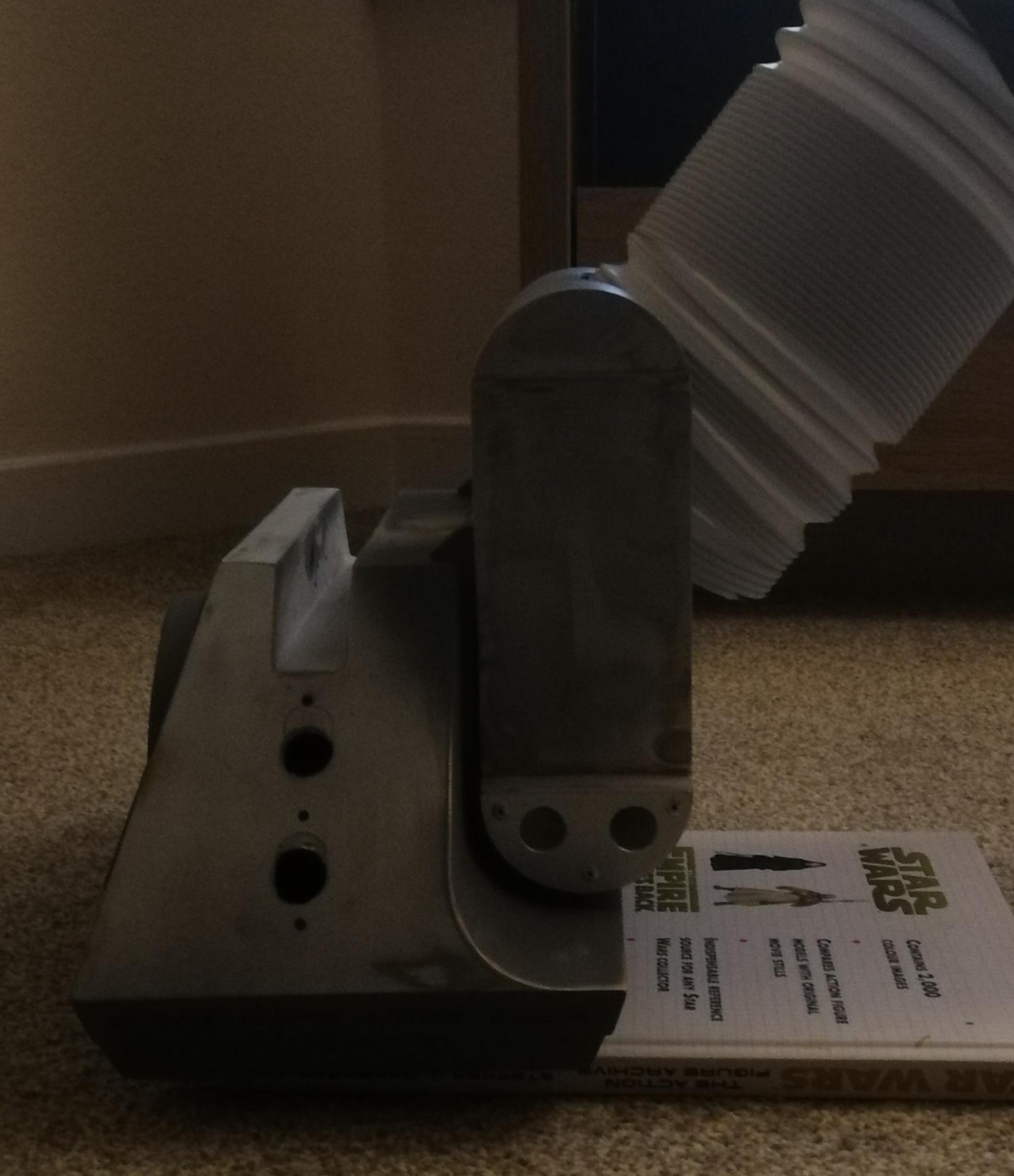 i also have leg movement restrictor plates installed on the legs not pictured yet.
here is a paint test for the blue, this was one of the things that was holding me back but i'm finally happy with this paint.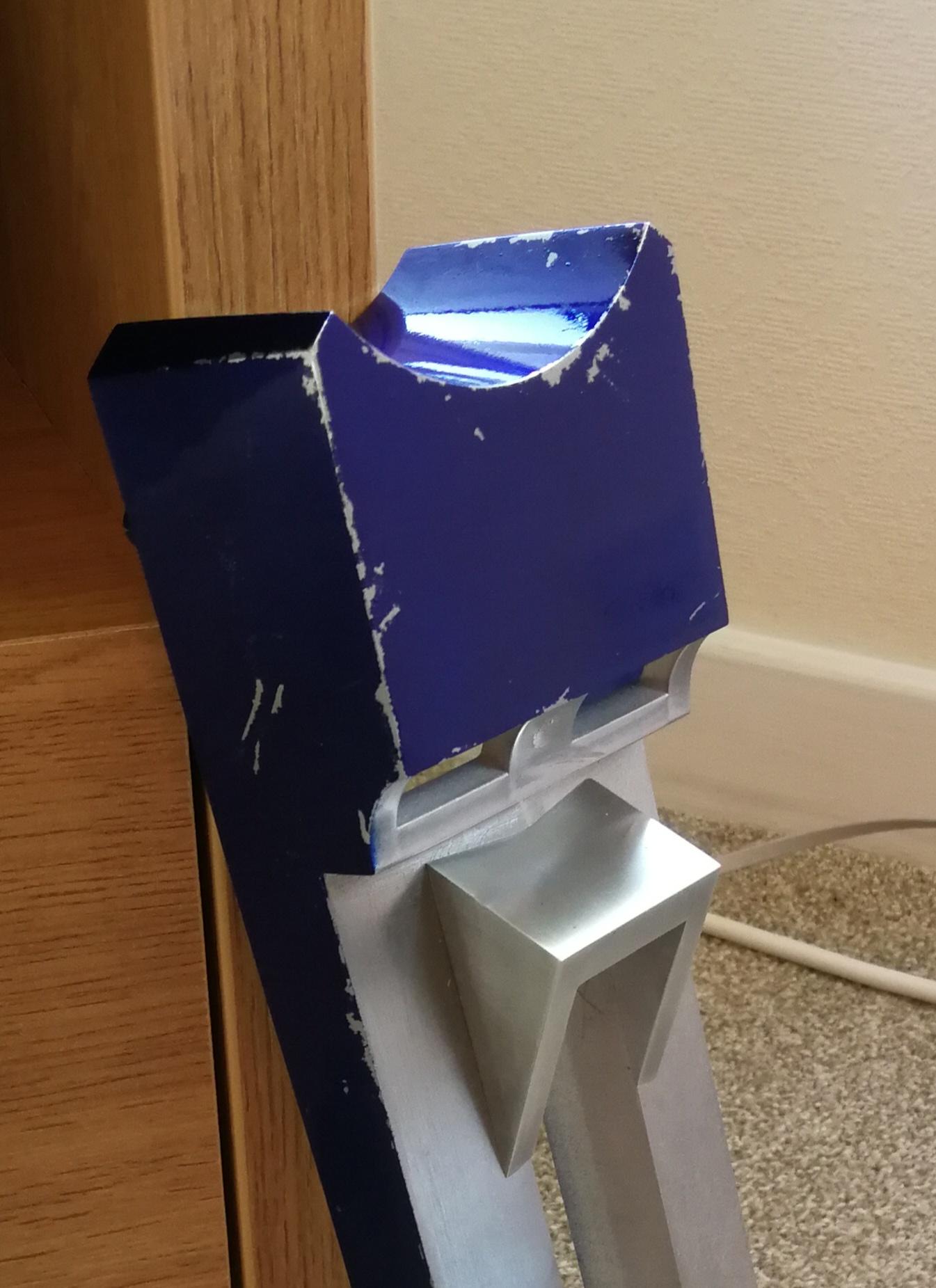 you may have already seen the rollerskates i made
when there are new updates i will put what post # in the first line of this thread
-z
Last edited: