I wanted to do something a bit different for
The UK Prop Party at the NEC
. So I pushed ahead with a project I've had in mind for some time. We keep a a large collection of invertebrates, including several species that were used in the secret passage scene in ToD. My plan was to create a display showcasing those insects, as well as the statue that hides the hidden entrance.
I carved stone panels to go inside a glass vivarium from insulation foam, including one with the wedge-shaped hole that accesses the key to the 'spikes' room. I coated them with PVA and painted them with acrylics.
I sculpted the statue in WED clay on a curved plywood structure, made a silicone mould and cast it in fibreglass. It was pretty tight - I finished the paint job about two hours before I had to pack it into the car to leave for the show! There are more details and pictures here if you're interested:
Indiana Jones and the Temple of Doom Statue Replica
Here's the clay sculpt: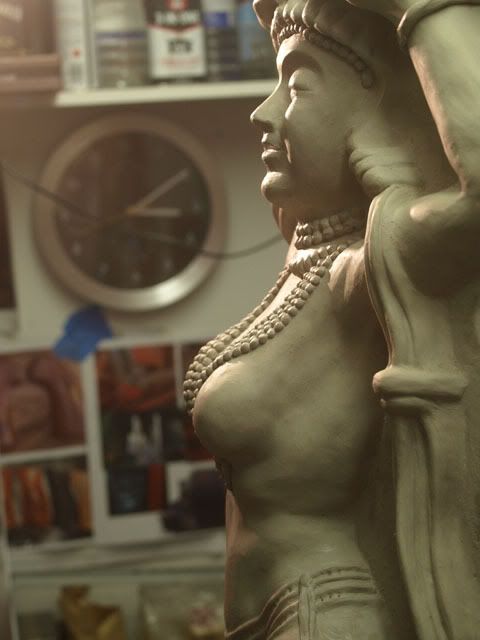 This is the remains of the sculpt, the cast fibreglass piece and the silicone mould: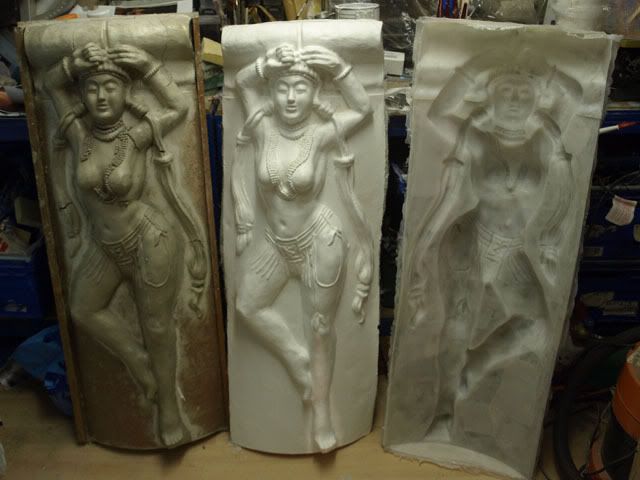 Here's the finished piece on display at the Prop Party: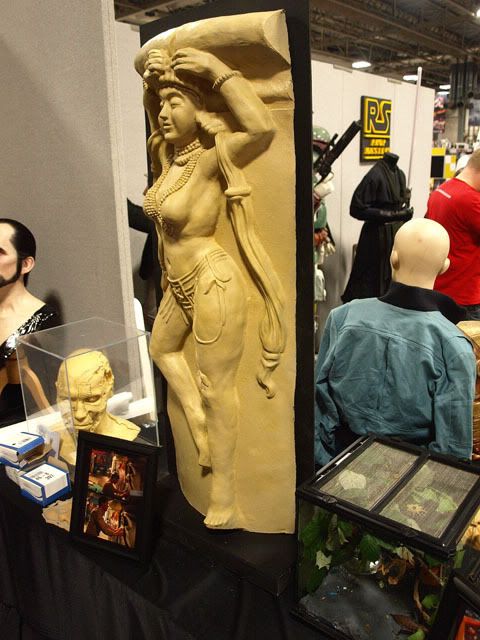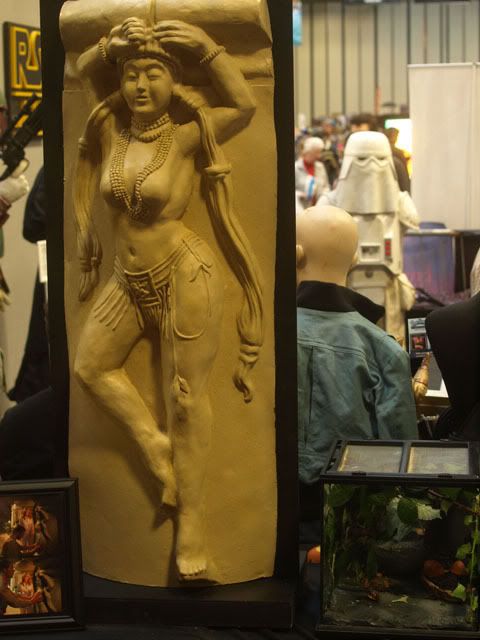 Dr Jones on hand to try out the statue...
A look inside the insect display. In real life, insects need to eat, so I had to hide a lot of my stone-work behind leaves for them.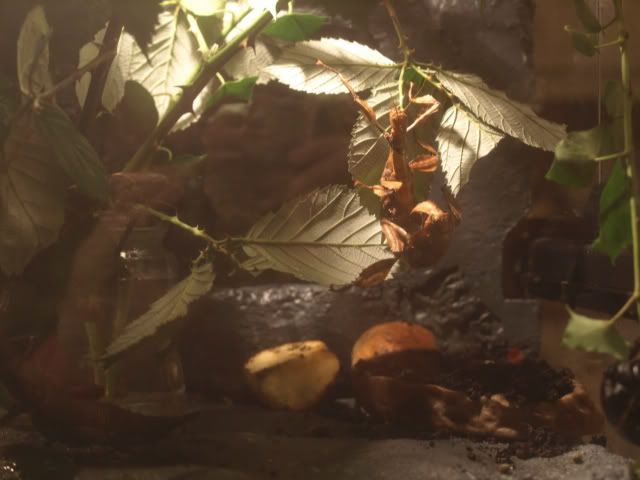 The real stars. Incidentally, despite the sequence being set in India, these guys are from actually Australia, New Guinea and Madagascar.