My first literal prop replica: Creating my own Alien (1979) emergency hatchet. Referencing from a PropStore listing I was able to track down the vintage ESTWING hatchet they used in production. Cleaned it up, masked and painted it, filled a hole in the butt and re-sculpted the damaged welds, then weathered it (sanding and faux via paint). A quick build, but particularly fun as I was doing pretty much exactly what the prop makers for Alien did back in 1978. A bit of experiential time travel.
Vintage: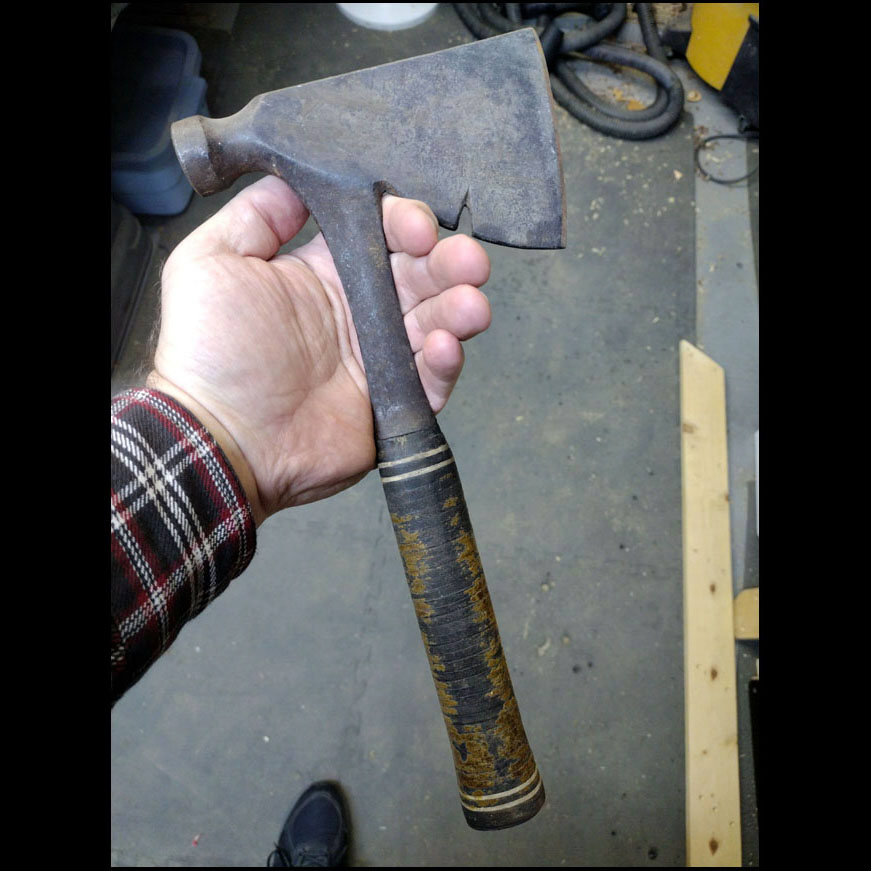 Sanding the rust off:
Sealing the leather:
After 2 coats of Rust Cap:
Butt hole and damaged welds:
Apoxie Sculpt to fill and rebuild the welds:
Sanded and painted faux rust and metal (Tamiya paints), the rest was done with a file. Also not tiny maker's mark, so it can't be confused with a real prop.
Finished:
And on my weapon wall: