Master Member
RPF PREMIUM MEMBER
My 31" Nautilus build
I received my 31" boat from Nautilus Dry-docks and Immediately began work on her!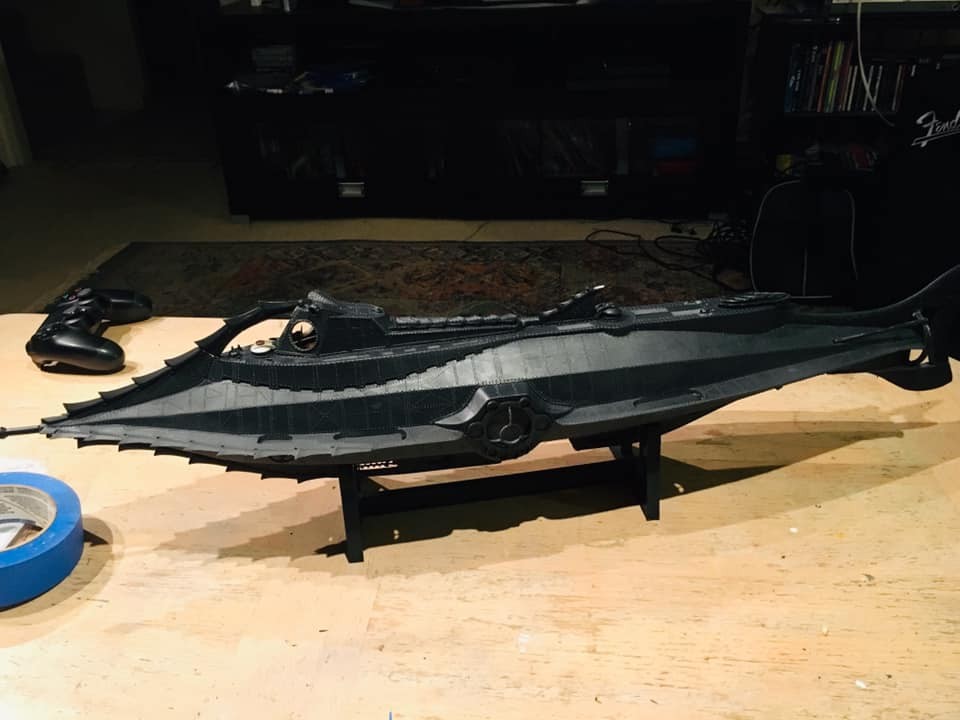 After performing the required clean up of flash(not much at all!) and a nice scrubbing with hot soapy water,The build is simple and quick. The interior of the wheelhouse was assembled inside and out. Currently I only have the ships wheel. The other parts were unusable. Probably getting replacements. Although a minor quibble, the kit did not contain the open breather and hatch part along with the closed one. Bob explained it was a cost cutting measure on Master Model's behalf. If any of you guys have an extra part(s), Please let me know!
I applied my primer and base coat. Then the first of many coats along with weathering.
Are she is now as i prep her for my lighting set up... and a few other details.
I haven't decided yet on how to do the salon. Not a big deal. As I mentioned in another post, I want this build to reflect the 11' Hero as best I can. The boat's color may also change a bit as well.Also the wheel house is not cemented in place yet...although the tip of the raker arch is attached to the top of the house. I am a bit on the fence as to how much detail I want, as mentioned, I want this to reflect the hero, which had no interior detail.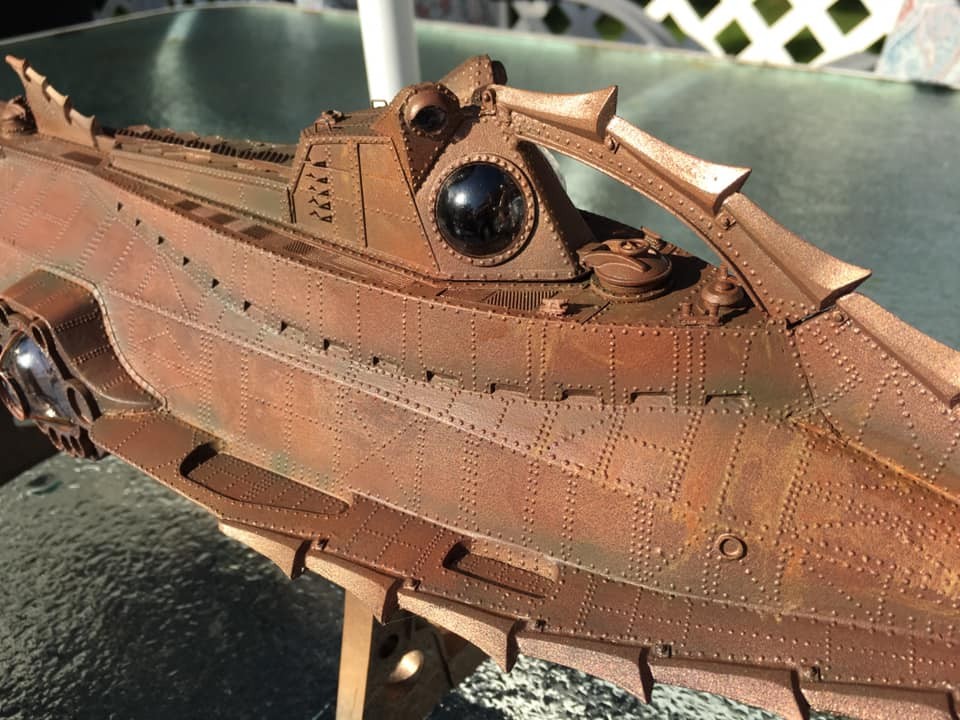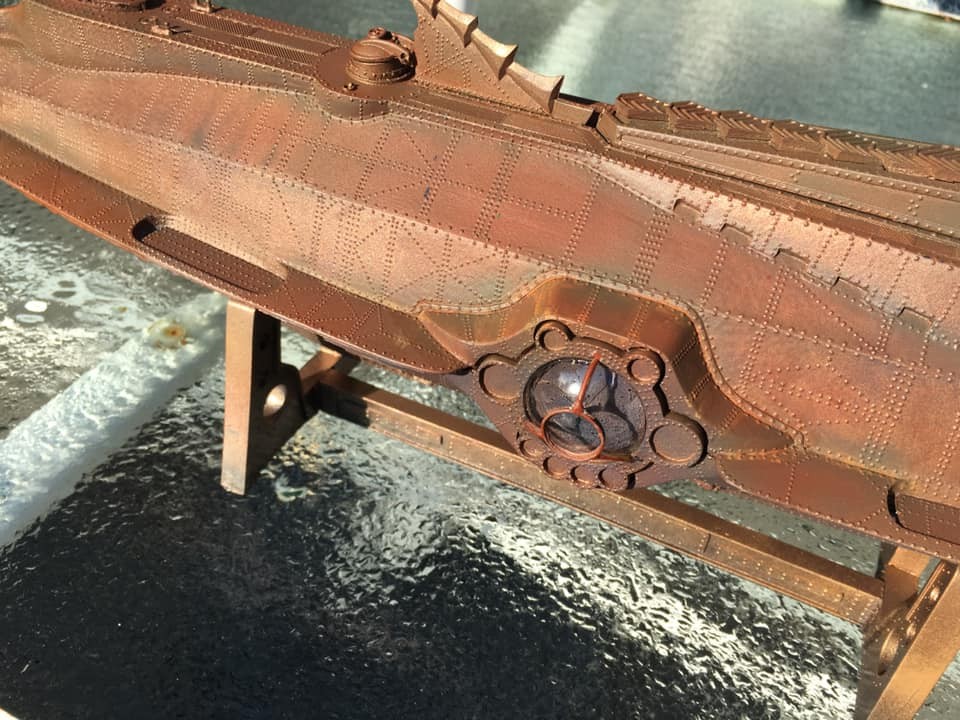 - - - Updated - - -
31" Nautilus Build "lighting" test. I personally detest overly lit models and upon multiple viewings of the film, I replicated the soft glow of the lights around the salon. I rigged my own light system to reflect the lighting of the filming model!!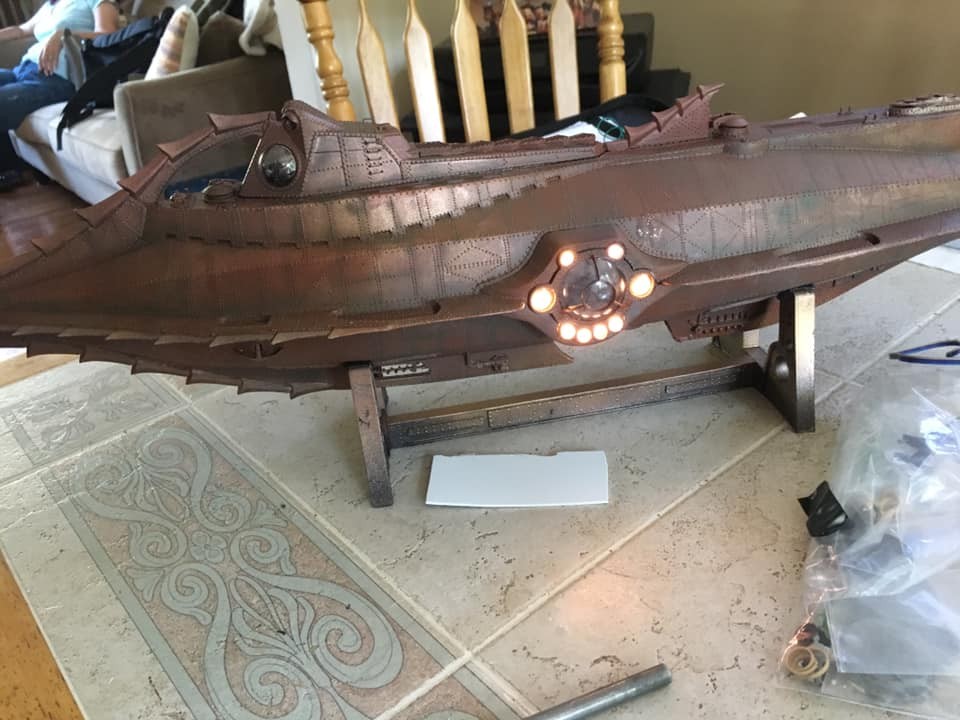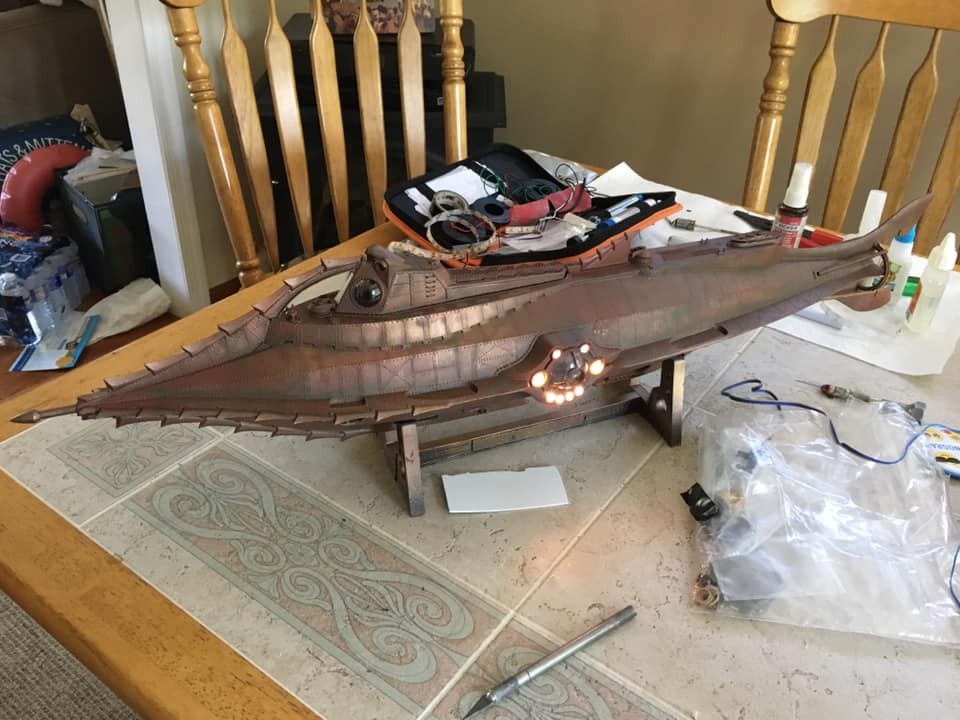 - - - Updated - - -
31" Nautilus Build continues ... added the wheelhouse lighting. Again, using the filming model as my main reference, a "glowing" effect in the wheelhouse and a soft yellow. The ONLY time the "alligator" eyes were lit in the film was when the boat was navigating the under water cave. And very briefly. It also was probably a reflection of the lights in the wheelhouse. The lights around the salon and the wheel house operate independently of each other, again as seen in the film.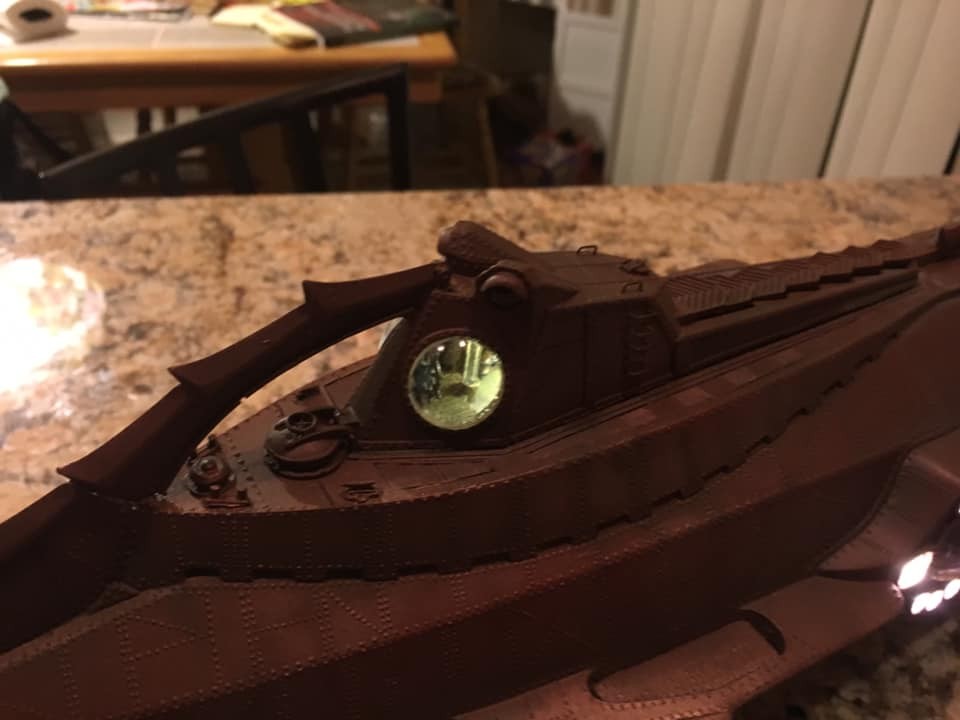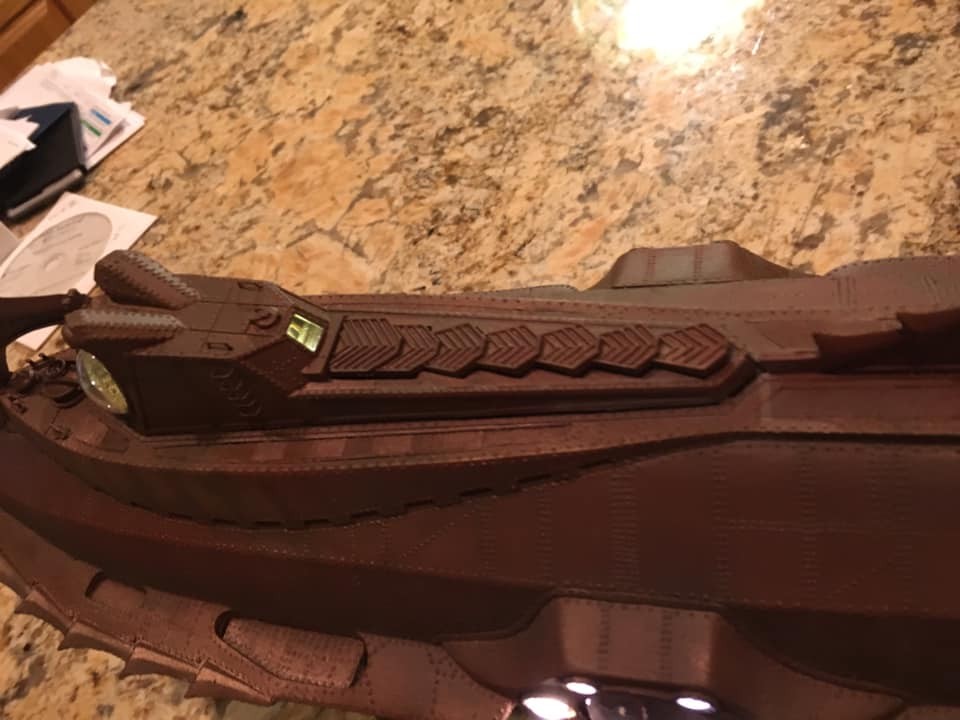 - - - Updated - - -