Hi all, just thought I'd share a couple of pics with you. I've been in The Lair for a few short weeks now, getting some ideas, & picking up tips on how to go about constructing my suit.
After much head scratching, VERY long days & late nights, I've managed to gather just about all of the raw materials I think I need, started a few items, & have now got to a point with a couple of them that I thought would see what you guys think so far.
Chest armour after 1st paint, including Alien blood & claw damage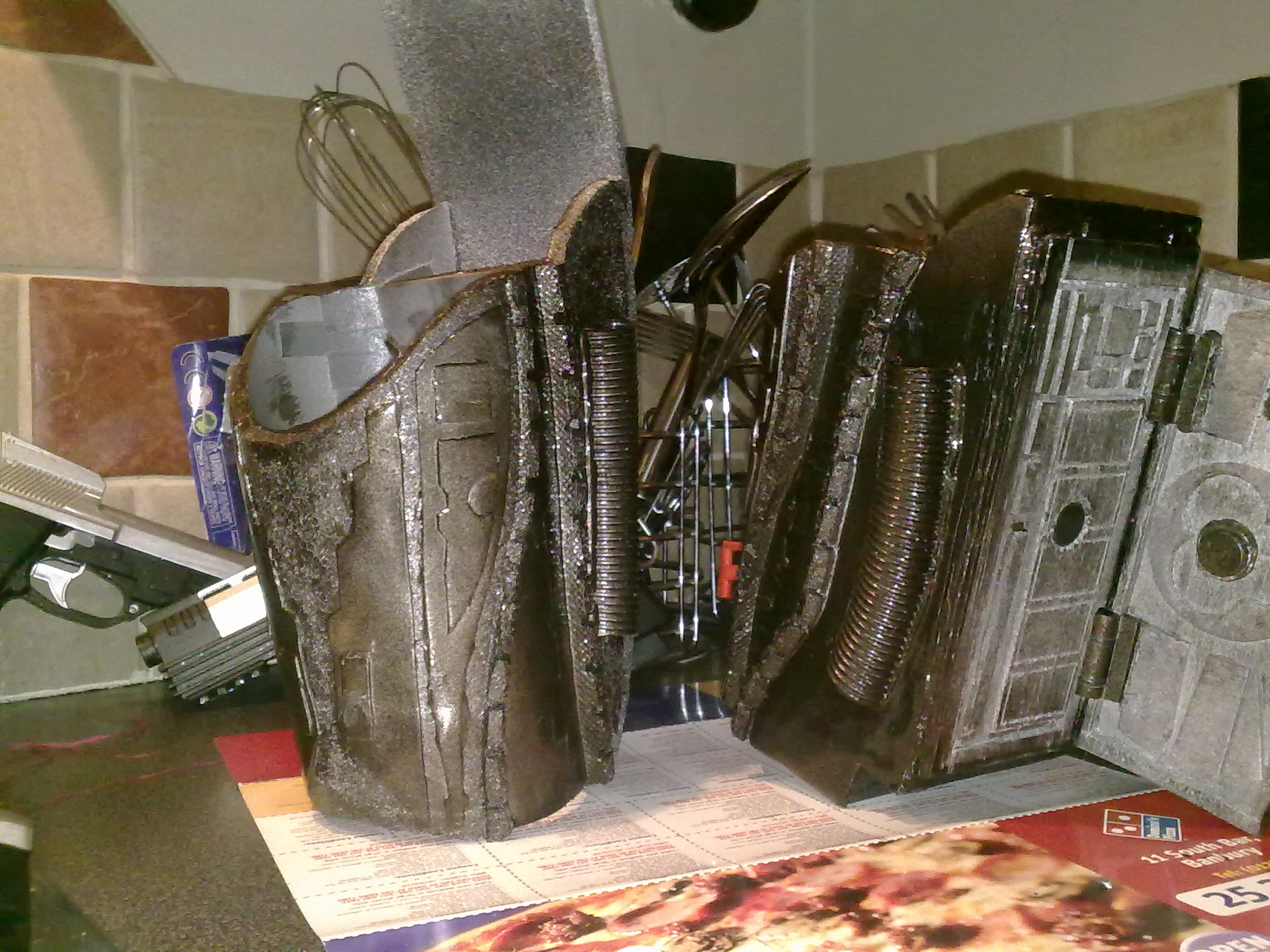 Gauntlets sooooooo nearly finished.....
Last edited by a moderator: