Thought I'd show you hunter's the 2 masks I made after I first saw P1.
In 1991, armed with some cardboard, Plasticine (Play-Doh), Copydex (latex carpet glue) & toilet paper(!), I made my first Predator mask. I had absolutely no idea how it would turn out. I started with the basic Predator head shape, then built up the features using the Plasticine, & toilet paper soaked in the Copydex. After painting it, I coated the whole thing in the Copydex for a wet look. I used rope for the dreads & black tape at the ends for the points. I had to throw it out about 10 years ago as it somehow got infested with some sort of lice.
Here's the pic I took of it before I binned it: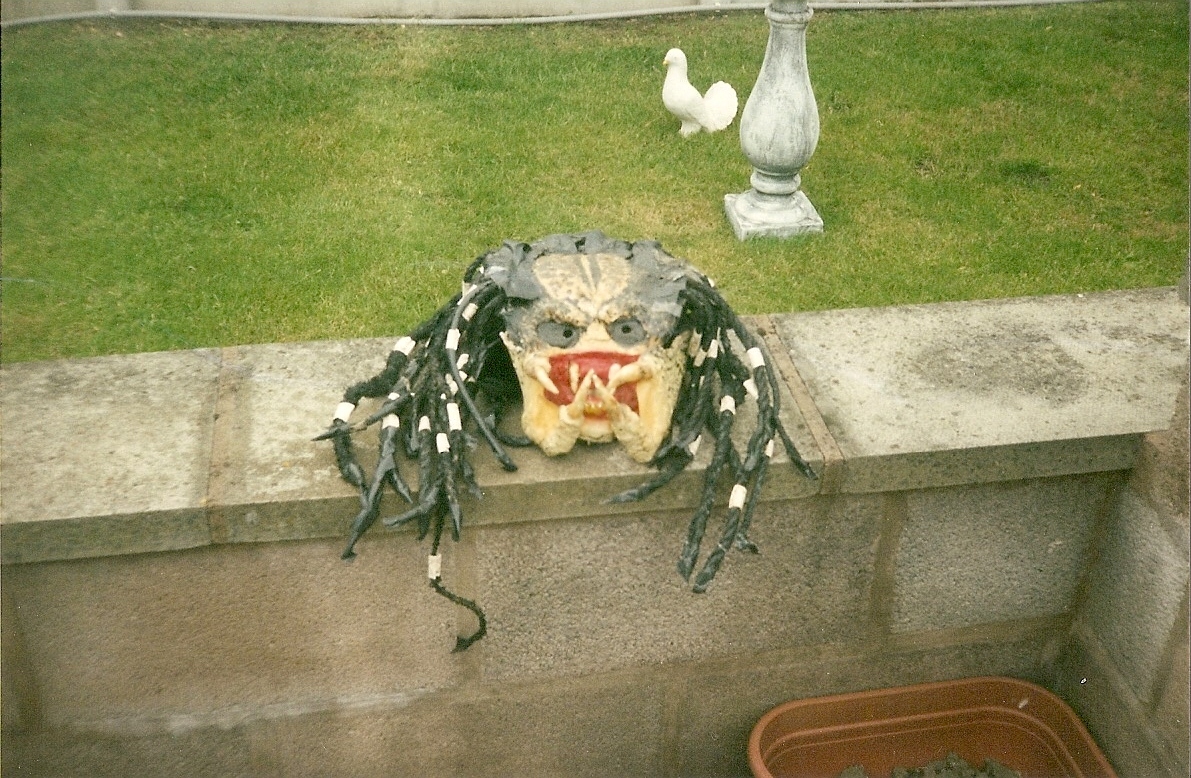 For my 2nd mask I had the chance to cast a full latex mask in 1992. In fact I made it for my GCSE in art! (Only got a C grade ) I had a nightmare when opening the mould as it broke into 3 pieces but I managed to rectify it. I cast the teeth, mandibles & dreads separately.
Both masks were based on the P1 head as thats my fav!
Here's the 2nd mask: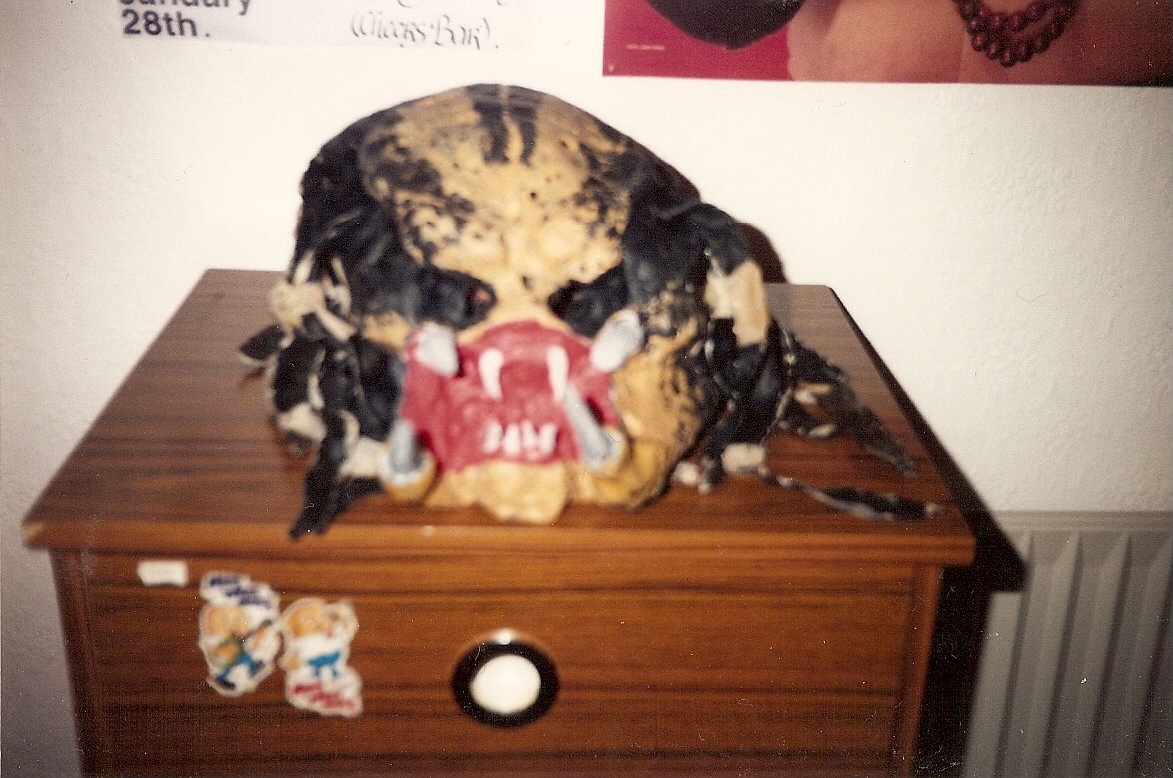 And again, 2 years ago after deteriorating:
Whilst making the masks I used the excellent July '87 issue of Fangoria.
Hopefully this year, with a little help from you guys, I'll own another Pred head!
Last edited by a moderator: