So let's try this again... the Round 2 1/32 Galileo 7 .
I reserve the evenings for "me" Build time, so I worked on this.
The roof slides off so I can add lights...or an Interior kit from Polar Lights if they make it.
The lighted areas will be the rear engine and interior cabin.
I painted the model to match the color suggestions on the box and reference material.
The paint was Model Master I mixed them.
Even though the hatch is closed in the photo, the lower area swings down and the top is removable. It's tacked in place right now until the decals fully cure.
The viewport "glasss" In not in place yet. I may display the model with the windows closed.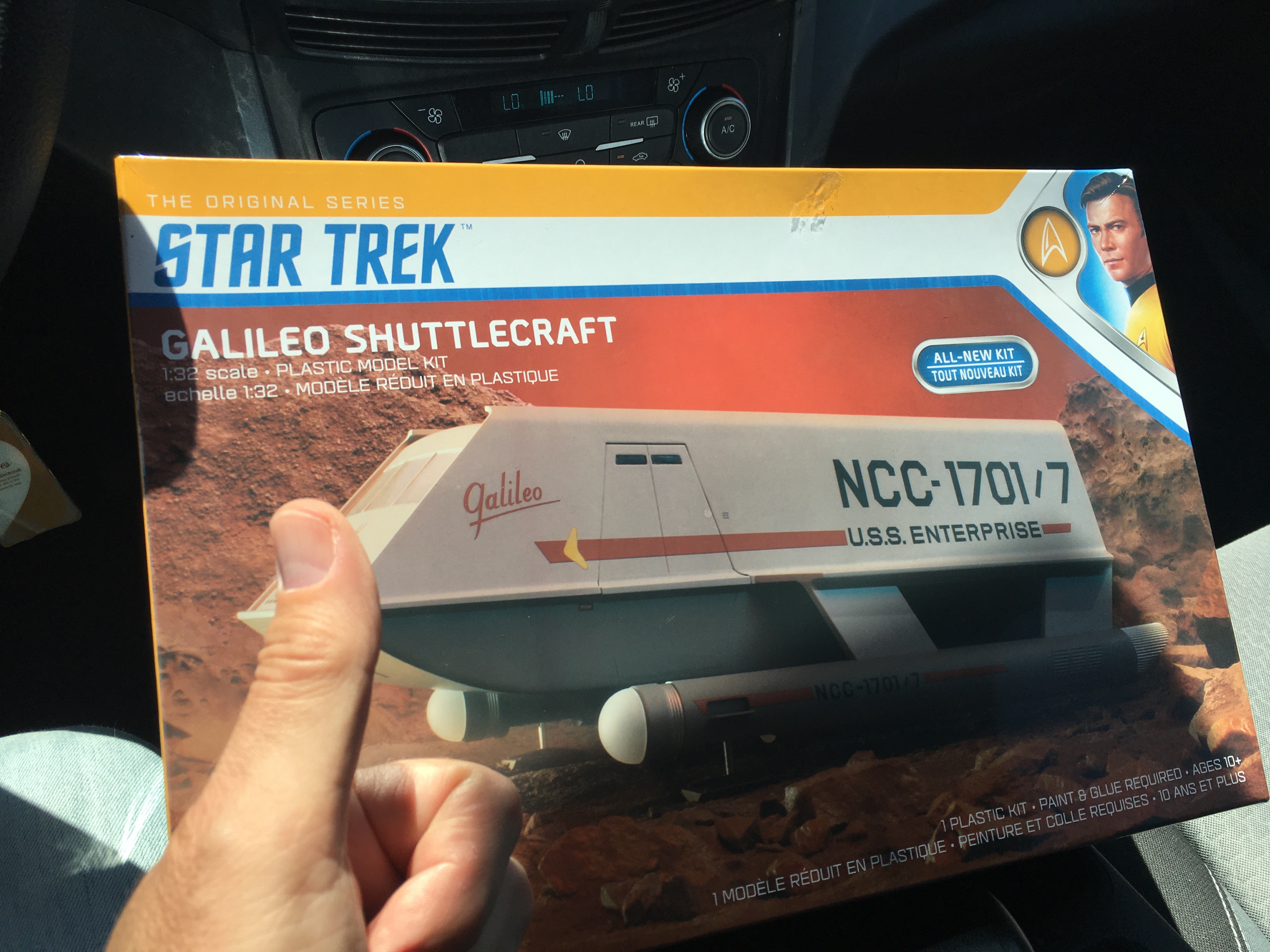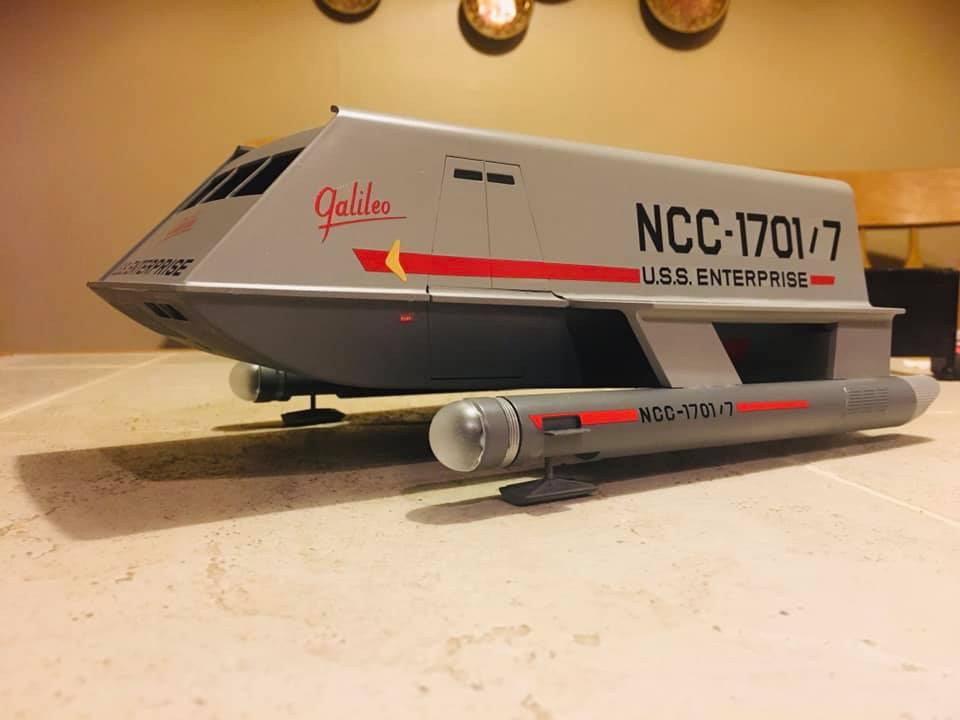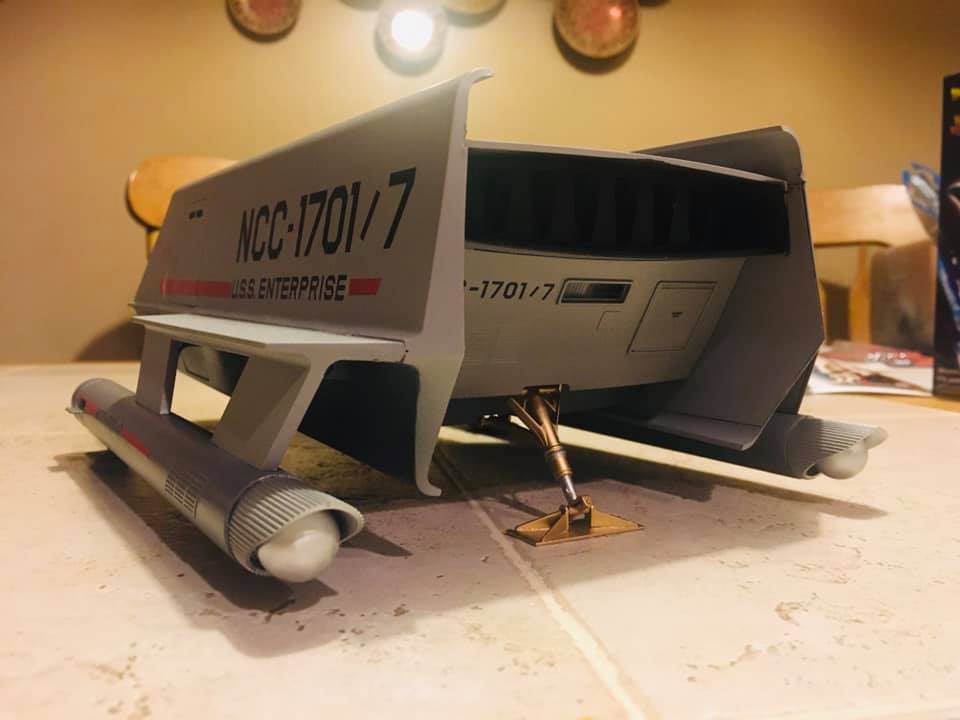 I couldn't sleep last night so I made my own light kit.
The rear engine lights. The switch is hidden inside the model.
I made the model with the viewports closed for now as that's how it was mostly seen in the episode Galileo 7. I felt it looked odd with nothing to see inside, Your Milage may vary.
It can easily be removed to install the glass at a later date.
My Nacelles will NOT light up...why? Because they didn't in the series. I am well aware they were wired but I am a purist. I told you I was a boring builder!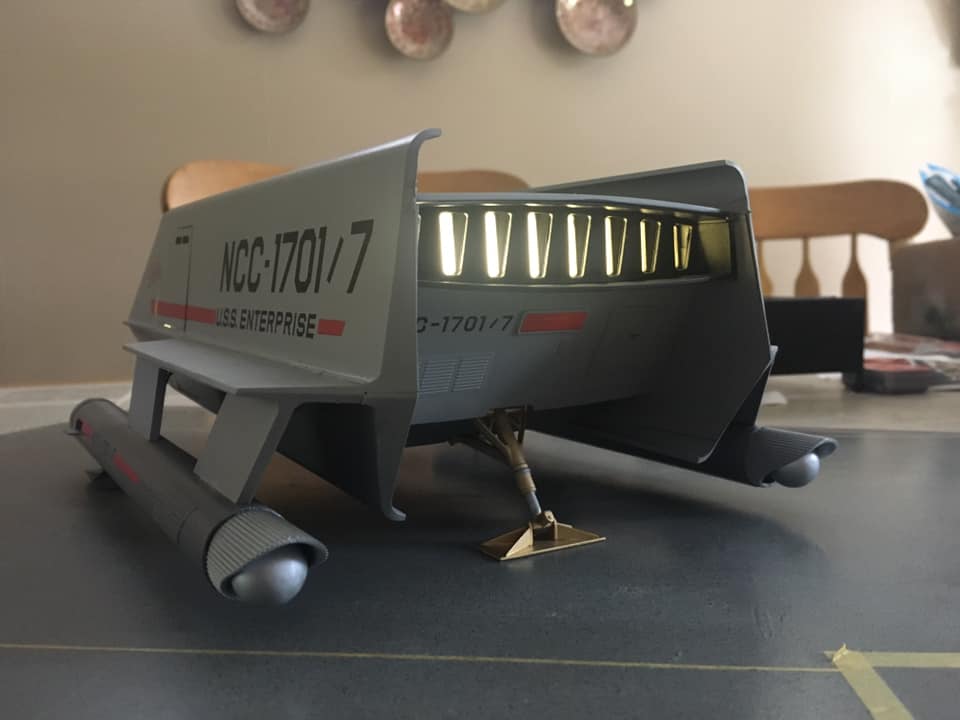 Last edited: