EDIT - FINISHED BUILD !
Update time, the video's here !
Some finished pics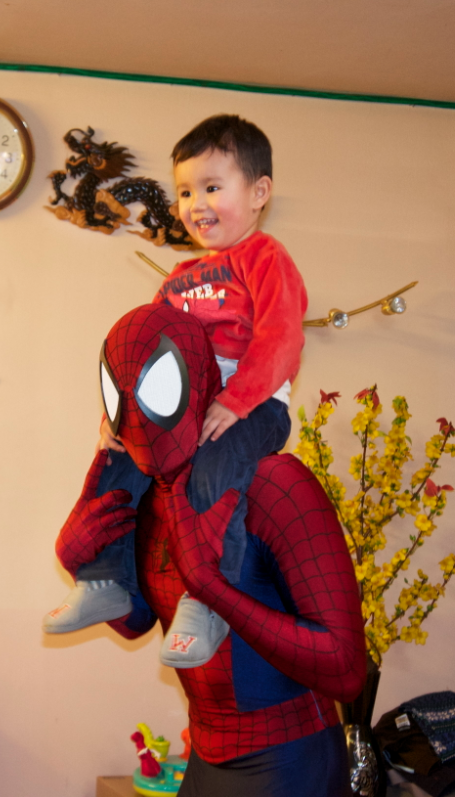 ________________________
Hi guys !
"Another Spider-Man build" you're telling yourself right ? But this isn't an Amazing Spider-Man 2 build.
This time, I'll try to make the suit of my dreams.
I've always been a Spidey fan and dreamt for year about owning my own suit.
Last year I bought a print from McLean and spent over 6 month puff painting it with the best precision I could so I would get the best suit possible. I even painted 2 layers for each color to get a really raised effect.. So freaking time consuming "but the end result would definitely be worth it" I keep telling myself.
Here's what I got from that
hard labour
:
Nice uhh ? And you know the best part ?
It's too small..
And I mean, waaaay to small.. I'm about 5"11' and the suit would fit someone.. 5"..
The story was that my print was lost in transit.. McLean gracefully sent me a spare print he had. He did mention it was a bit small for me but told me as the fabric stretches, it should fit me. No need to tell you how sad I was and lost all hope when I saw the final suit..
This much work for pretty much nothing.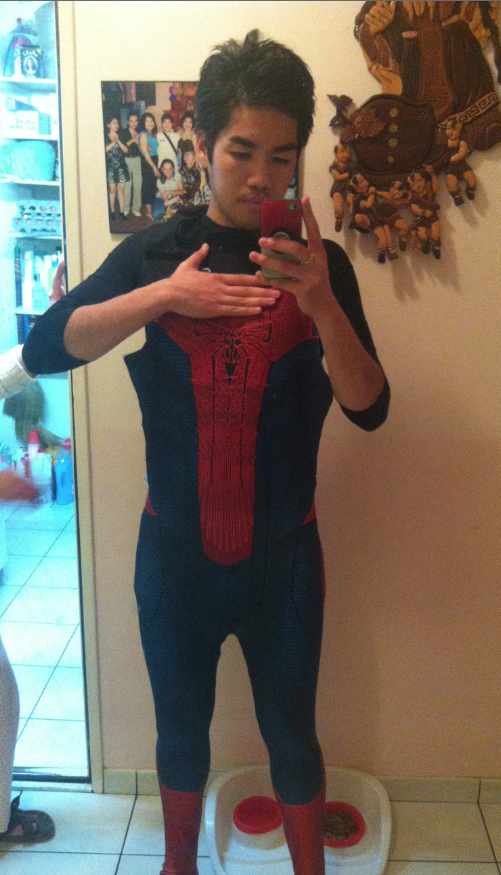 I can tell you I was pretty much devastated to see so much work and time gone for nothing.
But I decided to move on and try to make the perfect suit of my dreams.
I hesitated a lot between building a TASM2 suit or a Comicbook one, but after the recent explosion of thread from people building the suit from the upcoming movie, I decided to take the other path to get a more unique suit with it's own identity.
The suit from the comic is and will always be my favorite design and I've always been a fan of the way Mark Bagley drew Spidey.
Big eyes, tighter web pattern, everything about this design is just pure awesomeness.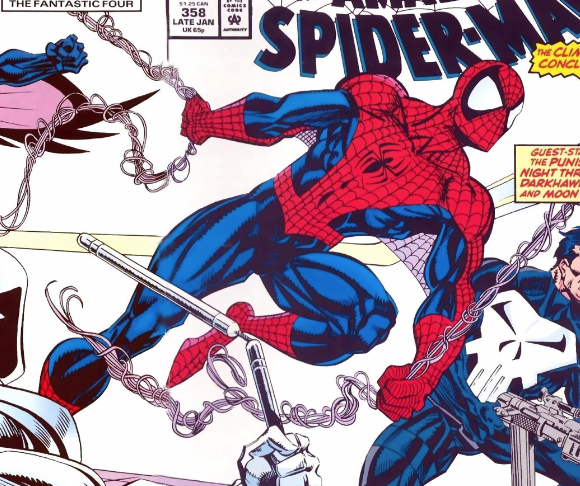 I always loved Agi Granov art style too and especially the way he drew Spidey's suit. It's a realistic interpretation of what the suit would look.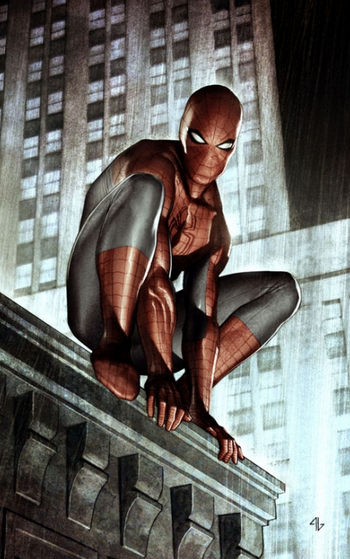 Not a fan of the small eyes though, but I'll base my build on those two inspiration.
Here's how I started.
I thought about designing my own pattern in photoshop and print it, but all the dye sub print I saw here suffered from the same thing : faded colors, mainly because the base fabric was white and once it's stretched, the printed colors on it would fade a lot.
So I used TheNickFox's Raimi pattern to trace the base pattern, printed it and traced it on some cheap red and blue fabric.
I used this to practice my sewing as I never touched a sewing machine before and also to see if the pattern I printed was the right size.
Here's what I got after spending hours figuring out how to sew the damn thing.
Notice that the fabric I got was a bit stretchy but didn't regain its original form, resulting in a suit that won't fit me at all, hence the goofy look.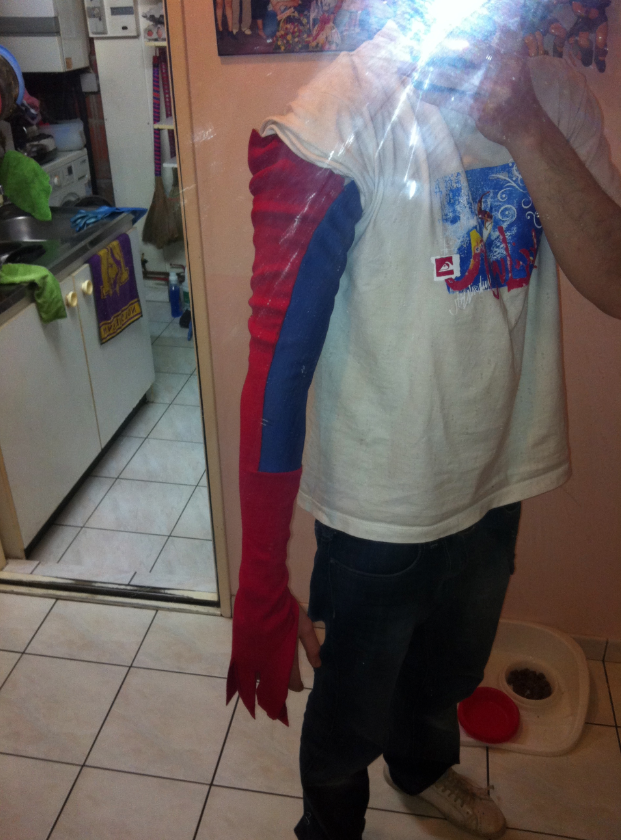 From this, I made some tweeks here and here and adjusted the pattern. The red backline was too curved for me and I wanted a straight line.
Same goes for the back belt. Raimi's design had a back belt that forms an arrow and I'd prefer a straighter design.
Then come the
serious
stuff.
I received the lycra fabric I ordered online and god what a beauty that is..
The fabric is very stretchy and the colors look just marvelous, a shiny darker red and navy blue.
It reacts beautiffuly with the light and shine a LOT, similar to the red portion from the TASM2 suit.
This time, my mom who's a professional seamstress helped my with the sewing. I wouldn't risk ruining such nice fabric with my nooby hands.
Here's what we got so far.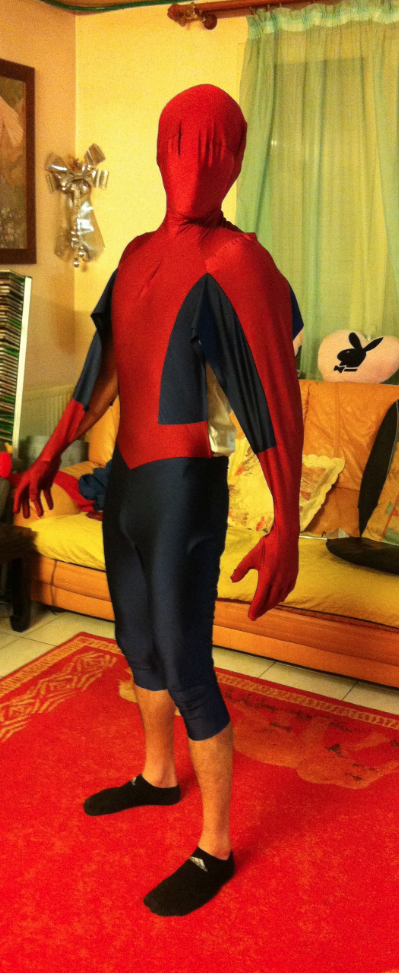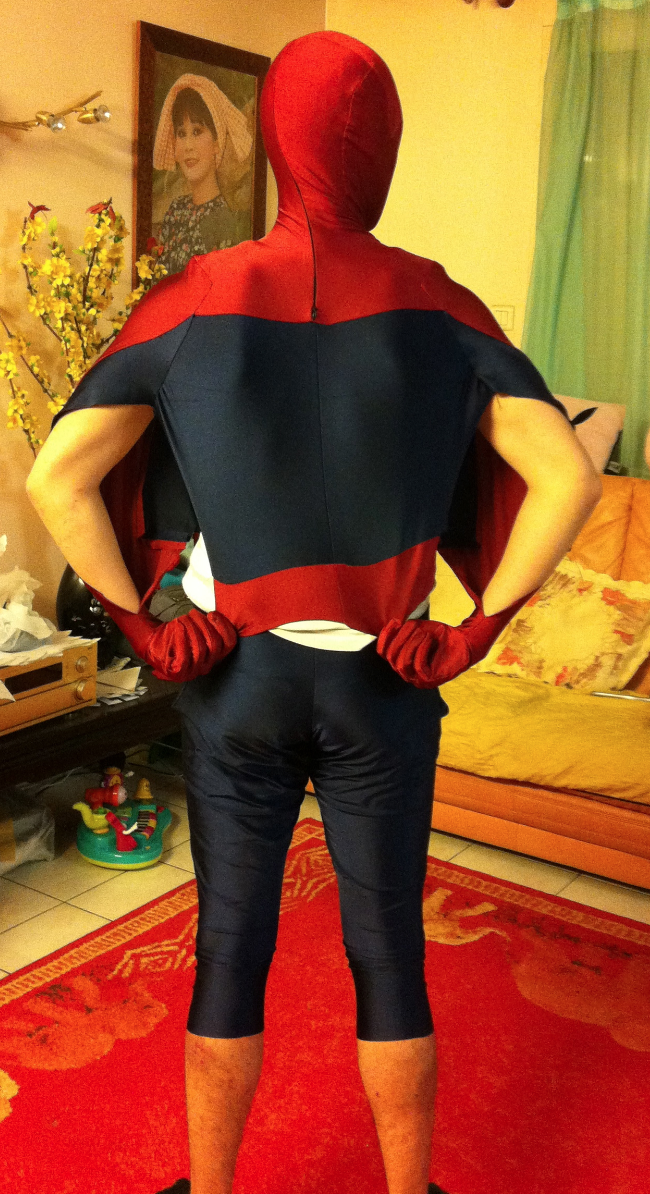 I'm still waiting to receive all the invisible zippers I ordered to finish the sewing. I plan to have wrist and boot zippers, that's why the arms and feet aren't closed yet.
Here a shot showing the difference between the fabric I used. The camera doesn't do justice to the shiny lycra as I took the pic in a dark room.
Believe me on word here, the fabric is much darker IRL and shines like a magikarp under the sun.
But wait, it ain't over yet
How about the lenses you'd ask ?
I thought about buying some from TJack but then again, I told myself "why not trying to make them myself ?"
And this is what I did.
I started drawing the shape I'd want on photoshop.
Then, I printed it, traced it and cut it from some 3mm thick Forex. Then, I made a mold of the lenses with some silicone..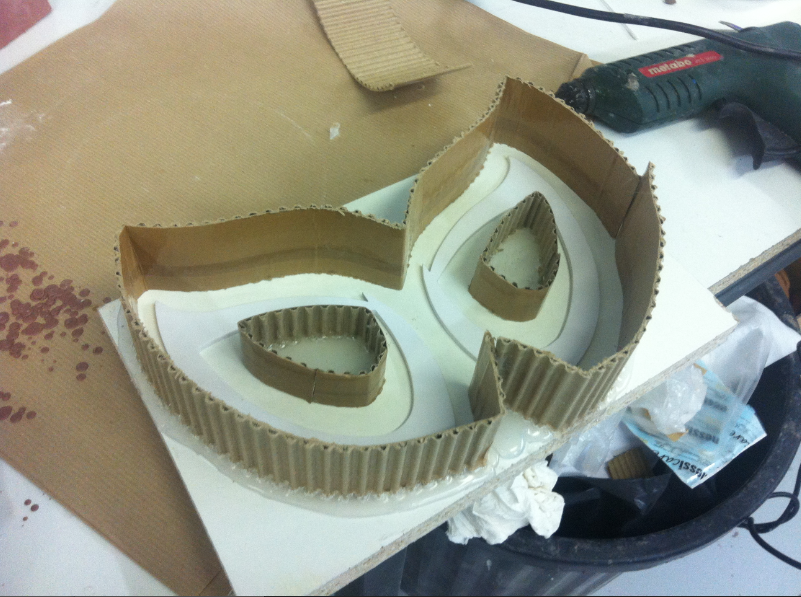 ..then casted it in resin madafaka !
Now I'm done for the first post.
Can't wait to get my zippers to finish the sewing and start drawind the webbing.
Still wondering if I'd go for raised or drawn webs, but I think I'll go with drawn flat webs.
Trying to keep it as Peter Parker would have done it in real life.
That and also the fact that I'm done puffy painting things for a good time I guess.
Tell me what you think about it guys !
Last edited by a moderator: