Allright!
Thought it was time to make a topic about this.
My first bio (in many ways, also) ever and my work on it; the Mr. Giggles bio. Or as I like to call him, GIGANTOR. I didnt know bios were so BIG, I mean, one sees pictures and all but damn!
First I would like to say
THANK YOU

to

DAMAN
for turning my design into something concrete and badass,
secondly that
it was fun as hell
to work on the bio, and I am pretty sure there will be more in the future!
Maybe not as many as Bryan... but darn close.
It was really fun to work with the bio, I now understand how much work it goes to just preparing a bio with cutting it, sanding and everything else that is needed before anyone can even think about painting it.
So, I wanted to keep pictures at a minimum so I edited together a few in two steps, "preparing" and "paintjob". After them comes the (probably) finished paintjob. I say probably, because Im not sure if its finished. It still needs a protecting layer, and lenses etc. But I cant spray it before I've decided that the paintjob is done. I will post an update when that is due.
I will not be posting a huge tutorial on how I worked on it, I just followed
Jasons great tutorial
and it worked perfectly.
Allright,
(full view is recommended for these pics)
so I began with drawing areas that needed a bit of work. Then I began the neverending work of cutting, polishing, sanding and aslo adding Epoxy putty on the dome tail that I wanted to change a bit. I say neverending because as a beginner at this, it took time to learn how all the materials worked like the epoxy and dremel. With that said, yes, I made a blooper with the dremel. But I fixed it.
You might be wondering what the "landingspot of Mothra" means. Well, I was priming the bio outdoors and covered it with a cardboard box and later when I return for a new layer, a huge moth had landed on the bios cheek.
"You better make a nice texture!" I roared. It didnt. So I was to return back to sand it away.
After primer, it was time to paint it!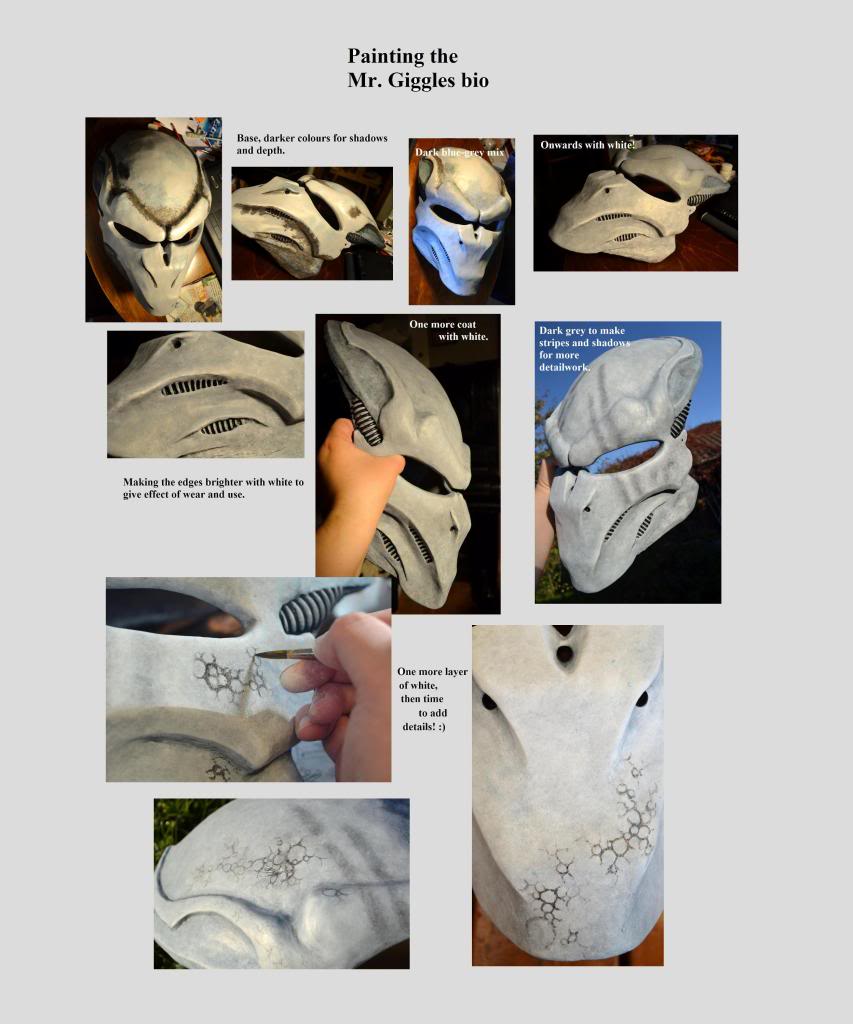 With the paintjob I also followed Jasons huntorial. I used Acrylic paints, bought at
Clas Ohlson
s for you Swedish fellows on here.
I used a sponge for the layers, began with a darker colour, then added a dark blue-grey and later white.
After the layers were complete I started with the details. I wanted to make it as close as my drawing I did earlier of Mr Giggles and it worked quite well.
I used a brush for the black circles, took some time to get them right but I like how they came out.
Now on to (probably) finished paintjob: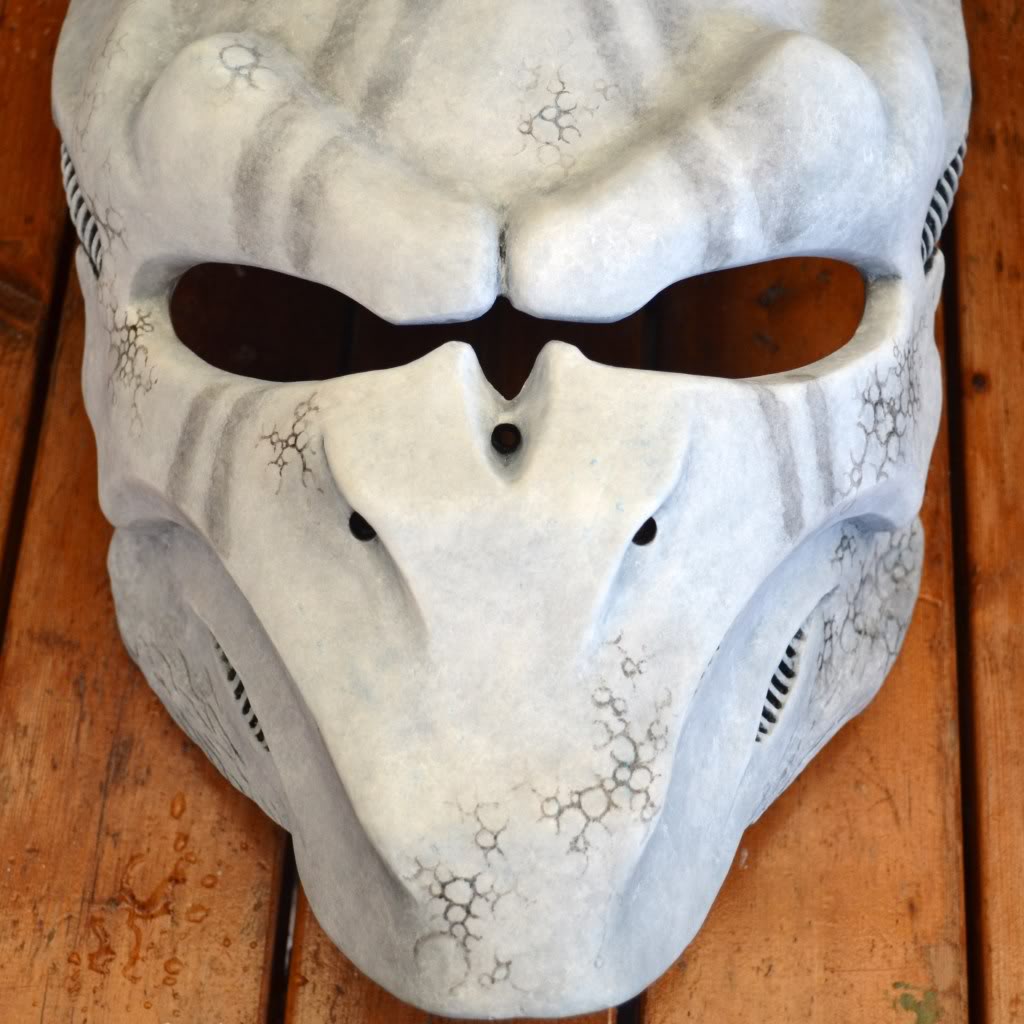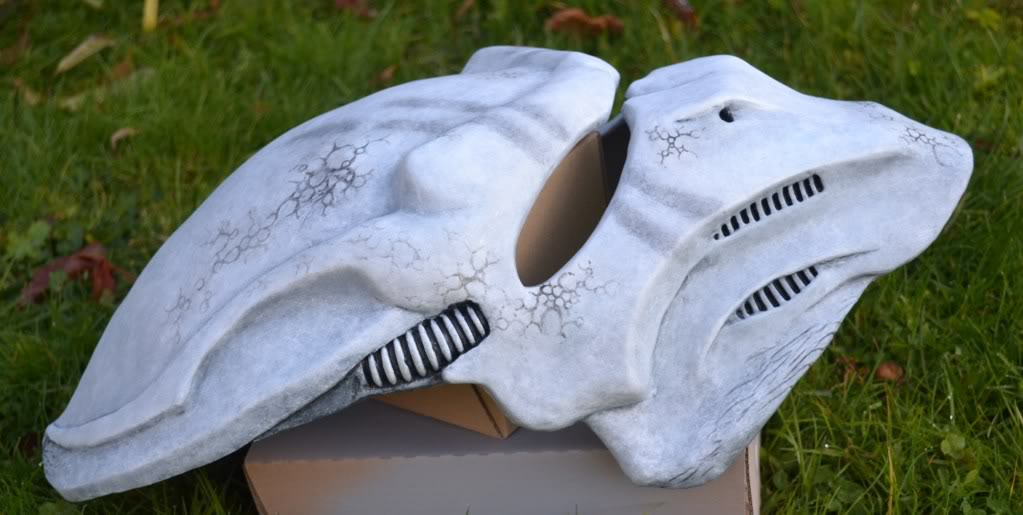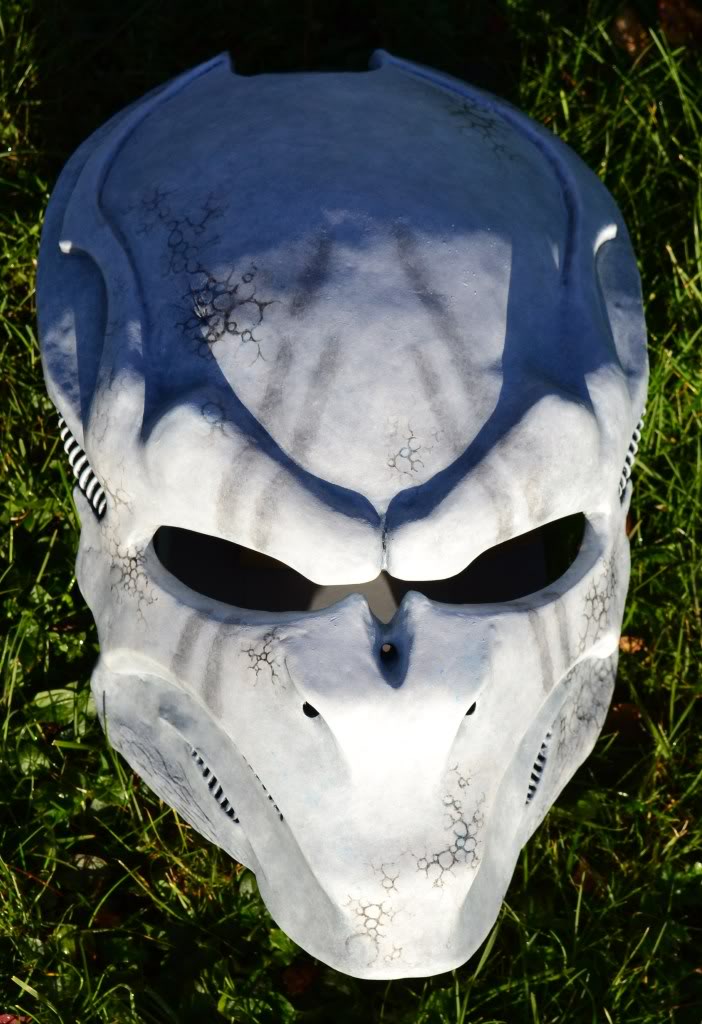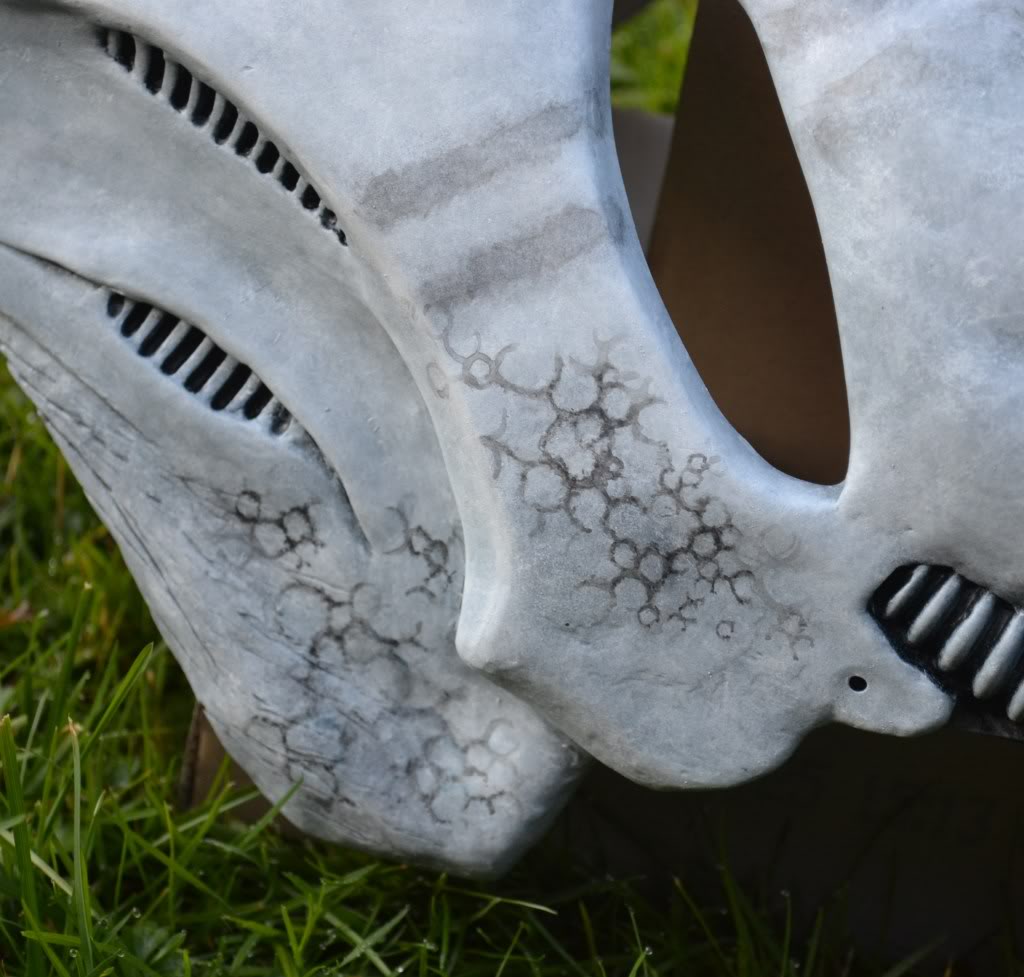 As I wrote earlier, still needs a protecting coat and lenses. Will update when it is completed.
Critic is welcome!