Well-Known Member
RPF PREMIUM MEMBER
Acquired the parts of a full scale MSE-6, better known as the mouse droid, from a fellow R2 builder. He slowly accumulated all these parts from a variety of part runs on the Mouse Builders Forum and decided to ultimately not to build this one. When I bought all of this off him I was thinking I would just make another mouse droid, as I already built a scaled version of it years ago and this one would be a 1:1 replica.
I was not planning on documenting the build as there are so many good examples of how to build a mouse droid, but I got his crazy idea to put something inside the droid. There is mouse droid out there with a Porg inside driving it around, which inspired me to put something inside this thing. Also, the full size droid is bigger than you might think which lends itself to having something inside.
So my plan is to combine this:
This is the actual mouse droid on exhibit
With this: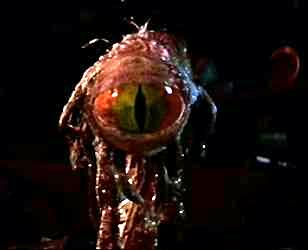 This is the Dianoga from the special edition release of ANH.
I believe the original Dianoga puppet was built by Phil Tippet for Star Wars and a few years ago it came for auction at the Prop Store. I am going to use most of those original puppet pictures as reference.
Last edited: