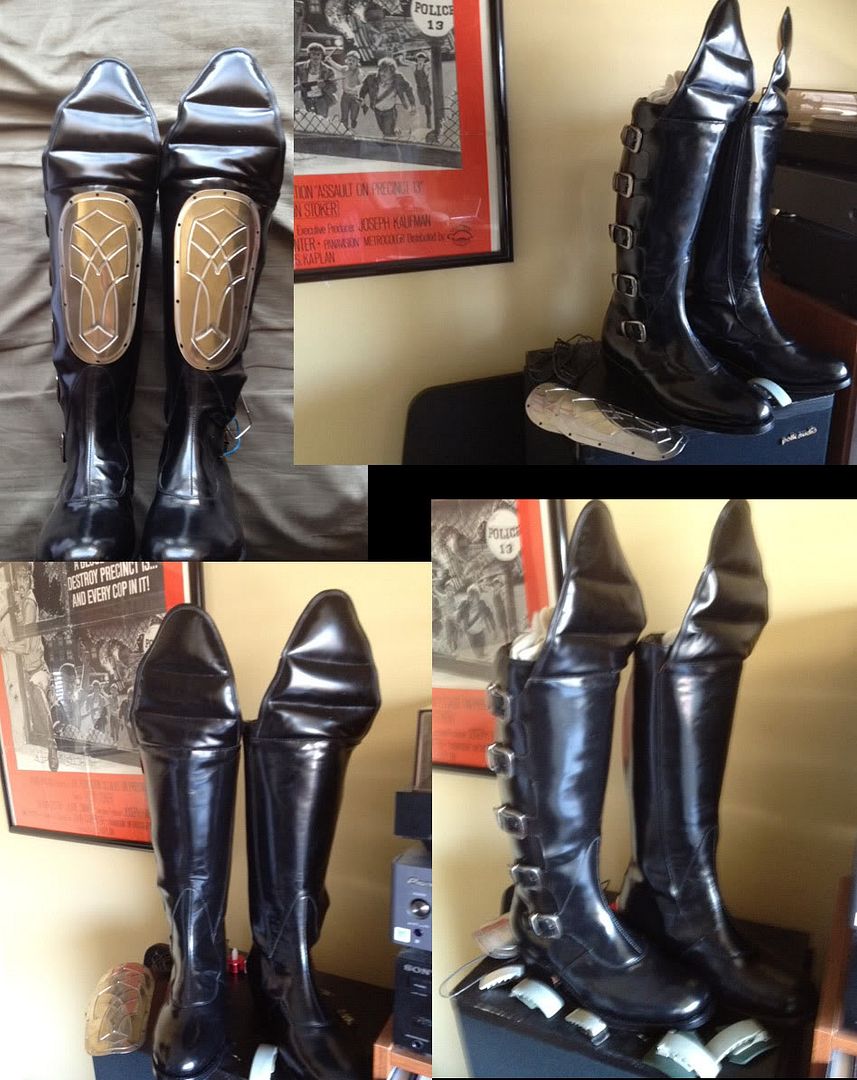 Alright, so for a while I've been reading mixed reviews about Motorcowboys work. Finaly got the Snake Plissken boots and here goes:
1.As you can see -(as is) these are NOT totally Snake's boots, But we all know that. There is a lot of work yet to go into this. MC never claimed that these were gonna come with proper laches and cable bales etc,
2. Comfort - yes. VERY
3. Duracble - hmmmm -This is a costume piece no doubt and you'd be a fool to wear these "casually" or on a bike. Mannequins and Halloween -hell yes.
4. Quality:..Yeah. ok. Not bad at all. Some of the materials used are a little suspect. Really good quality leather used on some parts and sketchy PVC-ish on others. I'm only Slightly less pleased for the price I paid. Again it's for a mannequin. I'm a sneakers guy.
5. Accuracy - Let's face it - you get what you paid for. Is it Magpie quality? Hardly but with a little work, plates added, cable loops , golf spikes, and the proper latches I have - it's gonna be pretty damn close.
Hope this helps for anyone considering picking these up. If yes, order WELL IN ADVANCE (6 months for me.)