Sr Member
RPF PREMIUM MEMBER
A very long time ago I got my hands on all the hero props (and a few background stuff)
It was a big box full of goodies, and they have been packed away because I couldn't figure out how to display them.
This is one of my favorite thrillers, and I was super stoked that I owned them.
Anyways, I have never showed these, but thought that I share them here with you guys and gals, this is just a very small portion of the lot but if you have seen the film you will recognize these.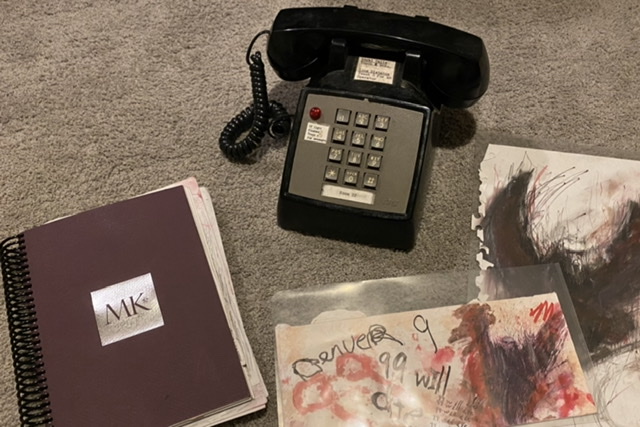 the phone that The MOTHMAN calls in the Motel. Book with everything in it, I was told there was 2 made and the other one is with the director. 99 will die envelope. And a hero MOTHMAN drawing, this is screen matched, every little wrinkle is there.
The Motel key, carkeys, dictaphone with tapes.
The hero walket, everything is in it, there was even real money ($70) inside it and still is.
Don't know if there are other Mothman prophecies fans out there, but if there are I can post more pictures for those who are interested.