Hi! I'm sorry if this has already been covered, but I tried searching here and on a few other forums I frequent and I can't really find any good information on accurate static replicas of Luke's v2 stunt saber.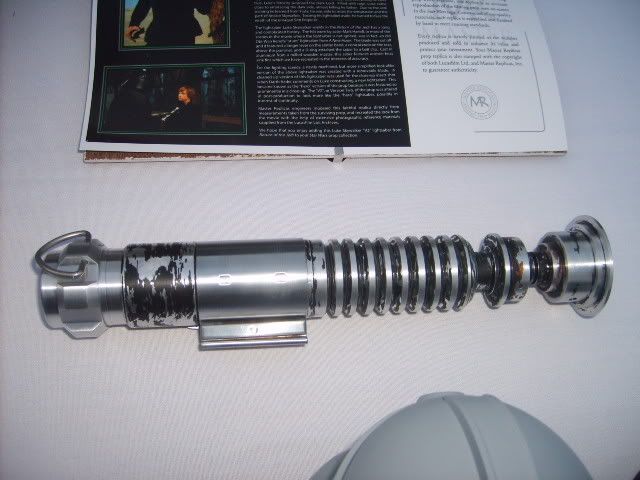 I don't suppose an image is really necessary, but just in case. So for example, I know for some sabers there's some pretty good runs, like for the v1 Luke there's Rylo or Starkiller runs, and for the ANH Obi there's Russ, etc...
If I were looking to find the most accurate base to begin this saber with - does anyone have any suggestions? Is the MR one of the most accurate?
Thanks!!!
Last edited: