So here are the closed mouth version of the Morris Deluted concepts P1 .
This is a piece that i commisioned juan to do in october / november last year.
Its a great piece IMO and it was a blast to paint.
I cut the dreads a bit shorter on this one.
The dreads and beads are from biohunter and the quills are bountyhunters.
As usual its painted with golden acryllics.
The head is made of Resin and cant be worn.
Ill soon stop harassing you guys with my paintups i have just one more to show you after this one then it will be a while untill the next.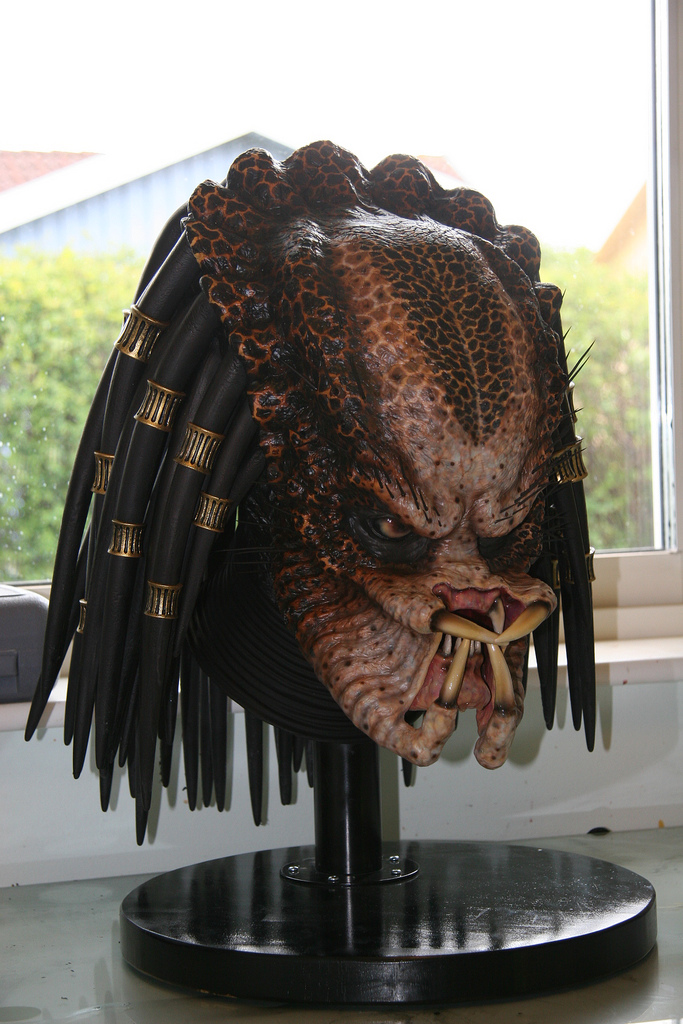 Let me know how you like it
kind regards
jimmy