I have finished three more pieces from Cozmic Models BSG Viper Bay Accessories models. The first one done is the Engine Hoist. It comes in 4 pieces and needs a little sanding to make the parts fit. I painted it with Testors Flat Red with black for the wheels and hand holds. I used Vallejo Natural steel for the gas piston rod, wheel casters and handle. I added a small length of chain with a resin hook I had in my spare parts. I've decided to wait for the new decals Coz is working on based from images of the show. The background in the last three images is one of my 32nd scale drawings for the hangar bay.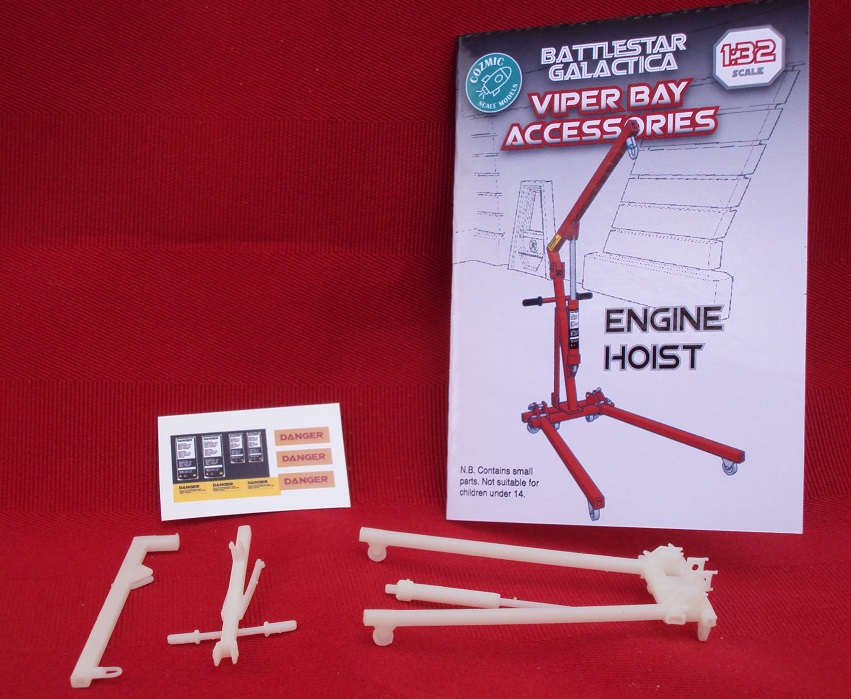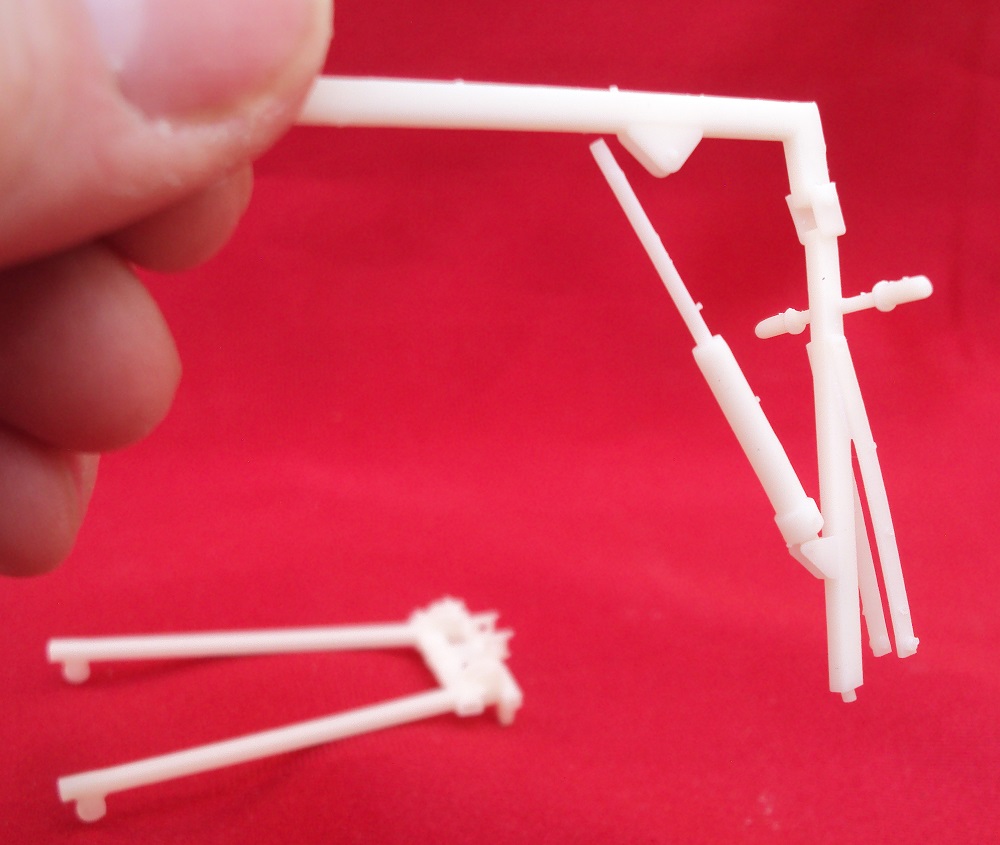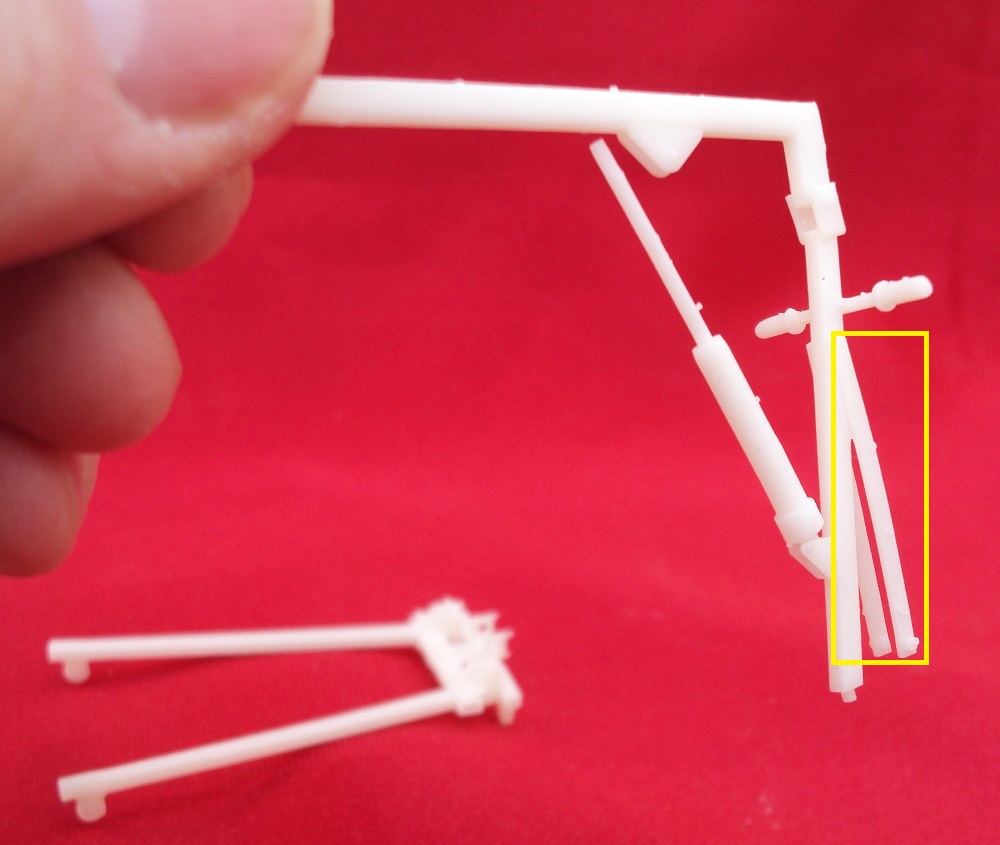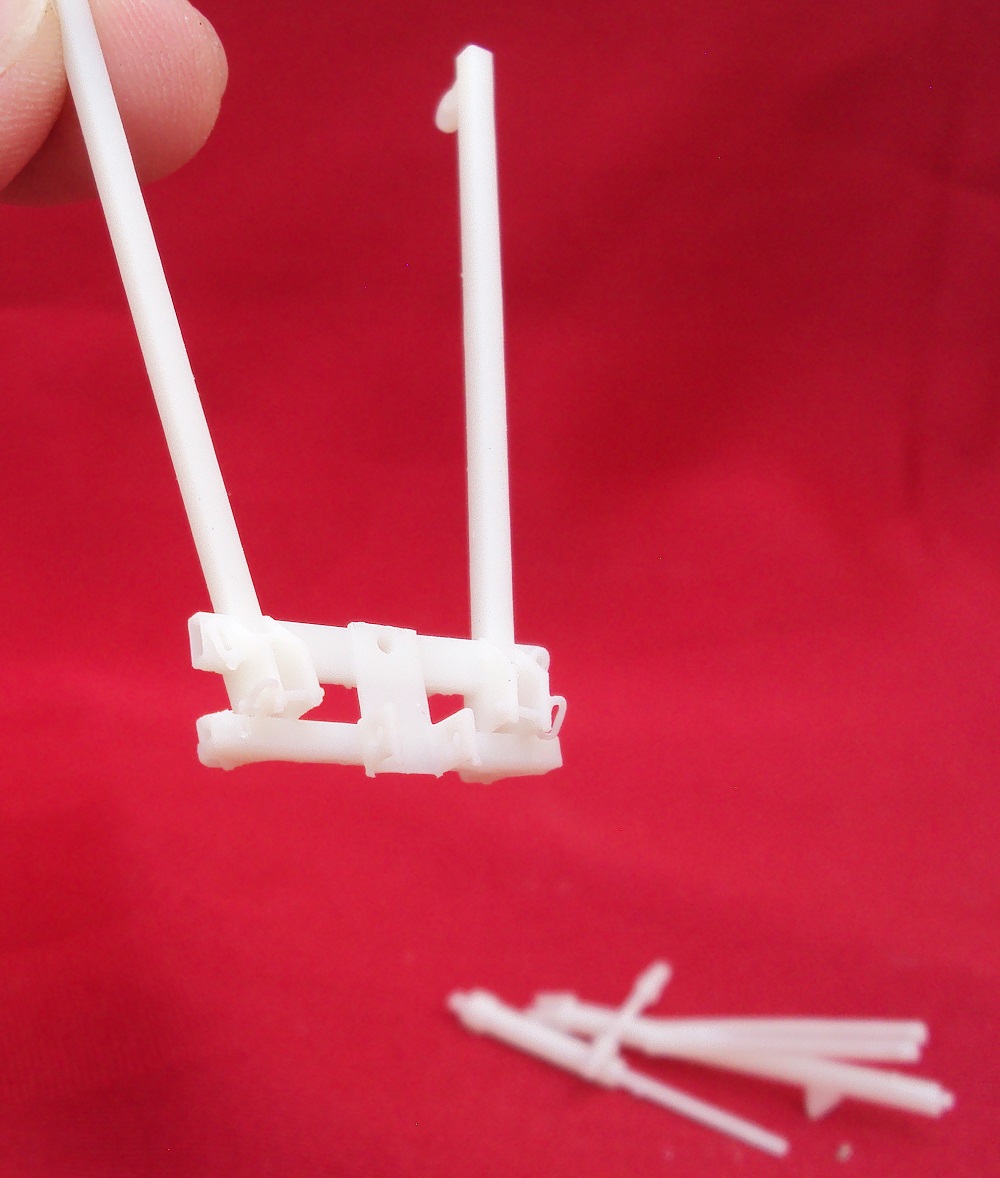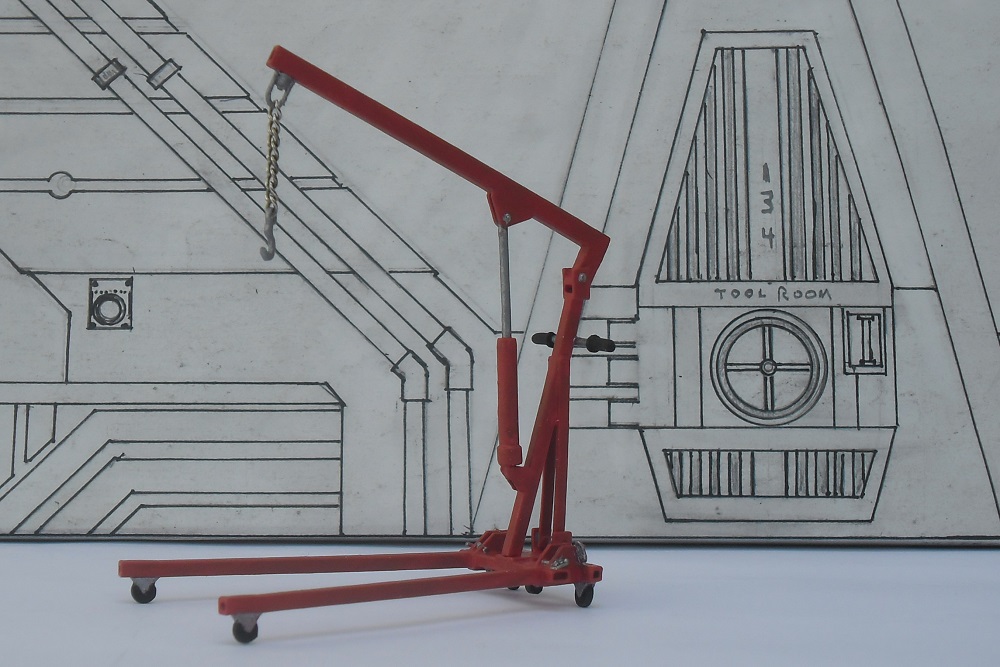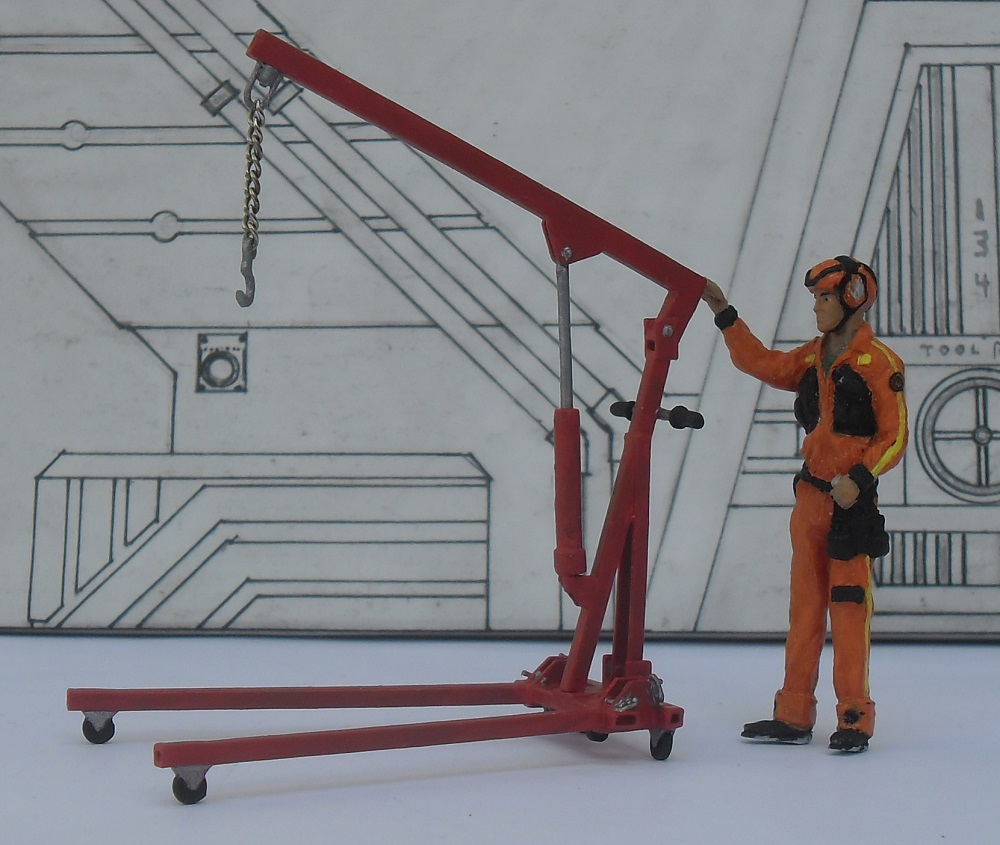 The second one is the Maintenance Ladder. This comes as a single piece and needs only to be cleaned up, primed and painted. As with the Engine Hoist, I painted it with the Testors Flat Red, black for the wheels, step tops and support cushions. Vallejo Natural Steel for the casters.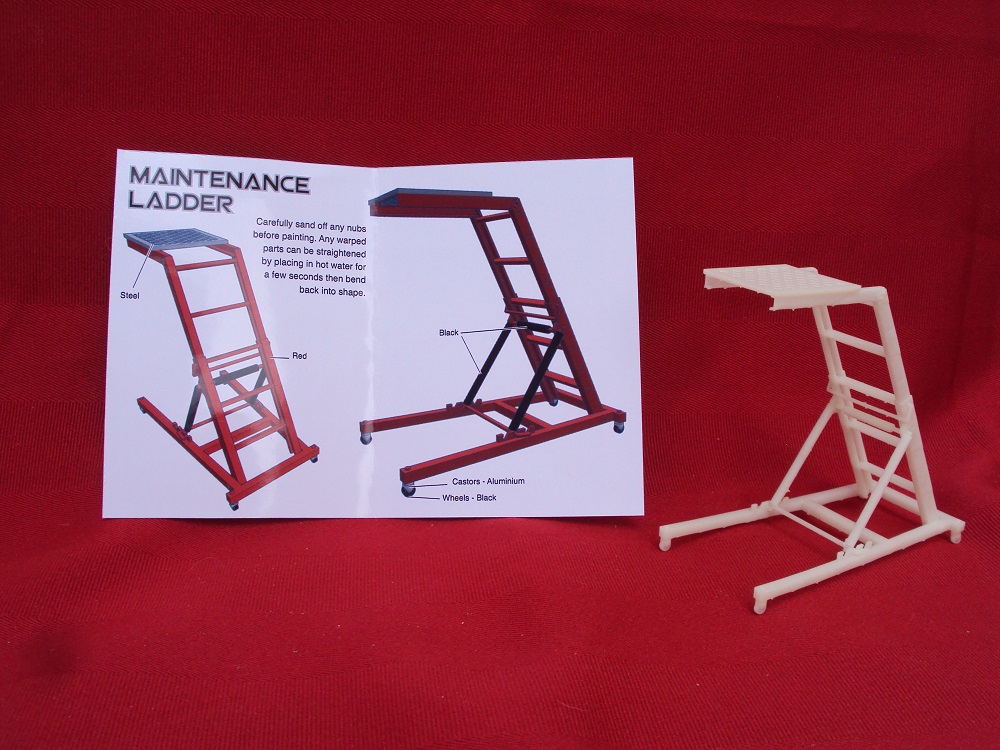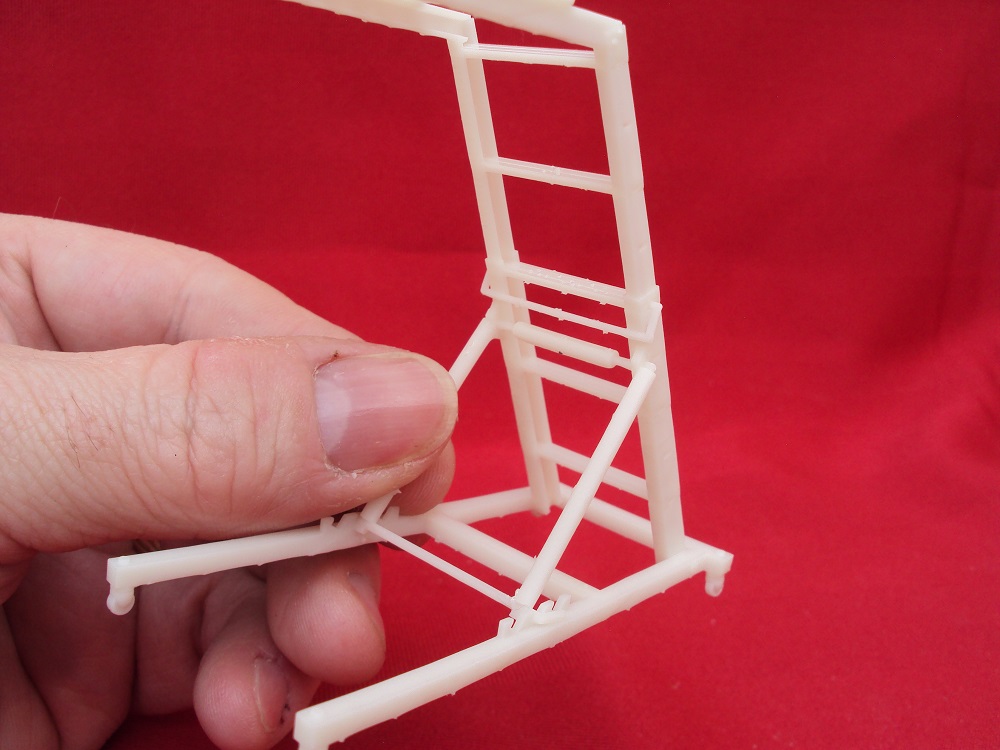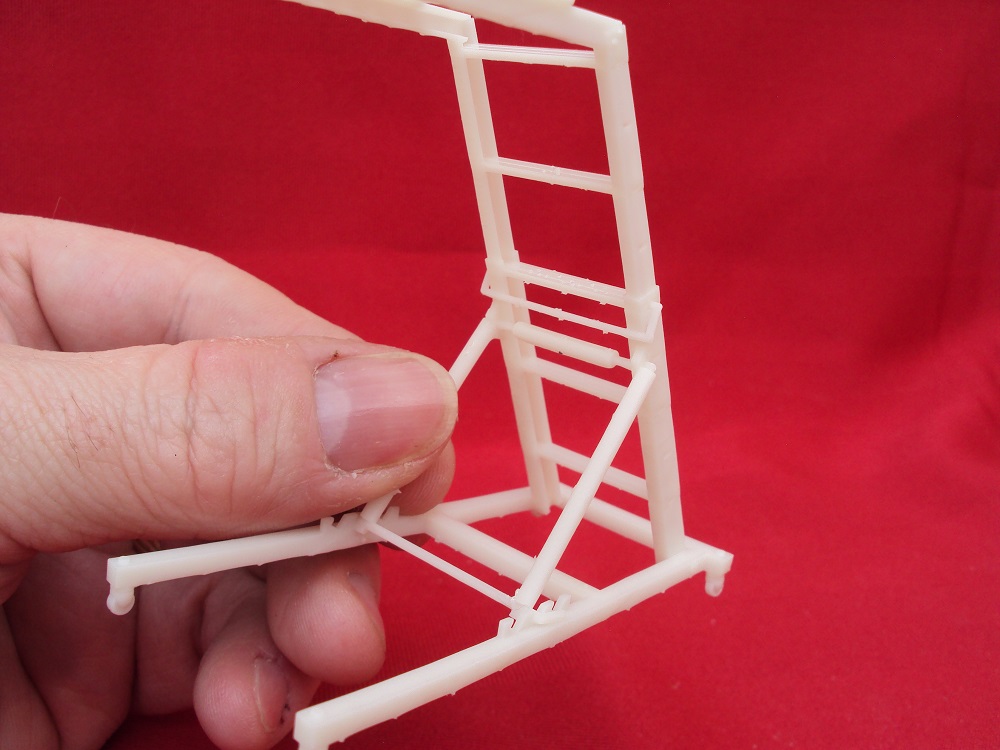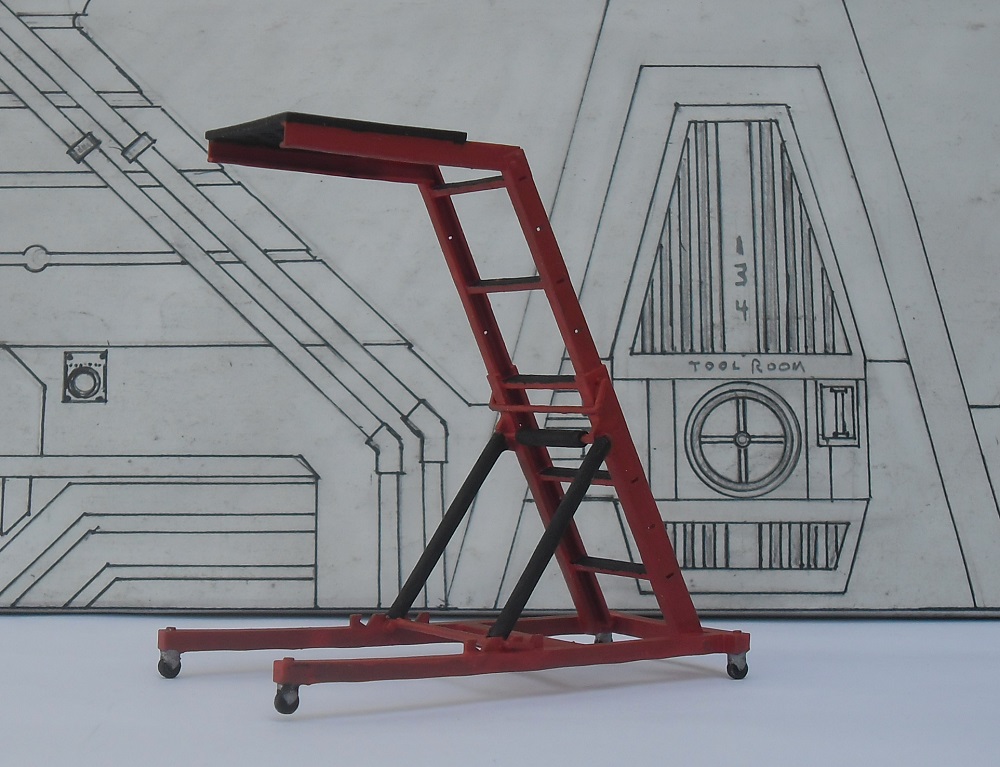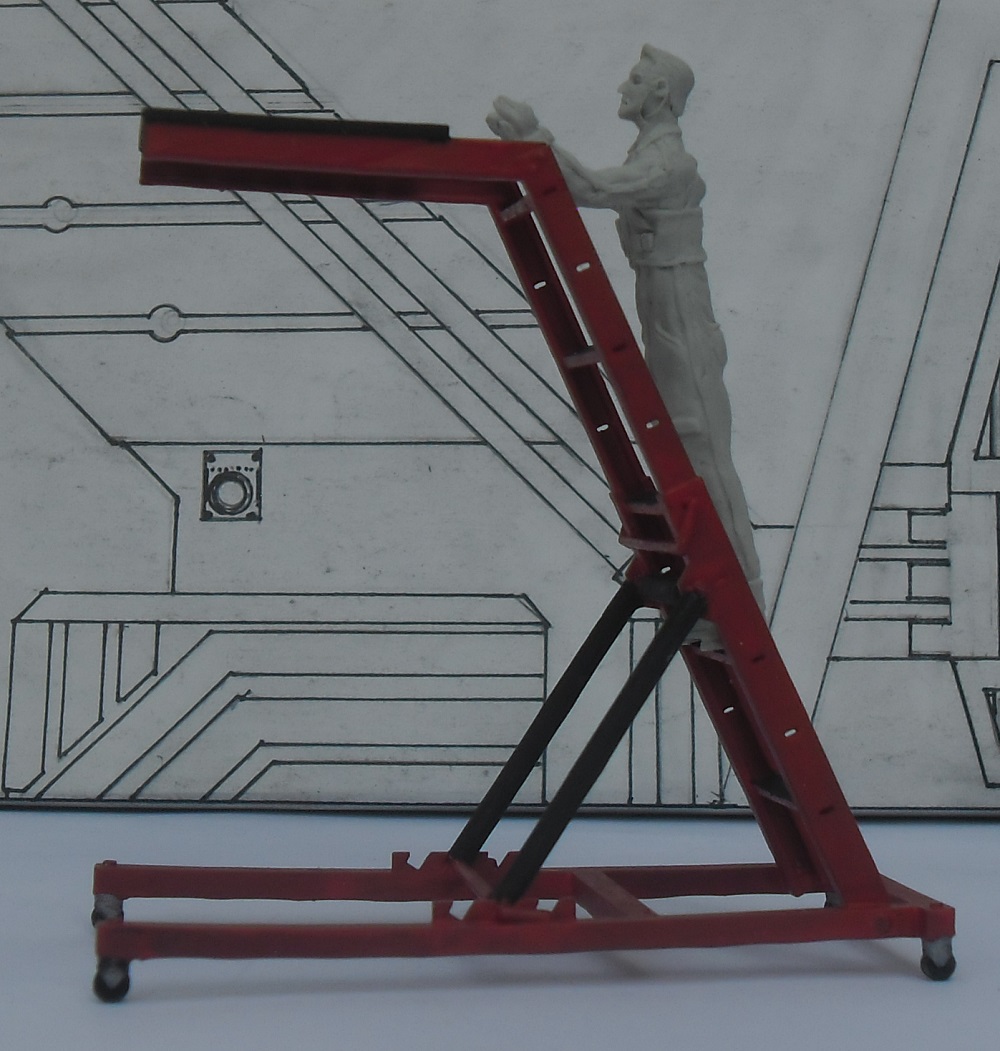 The last one is the service cart. this comes with 5 pieces, 4 wheels and the cart body.
This cart is seen in several episodes but in one particular that I have decided to follow. The episode was Season 1, Acts of Contrition where a Raptor pilot nicknamed Flattop is celebrating his 1000th landing and is being pushed around in the equipment cart by several other pilots. Flattop rides much higher than if the bottom was where the model is located.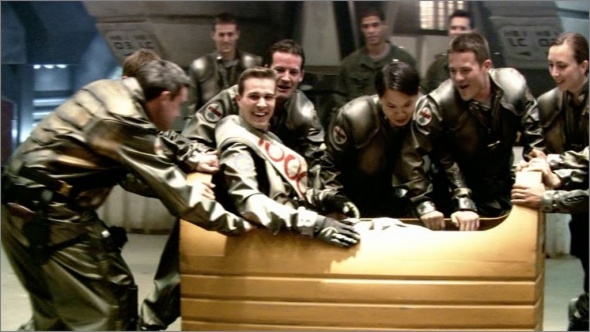 The bottom of the cart is much higher than in the model so I decided to add a new floor with supports to hold it in place. I superglued 4 split sprue pieces to just below the indentation line third from the top. I then added the new floor and sealed the edges. You will need to to open the mounting holes for the wheels, just be careful to not open them too much.
The cart appears to be a few different colours depending on where it was, and under what lighting. I decided on the Vallejo Model Air Yellow Ochre for the body and interior of the cart. The Model Air paint is much thinner than the regular Model Colour paint but found with several brushed coats it worked out fine. I primed and painted the wheels, Vallejo Model Colour Natural Steel for the wheel casters and a flat black acrylic for the wheels. I used the Vallejo Natural Steel again for the handle on the top of the cart.