Being a Monkey Island fan since my childhood I wanted to have something real from it (Guess, most of you know what I mean
) Having no workshop and not being super skilled in craftsmanship, I needed something simple. As I played it the last time, I saw this map Captain Dread is using to "navigate".
So what to do was quite simple: Print out the map (Got it from scummrev), prepare the folds and age it with coffee. Unfortunately, it turned out, that the acid in the coffee both damaged the paper and the red color pigments. Nonetheless, I love the result, because it looks very authentic to me.
Learning 1: Neutralize the acid in the coffee before using it for aging. Learning 2: Check that the ink is not almost gone before you start to print the second, super promising approach and waste a sheet of aged paper..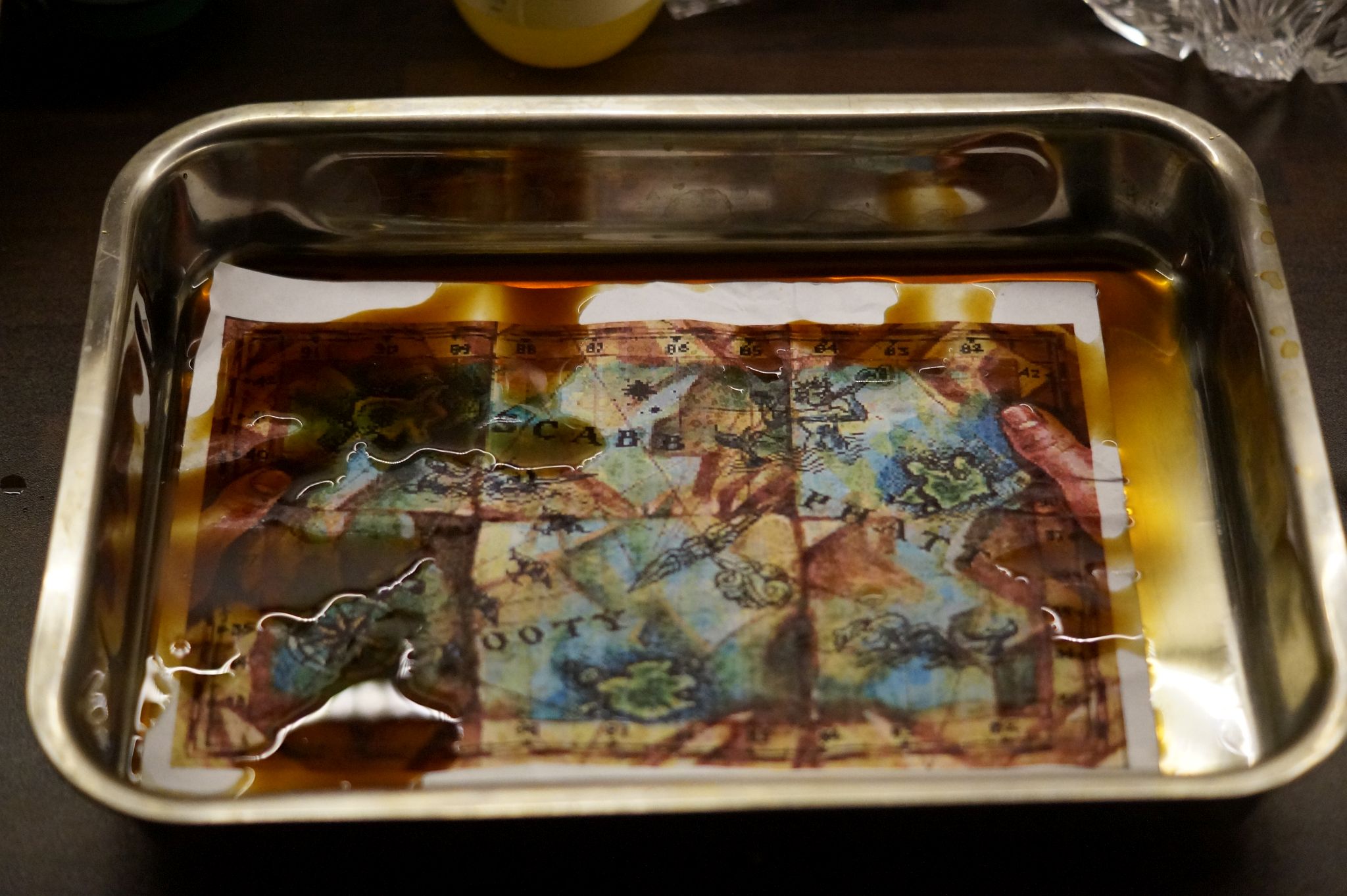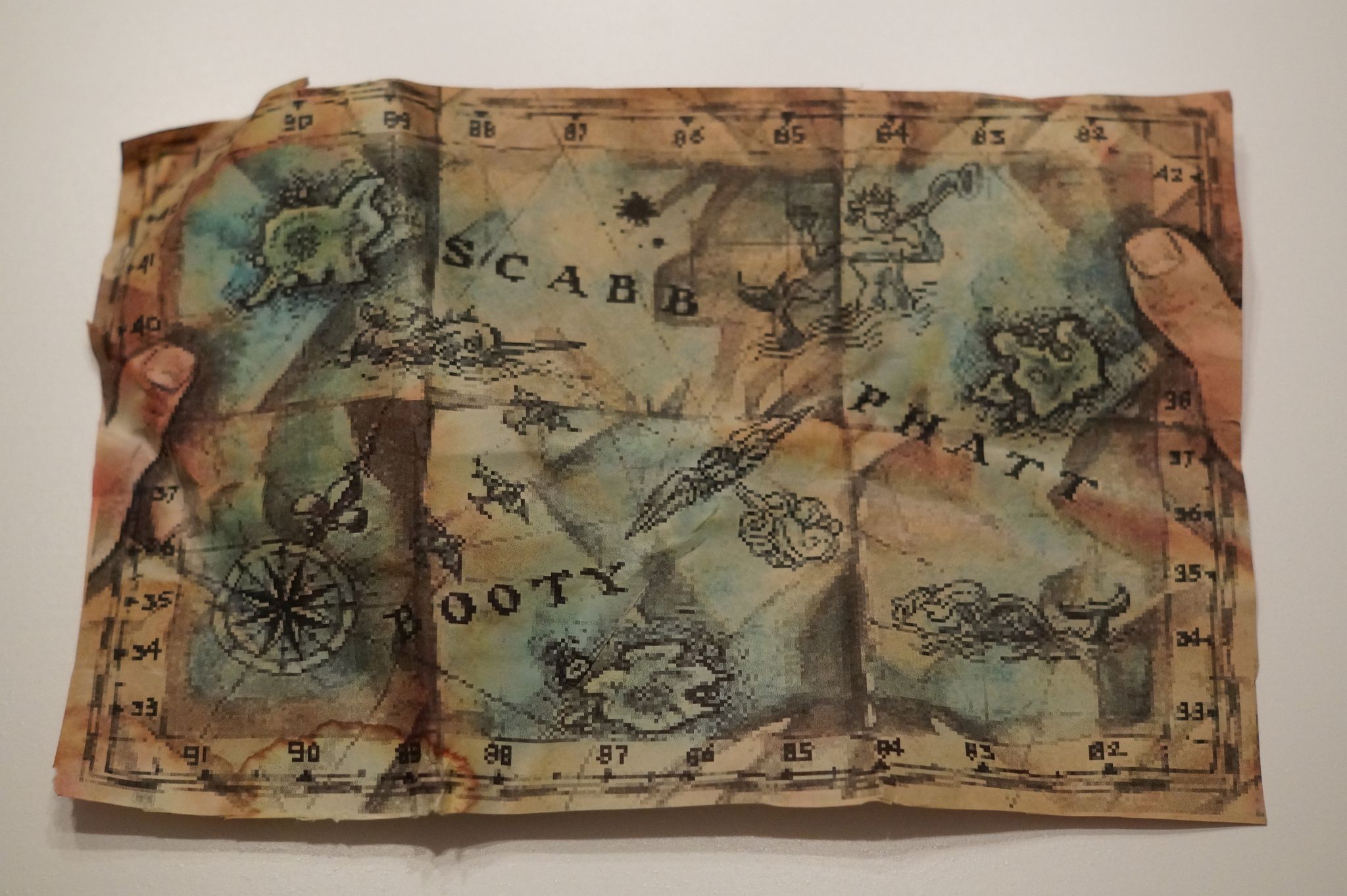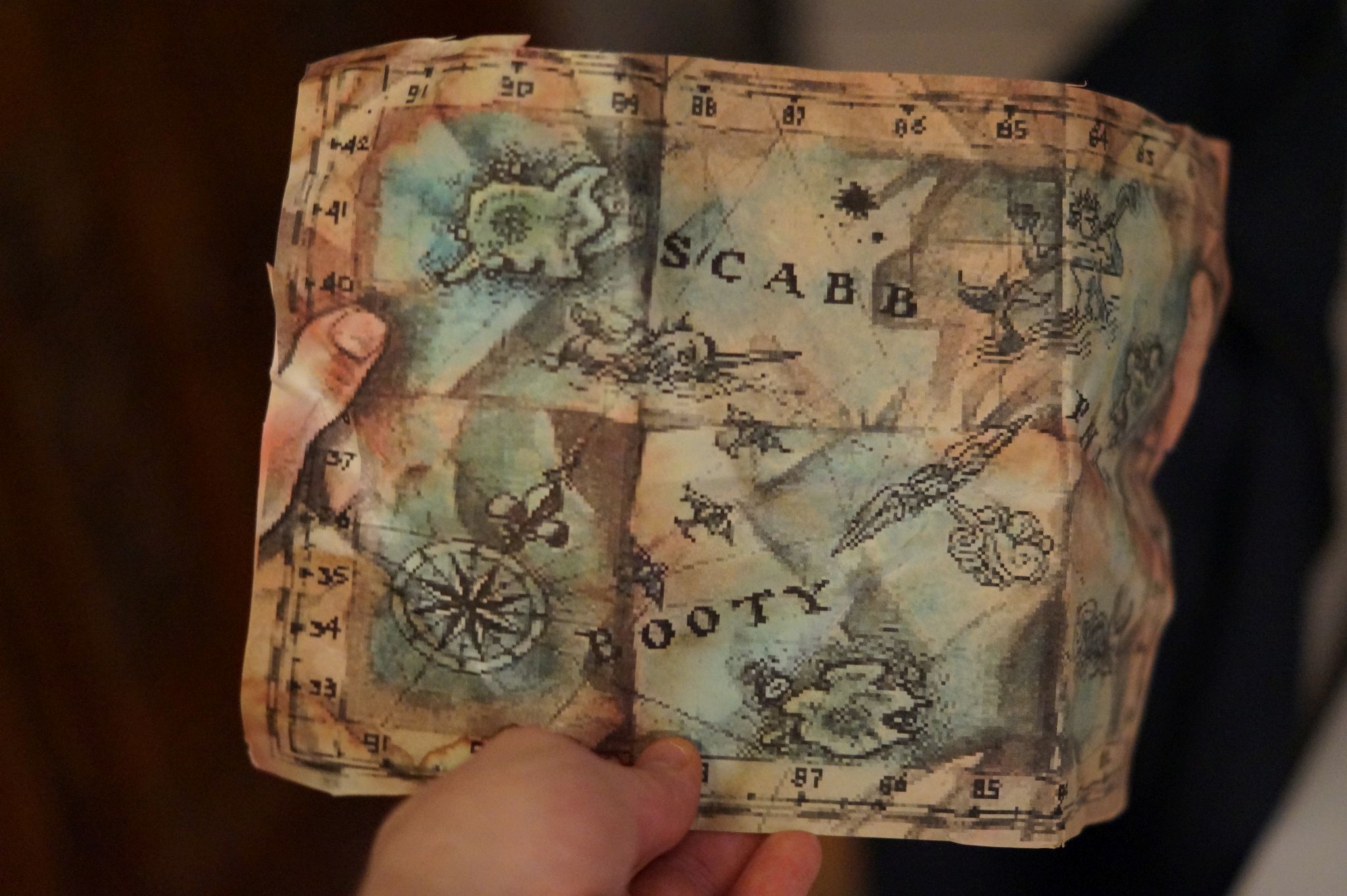 The last step I did was to singe the edges slightly to give it some "pirateness".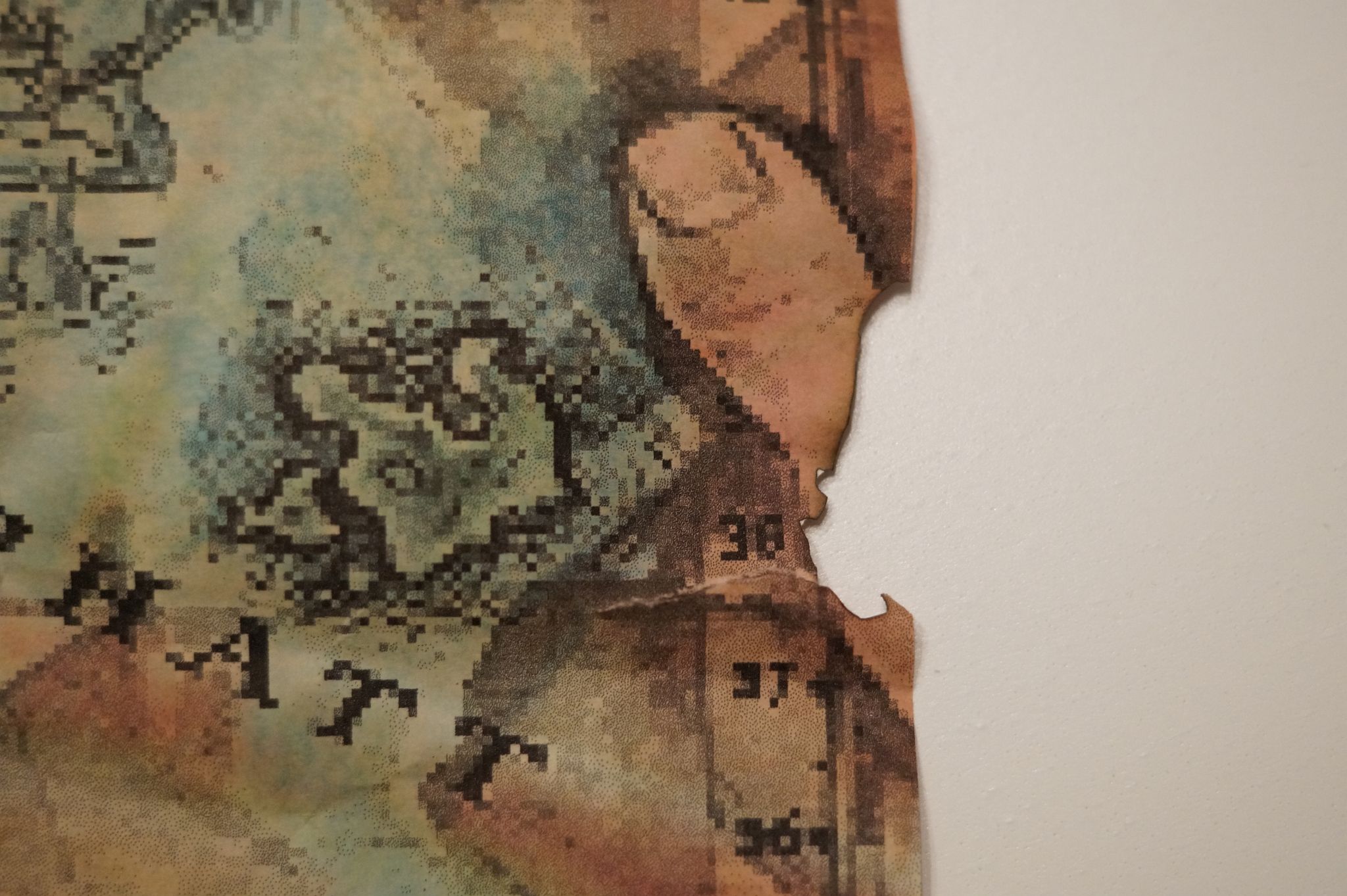 And the final result with some atmosphere:
And that's it - Hope you like it
In diesem Artikel zeige ich Dir wie Du eine Schatzkarte selber machen kannst. Als Beispielt dient eine Karte aus dem Spiel Monkey Island 2
marcianer.de