the time has come to make the mold for my bio!
a few days ago I bought a bucket of silicon, a few liters of resin and fiberglass !
yesterday I made an attempt on an small object( a shouder bell) to see how it works!
today I beggan to prepare the bio for molding!
a few pictures here of what i've done;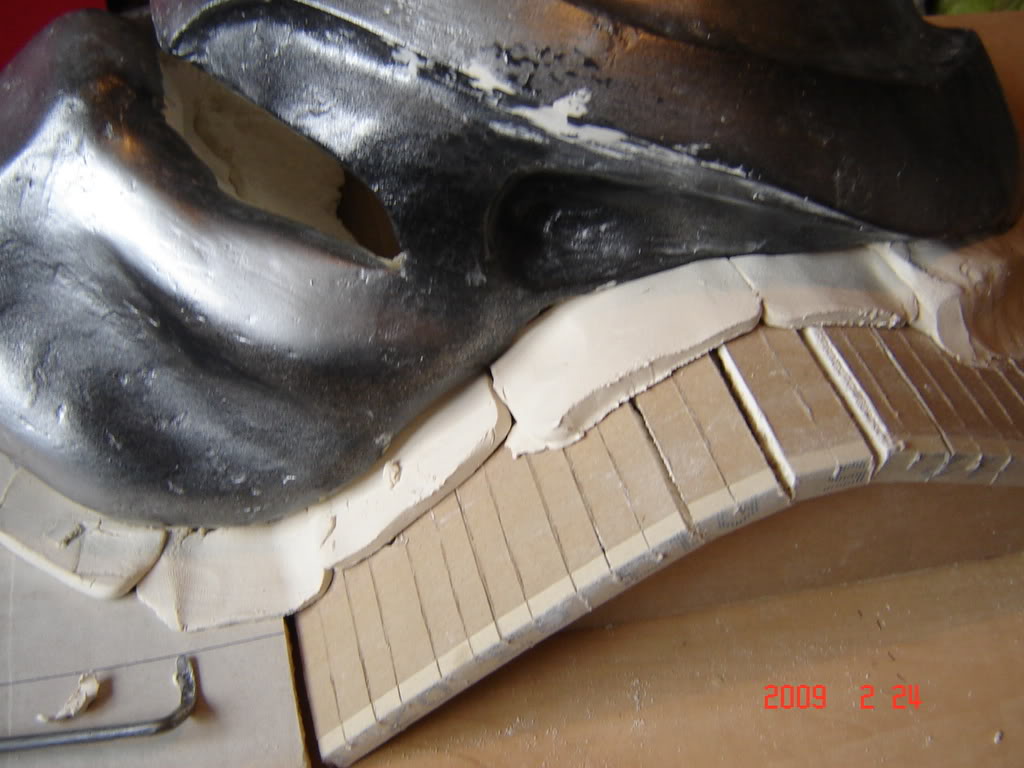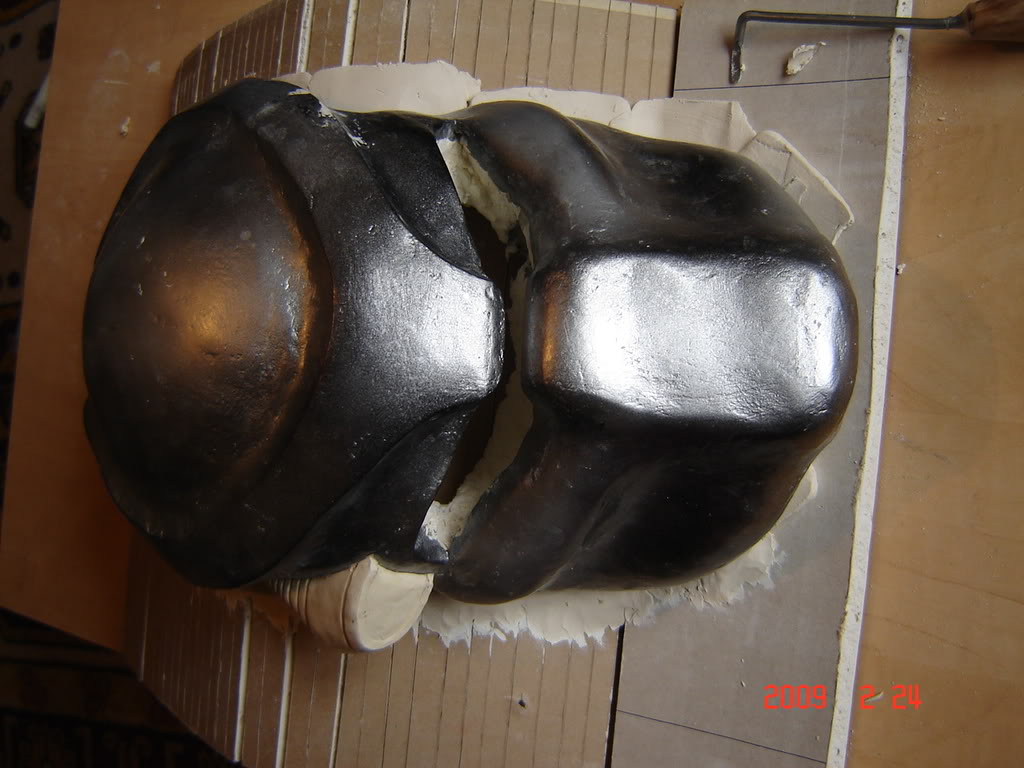 this is the shoulder bell coated in silicon and prepared for the next step ;the fiberglass shell!
I'll update this topic next days!