Sr Member
RPF PREMIUM MEMBER
My son was turning 4 this month, and he said that he wanted a new Thor hammer. I got him the cheap foam one when he was 2, and he banged it around and chewed on it, until it fell apart. I said I would get him a new one. He thinks that he is getting another foam one, but I am going to be making a very high quality replica.
I liked the design from Thor 2 and I am pretty sure that it is the same design in AOU. So I went ahead and designed it in Corel.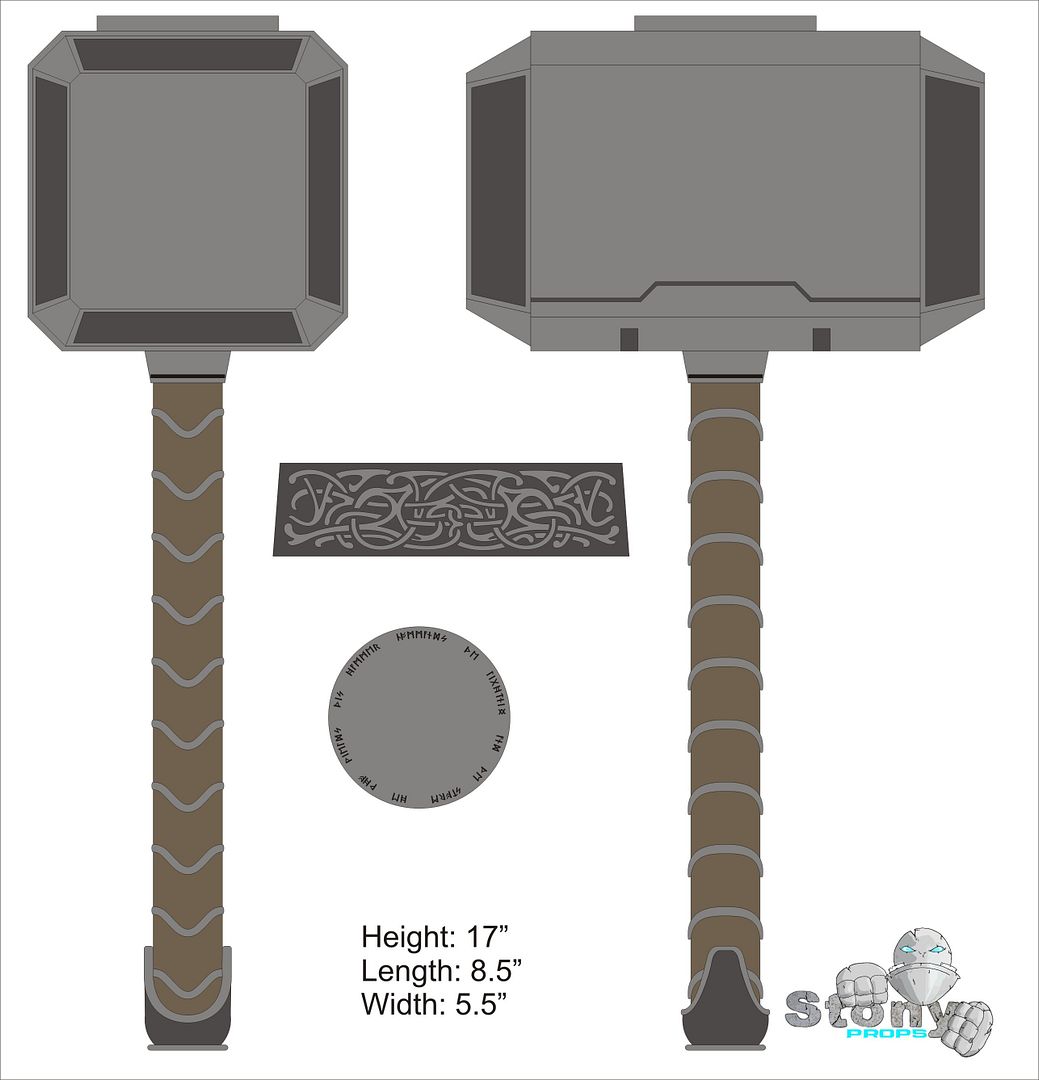 I went ahead and did a test piece to see how the details would work. I used a laser cutter to engrave the details.
I was pretty happy with it, and felt that I was ready to start building the rest. I'll be making it in multiple sections.
Here is the base of the head All put together. It still needs some filler and sanding, but a great start.
Then with some primer.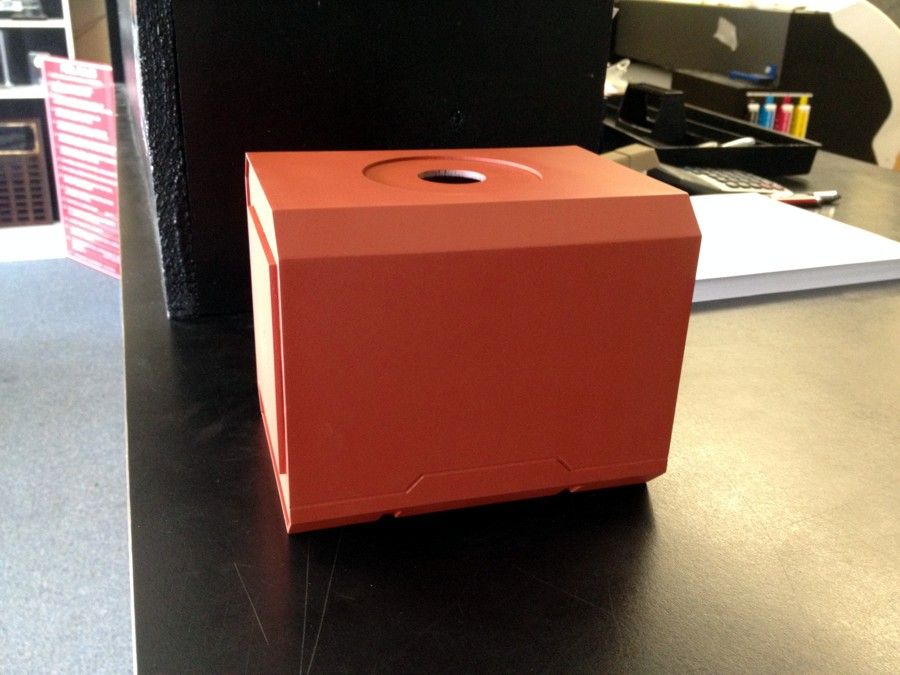 Then after some sanding, it was sealed with a gloss clear coat.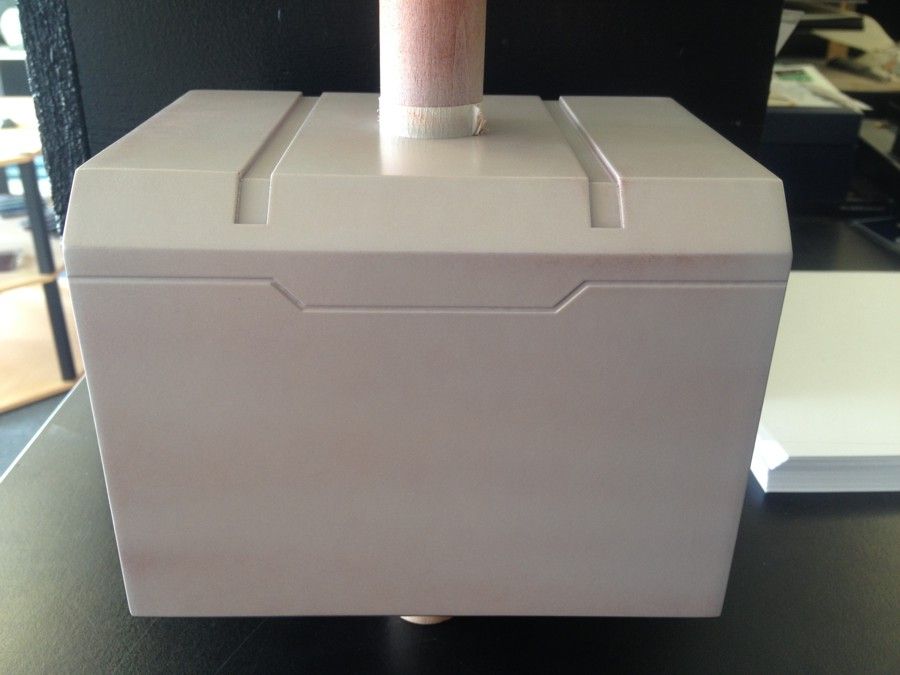 Once I let this dry, I'll start to make the molds.
Last edited: