Made this for my 4-year-ol's Halloween costume.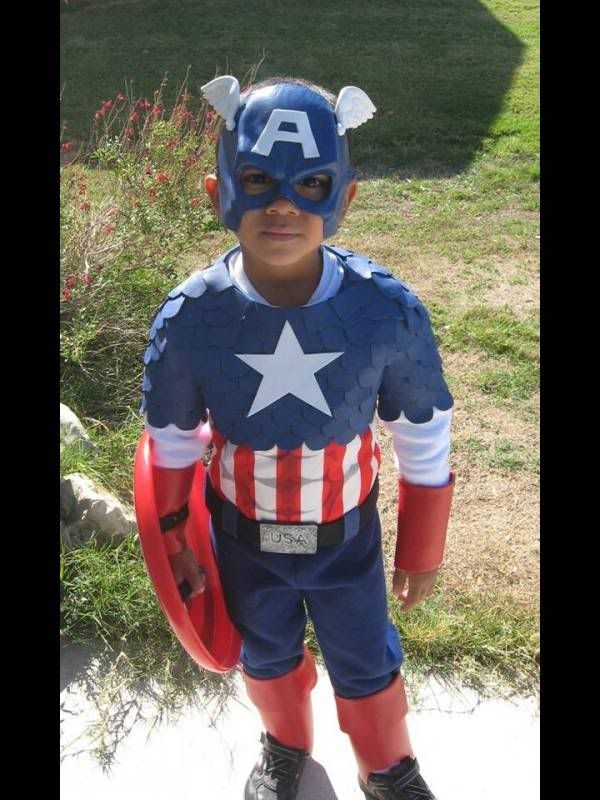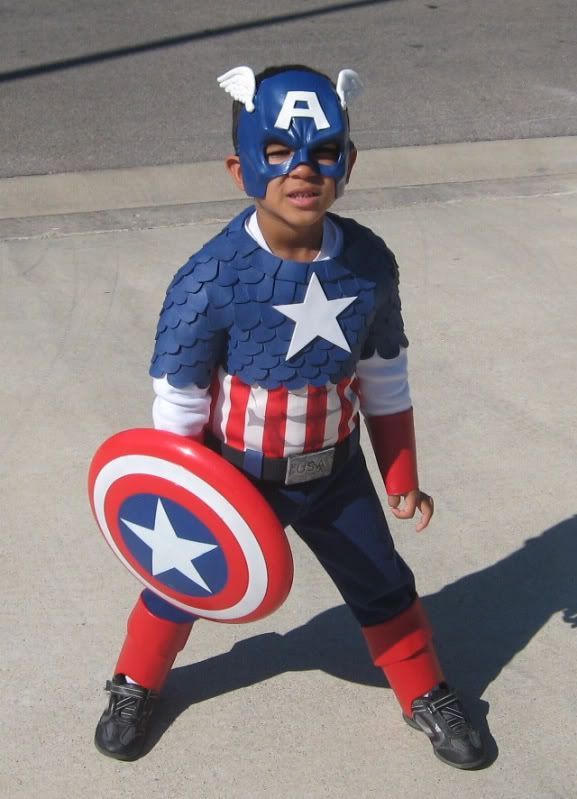 Couple shot of him with his brother on Halloween
We had a really old and terrible Cap costume that we stole the torso stripes from. The chest and shoulder armor is individual craft plates I cut and glued down one by one on a white sweatshirt. The belt and buckle are also foam. The glove and boot tops are vinyl. The mask is a Batman mask we modified and the sheild is from a 10-year-old role-play set that one of his older brothers had - I just repainted the blue to match the rest of the suit.
I think he will stand out from the many First Avenger Caps this Halloween.
Last edited: