Hi all
Moved my attempt at the 1/40th scale crew here to the General Modeling from the Studio Scale section. Didnt want to clog up the Studio scale area with a "non" studio scale replica thread. Even though the original idea was for these to be for a 32 inch scale Falcon.
Anyway Need some imput please.
Han is based on the size suggested by Cking which is
Han - 6' is
4.4cm
at 1:40.
Leia - 5' 2" is
3.9cm
at 1:40.
C-3PO - 5' 8" is
4.3cm
at 1:40.
Chewie - What ever looks right sitting down.
I then made chewbacca compared to han.
I have given some more bulk to Chewie and tried to get his height right against han sitting down. Does he need more height to the crown of his head? Is he big enough?
Han, I have given constume detail, and worked his face and hair some more. Any suggestions on how to improve his face. Tried to give him a frown and larger nose. Not easy at this scale.
Photos.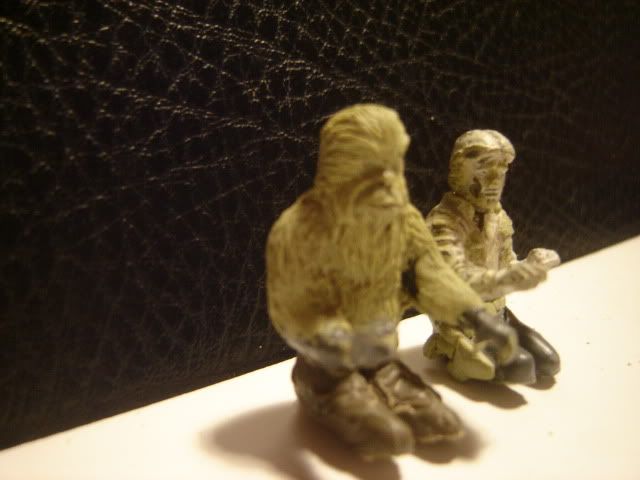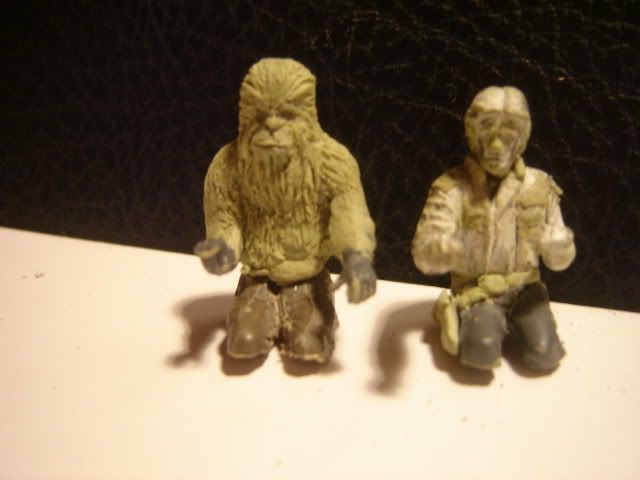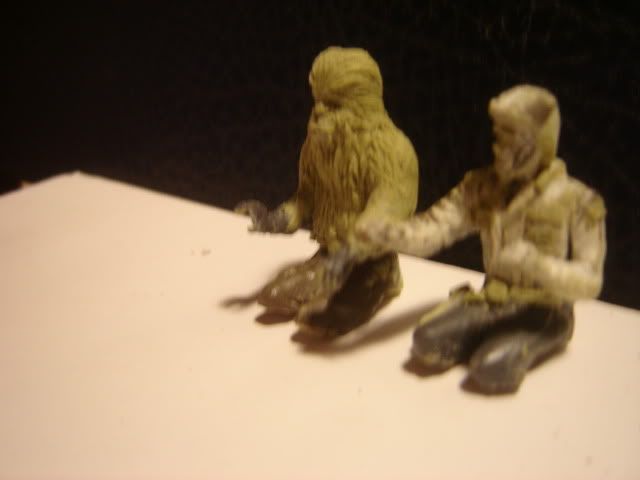 I have made a scale cockpit to make sure they fit, and to use as a compariement against screne grabs. Here are a few pics seated.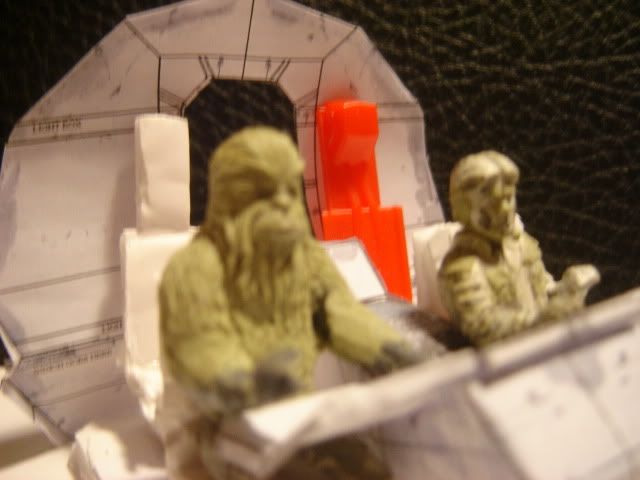 And one with the extra ESB crew.
Thanks in advance
Ozzy