Sr Member
RPF PREMIUM MEMBER
So, as several of u guessed, my next build is a 1/6 Falcon. Pic is the Satellite dish, not the Death Star...that is no moon!
Where to start...last year I modelled and built a 5' foot Falcon replica of the the classic filming miniature from ANH. This works out to roughly 1/24 scale.
MILLENNIUM FALCON 5' REPLICA
The Idea is simply to scale up the whole thing to 1/6 and print everything bigger. Most of the larger components I will fabricate from other materials.
The dimensions are roughly 5.7m in length with mandibles, 4.2m width and about a metre high. I will probably build it in 2 halves, split down the middle , between the mandibles. Obviously, this will mean that some of the parts, (both Jaws, both Gun platforms/Quad cannons, tail array and upper deck elements and the front leg) will need to be added upon final assembly. Yes, I said front leg because this will be the Falcon as per Hanger Bay 94 sitting on 3 legs
As I was limited for space until I could ship my Slave 1, I focused on the more peripheral components before tackling the major parts. anyway, enough talk for now, here's where I'm at...
Got the dish built and primed as well as the 6 exhaust vent fans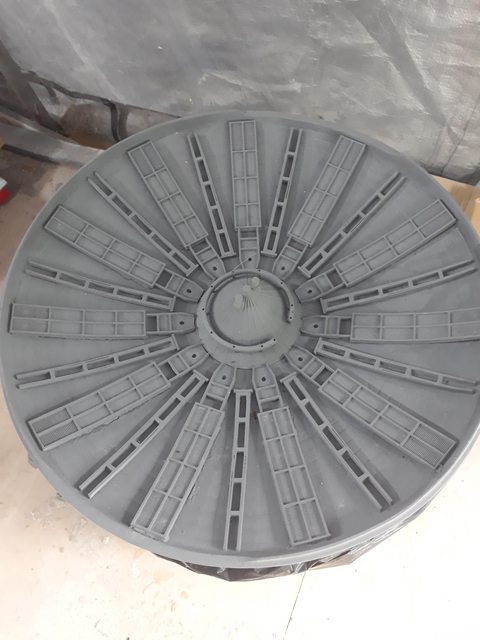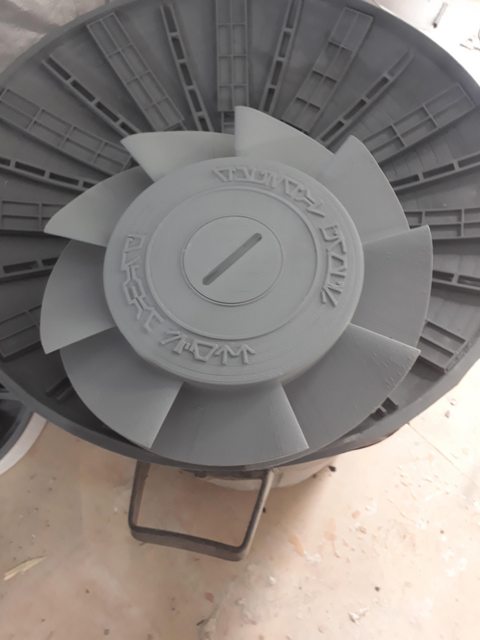 and the 2 gun platforms, laser cannons, ramp etc