Figured I'd show some of the props that I've recently made, I cannot take credit for the 3d modelling work (I found them on Thingiverse), I'll link to the creators when it comes back online as it's been up and down like a yoyo recently
All of the 3d printing has been done on a CR10s
Green Ranger Dragon Dagger
I've always wanted one of these for my shelf, the old 90's one or the legacy edition but they are always a lot of money online so figured I'd give it a go myself
Thingiverse link here
Power Rangers Dragon Dagger by surfinbird132
The main bulk of the dagger is in 8 separate pieces, each of the flute parts is another 3 each. Using a spring from a pen the buttons actually move up and down.
Here's the initial print as it came off the printer, I had to reprint both blades as the printer shifted and messed up some of the details.
At the moment I don't have any resin so it was a lot of sanding and priming to attempt to get rid of the build lines. Spot filled with milliput to hide some imperfections and some of the join lines, then more sanding.
I wanted to get a nice shiny finish so went full gloss with the black and then some Revell paints that I had to do the details. My paintwork is a bit of a mess but got the finish/detail I wanted after I went back over it for a third time.
Once the paint was as good as I could get it I gave it some clear coat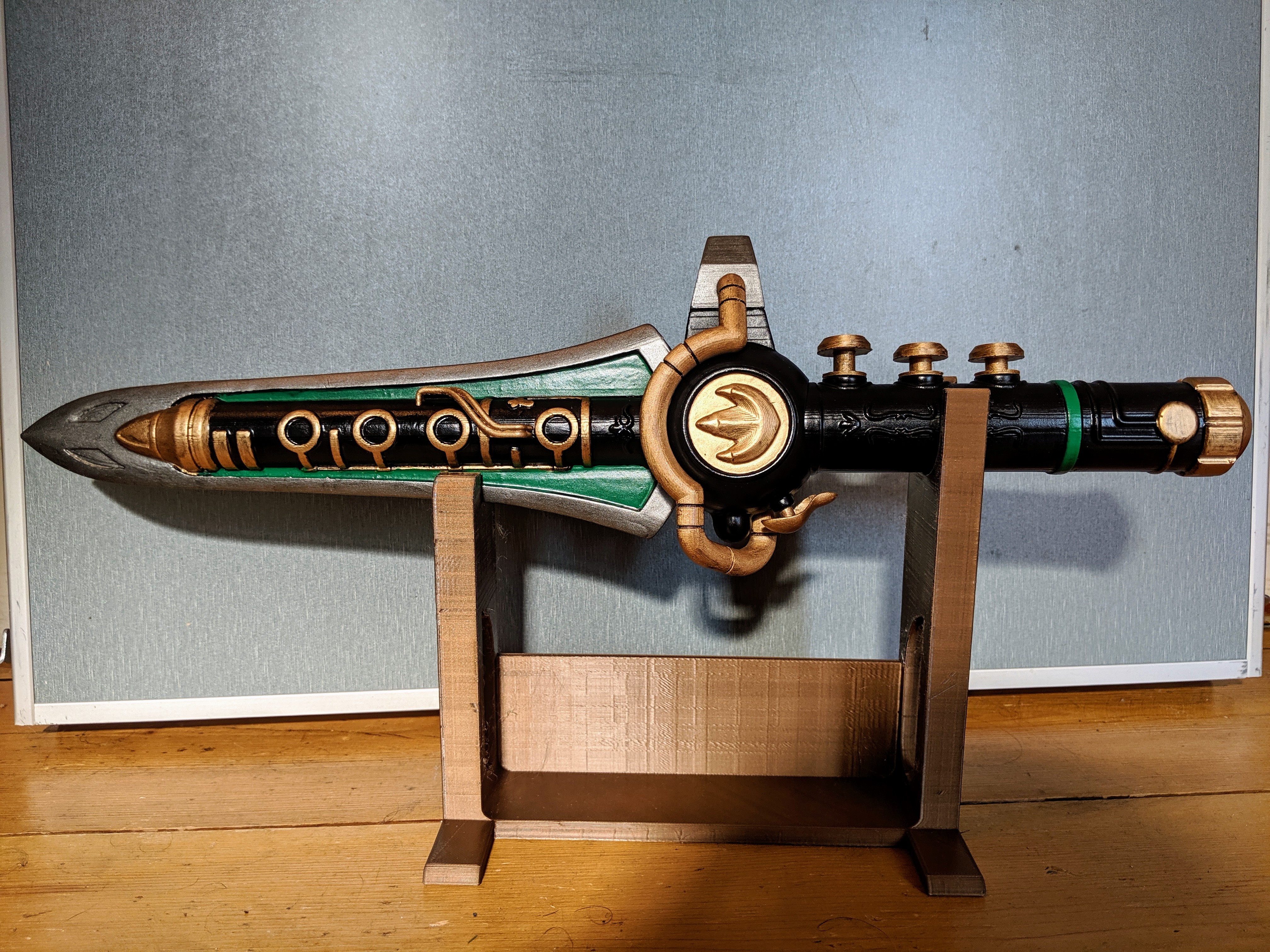 Last edited: