So, I recently moved house and as part of the move, I bagged up my Michael Myers Halloween II mask in what I thought was an airtight vacuum bag. It appears there was a stowaway though, because a few months later I've gone back to the bag and realised that it is
full
of moths, and they've basically eaten away all the hair, which has left Michael looking slightly less than screen accurate, shall we say...
You can see what must be moth eggs in what's left of his previously luscious locks -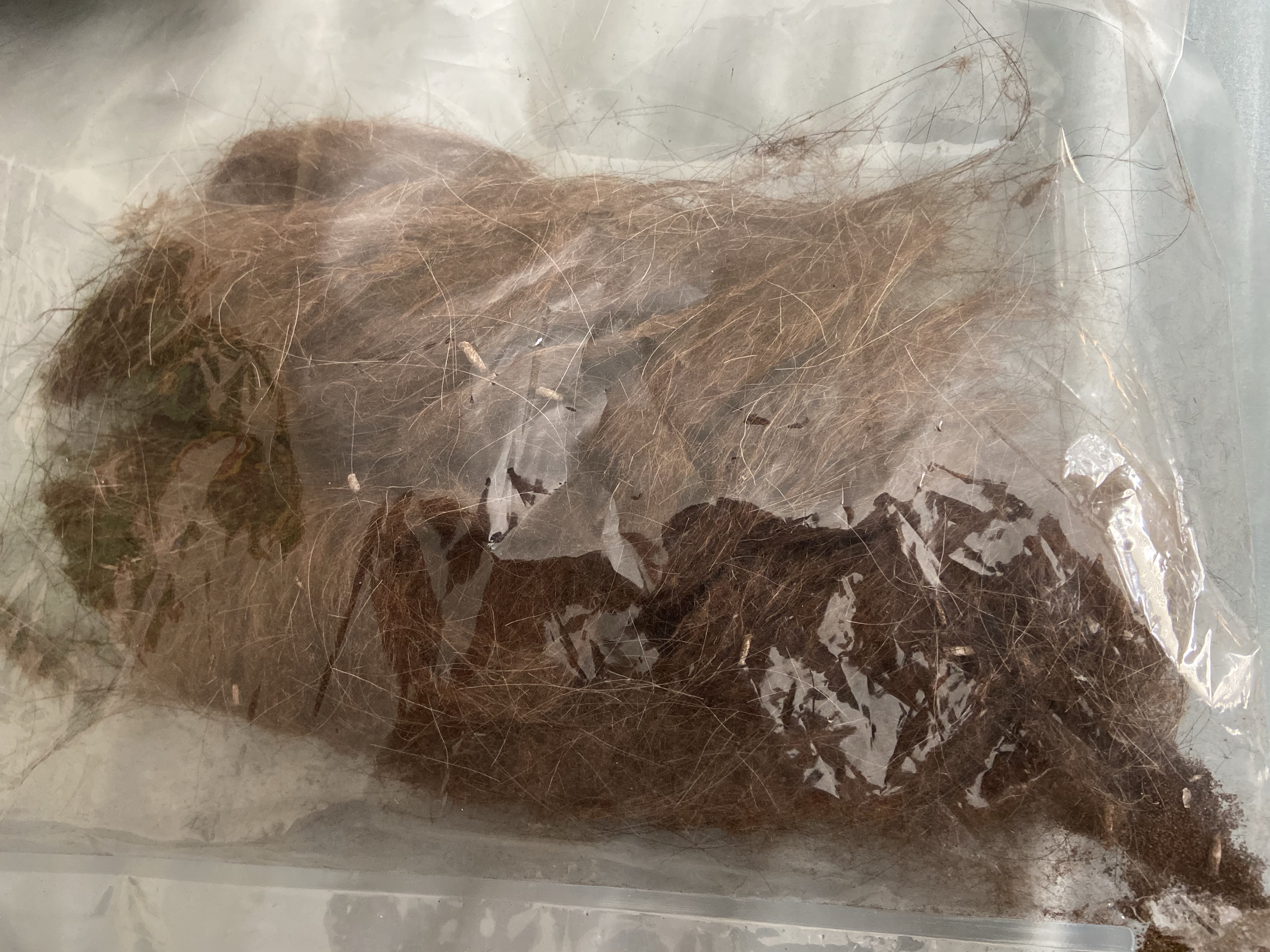 Does anyone have a cost-effective way that I can repair the mask? I threw out the moth-infested hair, so I suppose I'll need to buy some new hair and attach it somehow. Or will it work out cheaper just to buy a whole new mask?