Master Member
RPF PREMIUM MEMBER
NO SHIPPING OUTSIDE OF US. Im not shipping anything that looks like a gun outside the US sorry.
Im looking for
two
ONE
(all spoken for but message me if you want to get in on this) person to join me in getting these 3 Pulsars done. This is the last leg of this 8 year project.... Project status is here
Edit, because of therpf's new 20 picture limit i'm having to spread this out over multiple posts which will push comments/pictures down to lower posts. No way around it, i'll use the dotted line to seperate the posts. ----------------------------------- Here is something i have been working on...
www.therpf.com
They are expensive but its just the nature of this beast. There are hundreds of hours in repairing the master, molding it, casting it in Tc-1630 and then backing these with fiberglass then attaching the halves together. Then removing all the side parts and then redoing the sides to accept the aluminum parts. Also remaking the front grip so it slides, mold , cast them. All side parts, top rails front sight, rear upper tear drops will be aluminum. The top alien tank will be acrylic with aluminum rings and i plan on making the aliens with Latex like originals. Not sure about liquid in the tanks but i doubt it for obvious reasons, leaking. Ive tried resin and it just wrecks the acrylic. Along the side of the tanks will have the correct metal cable sheaths with real cable hold downs. Also these will have correct rear Alco knobs with silver sides and black tops which are actually pretty hard to find along with correct rear push button switch which again are hard to find, (i have 3 and am having a hard time finding more). Brass knurled side thumbscrews. Real Toro bubblers for the bottom of the grips. Correct internal stainless corregated hose to go behind barrel slots. I still need to make the magazine itself. Barrel end, front grip halves, rear side panels and top cap along with magazine body will be chrome like the original hero props. (i still need to make the mag body so i can have all the parts together to get a quote from the chromers) Im hoping all the parts can be chromed for $500 or less per gun. The price of chroming will determine the down payment needed to get in on this. I plan on using Alumaluster for the guns themselves. The originals were not chrome and i think Alumaluster looks like a good match and seems to be durable. The stuff is like $80 for 8oz just for the paint itself, not sure what else the stuff requires to apply it like thinners, hardners etc. Still need to research that. Any lights that were on the originals will be on these. All aluminum has been ordered. All milling machine tooling has been ordered and i hope to start machining in a week. Im not interested in pumping out a bunch of solid resin casts, i either do this 100% or not at all. For now these 3 are it 1 for me and one of them has been spoken for. I want to get this project done so i can move on to doing a run of Deatomizers based off Rustys deato shells and then move on to the Tribarrel with all aluminum barrels. Whoever gets in on this is first in line for the deatomizers, tribarrel and MAYBE double barrel standard issue pistols from MIB2. I still have to do some arm twisting for that ....lol
$3000 complete. Shipping price depends on where you are. A deposit of the cost to get the parts chromed will be required when the time comes. Sorry so expensive but its just the way it goes with this pig.
Thanks for looking, just PM me if your interested and we can discuss any details.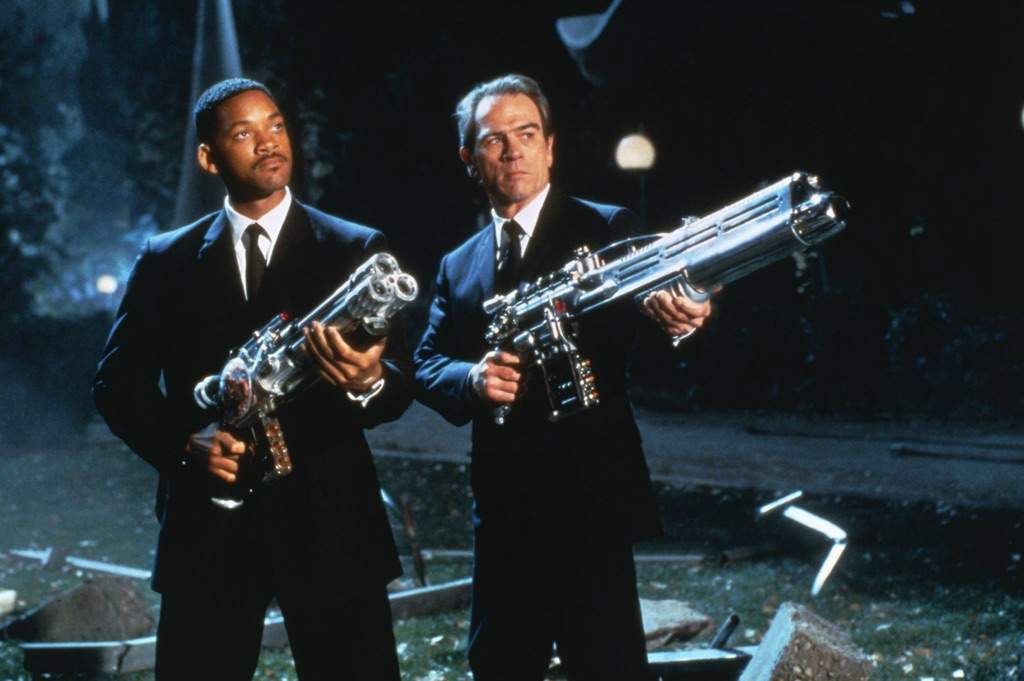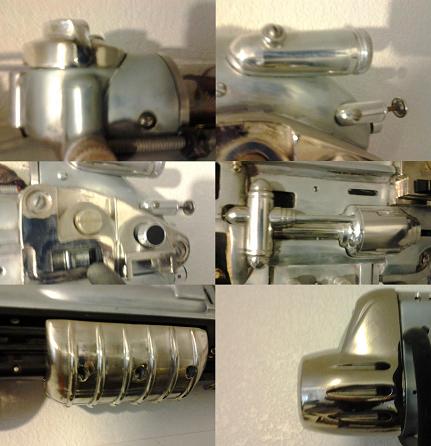 Last edited: