Master Member
RPF PREMIUM MEMBER
Edit, because of therpf's new 20 picture limit i'm having to spread this out over multiple posts which will push comments/pictures down to lower posts. No way around it, i'll use the dotted line to seperate the posts. -----------------------------------
Here is something i have been working on the last few weeks. The MIB Pulsar. Bought this from Rusty85 a few weeks back. The castings are pretty nice but unfortunatly the halves were assembled very badly. One side is shifted about 3/16 and in some places the space between halves is 1/4" so it needed to come back apart. The good thing is because there is such a big gap there is enough room to get a cuttin tool in it without doing any major damage to the original castings. Also the grip was broken off so that needed to be reattached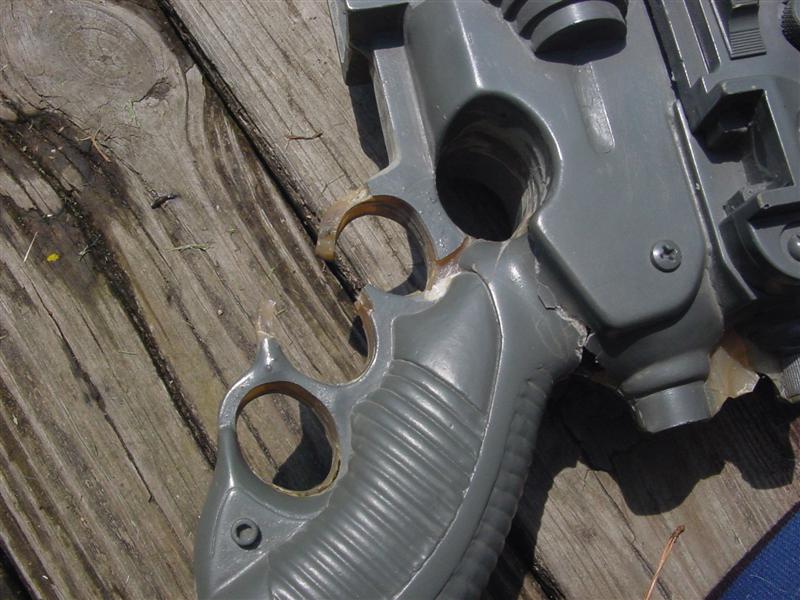 Here is a Toro part i will need to ID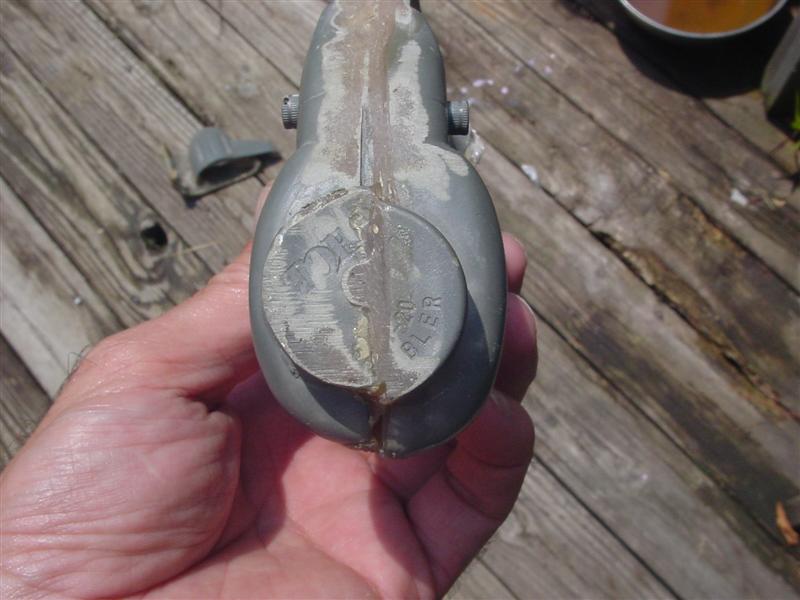 This top bar is a mess and since it is nothing more than 1"x 1/8" aluminum strip i am going to replace it.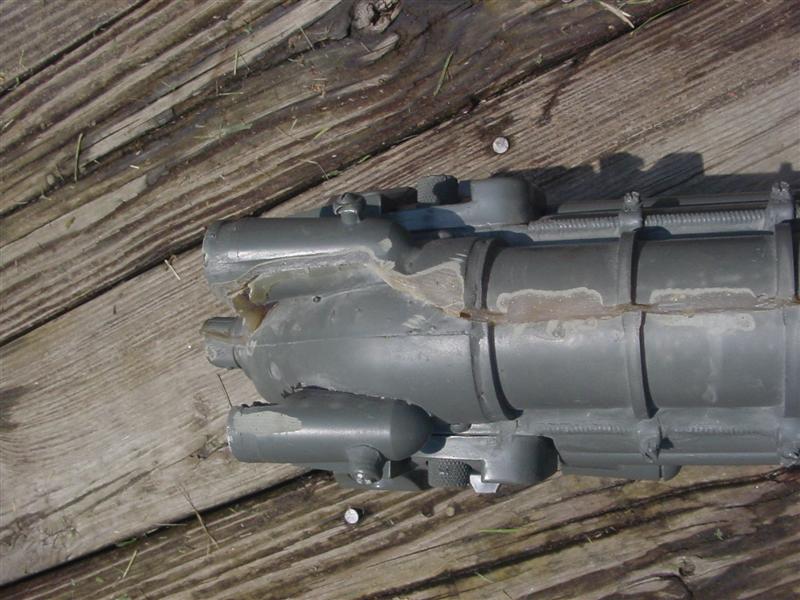 What a mess....
My first plan is to reattach the grip. It really needs to be done first so the grip is lined up properly. It could be a pain to get them to line up if i leave it for later. I need at least one side attached. I am going for the minimalist approach. I just want it attached enough so i can get behind it and reinforce it properly. I also wanted to keep exterior changes and mods to a minimum so if resin doesn't need to be there i didn't let it stay. I put tape on anything i didn't want the epoxy to get on. I do not want to ruin any detail. I epoxied the grip on and then before it was cured scraped away all resin on the exterior surfaces.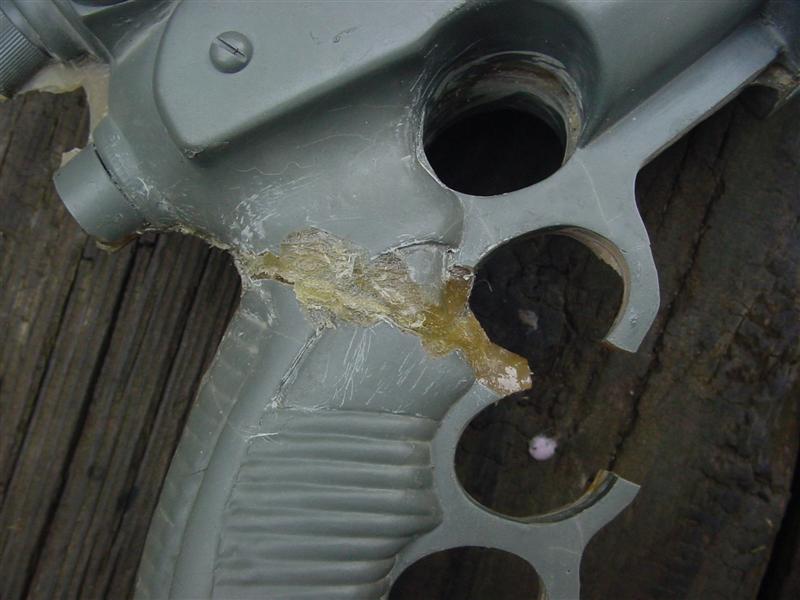 Luckily one side of the grip broke up high so i had multiple surfaces to line up to make sure it is lined up propely.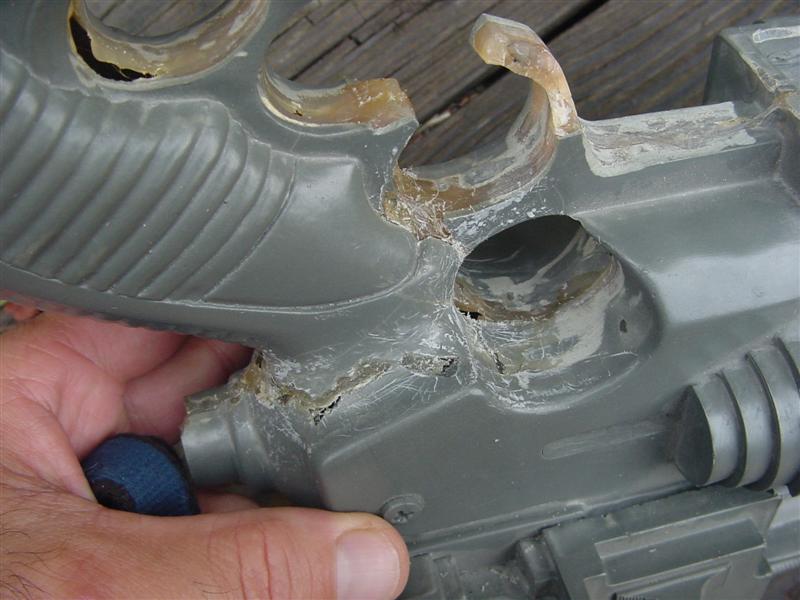 I ended up having some of one of the knobs. The indicator line and position of the 2 set screws match up perfectly. I am leaving the original for now just to have something else to register to when i reattach the halves. I'll cut it later and use the real knob.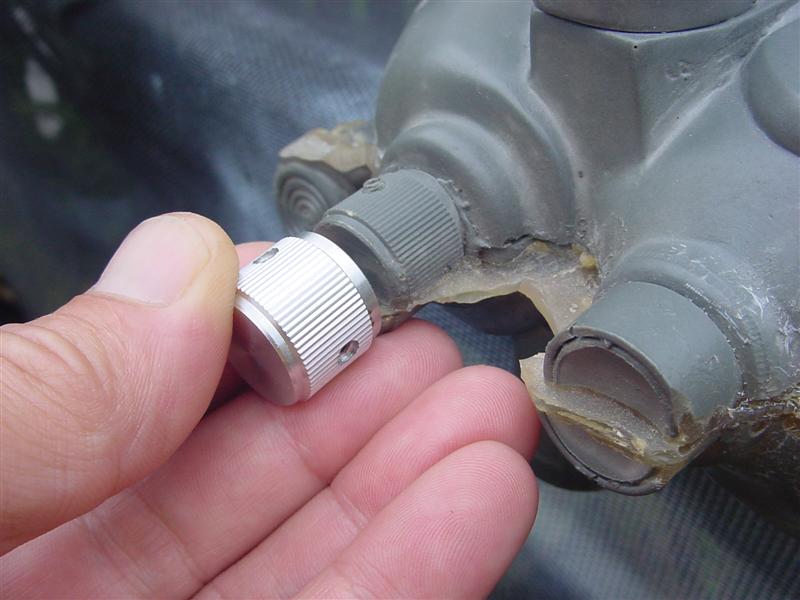 Last edited: