Renfest has come around again so that means more medieval versions of superheroes. The Superman Costume I didn't really do much with since last year, just added some bracers you can see more detailed pics
here
. I am going to add some more details to the bracers, kind of the MOS trim with an S shield over top of that, but time got away from me again. I did special order some red renaissance style boots to go with it, but they didn't get here in time
For the WW we took the trim from the Halloween store costume and attached it to a better corset.
But the one I spent the most time working on this year was a Medieval Flash for my son so he could match my wife and I. I made a tunic and the tabard from scratch. modified some bootcovers and slapped on a pair of tights.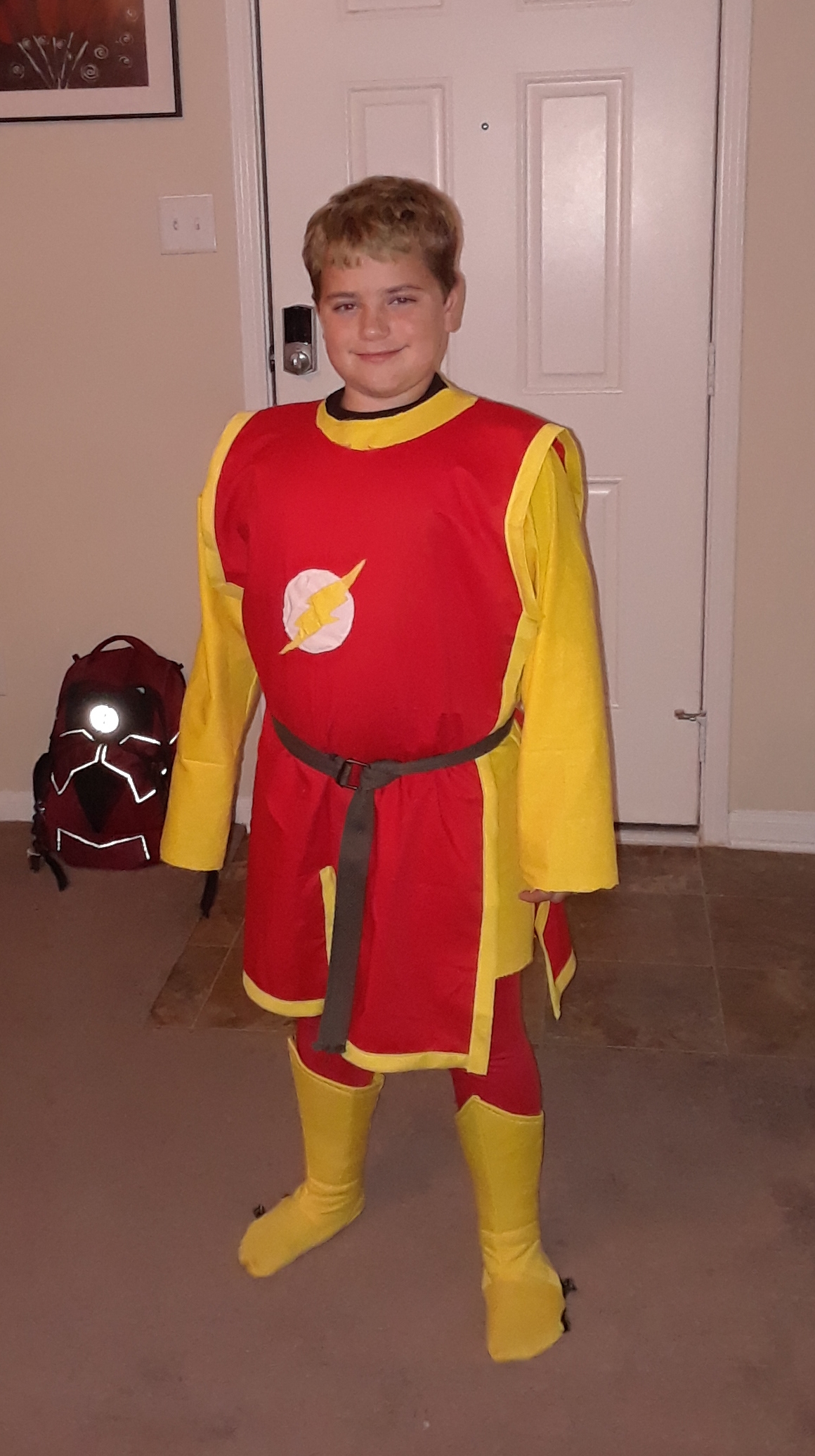 I did hem up the sleeves after this pic was taken, but other than that this is a finished pic.
We had fun as always at faire, and we spoiled him absolutely rotten with games and food and a toy battle axe for his souvenir.
But this year we didn't just go to faire, no, this year my wife and I are working there, stay tuned to see the Pirate Superman I made for work!
Last edited: