The models size was determined thru the usual method of matching kit parts to enlargements. I also made a full size rendering from the side-profile pic of the studio model thats found in the center foldout of the Chronicles book.
Happily, the numbers I came up with match those stated by ILM - 97.25 inches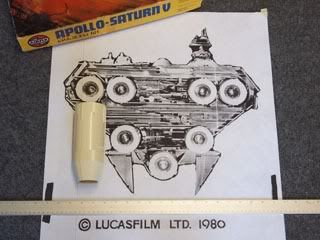 Monogram I-I9 hull makes for a good size reference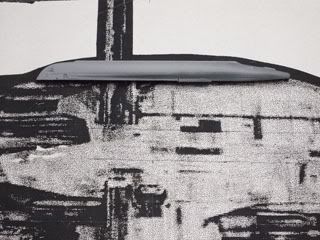 I'm doing the forward body the same as the studio model. Vac-formed the upper half and the lower is resin over foam. The sub and Yamato hulls are taped on just to see how things are measuring out so far.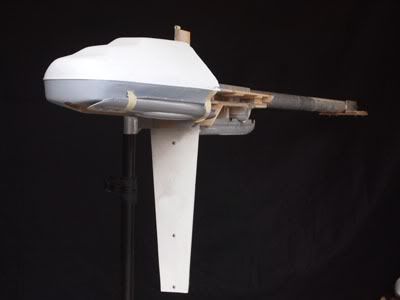 Armature is 1/8 aluminum pipe. Heavy, but guaranteed not to flex.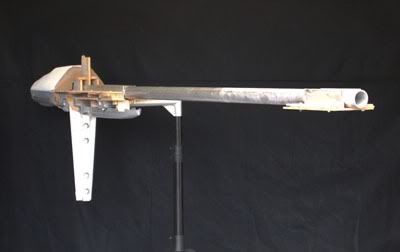 L brackets welded on for attaching the rear body. The same for up front.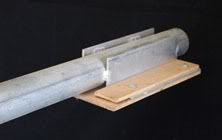 Last edited: