Hey Folks!
So, some of you may have followed
Jaitea's incredible thread
where he converted a Revell Falcon into a fantastic interpretation of Ralph McQuarrie's concept paintings of our favorite Pirate Ship. Well, after he was done, I volunteered a rendered CG model of one of the docking bays in McQuarrie's paintings, to use as a background for photos of his model. Once I'd built the docking bay, though, I couldn't resist making my own version of the McQuarrie Concept Falcon. Before long, Jaitea had seen a few posts on a blog of mine, recording my build, and he was ready for another model of his own.
So without further ado, I introduce the latest progress renders from my CG model which I will use to create schematics for Jaitea's next build.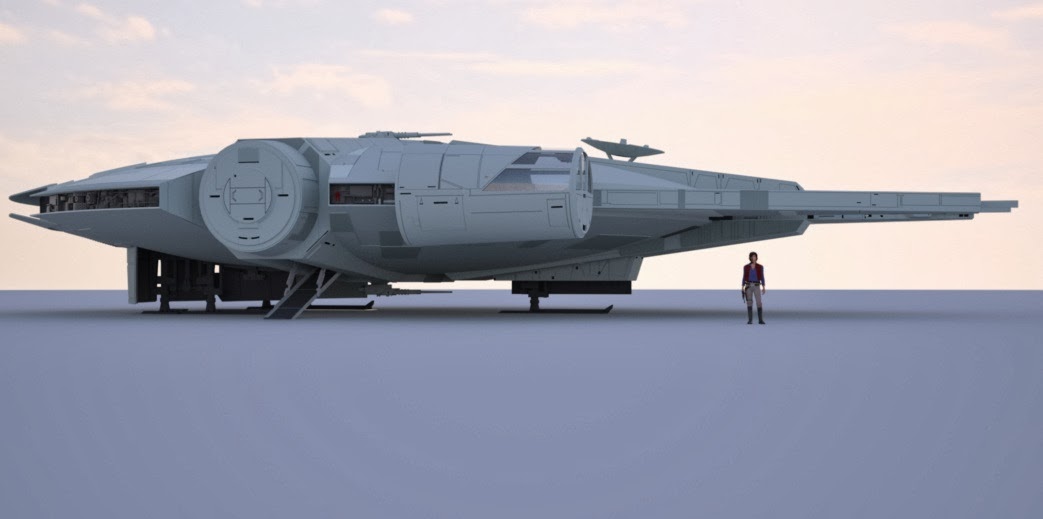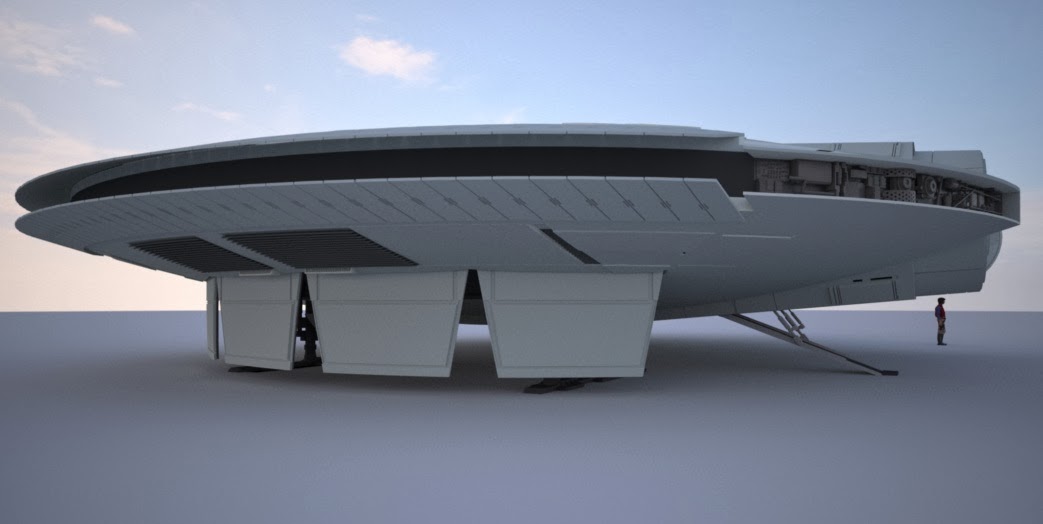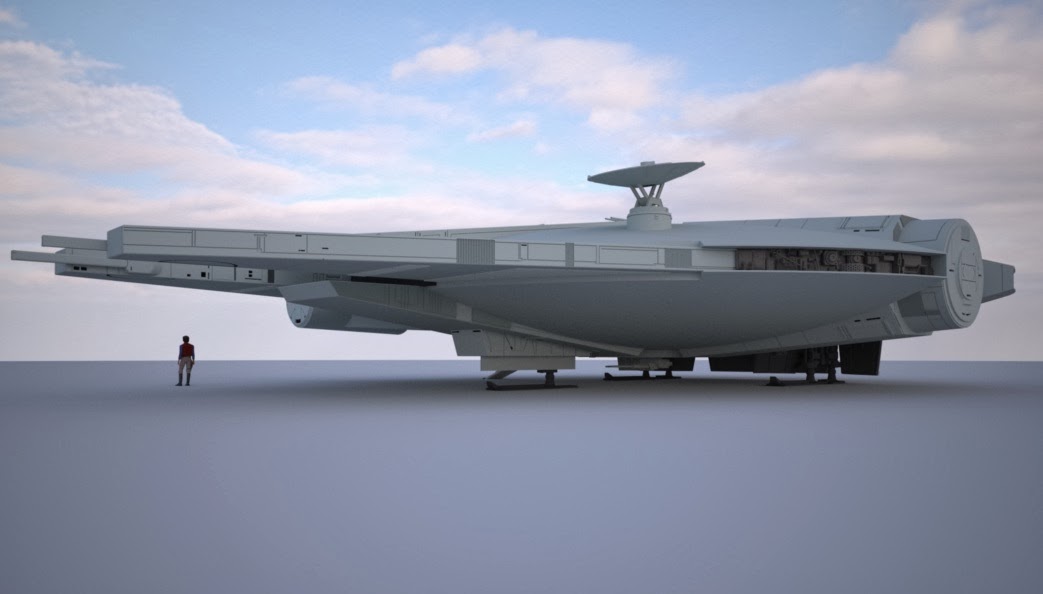 At the moment, there are still a few quarters of the ship that still need attention, but she's nearly done. After the paneling/scribing/greebling is done, I'll add a layer of blast-marks, and hand over scaled schematics to Jaitea. We've figured the final result will be roughly 1:72 Scale.
Many of the details here are very close to McQuarrie's paintings. The mandible areas, for instance, feature geometry drawn directly on top of the paintings imported into sketchup. Ultimately, some details will end up being 3D printed, such as the lasers, ramp, landing gear, and a few other things.
Enjoy! And any comments and critiques are welcome.