Hi! Whoa, my first thread on RPF!
I've been looking for a place to make cosplay diary for some time, lucky me!
Fury Road hit me hard (it's the only movie I have watched three or four times while it was in theaters). Four years later, a friend of mine who was thinking about Furiosa cosplay gently pushed me into this guzzoline-infused madness.
And now it is one if my favorite costumes.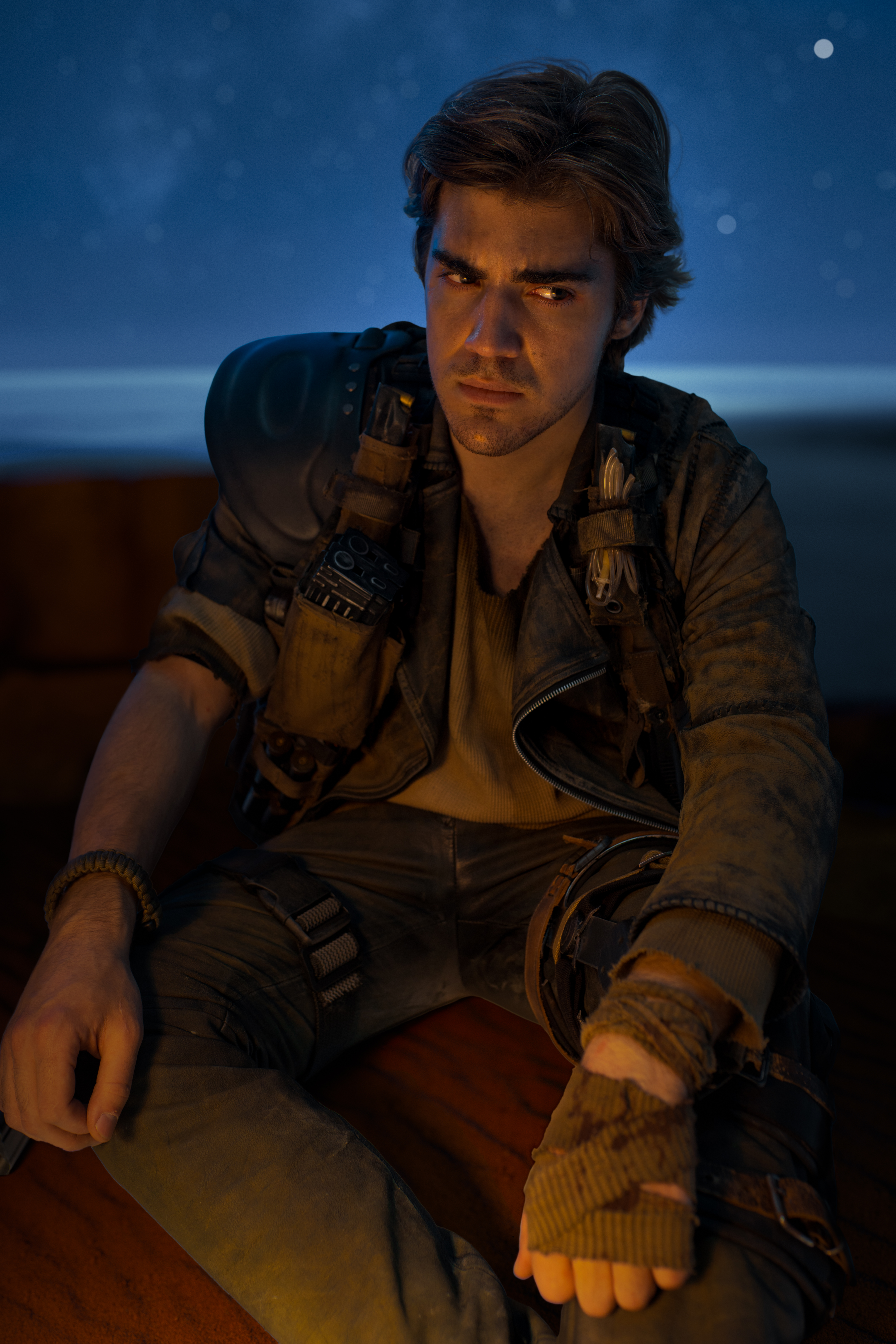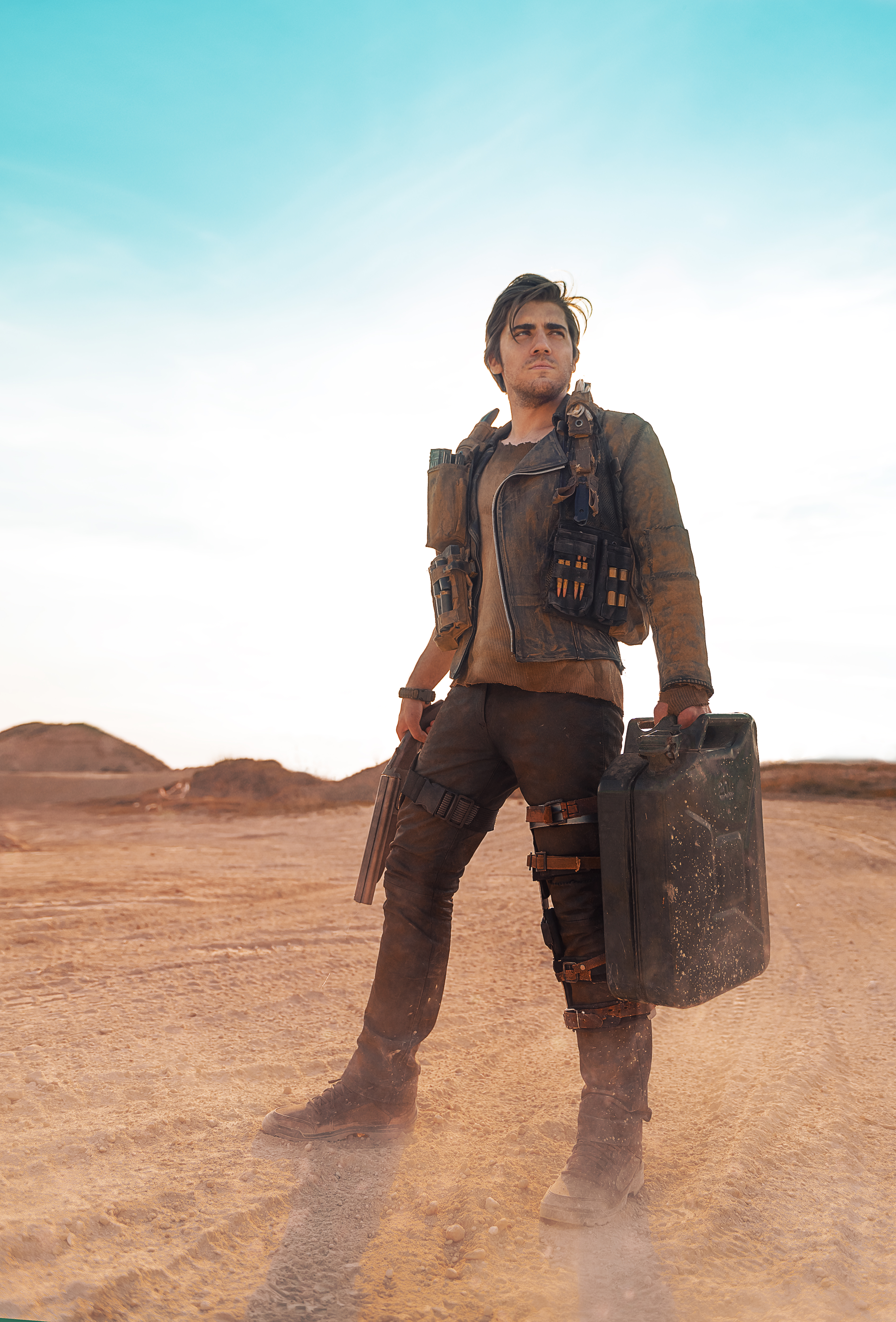 Creating this costume was an absolute joy (and total mess, of course)
First of all, a huge credit goes to
madmaxcostumes.com
, thanks to them I knew exactly what to buy (when it was an option) and had close to zero investigation work
Jacket & pants
I was lucky enough to have fitting jacket in my closet
Sanding paper and rubbing alcohol removed leather paint and gave me a decent weathered and discolored base
At first I thought about getting some street dirt to give jacket a realistic brown-ish tint, but stumbled on GODLIKE POWDER PIGMENTS
Although working with them is extremely messy, the result was so worth it!
Some light touches of clear coat allowed jacket to hold pigment (thus allowing me to evade getting beaten on conventions by other cosplayers with *clean* costumes)
And couple of seams (an echo of Max's humongous adventures hehe) finished the job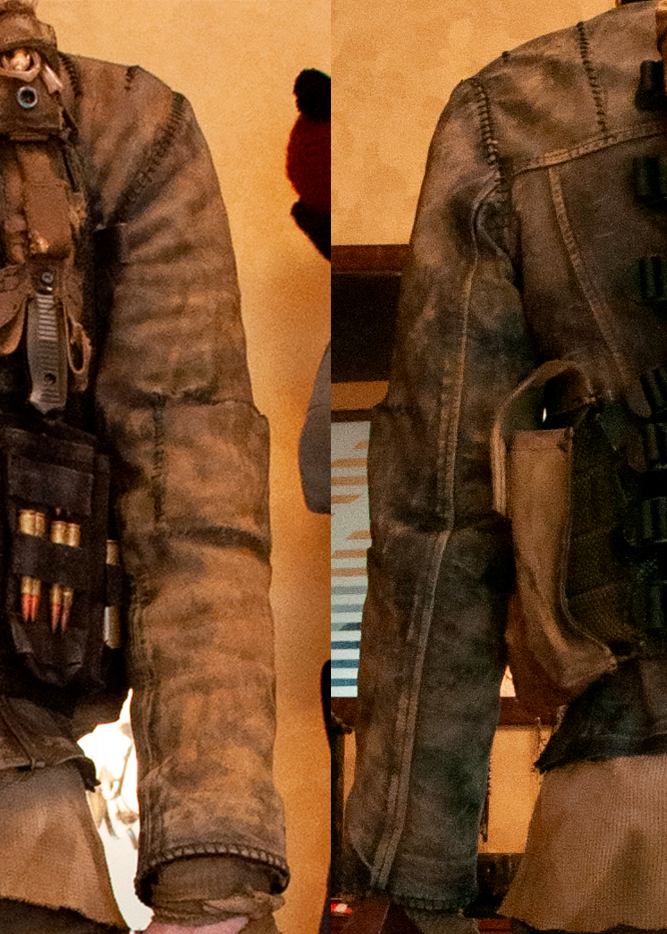 Since it was absolutely impossible to get a real pauldron, 3D printing did the job
Bullet Farmer ammo vest
Probably my favorite part of this cosplay, a modified South African M83 vest
Though I had to use cheap modern version, it came out looking pretty authentic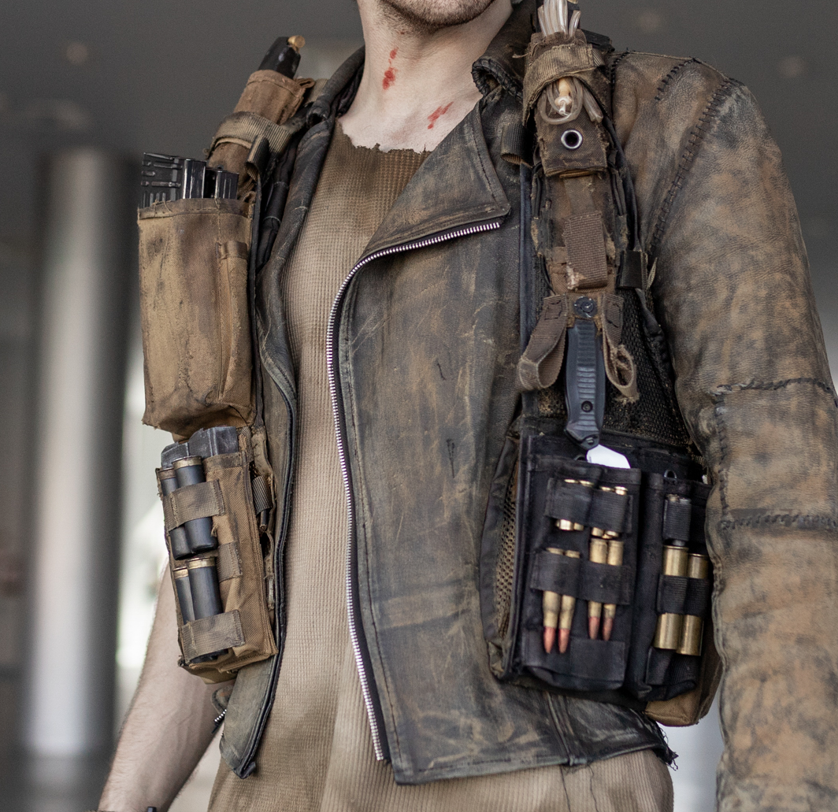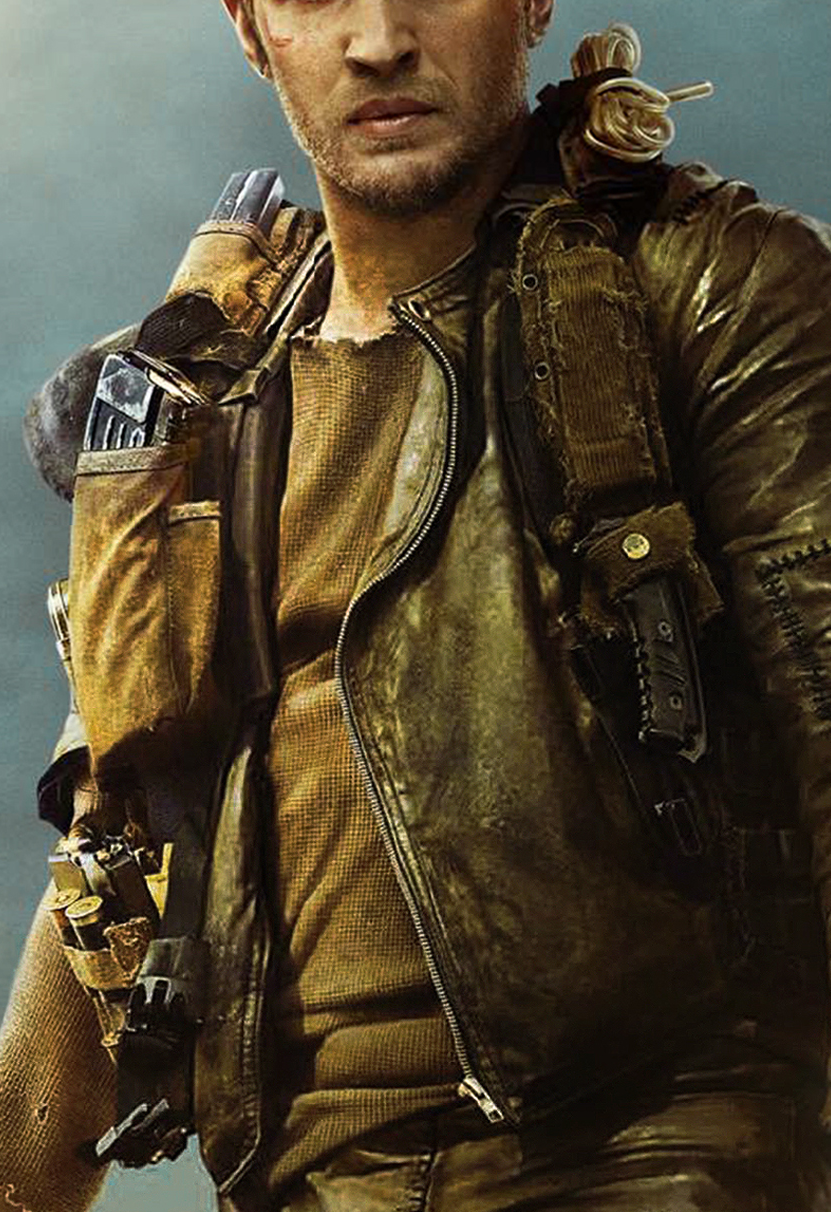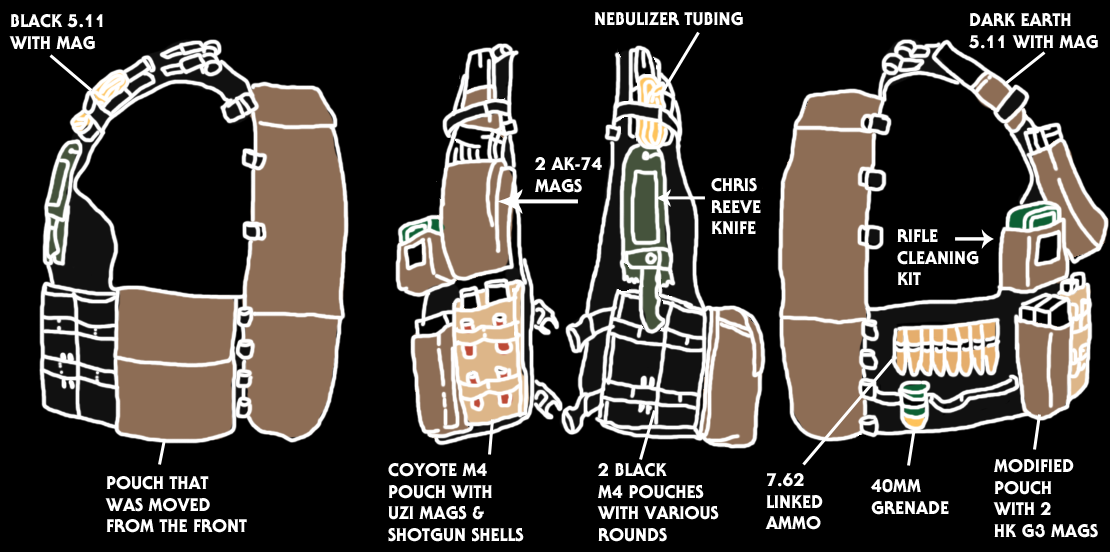 The vest was modified along madmaxcostumes.com guideline (really can't thank them enough for such detailed work)
All magazines (except two 7.62 AK mags) and a 40mm grenade were 3D printed by my buddy.
Still wondering why Max didn't use those two possibly full 7.62 ak mags to reload Furiosa's SKS (or 9x19 mags to reload glock\beretta) BUT FINE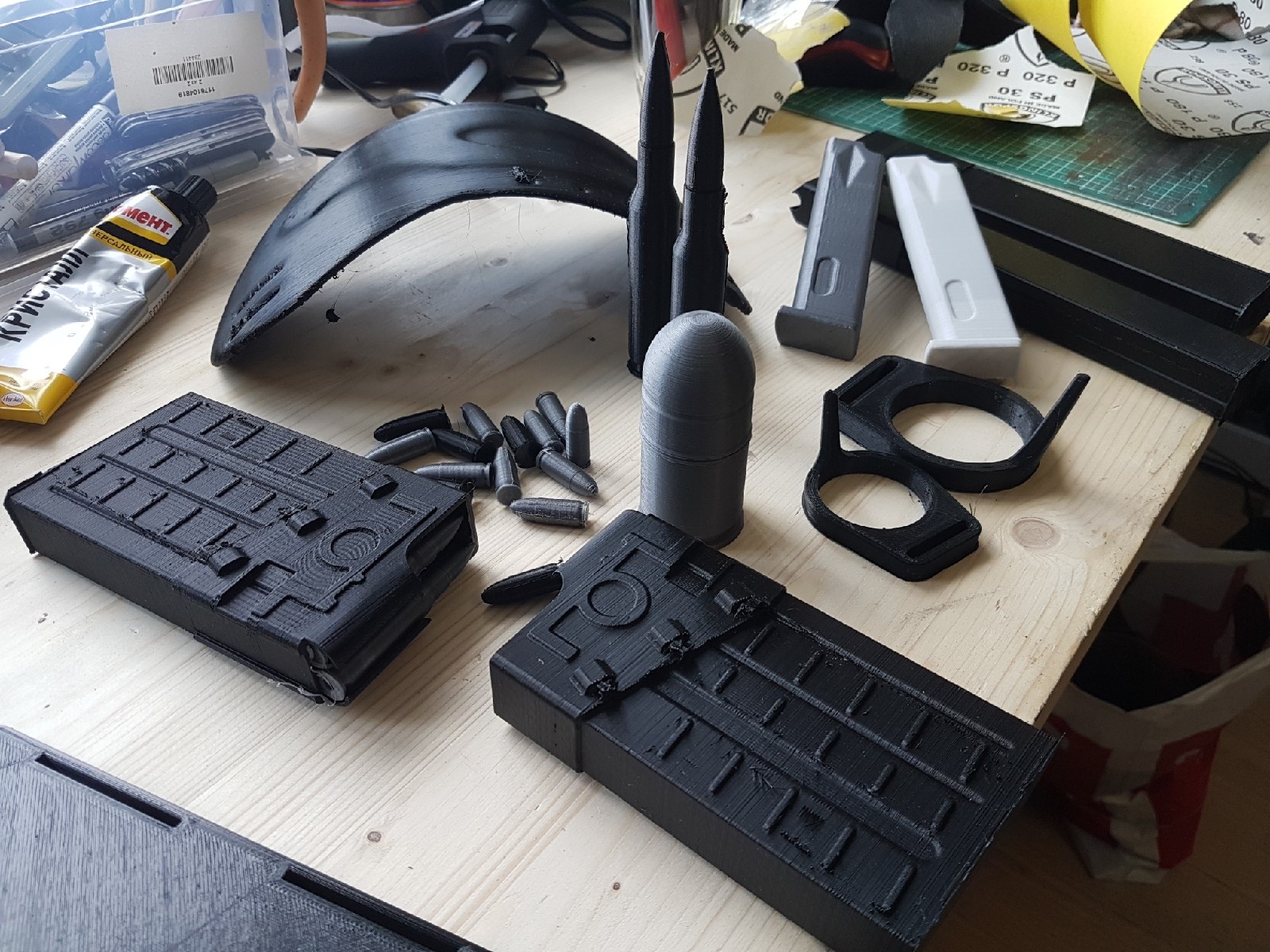 Due to... budget limits I had to figure out something to resemble Chris Reeves Spec-Ops knife and sheath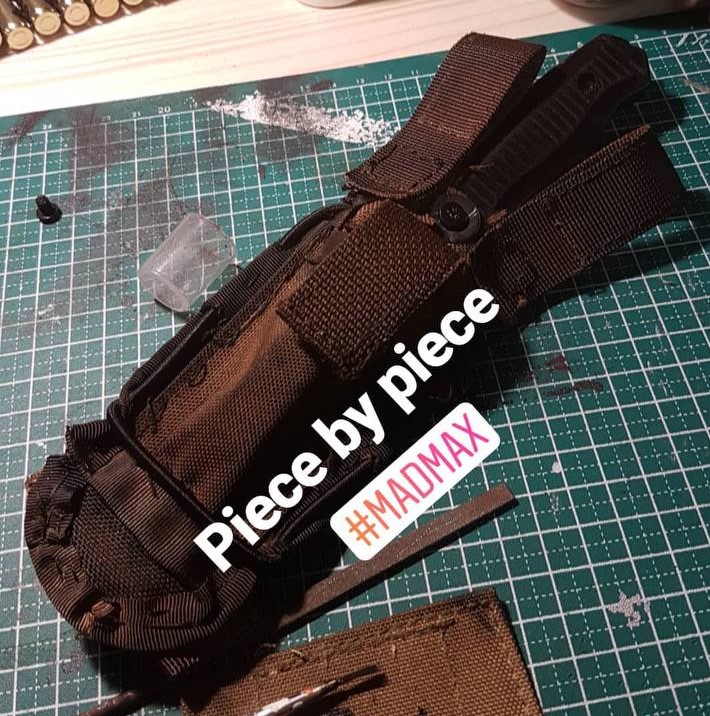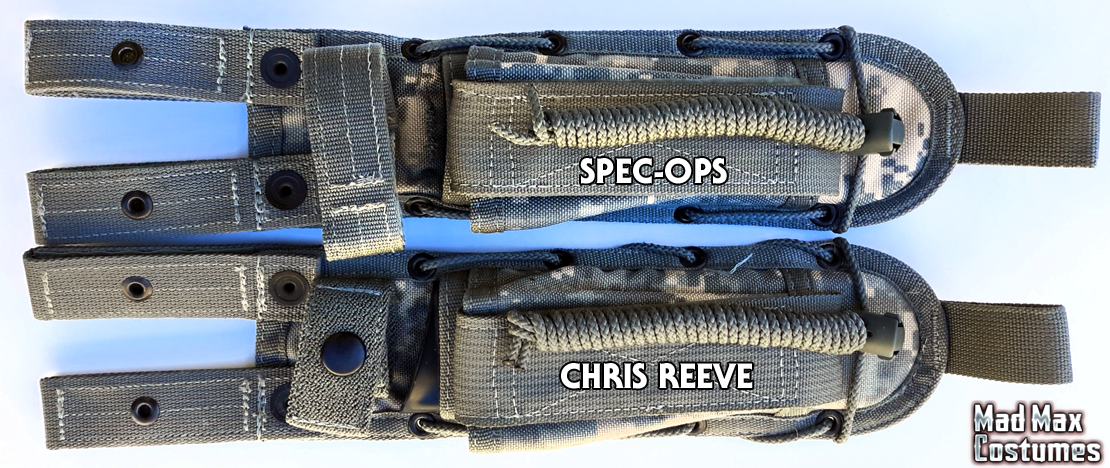 Leg brace
Easiest and the most logical way was to buy a real one and do a little overhaul
Unfortunately, parts of the original brace harness had to be left as they were, otherwise brace wouldn't hold on it's place at all (funny enough, in some scenes Max has his brace desperately hanging below the knee)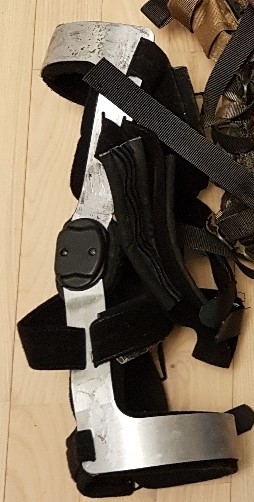 Nux's double barrell shotgun
Since in 2019 I wasn't much into propmaking and 3D printing, I got this shotgun ordered, but will still drop it here for the complete picture
A couple of elements
that I won't talk about here (they are either insignificant or inaccurate to lack of the budget)
Boots were supposed to be Under Armour Valsetz boots (I used the closest option I could get + dirt and weathering helped a bit)
Pants got processed the same way as the jacket (sanding, alcohol, powder pigment), so not much to say about them
Leg panel and holster were basically torn with a saw knife and weathered with acrylic paint\pigment, but there are no decent photos left
So... that's about that
Throwing some scene photos on top (featuring my friend Olga (instagram.com/frau_haku)
and even some action, if you can get through my "acting" part (surprisingly, no part of the costume was damaged)
Thank you for your time!
Hope it was somewhat interesting to read!