NEW SUIT FINISHED, SEE POST #11 BELOW FOR PROGRESS PICS

FIRST SUIT
So this is my first post. I was in a cosplay contest and I was Spider-Man. This was my first cosplay and my first suit build. It turned out pretty well, I guess.
My suit is made entirely from ordinary clothes. I will show you how I made mine.
You will need:
- Two red long sleeved shirts (one that fits you, and the largest size available for the second one)
- One blue long sleeved shirt (that fits you)
- A pair of blue leggings that match the long sleeved shirt
- A pair of shoes (I used boxing shoes)
- A black sheet of foam
- 3-4 sheets of foam (any color, as this is only for the face shell)
- metal mesh
- a plastic sheet
- 3x 4oz bottles of slick black Tulips puffy paint
- one small bottle of red puffy paint
The upper half of my suit is made from red and blue long sleeved shirts. The lower half is made from ordinary blue leggings which I tried to get the blue as close as possible to the blue in the shirt. (sorry for the super crappy image quality, my phone camera is not exactly the best)
I then drew the main pattern on the red shirt to follow the suit's pattern. I layered it on top of the blue. And this is how it looks:
And then I moved on to the mask. For the mask, I followed dal1lomo's tutorial on how to create a Spidey mask from one side of a t-shirt. You can watch that here:
https://www.youtube.com/watch?v=dW_2q4cv_tE
This is where you use the second red shirt. My tip? Use the back half of the shirt. Cut off the sleeves, but
DO NOT
throw them away yet.
And for my face shell, I also followed dal1lomo's tutorial for a foam face shell. Here's the link to that:
https://www.youtube.com/watch?v=c6AW6Hznw3A
I coated my face shell with paper mache and spray painted it red. In the picture, I put in lenses taken from a pair of sunglasses (which I took off later on because it was getting too hot and it fogs up inside)
For my lens frames, I took a plastic sheet, cut it to shape, sanded it, and painted it black. For the lenses themselves, I used a metal mesh that I found lying around at home, cleaned it and painted it white. Here's my mask so far with the face shell. Lenses are not yet attached. I had to redo the lenses because the first ones I made were too big.
For the boots, I used a long sleeved red shirt, cut off its sleeves and fashioned them to form a sock-like shape. Sorry, no pic.
So here's what you got so far:
I then hand stitched everything, added a U-zipper and asked my friend's mom to double stitch everything up for me.
Moving on to the front spider, I printed the front spider I got from kenlandrum and taped that onto the black foam. I carefully cut it, making sure that the legs are cut neatly. After cutting the front spider and being satisfied, I glued it onto the chest.
Now onto the weblines. I used a permanent marker to mark where I will be applying the puffy paint. I recommend not using a permanent marker, as it spreads everywhere when it gets smudged.
For the back spider, I screen printed the back logo which I also got from kenlandrum onto the back. The screen print is only a guide for the puffy paint. Tip: when puffy painting the back spider, outline the edges first with the red puffy. Then slowly fill in the spider until it looks good.
(You don't really have to do the screen print for the back spider. I just did this for the sake of accuracy)
And after hours and hours of hard work, I finally puffy painted the whole suit.
For the shoes, I cut off the soles and did the shoe-inside-and-sole-glued-outside method. Again, sorry for the lack of pics
My webshooters, I got from kenlandrum and had them 3d printed from a local 3d printing shop. Here's the before and after paint job:
I used magnets to secure them in place on the suit.
And bam! My suit's finished.
I WAS thinking of adding the blue brick pattern, but I only had three days until the contest, so I decided not to. My total work time would probably be around 2-3 weeks. I added zippers on the forearms like in the movie, and also at the ankles. Now you may notice that the belt is too thin. That was due to the stitching. And also, the face shell made my head look big I was also thinking of making a new one, but I didn't have enough time. But hey, at least I won.
It wasn't a major contest, it was just something for a school event.
I will be making another TASM2 suit soon, and this time done right.
Thanks for reading folks. Tell me what you think.
I apologize if the post is a bit messy and doesn't follow everything too well, but like I said it's my first post.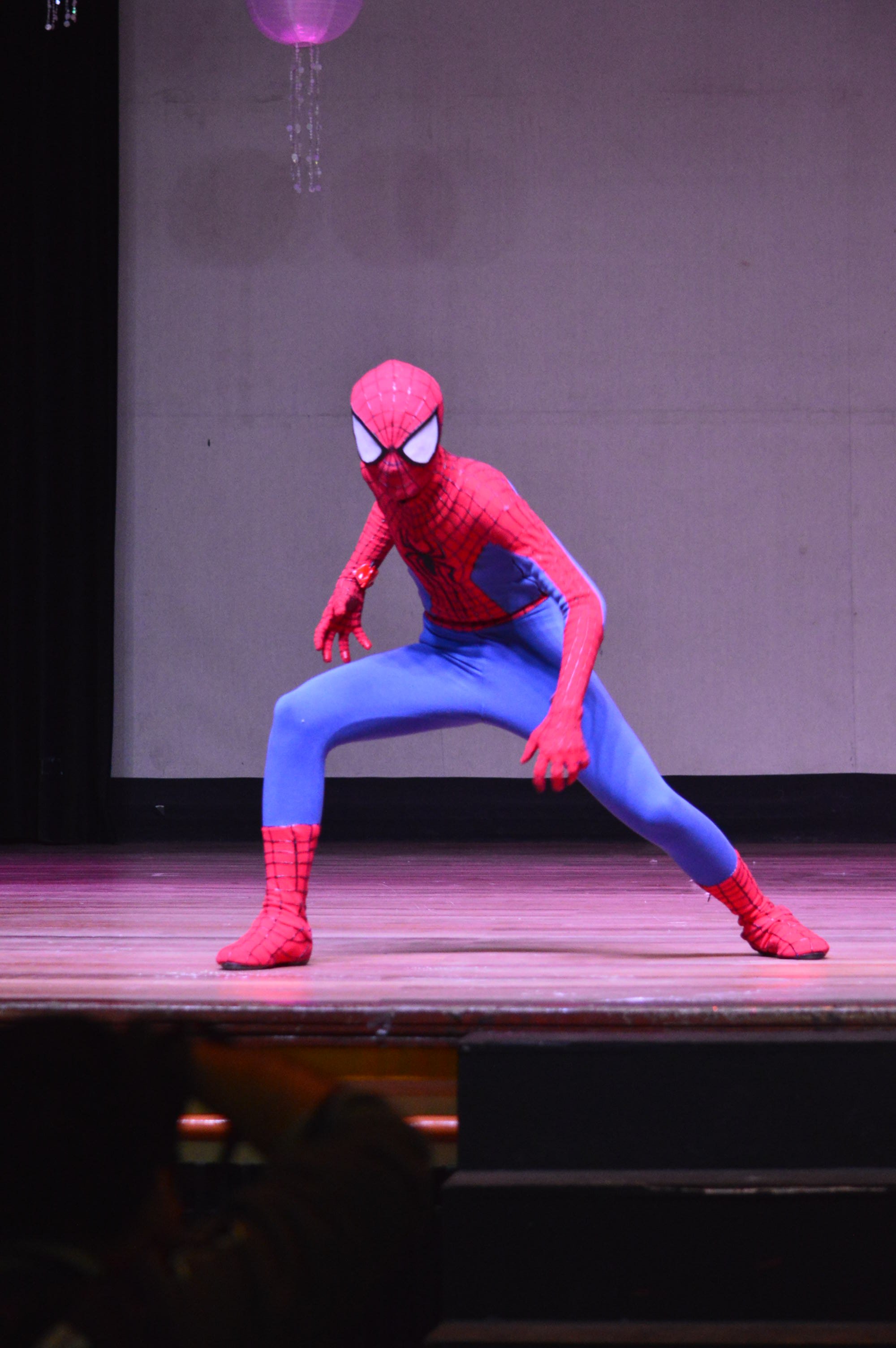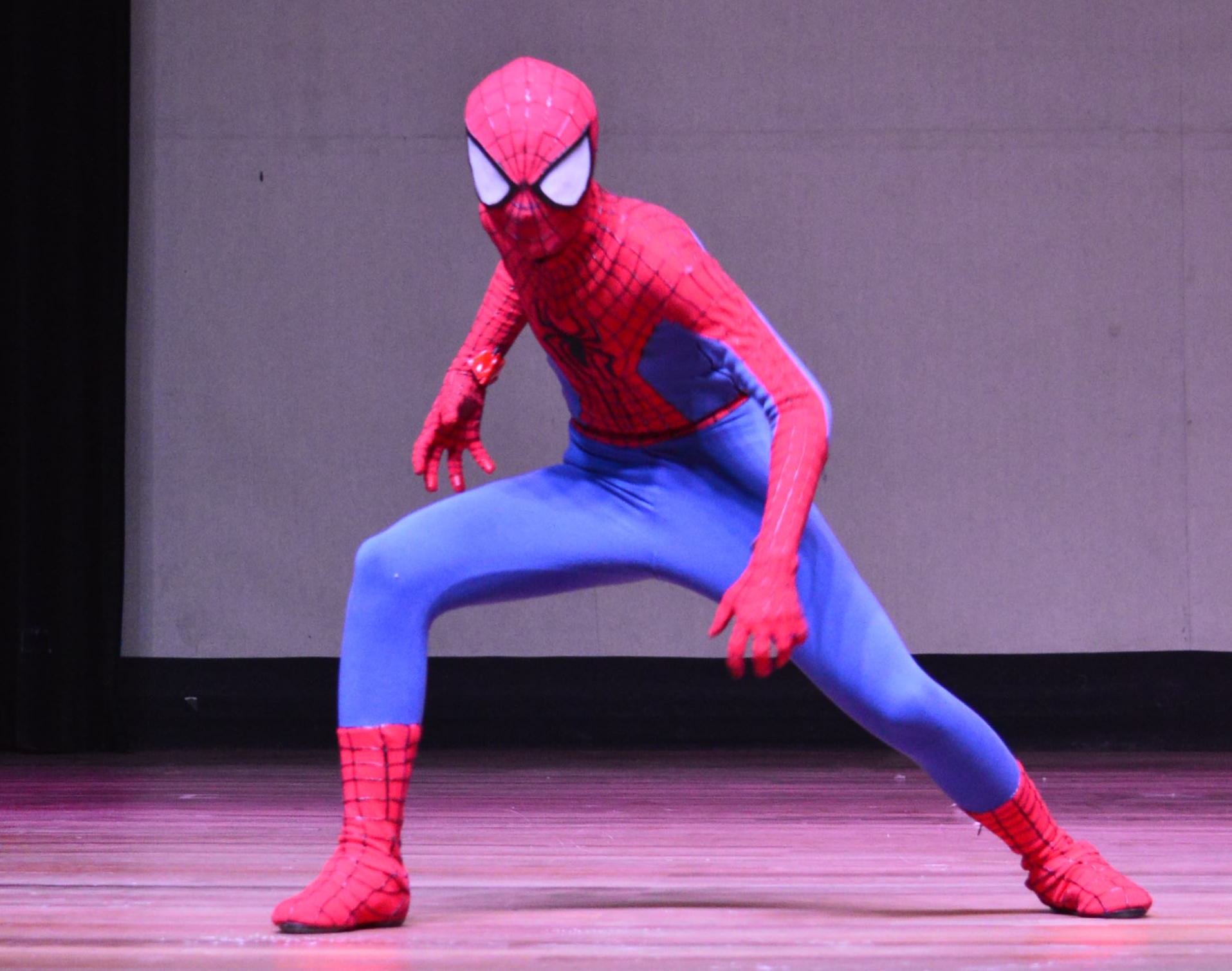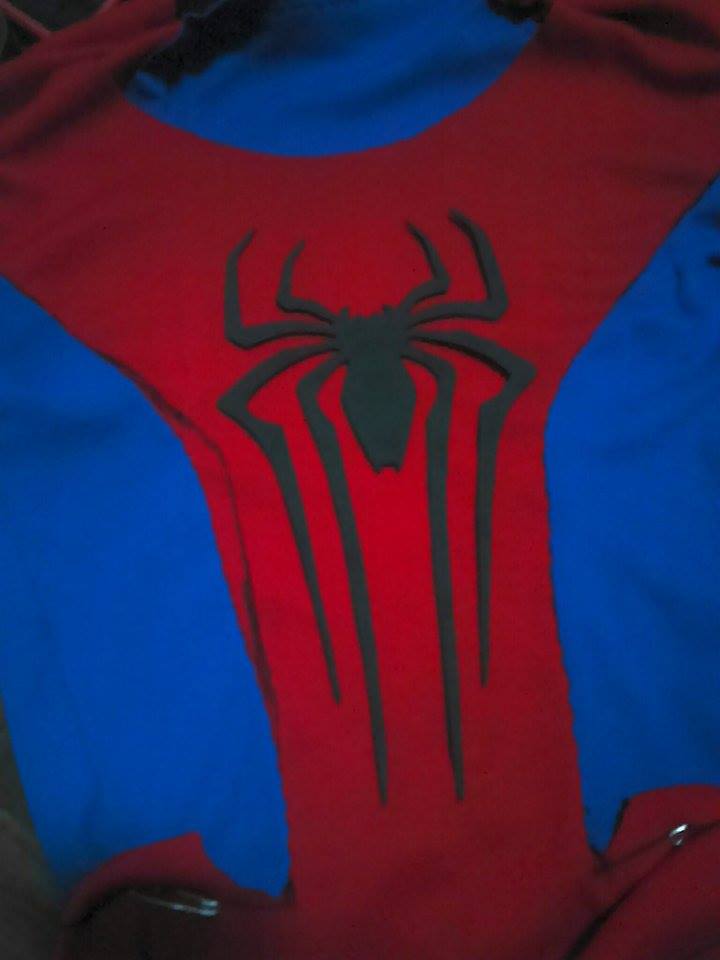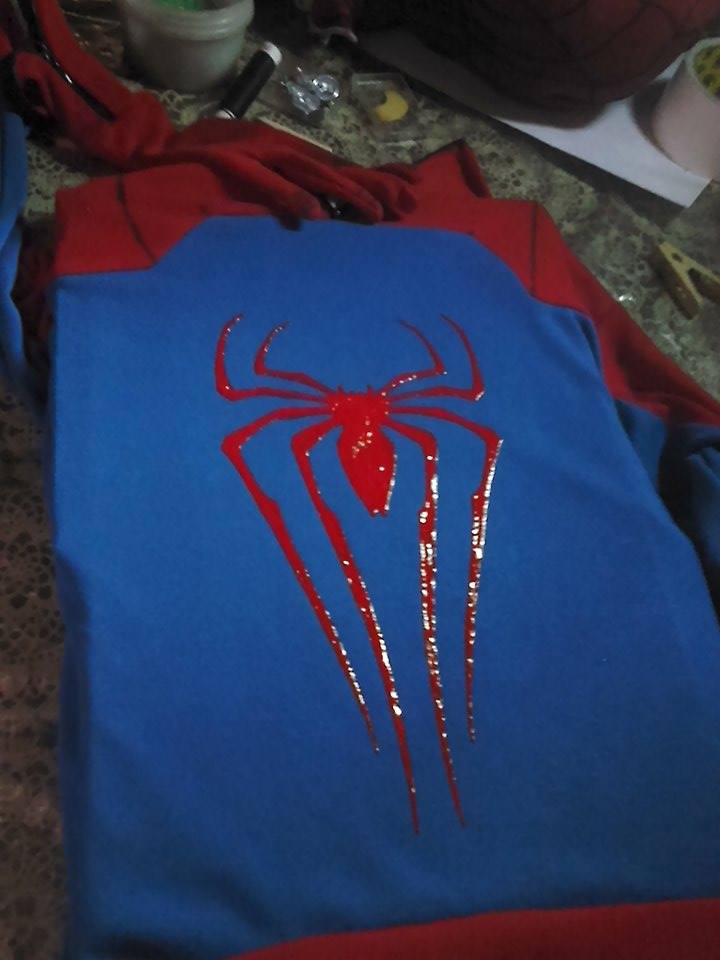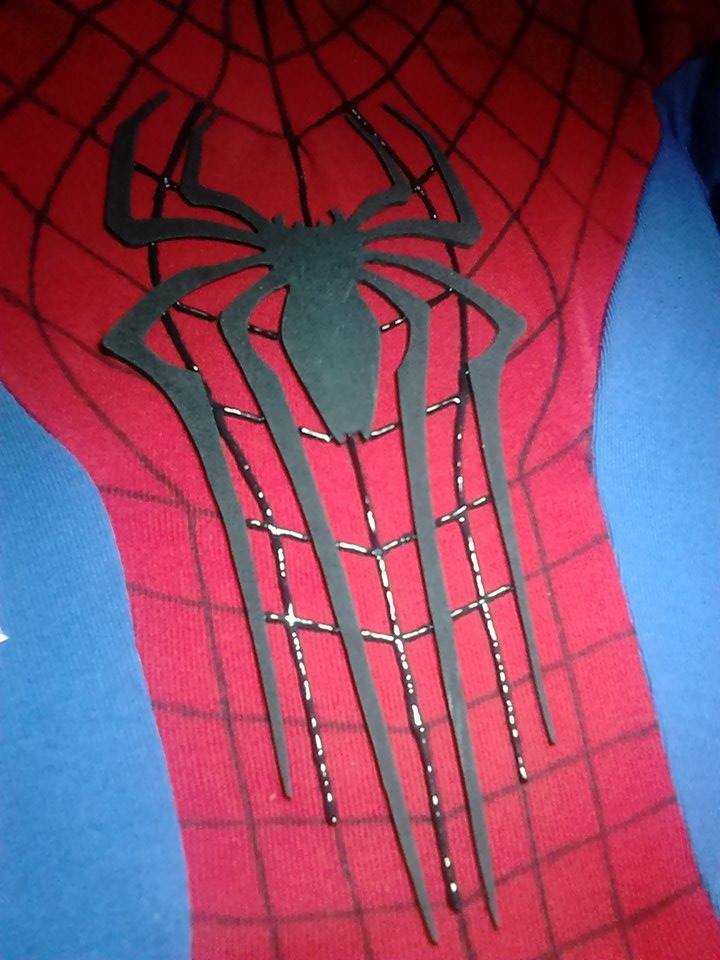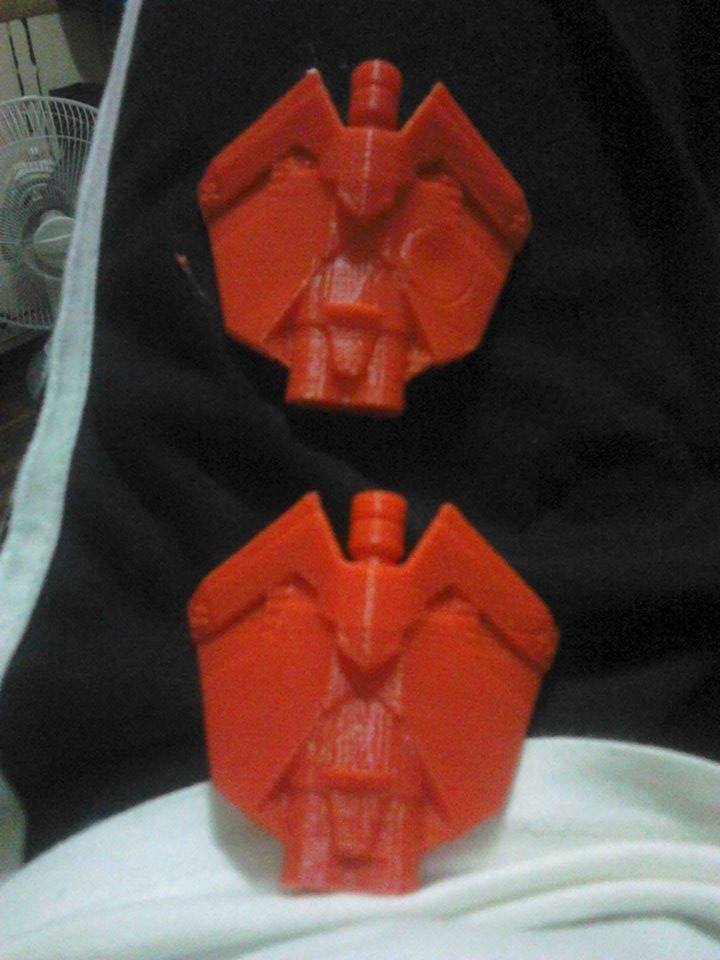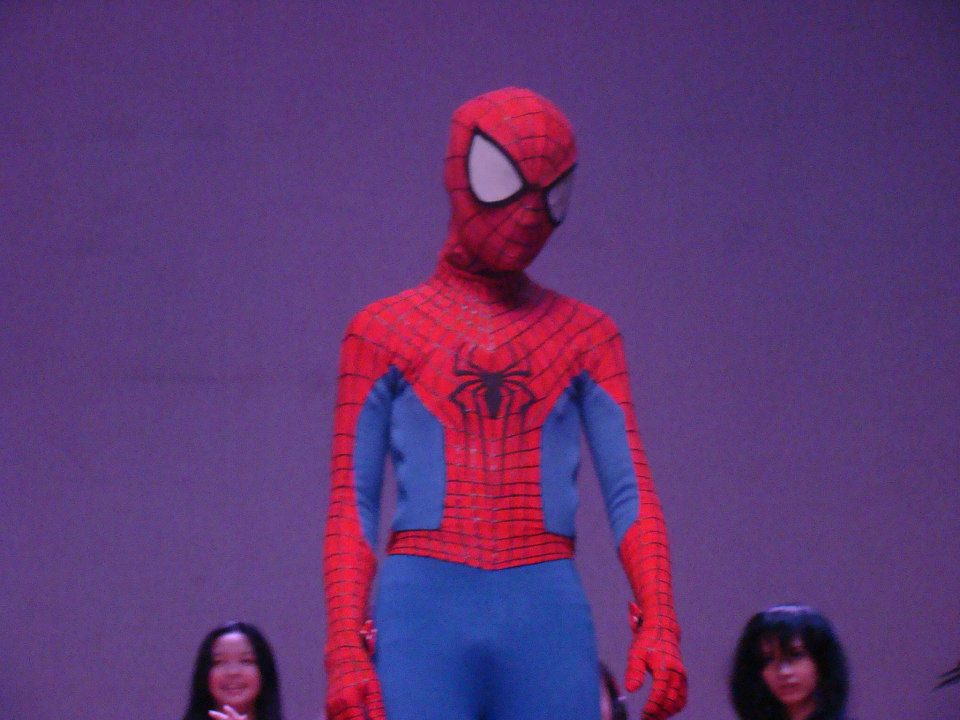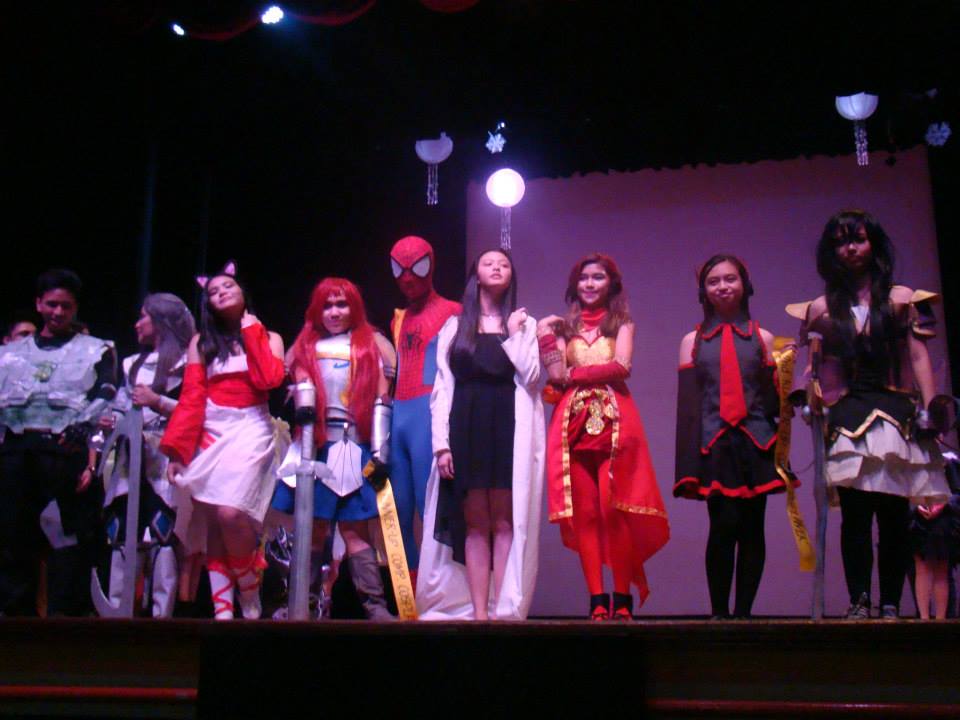 Last edited by a moderator: