Hello all! Dave from Heroic Replicas here.
I finished up my He-man Sword of Power, based on the original toy made of two halves: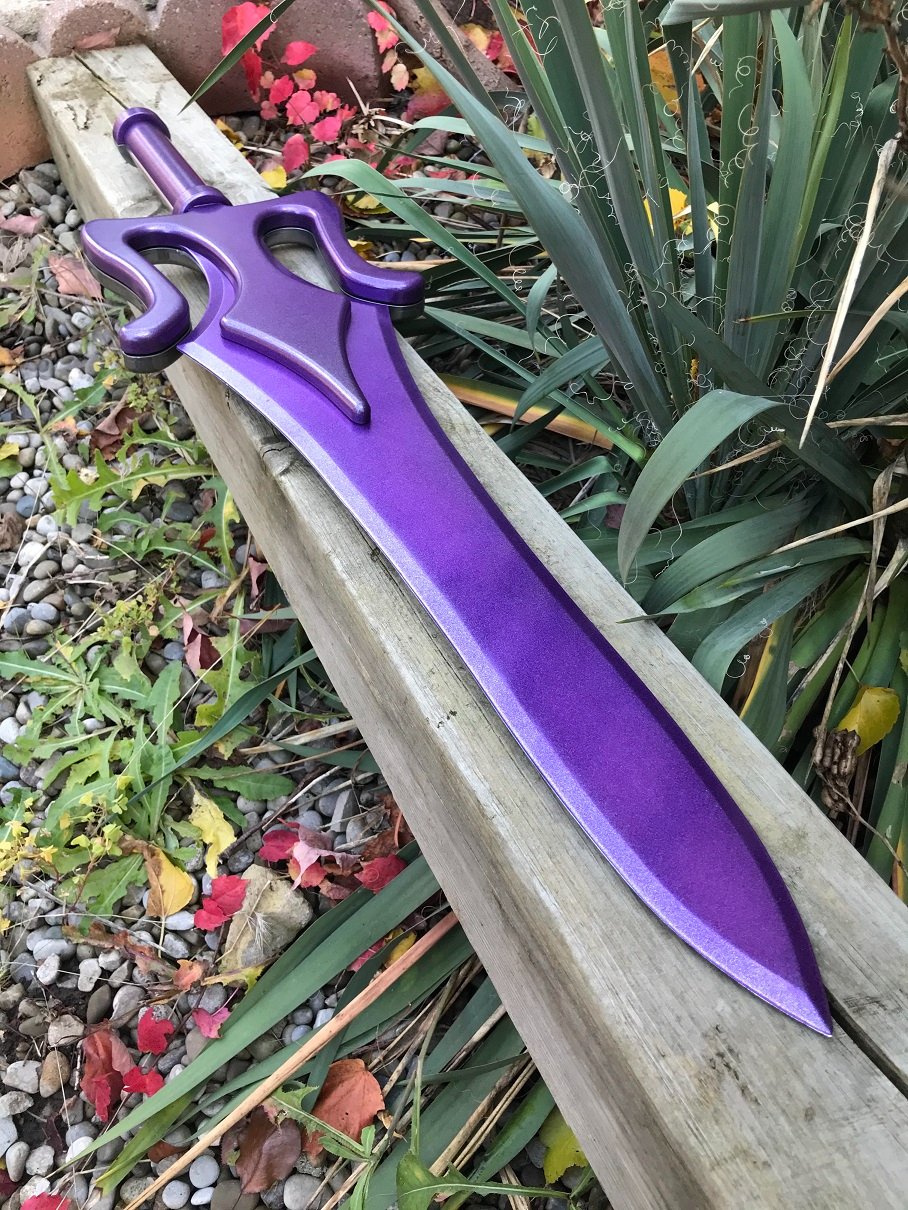 The two halves fit perfectly together, held in place with steel dowel pins and magnets. The magnets are strong enough you can lift both halves holding onto only one half. Blade is steel and hilt and handle are machined aluminum. Powder coated, they are brilliant in-person.
More photos below.