Sr Member
RPF PREMIUM MEMBER
About 8 years or so ago, I picked up a couple of broken MR "Star Trek" Tricorders on EBay. This one was in the worst shape and was basically a pile of parts in a box with scratches in the metal. The electronics were a total loss, which was absolutely fine as I did not care for the electronics in any case.
Over the years, I had repaired the damage to the metal, polished the scratches out of the screen, reassembled the prop, and replaced the strap but one thing had me stuck short of completion. The control panel was badly damaged and completely unusable, with a deformation gauge from the backside near the right-hand watch crown area.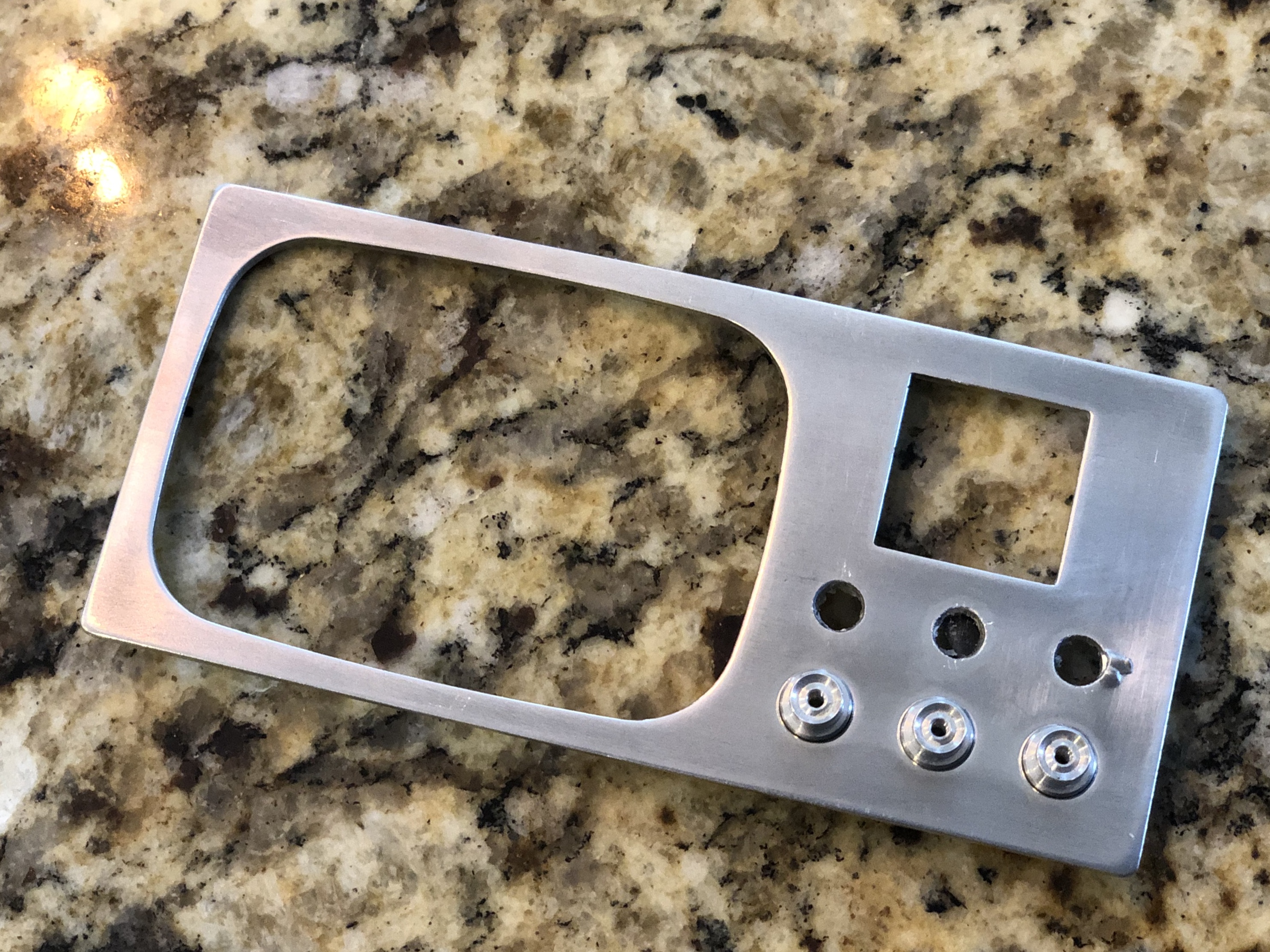 Nicksdad to the rescue! I was able to adapt a control panel from him that also had a much more accurate "Television Screen" cut-out shape than the stock MR panel (which appears to have been the result of MR possibly using the larger and, poorly cut, bad traveling matte lines of the "television screen" seen in some close-up insert shots of the control panel on the show). I tossed the MR watch crowns and used real vintage ones, upgraded the mic material with accurate vintage transistor radio grille, and used vintage T-Jet hubs for the controls.
I can finally call this one done: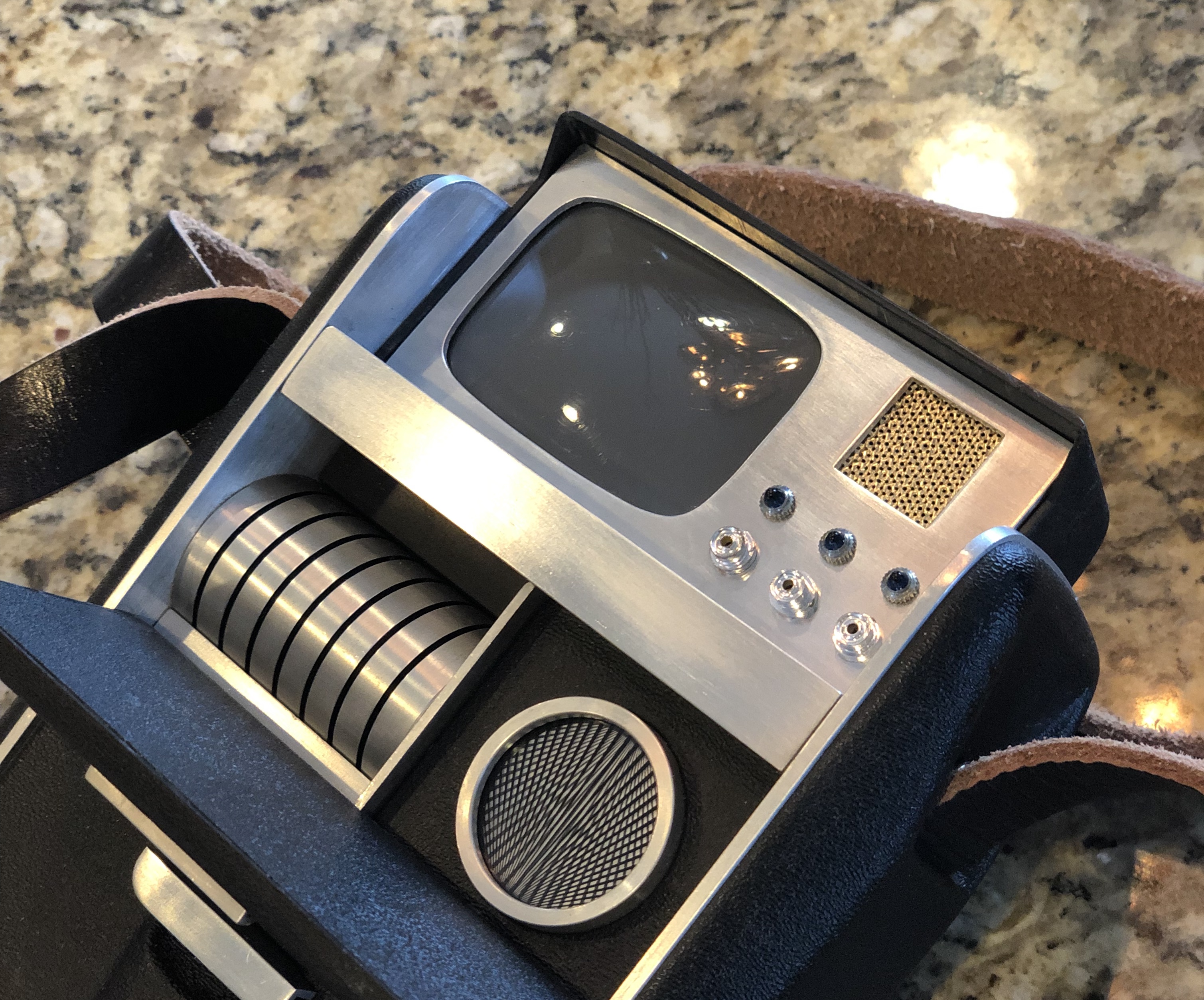 Last edited: