Sr Member
RPF PREMIUM MEMBER
Hi Folks.
This last year I have done a few MR replica repaints for clients, this one features a MR AT-AT from start to finish.
If you know the MR AT-AT you will know the castings are gorgeous but the paint job lets it down really badly.
I have done a few of these over the years, and with each one I do I always seem to find or receive new images of the original from clients and browsing the internet. This time I managed to get some really nice images of what I like to think of as the Hero version seen on screen.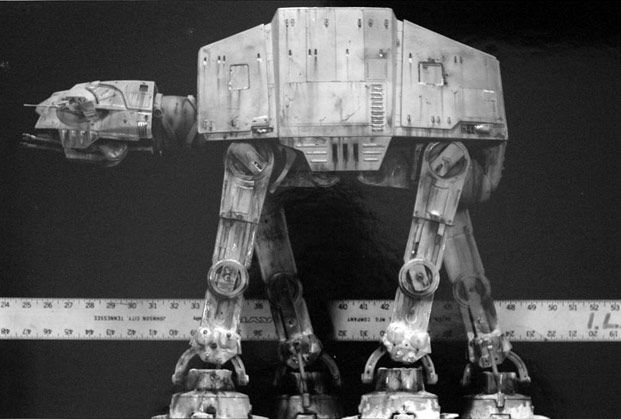 Notice the very visual weathering on the surface with many small paint idents which easily reference this image against the closest model seen during the Hoth battle.
This is the version I will try to replicate as best I can on each re-paint I do.
with that said, heres how a MR AT-At looks when you receive it.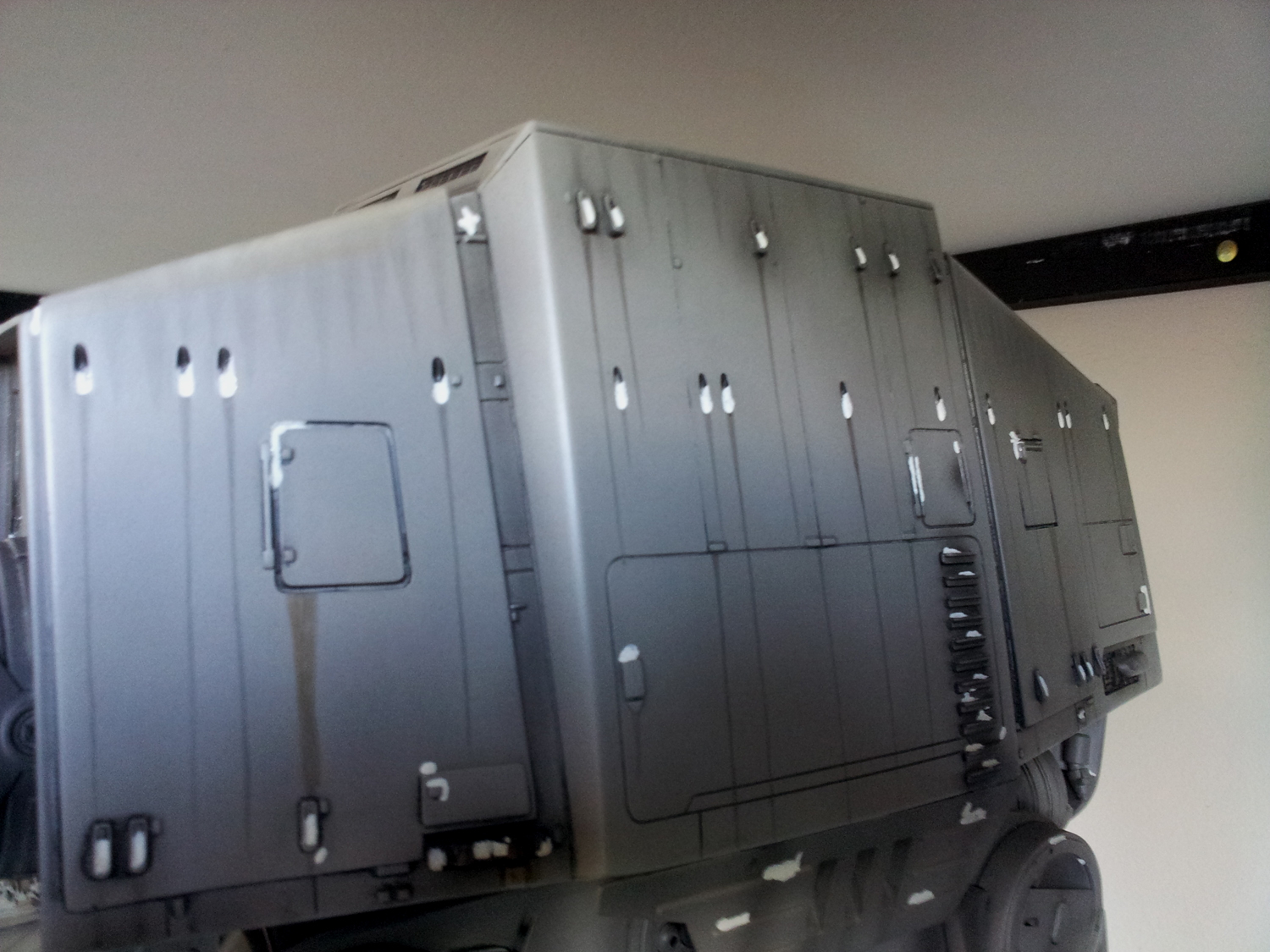 You can see that the surface has almost no weathering detail and the ones that are on there are pretty darn awful. So first thing to do is remove it from its base and clean all surfaces with degreasing agent. After many hours cross referencing the images of the real filming miniature I chose a warm white as a base coat.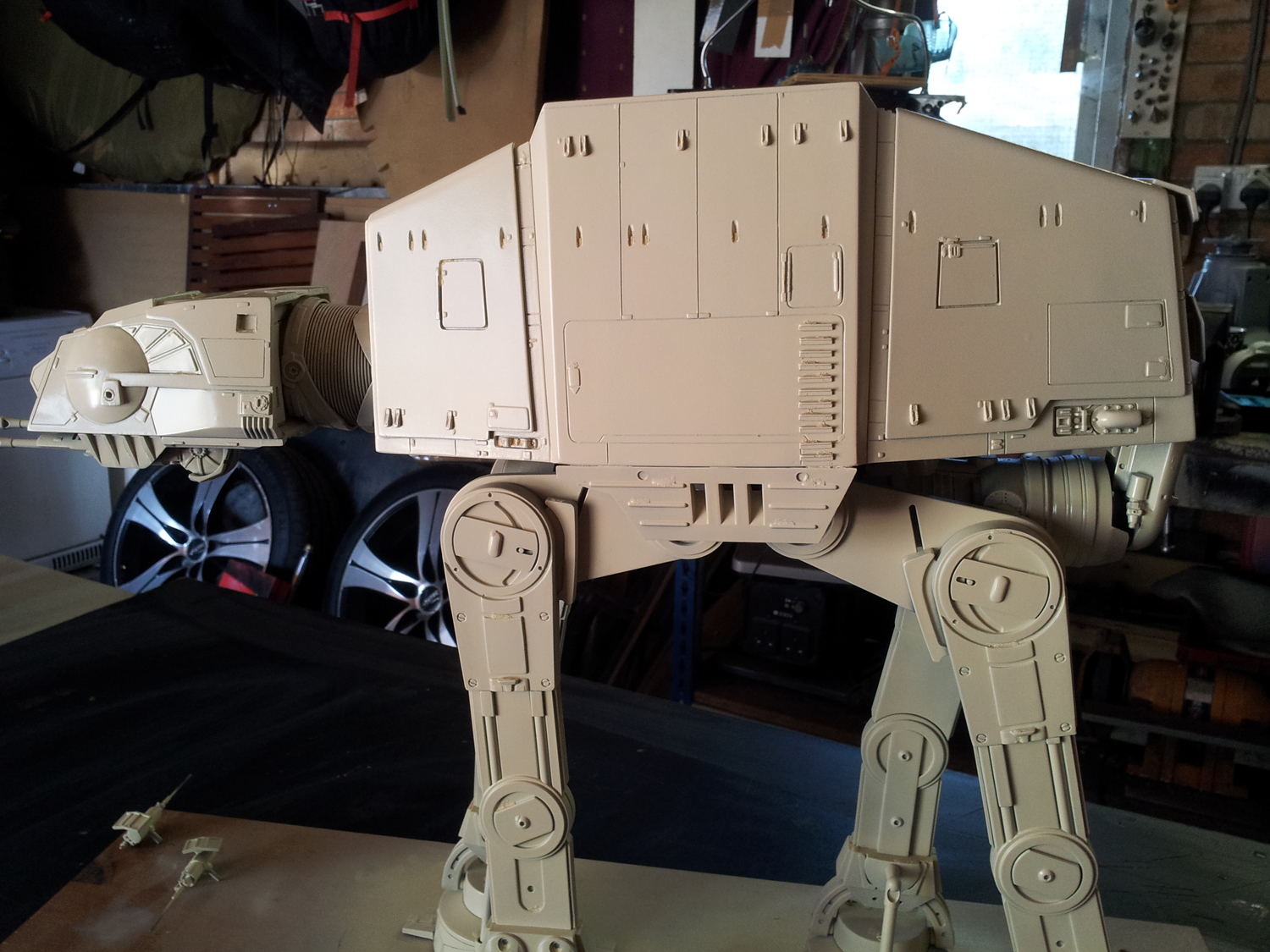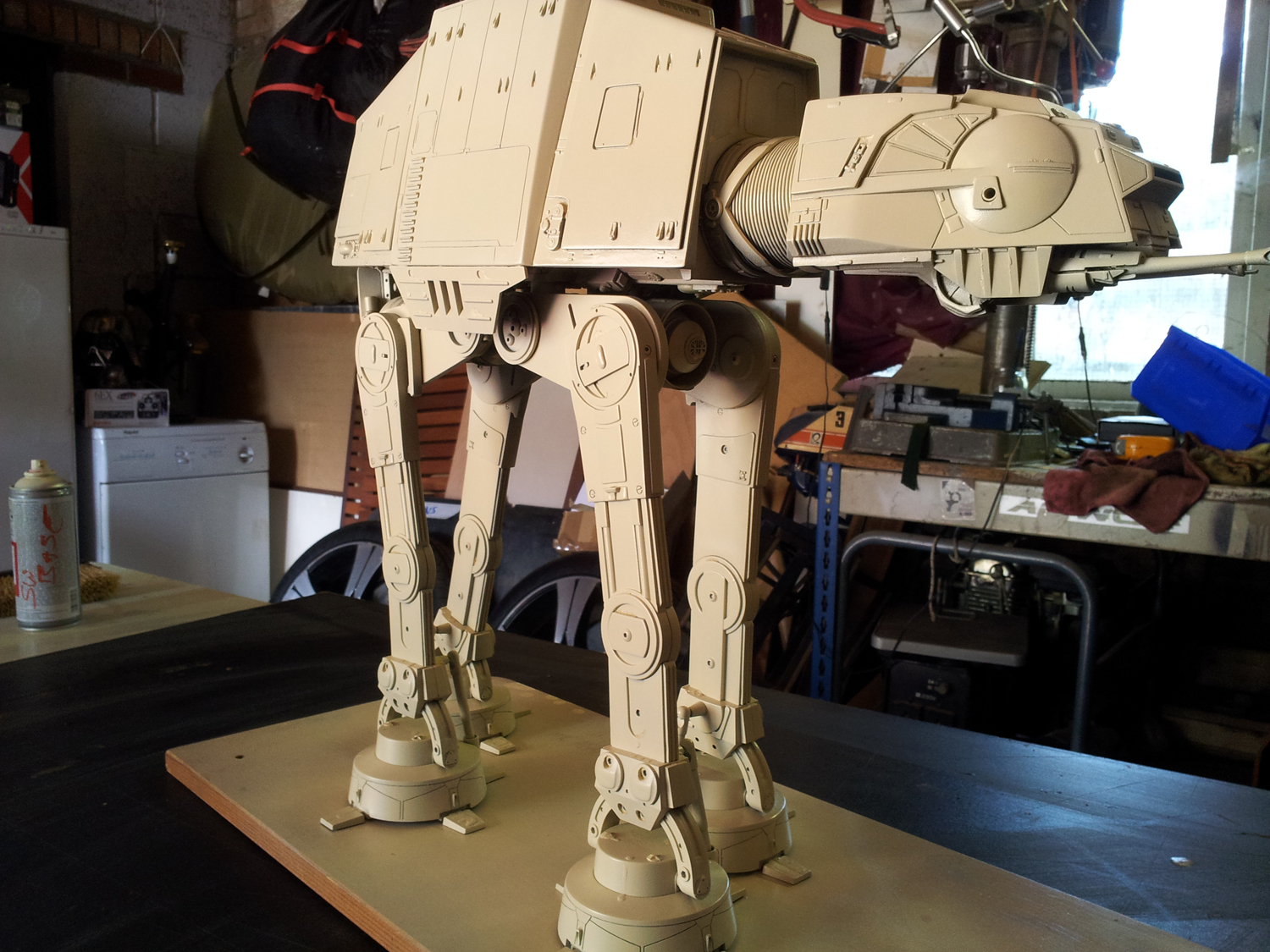 On this version the model has may snow effect "blobs" which are super difficult to remove, so these were left on as the client is wanting plenty of snow on this one. I will be covering the original MR Blobs on the finished piece, so no worries there. Unfortunately my phone camera has a warm hot spot in centre frame which gives a pinky cast to the centre of the image, so please ignore the slight colour indiscretions of the images.
So this is the end of day 1 painting and mounting to painting base.