Yuuuup. Here we go again!
So for those of you who don't know, I built this guy already at 28.5 inches long.
that particular gun had to be shipped to France, so I wasn't able to keep it
This one however, will be made with molding in mind, is 31.5 inches long, and I actually get to keep it! (or two)
I have to somehow top my last build: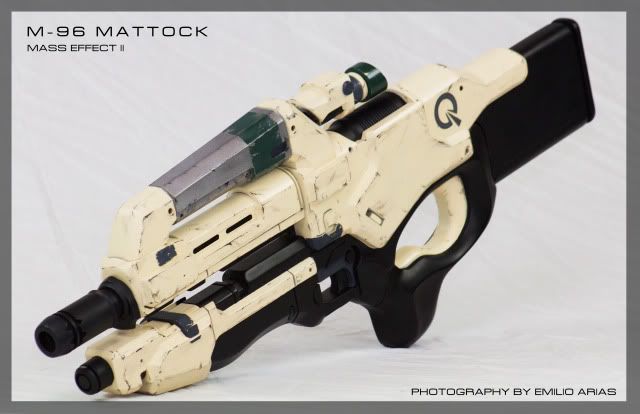 I started with the Scope. This one has a few details that my first one didnt have. Still needs knobs n' stuff.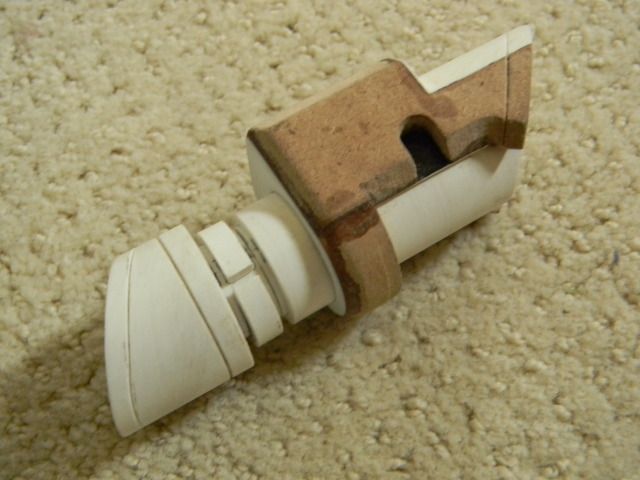 Next was the main body.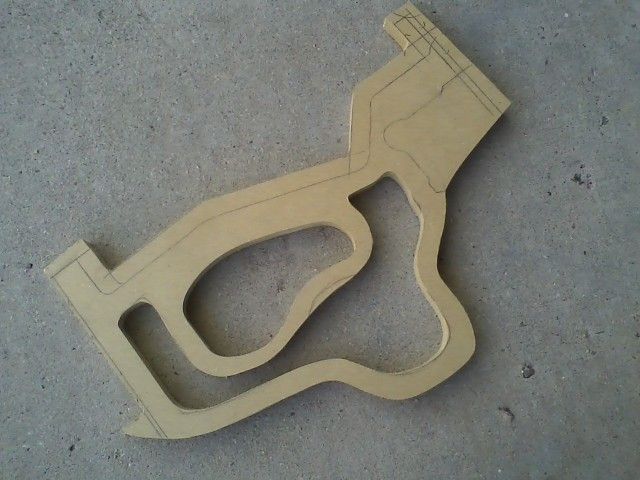 Layering the body/grip, then dremeling the bevels. 60 grit sanding drum, then 60 grit hand sanded, and skipped to 320. This picture has a 120 grit drum on it, but it just burns the MDF and gunks up the drum. Had to switch to 60.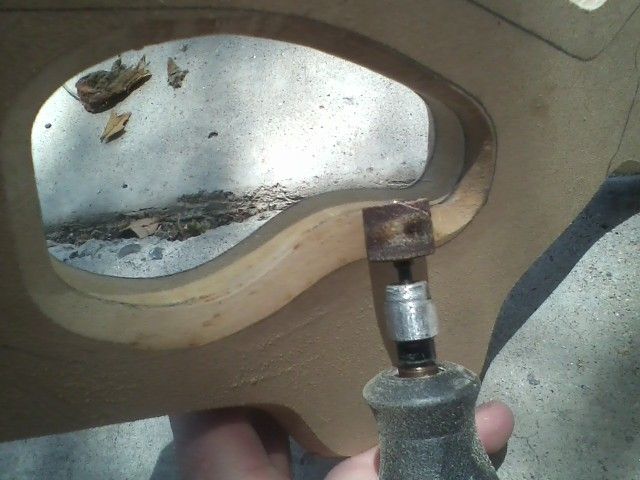 bevel complete!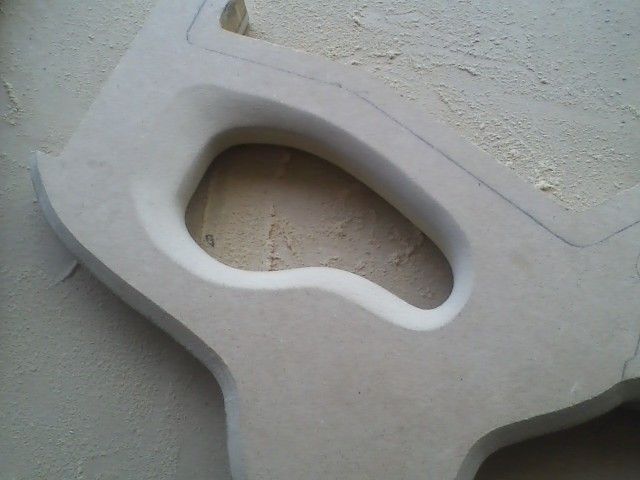 next layer, panel lines started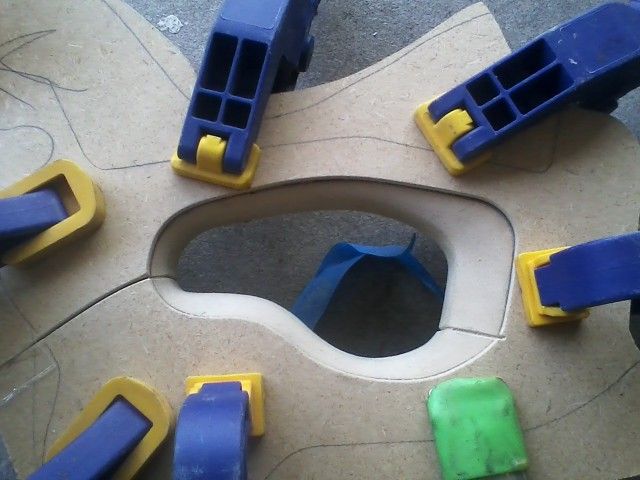 I forgot a detail section above the trigger when I laminated that 1/8th inch layer of MDF. I had to use a box cutter and cut a 1/8th in section out, sand it, and install the panel.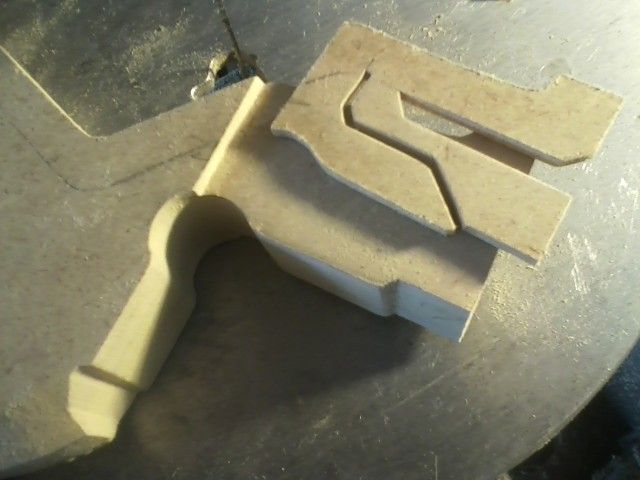 With that part on hold, I did the main nody side panels. this new gun is half swiss cheese.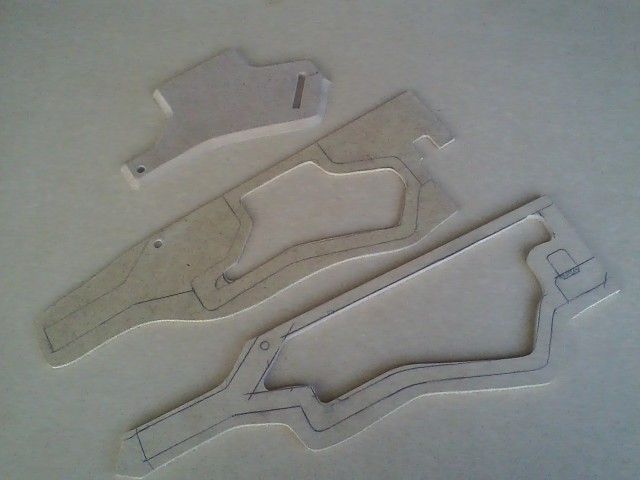 My scroll saw cuts and bevels are getting much cleaner. Might not even need filler on this build if I'm lucky!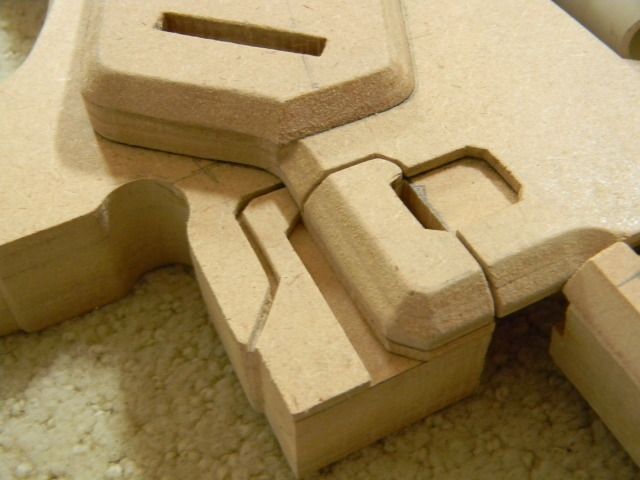 Here's how I layered the MDF on the outer barrel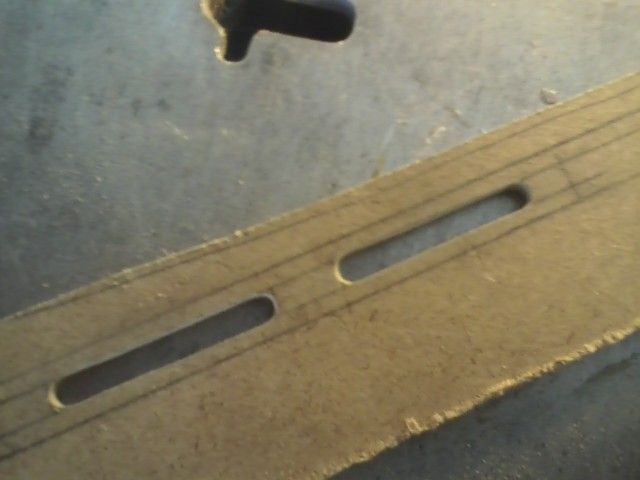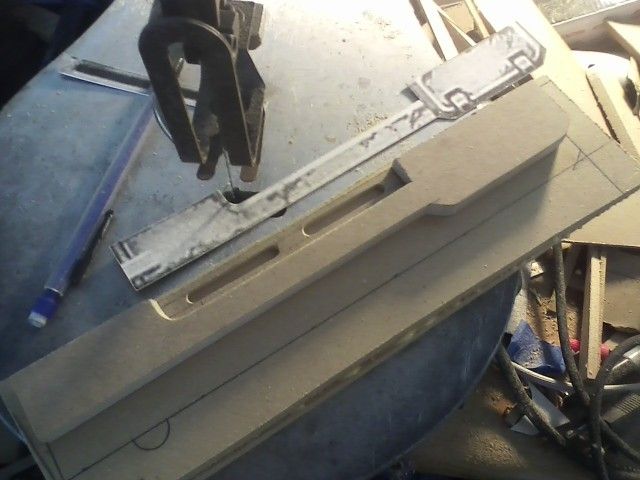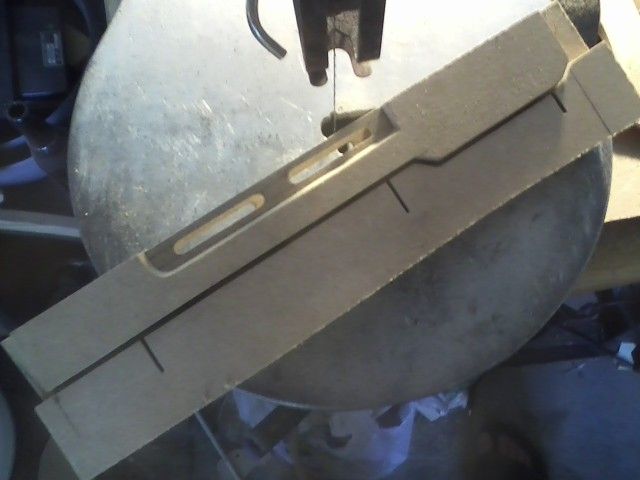 More on that later..
Lower grip!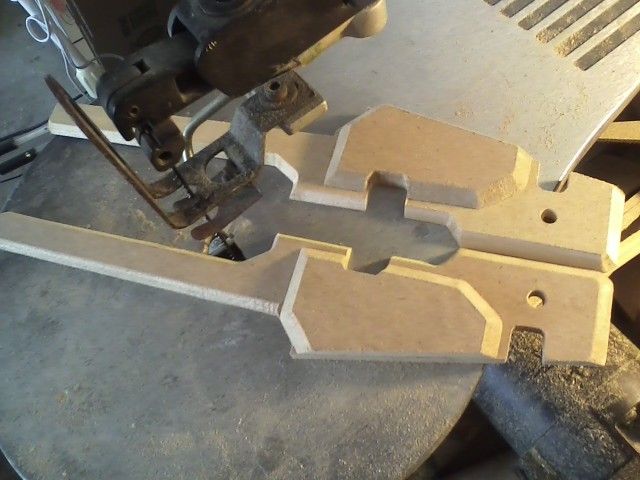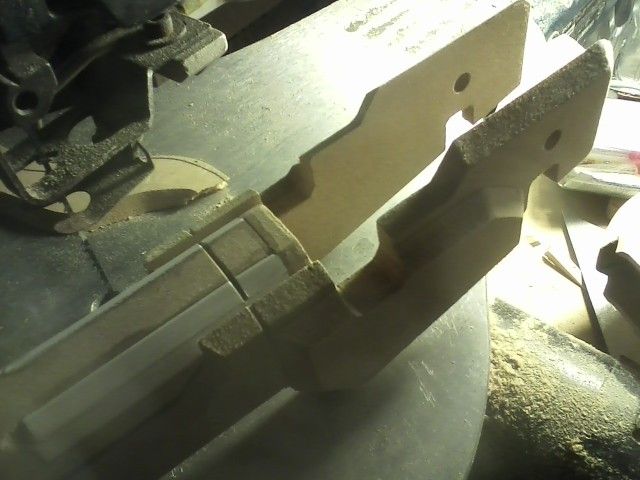 I use my scroll saw to make risky cuts like this one because I usually cant find my hand tools buried in MDF scraps!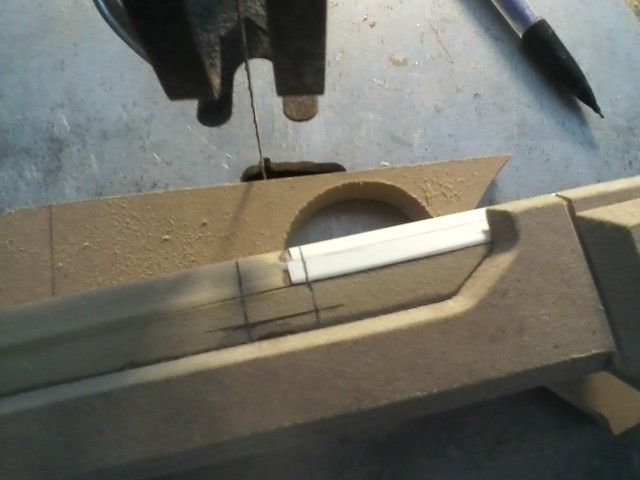 using styrene for teeny tiny bevel details for where that cut went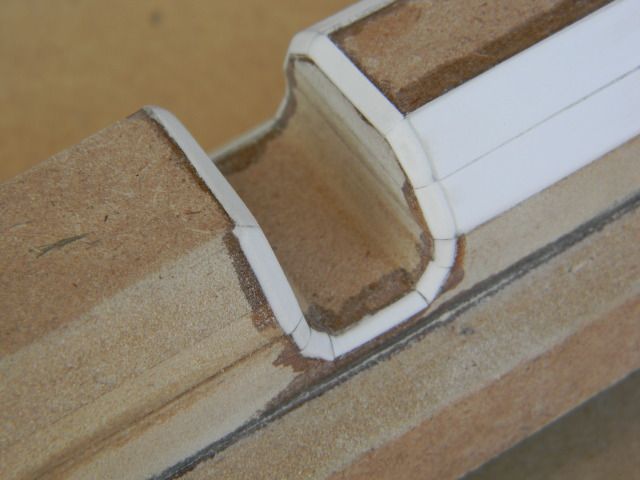 This part has a double bevel half way down the top. one at 30 degees and one at 45.
I layered styrene to preserve the detail in the otherswise soft MDF.
More bevels and detail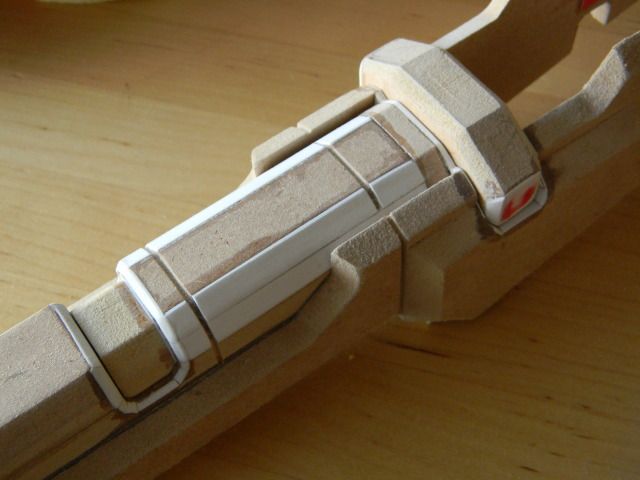 Lower grip skins. Those oval cuts were annoying!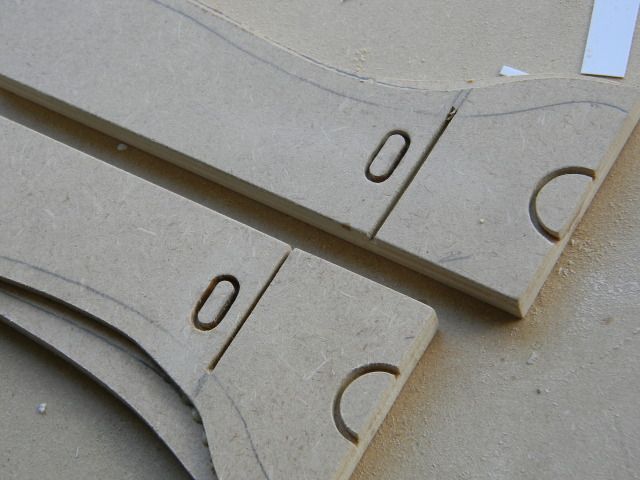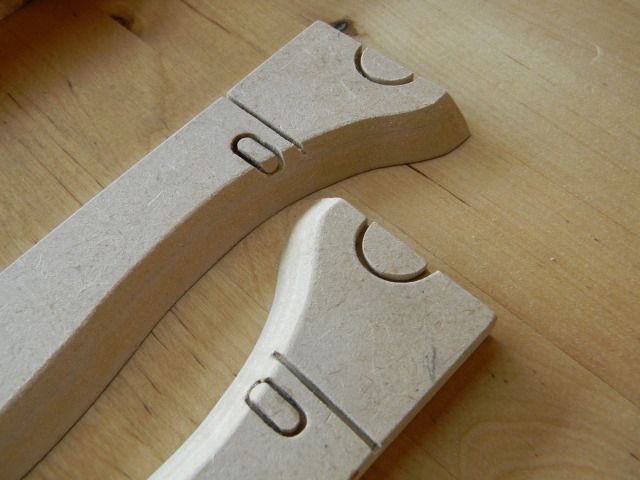 The almost complete grip assembly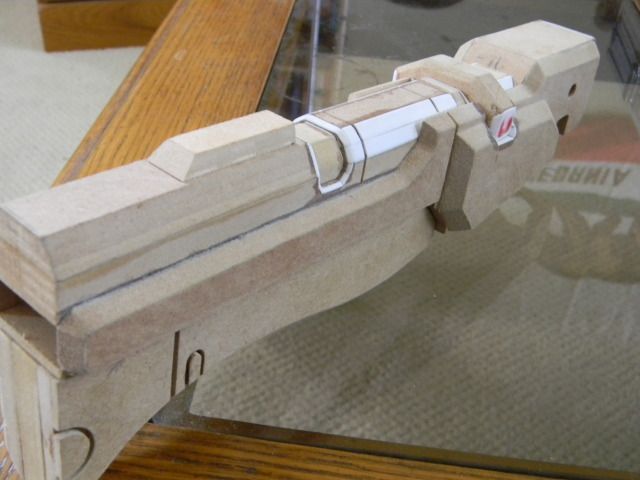 I'll have more on the stock and carrying handle Next! Stay tuned. (Sorry for the potentially overly long post)
Last edited: