I've always loved the mid-century sci-fi aesthetic of the Mass Effect games, and the Normandy SR2's design typifies that mood perfectly. The long, thin lines; the bold colors; the chunky geometric decoration; I adore it all.
I ordered a 3D print off of Etsy. When it arrived, I was pretty disappointed. While it was obviously a good 3D model, it was printed in filament at a pretty low resolution. But I decided, what the heck, it was only $30, lets get crazy and beat the devil out of it. So I cut it into bits, filled and sanded and then filled and sanded some more. Some parts I had to just toss out, like the engine cowlings which were printed solid, and needed to be hollow. And the fins on the nose and tail, which were both wrong, and didn't print correctly anyway.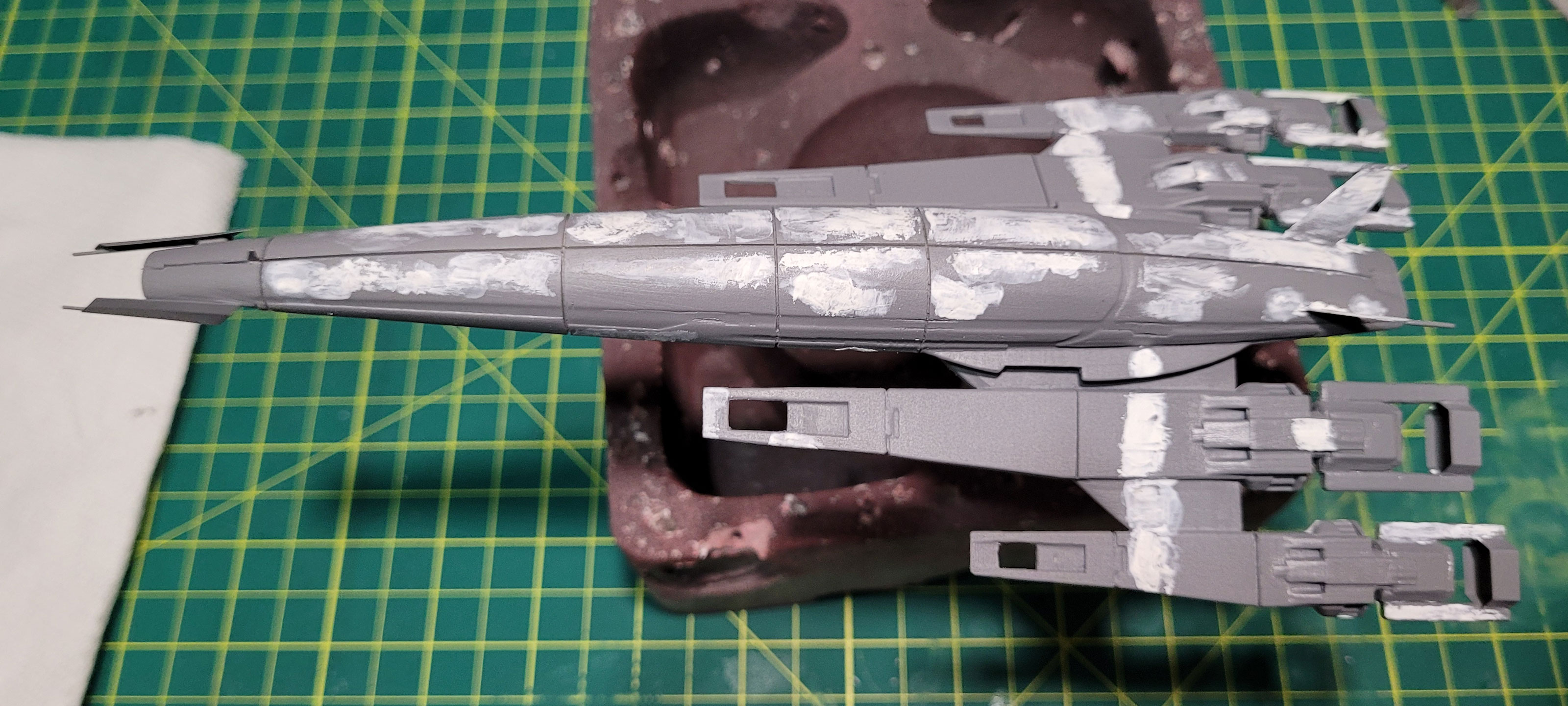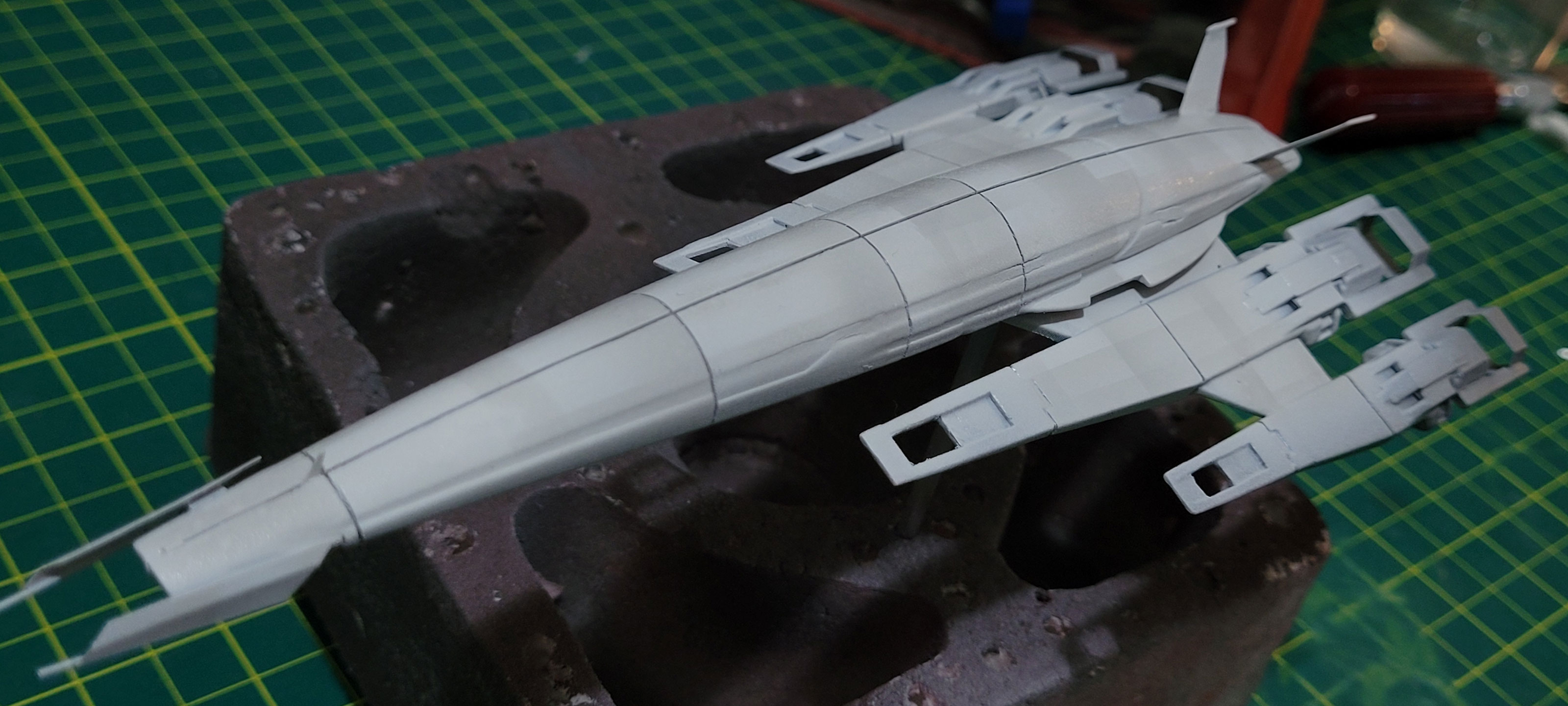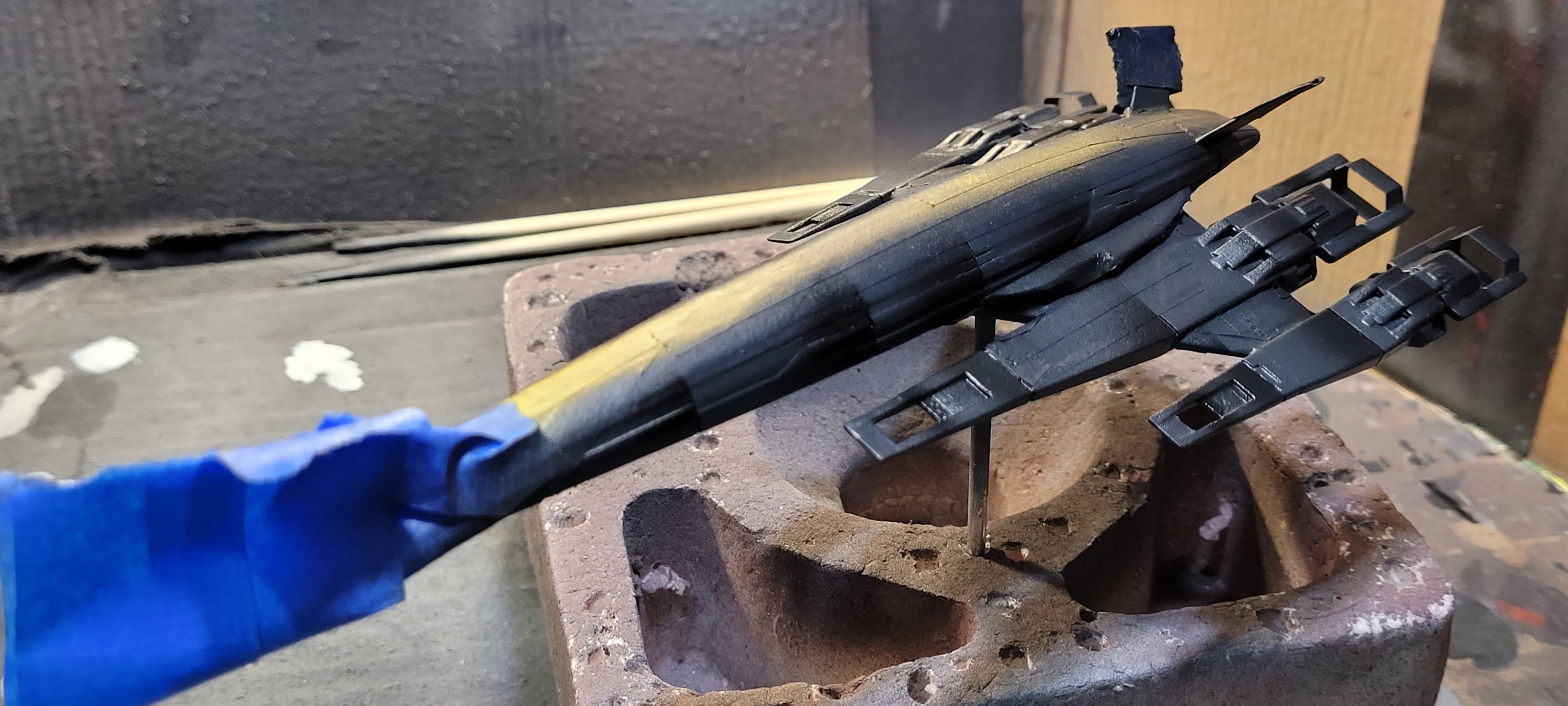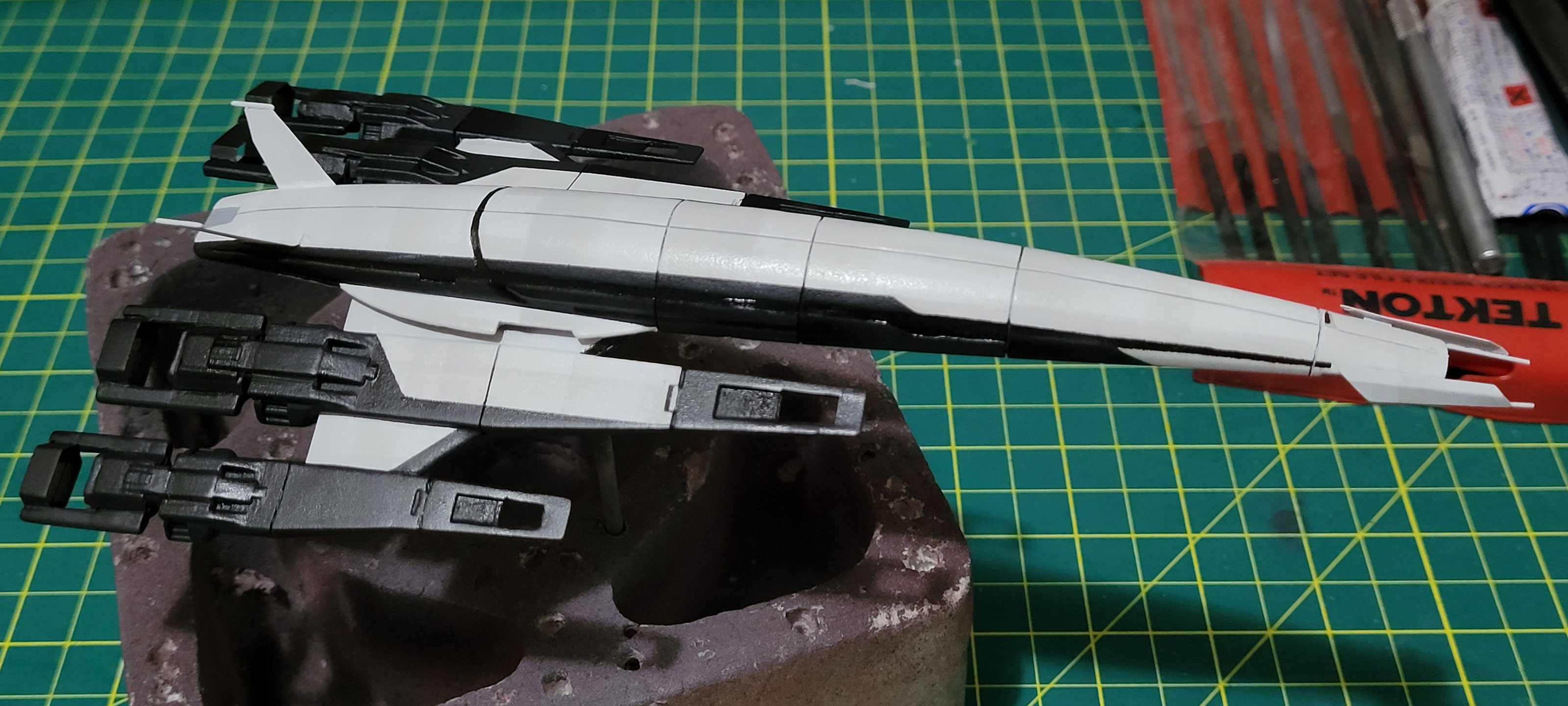 Once I had it painted, I designed and printed my own decals. These were so very tiny, as the model is only about 8 inches long. But those decals made all the difference and I'm super pleased with the results.
Hope you like it.