Sr Member
RPF PREMIUM MEMBER
Last year I purchased the Back to the Future 25th Anniversary Valterra skateboard replica made by Madrid Skateboards and it rekindled my love of skateboarding. Before I knew it I was searching for the original parts to build my own ride. Almost one year later I had found everything I needed for what is simulateneously the most accurate and least accurate replica ever made.
From above it matches the film version.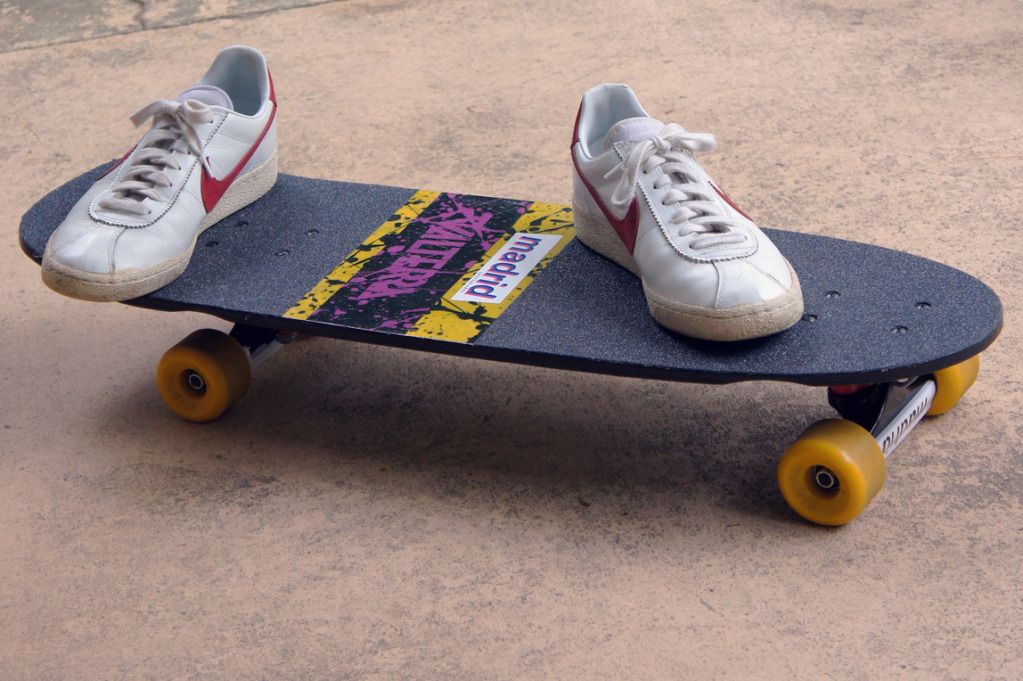 On the bottom I used the transparent version of the explosion sticker because I felt it was a better match for what was already the incorrect paint scheme with blue splatter offset above the magenta. The circle logo above the back trucks is missing the tiny "mfg." but is otherwise a match.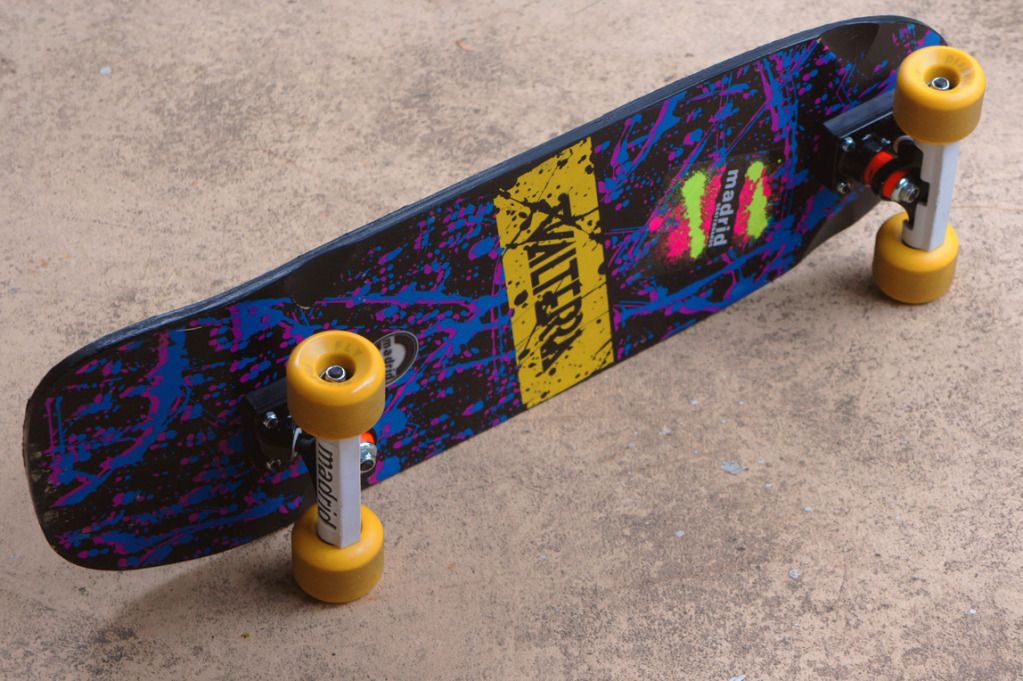 The choice of Sure-Grip's Invader trucks on the modern replica is no coincidence. Using stills from the film and comparing the width of the truck hanger I found the Valterra trucks that come with the board too wide. I debated this for some time and when I finally test fit a Madrid FLY wheel the axle stuck out too far past the lock nut. Frame by frame replays of the film when the board appears revealed bright red/orange bushing sets, and a continuity polariod shows white pivot cups. While the modern Invader trucks come with all black bushings the vintage versions are a dead match. Fortunately, I was able to find a couple of complete new old stock sets with completely useable bushings.
Here are a couple of comparison shots next to the Madrid replica.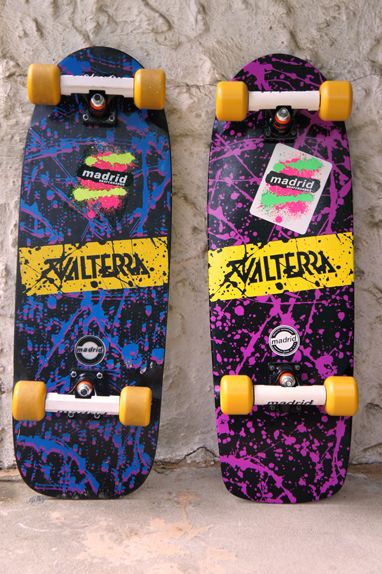 Last edited: