Disclaimer: as you'll can probably tell I'm no expert fabricator, having worked as a panelbeater and a spraypainter I learnt some basic metalwork skills welding up rust on old shitters, making new sections of panels, basic chassis work (again normally just rust repairs), etc. So anyone with an engineering background who expects quality work - please look away now, this project is here just because I love the Borderlands series and when I saw the mechanics of BL3 vending machines I felt like I had to attempt and build one.
I'm hoping the end result will be relatively close proportionally, will have some sound effects (i.e. simple motion detection sound recordings using Marcus sound from the game), functional top screen, the centre part won't have the screen - instead I'll have the actual vending machine part with the moving conveyor belt.
Measurements
- I assumed the total height at 1800mm so all of the measurements are done using screenshots from the game taking that height into account. For now I'm focusing on the frame, and may need to revisit the measurements once I get to the inner part to try and get the dimensions accurate.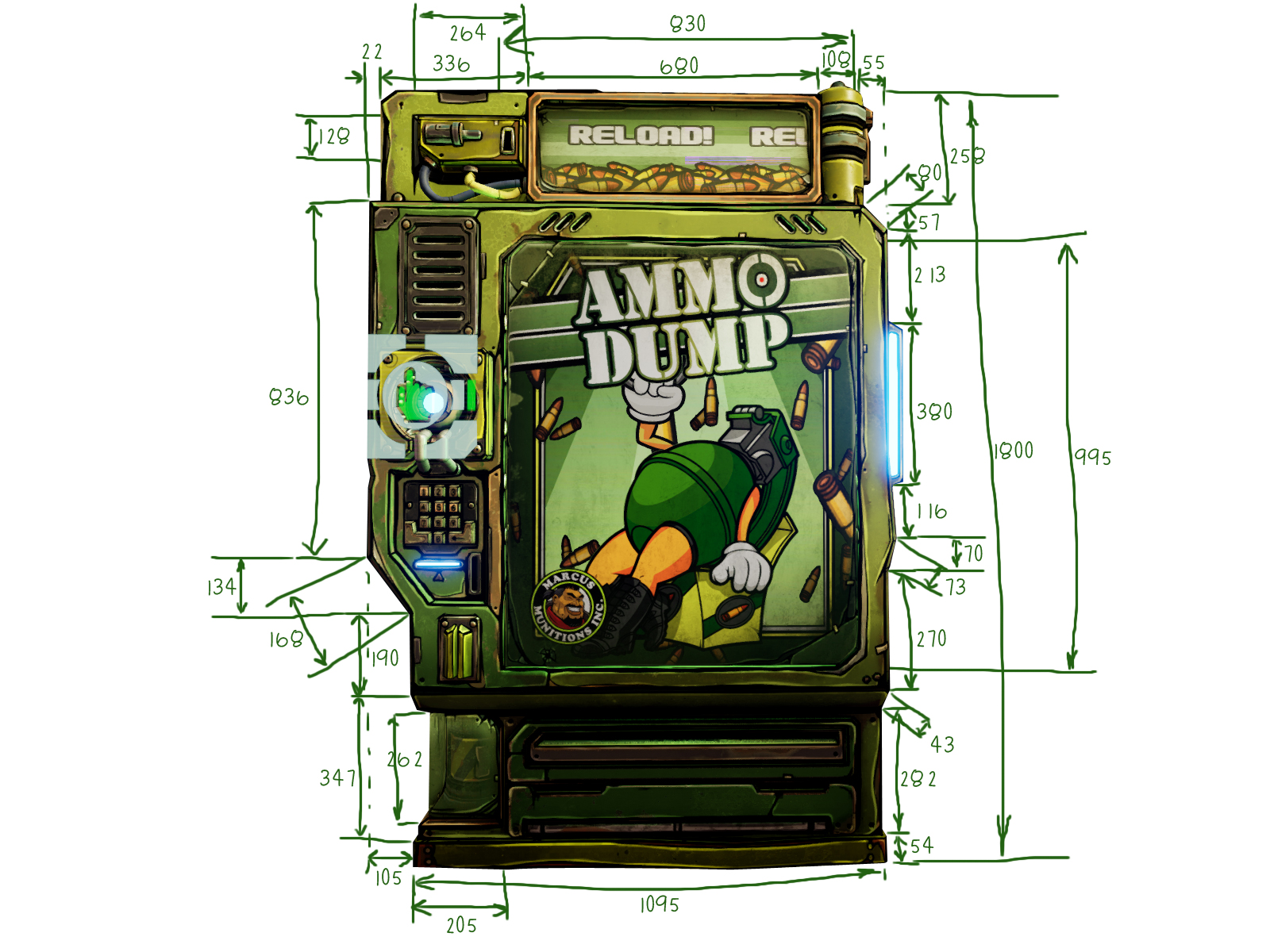 Today's progress on the frame
- I had to slightly deviate from some of the measurements to make it a bit easier i.e. using size of the box section into account when making certain parts e.g. the bottom part of the machine is meant have a 54mm tall lip around the outside, I've used the box section height of 25mm for this.
Also for now I'm only spotting this, once the frame is assembled I'll have to spend some time and dial in my settings and attempt and seam it up the best I can. Since I'm going straight off the measurements screenshots there is a chance that I'll screw something up, so spotting pieces on for now seems like a good idea.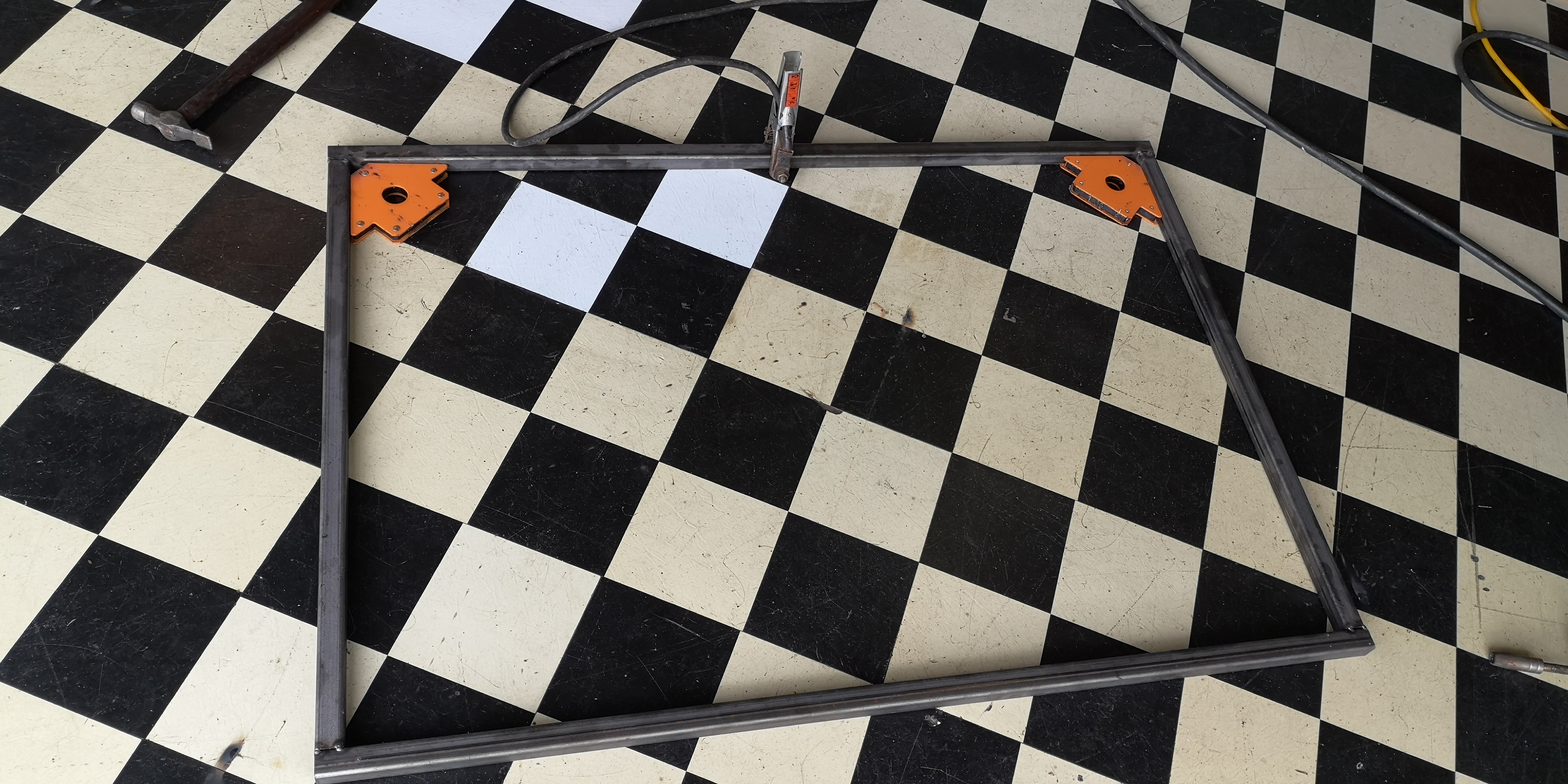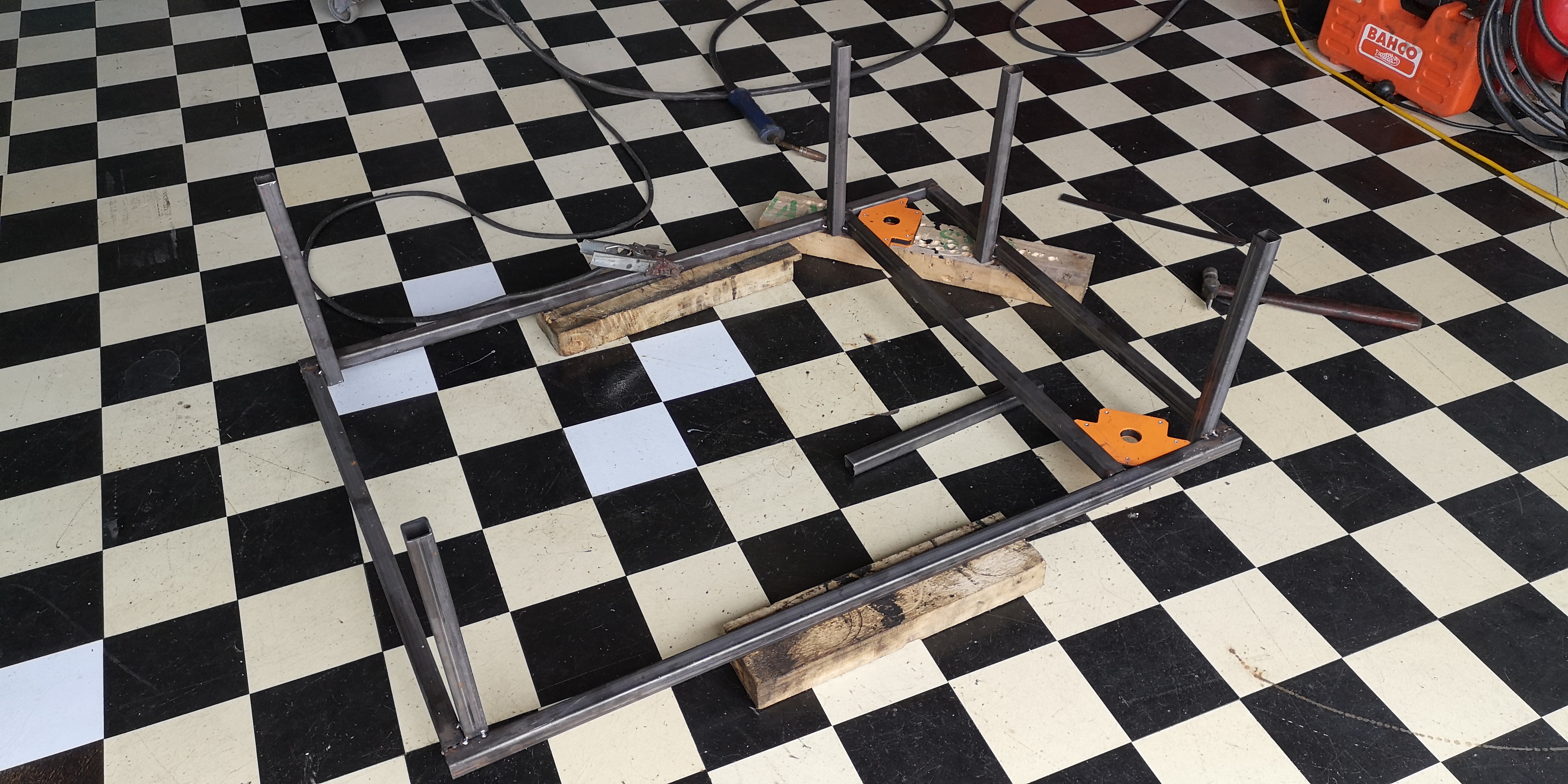 View from the left side - you can see the 60 degree bends which move the whole top section forward about 20mm. The actual angle was slightly different but the length of the pieces which are angled matches the proportions so I think this will be sweet.
View from the front - the "widening" of the middle section is also done at 60 degrees which is slightly off, but the length of the piece is proportionally accurate.
The 3 vertical supports on the left are to accomodate the cylinder behind the transparent cover.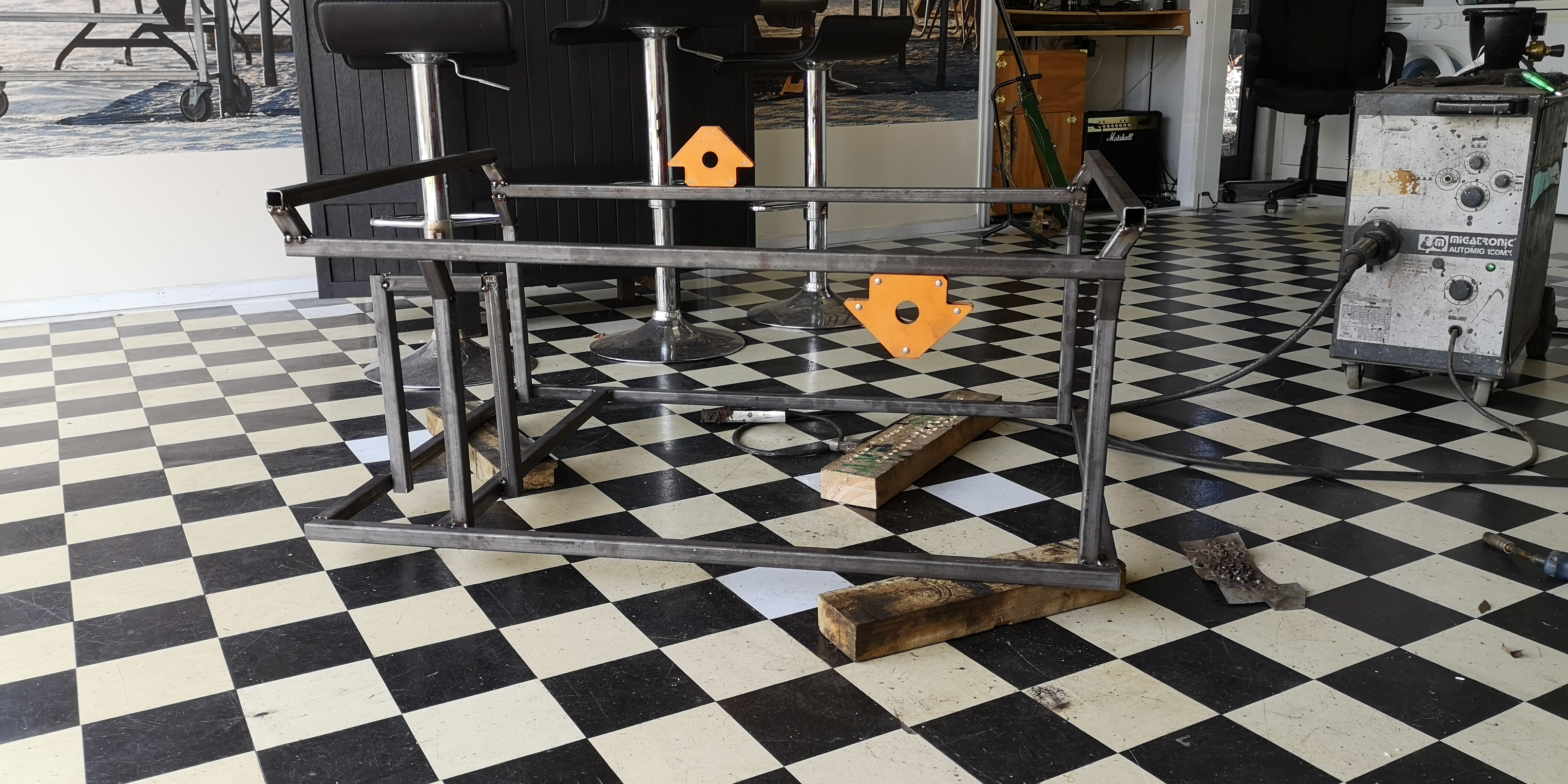 I think this will make a lot more sense once I start putting sheet steel over the top, but for now I'm happy with this morning's progress.
More to come soon, I'm hoping to get at least half a day into this thing every weekend so the updates should be relatively regular.
Last edited: