Master Member
RPF PREMIUM MEMBER
I wanted to start a dump thread for research into this blaster. Obviously, if you haven't seen Mandalorian season 2, stop reading.
*********
*********
Twice this season a blaster comes up that is built off a US Navy Flare gun. Vulcan, MK V, Sedgley, etc. will bring it up online, they're not very rare it seems and affordable, hopefully we keep it that way, it's not a webley by any means.
At first we thought the whole front tube was replaced, because it's a different diameter, but actually this flare gun has a mohawk with the logo on it. Mill that off and you've got the right diameter for the Blaster's barrel.
Stewarts Military Antiques - - US WWII R.F. Sedgley Signal Flare Gun, Mark 5, USN, 1943 - $165.00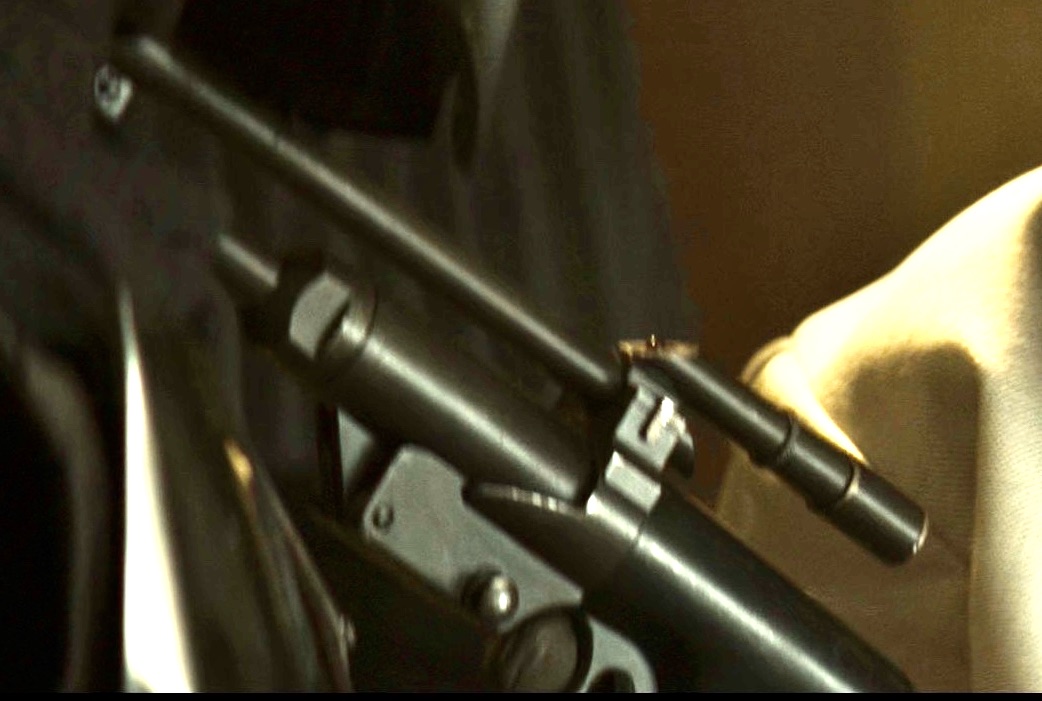 I think it's cool because it has like two barrels and a neat split design. Of course, there is a
rare
variant of the MP40 Barrel nut
2 flats barrel nut mp40 mp38
I THINK the lower barrel is an MP41
Upper... K98 and M1 carbine barrels look similar...
and that block almost looks like an Enfield rear-sight protector

Here's the first problem: I can't find an MP 41, MP40, etc. sight hood that matches the screw holes. There's some screw/lock washer thing in the upper corner and a pin in the lower opposite corner. No airsoft, real, etc. seem to match. Here's a real one and the hole is centered.
Also there do seem to be some type of grips slapped on there. I don't think this is a completely fabricated item, it's too awkward. The little red LED is a neat touch though...