I've had this old AT-ST model for ages- it's an original MPC from Return of the Jedi. Not a great kit- a snap-tite job that kind of fits together. I half heartedly started putting it together years ago with the intention of making it more accurate and realistic. I glued the head together and did a little seam filling and then tossed it back in the box for about 20 years.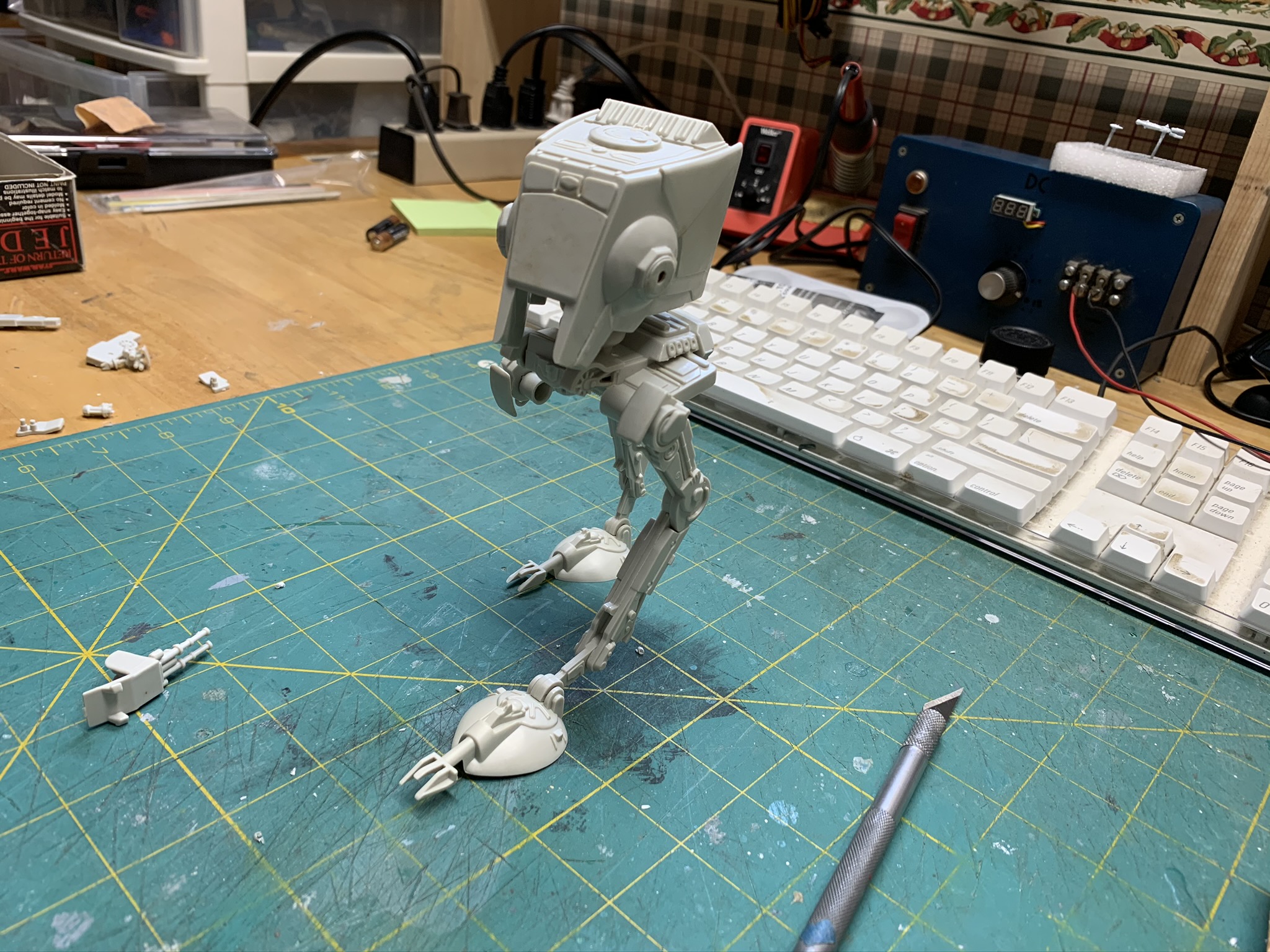 Recently I was looking for a new build and thought I'd give it another go. I put it together but it just had some many shortcomings. The eye ports are sealed shut and don't even get me started on how they molded the hip joints (they aren't even the same shape). I was about ready to throw it into the box again when I had the inspiration to try and make the AT-ST from the Mandalorian. That one was pretty beat up already, so who would notice if I cut a few corners?
First step was to cut out the eye holes. I didn't want to lose the size of the covering since I'd have to scratch new flaps, so I rubbed a pencil on a post-it over the 'eyes' to capture their shape. Then I carefully drilled them out and sanded down the edges.
I didn't like the giant seam running down the side of the head, so I covered each side with a roughly equivalent piece of styrene. After consulting some reference pictures (there are not many), I noticed that the CGI model has extra armor panels in this area, so I was on the right track.
After a lot of trial and error, I managed to get a decent looking railing made out of some wire that was soldered into shape and super glued into small holes on the top.
More to come...stay tuned!