3 circles of MDF, 7.25 inches in diameter. Bottommost circle is 1/4" thick; 2 next layers are 2 pieces of 3/4". Top center circle is 4.25 inches in diameter. 1/2" hole drilled through all layers, except the bottom.
Poplar dowel 1/2" wide, 14 inches long. Bottom 2 inches sanded slightly so the dowel will spin freely inside the MDF hole.
2 styrofoam hemispheres with interlocking teeth, 12 inches in diameter. Northern and Southern hemispheres designated. Sharpie marks to ensure alignment once the details starts to get painted on.
1/2" hole drilled into north pole and south pole. Hemispheres connected to form sphere. Poplar dowel inserted, creates good pressure fit, locking hemispheres together. Glue unnecessary.
Assembly inserted into MDF base.
I did all this in 2016. Project has been sitting on a shelf until today.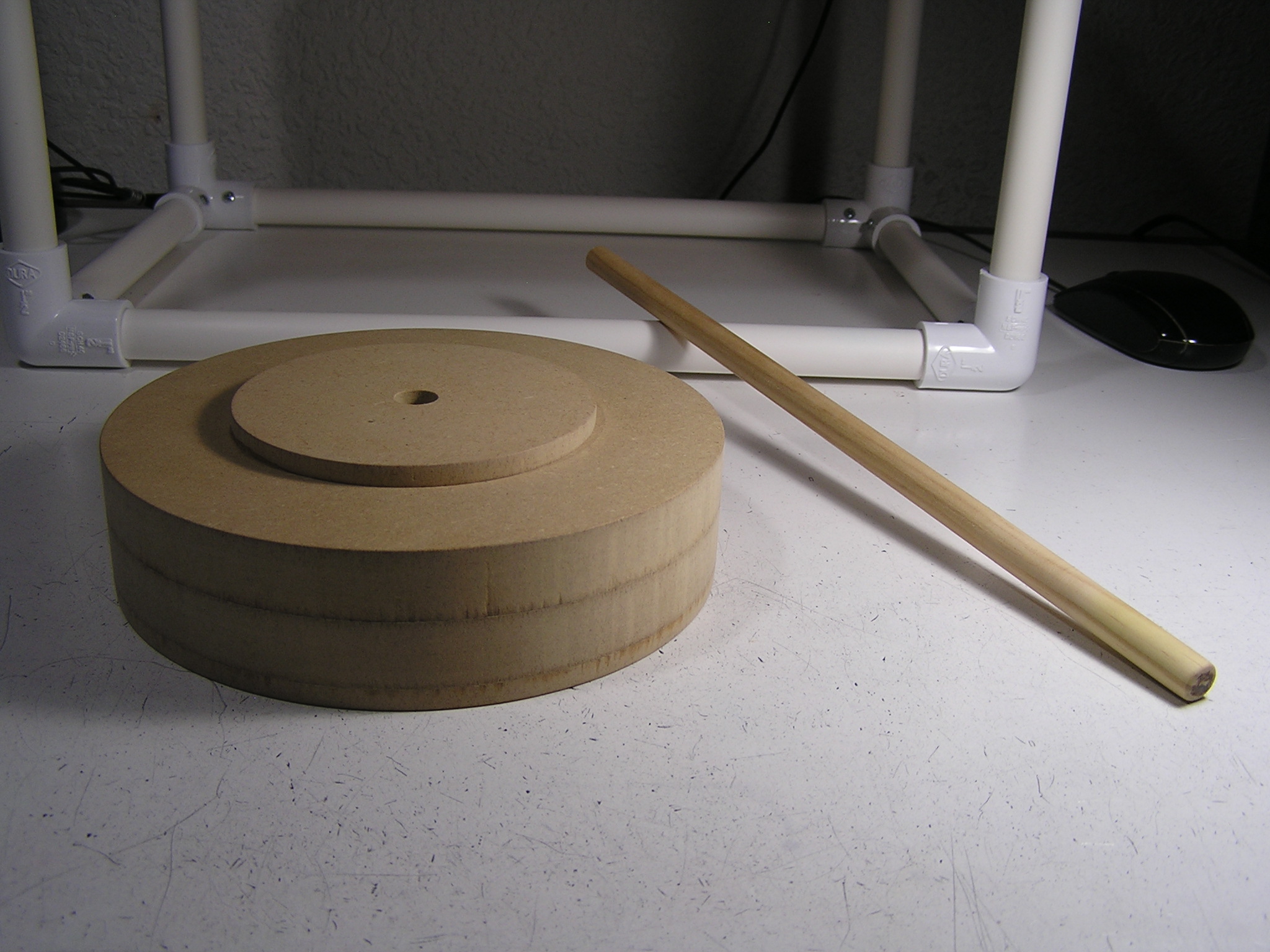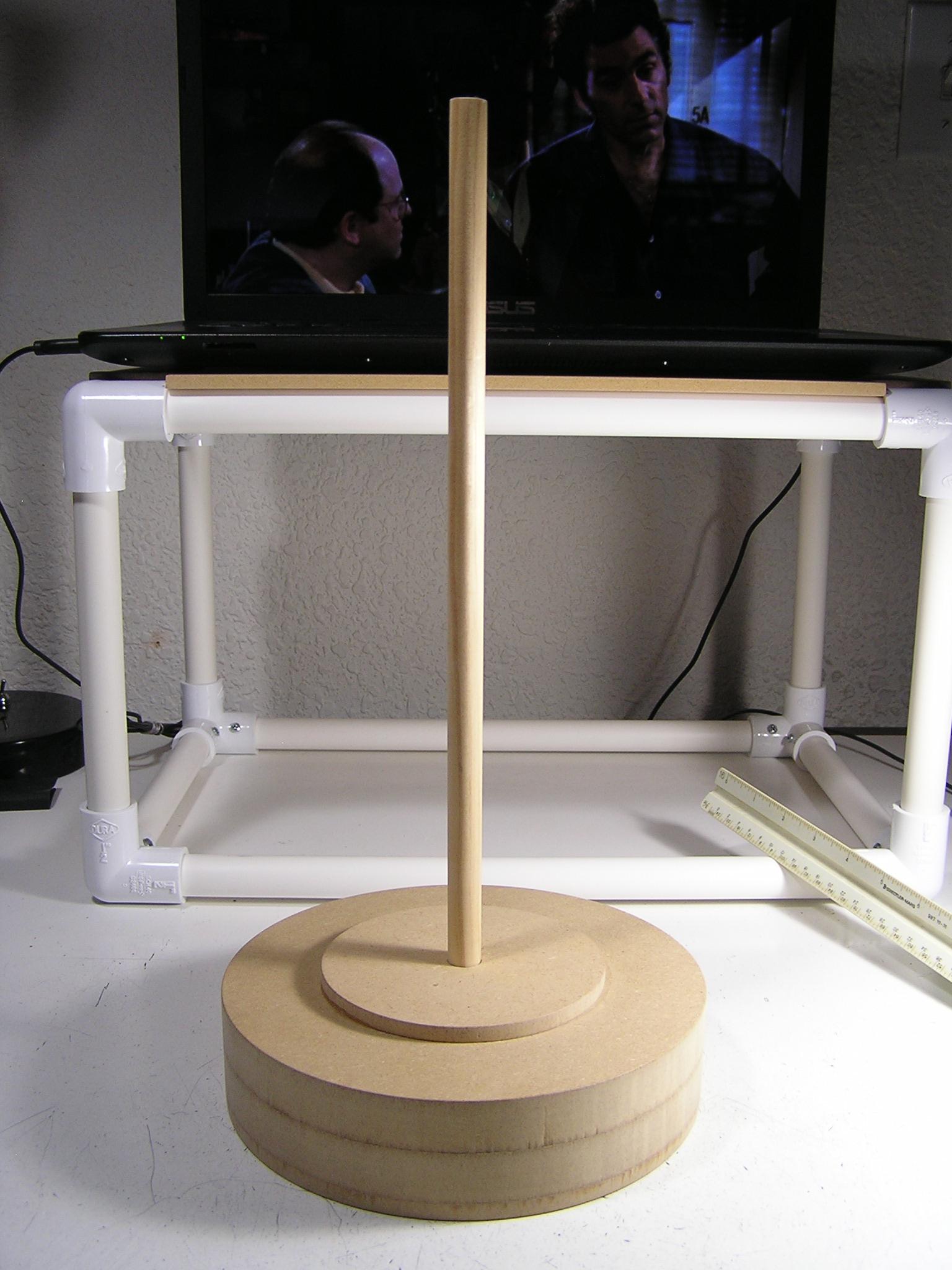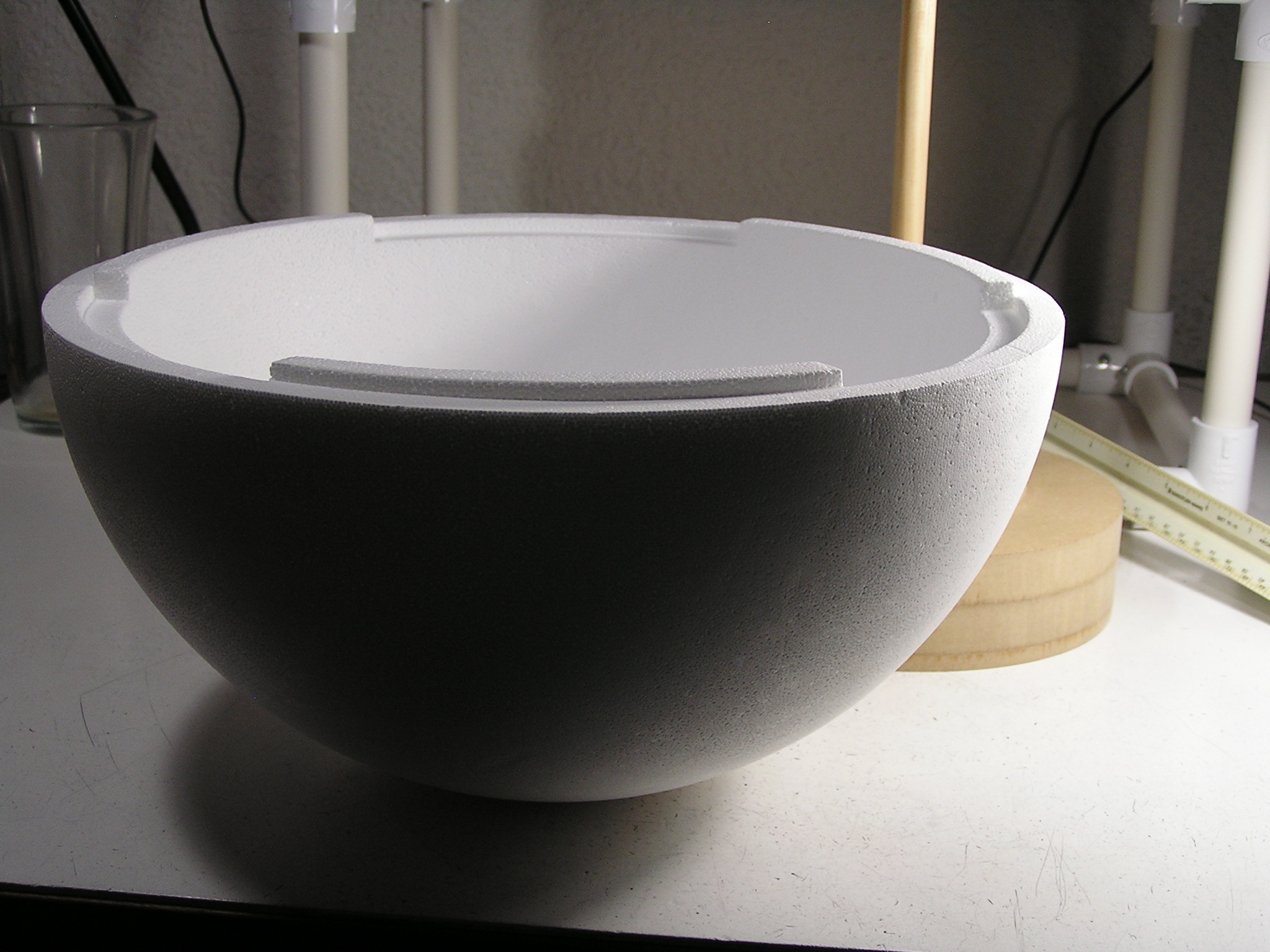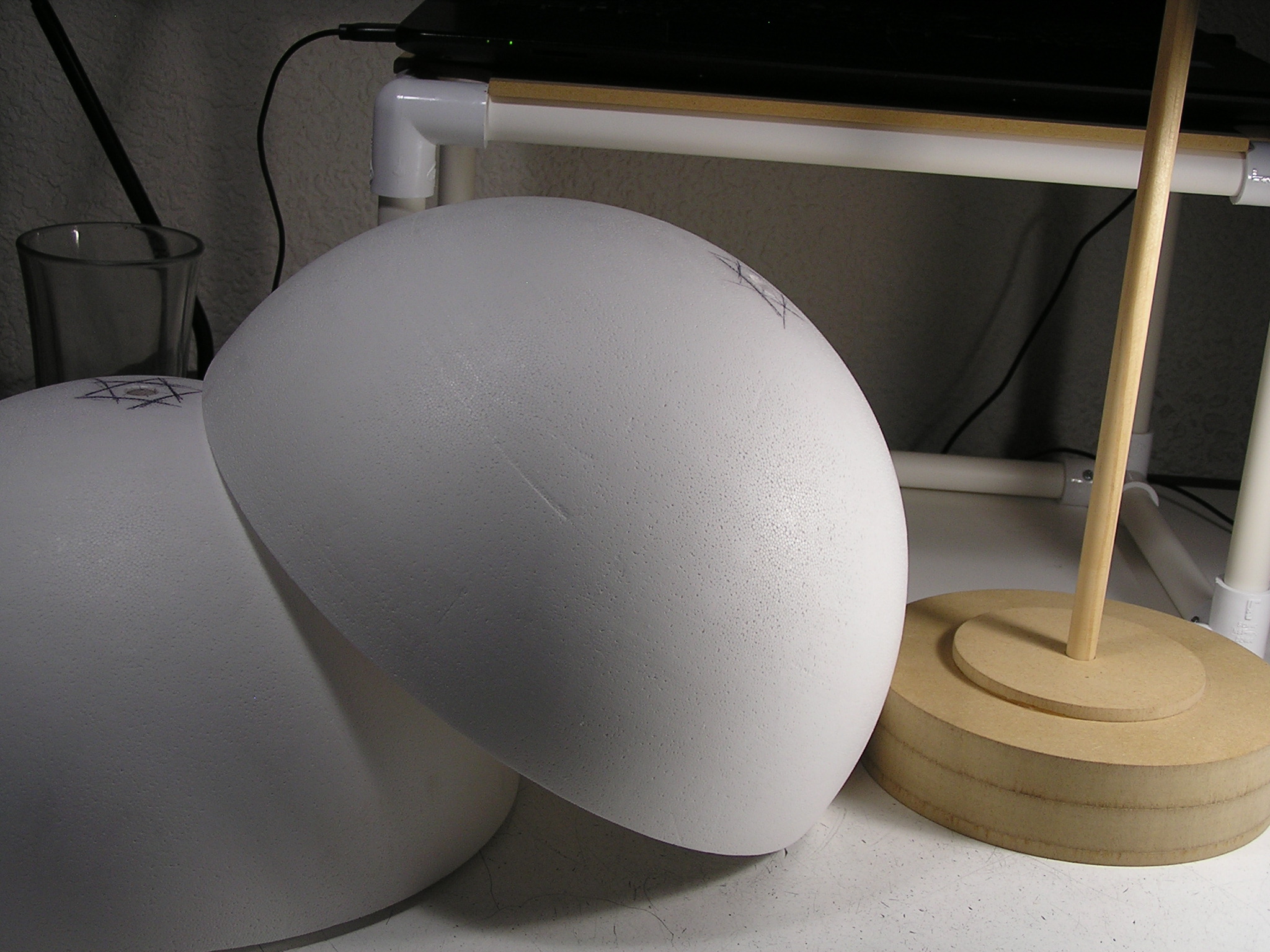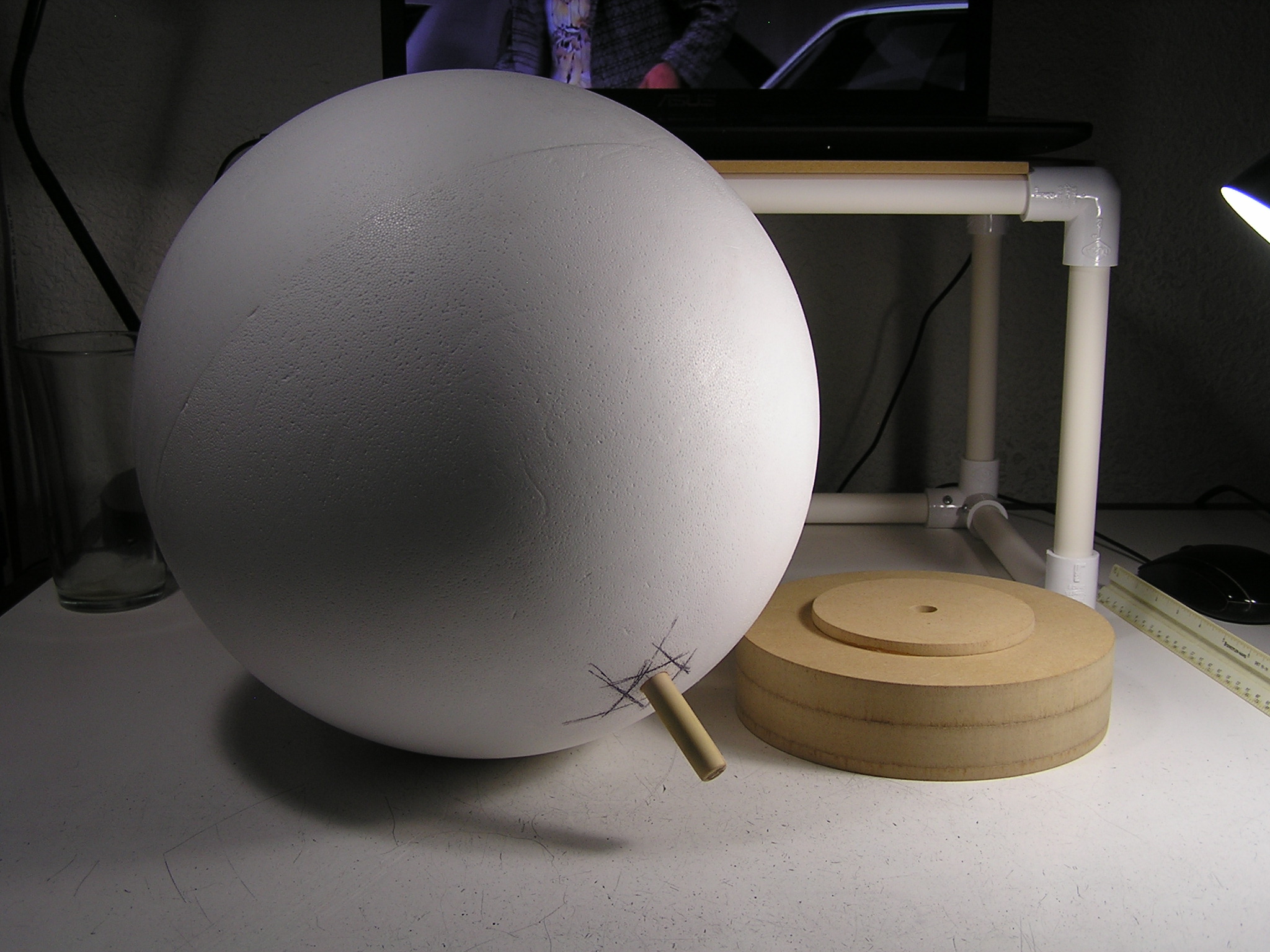 Started drawing this map in MS Paint roughly 15 years ago. This represents only one side of the planet. There is another file with some territorial borders marked out, which I'm not yet sure will be included on the final globe. The squares represent 1 inch of area on the styrofoam globe.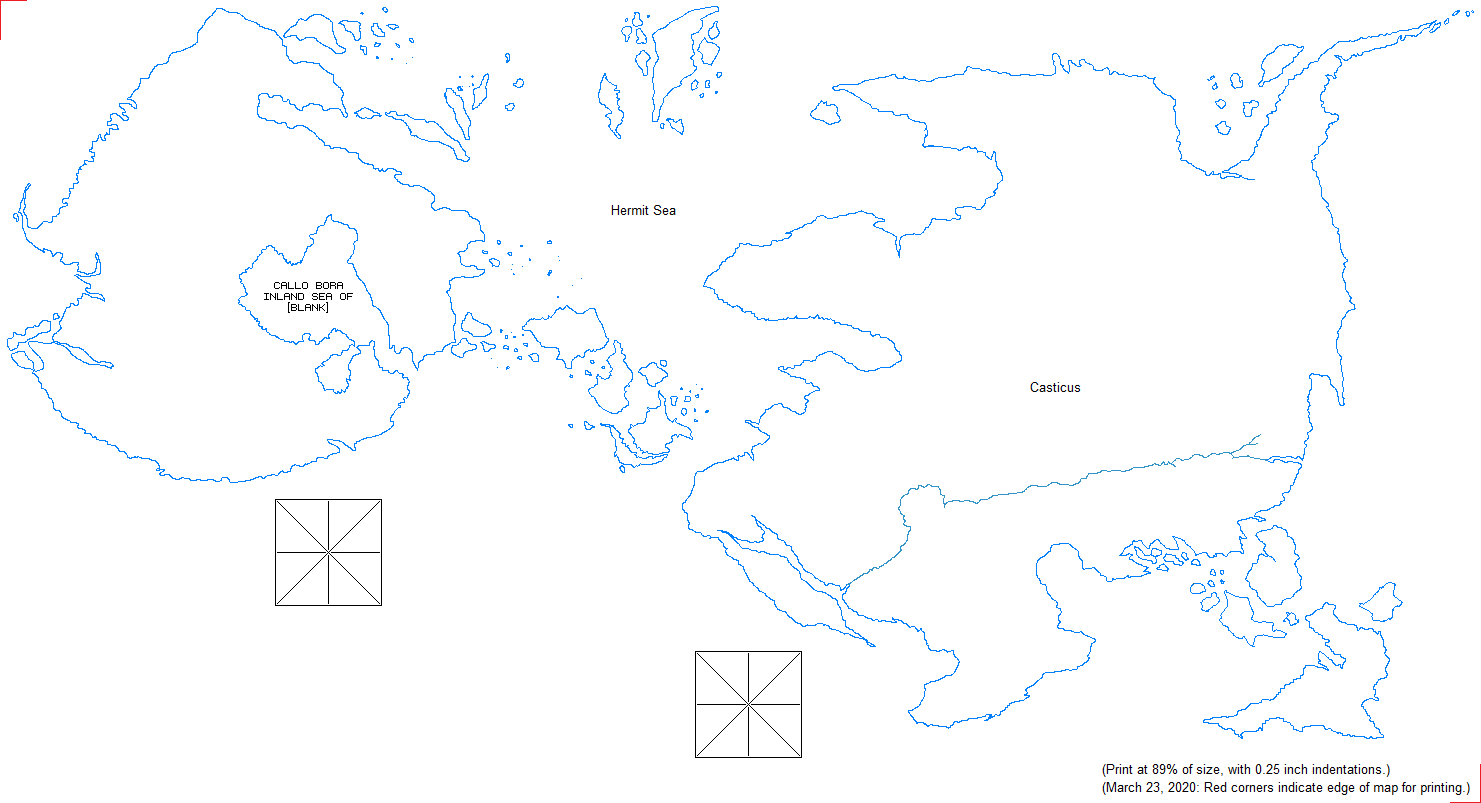 I will be painting the globe with Folk Art arylics. I will be using oil-based paint for the MDF base, so it doesn't swell up and ruin the hole for the dowel.
For anyone curious about the PVC frame in the background, it's a collapsible platform specifically to elevate my computer when I'm using fluids, or taking photos. My work space is extremely limited, and I like to watch sitcoms while I work, so the platform allows me to see the computer, while also doubling as a vertical surface to place backdrops for photos (not seen in this post). The vertical PVC posts are not permanently attached.
Last edited: